TRAVEL & LEISURE
Five Cabins in Australia Where You Can Stay Right on Snow
Here, you can wake up to Japanese-inspired onsens, friendly wombats and crackling fires — and head out for a ski right from your front door.
Under current COVID-19 restrictions in Australia, you can't go on an interstate holiday just yet. But, Prime Minister Scott Morrison has said it could be back on the cards by July, 2020 — so, it's time to start dreaming. 
There's no shortage of on-snow accommodation in Australia — from ski lodges to chalets. But a lot of it is designed for function, rather than romance. Finding a cosy cabin of your own, however, where you can snuggle in front of a roaring fire with a glass of wine in your hand, while watching the snow fall all around you isn't easy. But it's not impossible. We've searched far and wide, to scope out five cabins where you can stay right on the snow. Just don't forget to pack your skis — or snowshoes.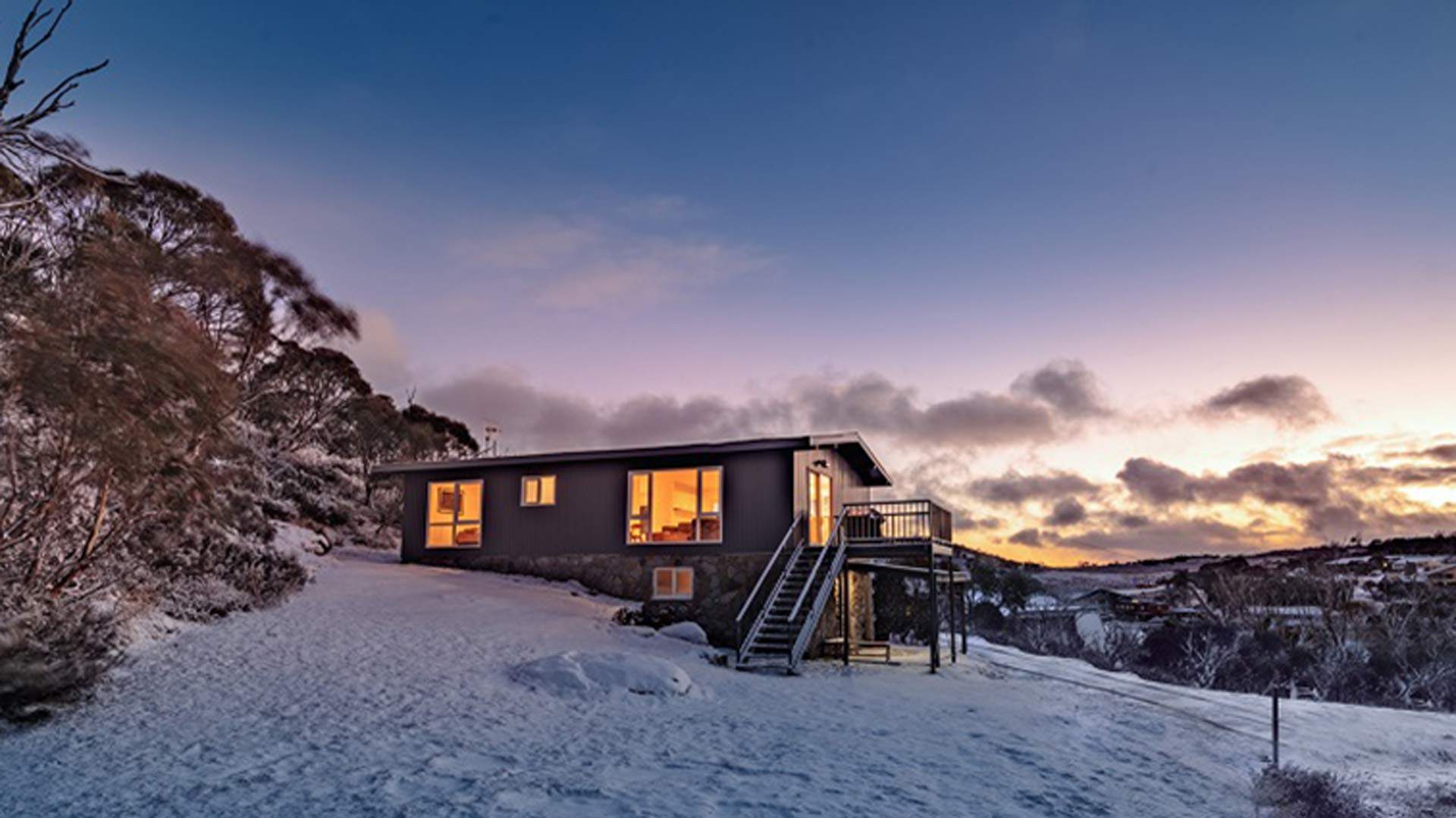 NUMBANANGA LODGE, SMIGGINS HOLES, NSW
Opened in July 2018, this secluded lodge is just minutes (by skis) from Smiggin Holes ski resort and two kilometres from Perisher Valley. Whether you want to ski or snowboard downhill all day or go on a cross-country adventure, you can – from your door. Plus, there are loads of restaurants, bars and pubs nearby, too. Three bedrooms provide room for up to six guests. The only catch is, you'll need to be quick. This is one of the only isolated, free-standing huts on snow in Kosciuszko, so it's pretty popular. Bookings, at $1200 per night in winter, are available via NSW National Parks.
How much? From $1200 a night.

THE EASTERN, THREDBO, NSW
For incredible views of Mount Kosciuszko, the highest mountain in Australia, stay at the Cedar Cabin, which makes up one half of The Eastern: a pair of beautifully designed, luxe stays in Thredbo. The open-plan, loft-style space features vaulted ceilings, exposed timber and a piping hot Japanese-inspired onsen — the perfect place to relax after a day spent outdoors. You'll find this haven on the village's western side, around four minutes from restaurants, bars, shops, and Thredbo's diverse, scenic ski runs.
How much? From $700 a night.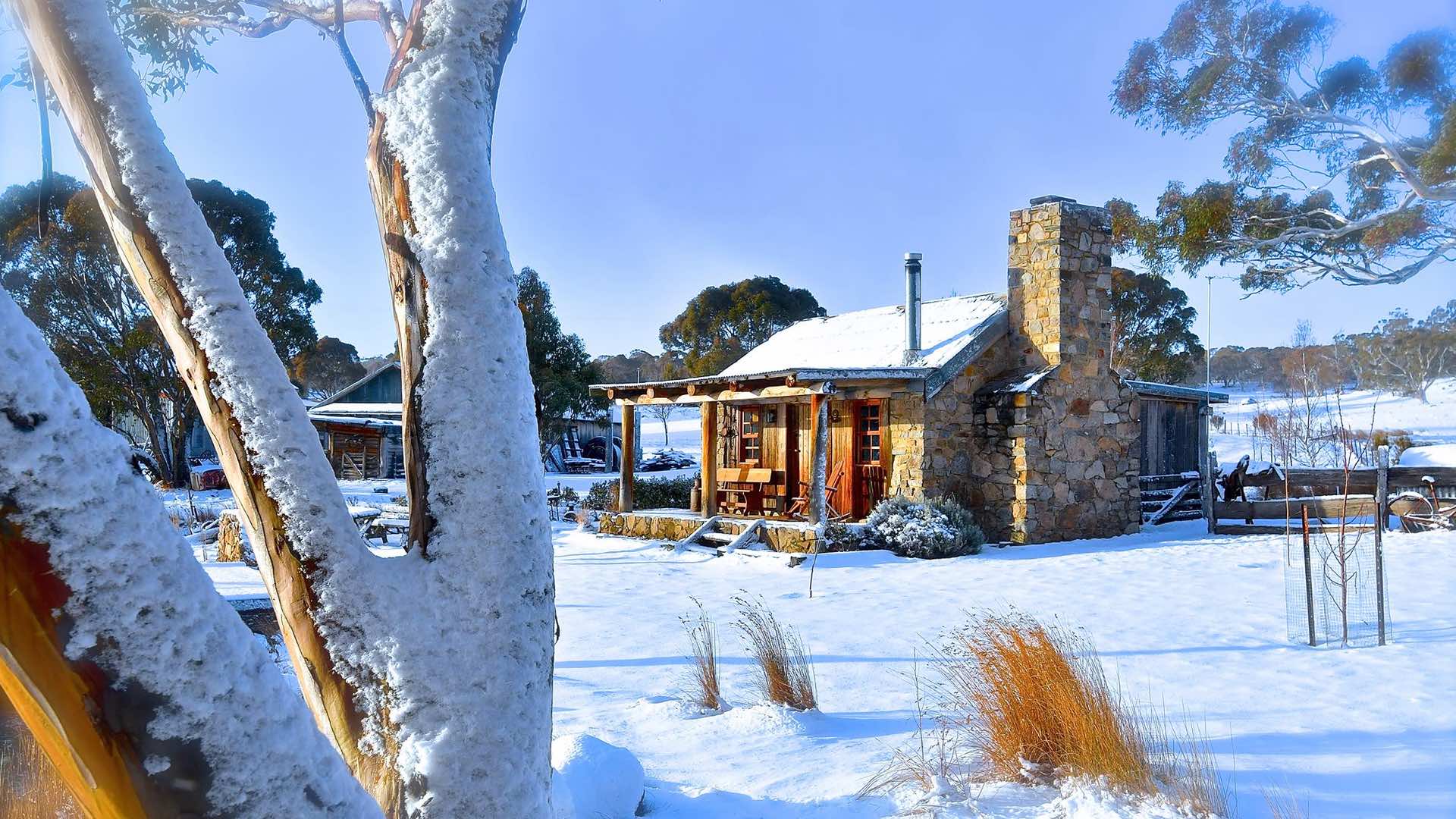 MOONBAH HUT, SNOWY MOUNTAINS, NSW
Moonbah Hut is located on private frontage on the Moonbah River, the Snowy Mountains' cleanest, most unspoilt home for trout. Give your fishing muscle a flex from your front doorstep, while keeping an eye out for wildlife – from wombats to deer to brumbies. Or bunker down inside, with a huge, open stone fireplace for company. Previous guests have taken the experience next level and invited personal chefs along for an evening. Moonbah Hut is around 20 minutes' drive west of Jindabyne.
How much? From $245 a night.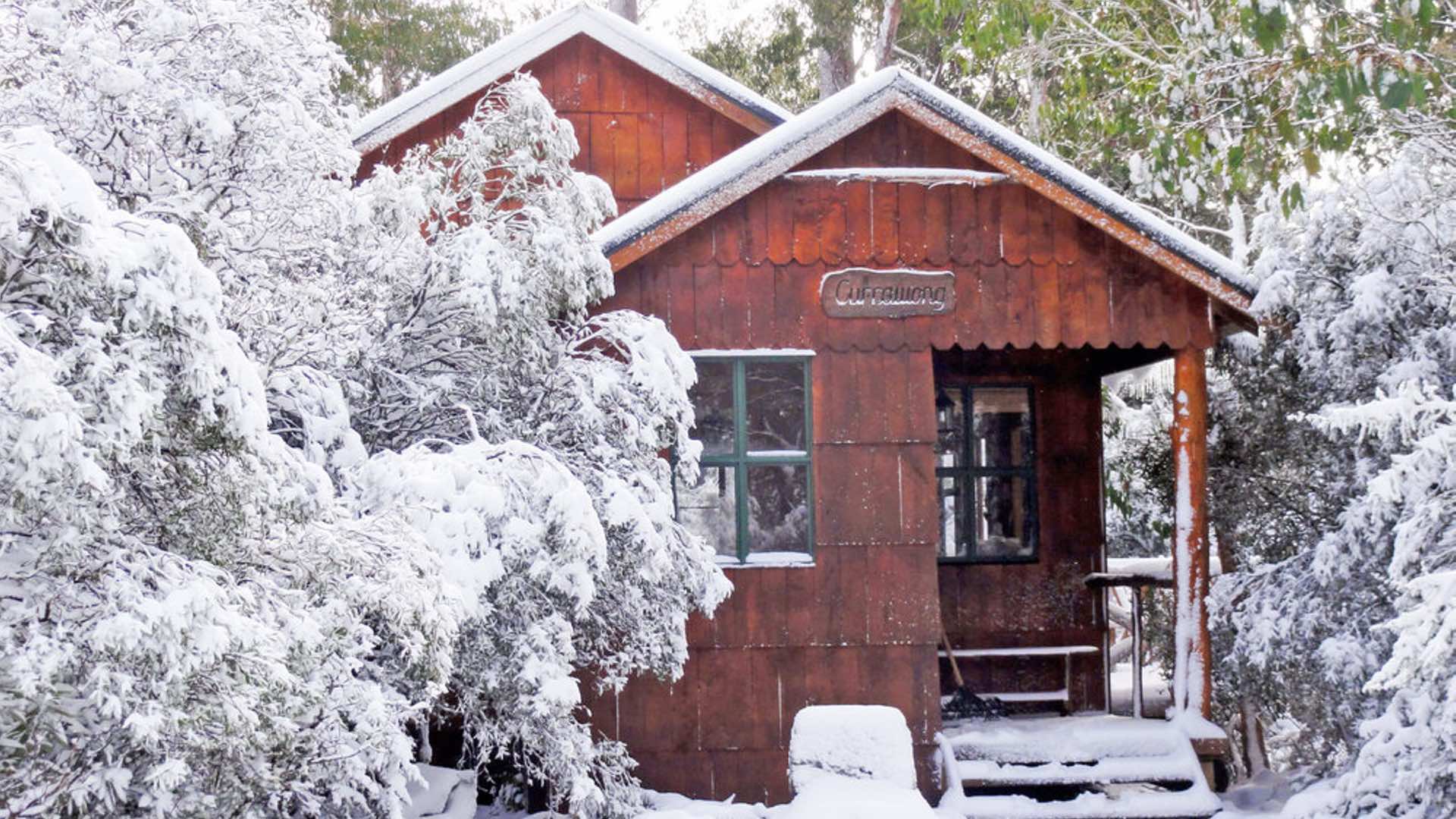 FOREST VIEW BUSH CABINS, CRADLE MOUNTAIN, TAS
Smack bang in the middle of Tasmania's Cradle Mountain National Park are two bush cabins surrounded by forest and run by Highlanders Cottages. Hand-built with local Tasmania timber, each offers two bedrooms, den lounges and a log fireplace, plus a private deck and a fully stocked kitchen. Meanwhile, in the bathroom, you'll find a soaking tub and a shower. This is an ideal spot to unwind after wandering around Cradle Mountain's magical, snow-covered forests.
How much? From $215 a night.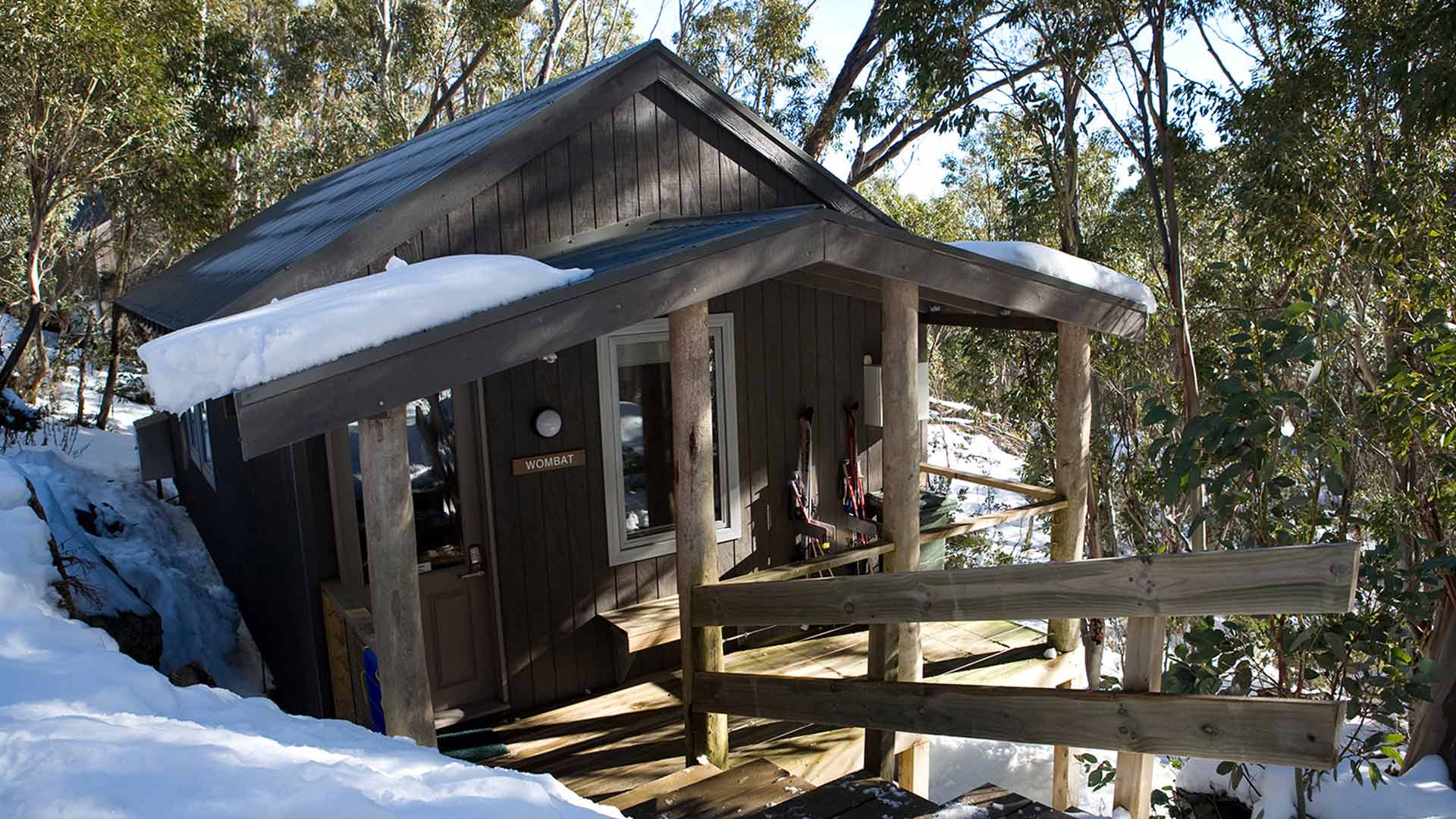 WOMBAT CABIN, MT BAW BAW, VIC
Located on the edge of Victoria's Mount Baw Baw Village, the simple, super-cute Wombat Cabin is just a quick shuffle away from both Maltese Cross T-Bar and the Frosti Frog Hollow Toboggan Park — so there's fun to be had for skiers, boarders and tobogganers of all kinds. There are two cosy bedrooms, with room for up to five guests, plus a private deck, where you can surround yourself with snow gums. When you're not adventuring on the slopes, explore Mount Baw Baw's many offerings, including Howling Huskys' husky sled dog tours.
How much? From $419 a night.

Looking for more? Check out these seven cosy cabins around the country.
Top image: Numbananga Lodge
Published on July 26, 2019 by Jasmine Crittenden