TRAVEL & LEISURE
Five Modern Family Holidays in Queensland That Will Save You From Resort Kids Clubs
Get away, go feral and have fun — together.
in partnership with

We all need some time off with a poolside cocktail every now and then. Or just to hold on to the dream of getting it one day. But in reality, do we want to pass our whole holidays like that, while our children are off making a completely different set of memories? Not so much.
A lot of family holidays aim for segregation: massages and mud baths for the big people; predictable 'kids clubs' for their offspring. But for those who are in the mood to get imaginative and adventurous, we've teamed up with Holden Equinox, the SUV for parents with nothing to prove, to round up five getaways to gratify you.
If you want to share memorable — and, quite possibly, educational — experiences with your kids, then read on to find five of the best contemporary regional holiday ideas for families wanting to clear out of the city and have fun. Together.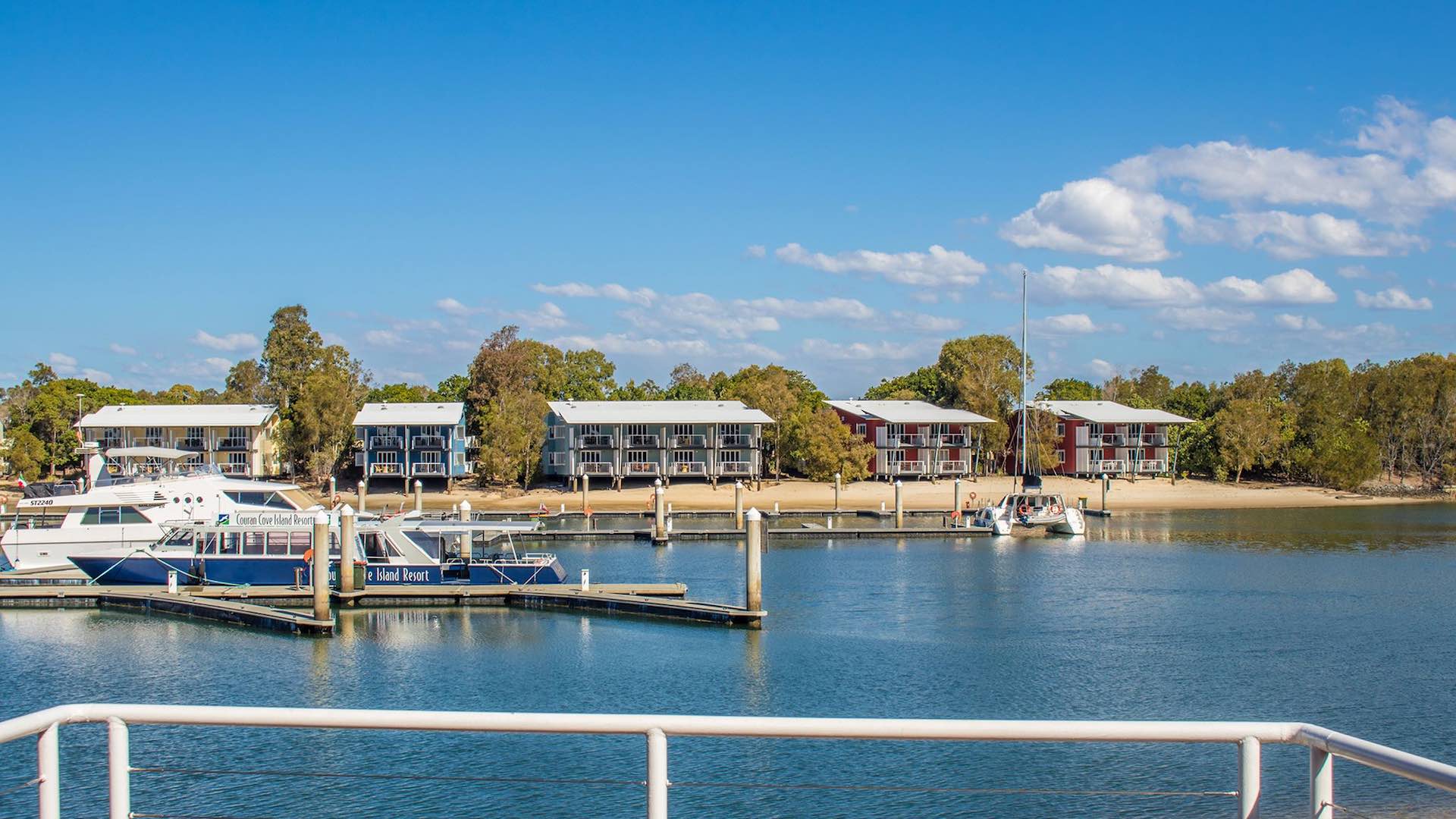 COURAN COVE
Want a private beach and more water activities than you can poke a paddle at? Head to Couran Cove, which is not your typical island resort. Set yourself up in one of their self-contained eco-cabins, load up on essentials at the general store and take advantage of a crazy range of on-site facilities, including a lap pool, children's pool, playground, beach volleyball, basketball, tennis and mini-golf. While on paper this may seem like any other beach holiday, the resort has a very independent vibe, allowing you to build your own perfect escape on the island, without the run-of-the-mill structured activities. Hit the water via kayaks, stand-up paddleboards, trampolines and water slides, or take advantage of the long boardwalk by foot or bike to explore the rainforest trails.
2 hours' drive south of Brisbane via the Pacific Motorway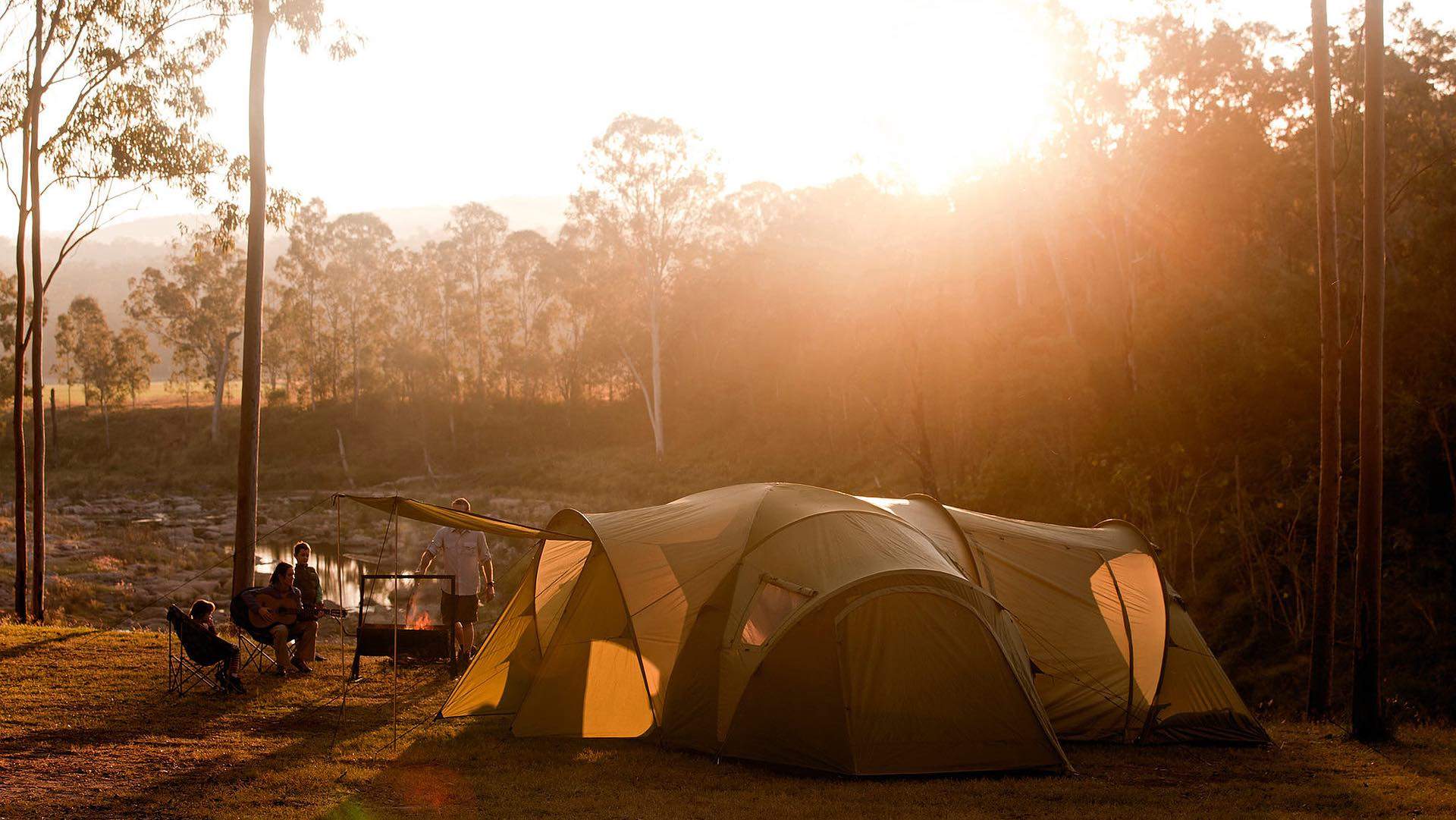 MURPHY'S CREEK ESCAPE
Leaving the iPad at home and going completely off the grid may induce a slight state of panic, but we promise once you arrive at Murphy's Creek Escape campgrounds, you won't look back. Aptly named, it is your chance to completely escape the hustle and grind, and have the whole family connect with nature at a leisurely pace. Thrill-seekers are catered for with a medium ropes course and flying fox on site, while chill-seekers can relax on the banks of Murphy's Creek. Those with little experience camping may want to opt for the army tent accommodation. The dorms come with timber floors, lighting and power, and can be pimped with stretchers for sleeping.
1.5 hours' drive east of Brisbane via the Warrego Highway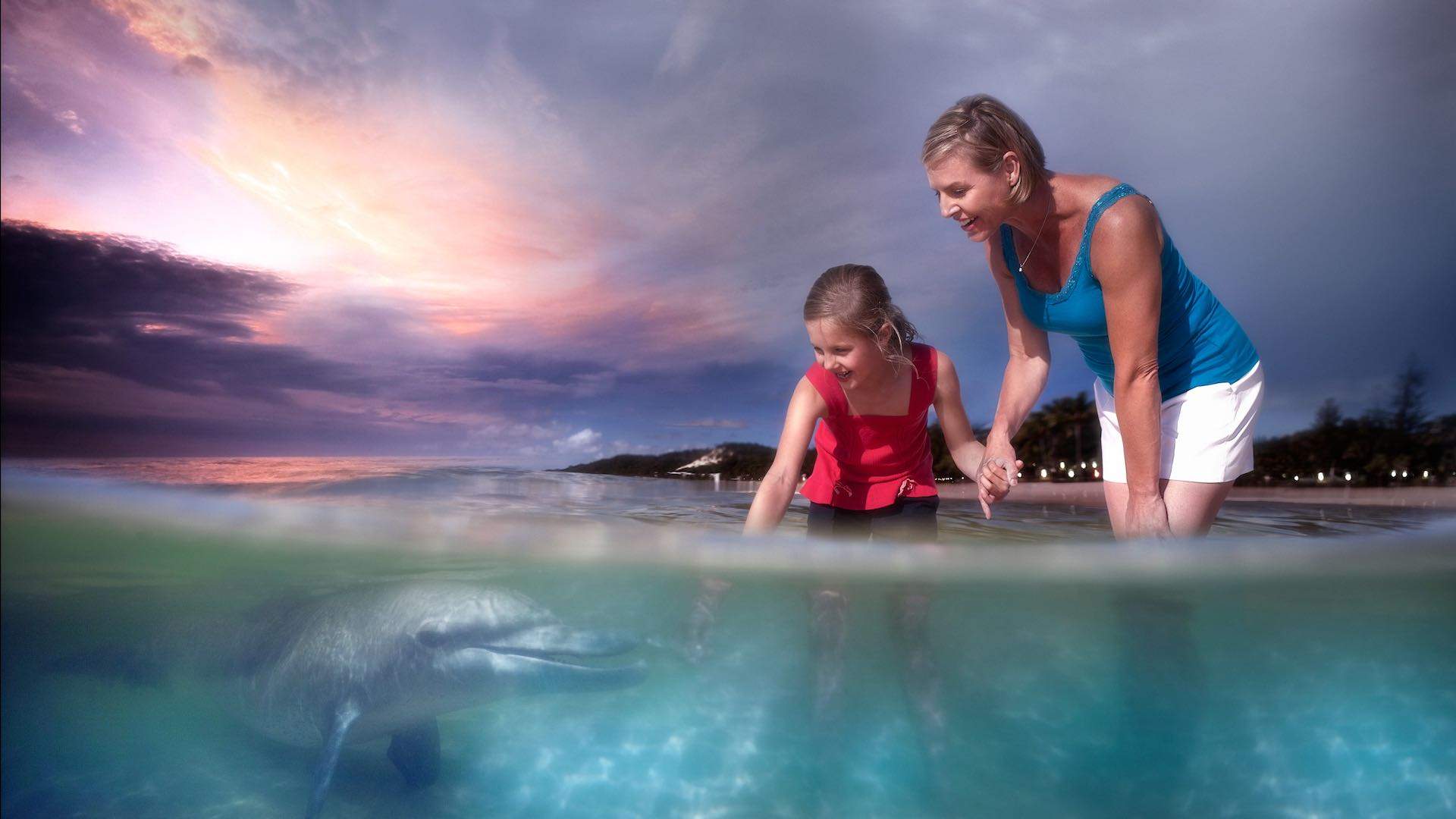 TANGALOOMA
Give Little Johnny plenty of material for Monday's show and tell with a trip to Tangalooma on Moreton Island. His tales of hand-feeding the wild dolphins there will impress even the most critical audience of five-year-olds. Boasting an unpretentious island resort, uncrowded beaches and a vast array of wildlife, Tangalooma is a great balance between creatures and creature comforts. Sign up the fambam for ATV quad biking, sand tobogganing, kayaking, fishing and snorkelling over shipwrecks.
A 75-minute catamaran cruise northwest from Brisbane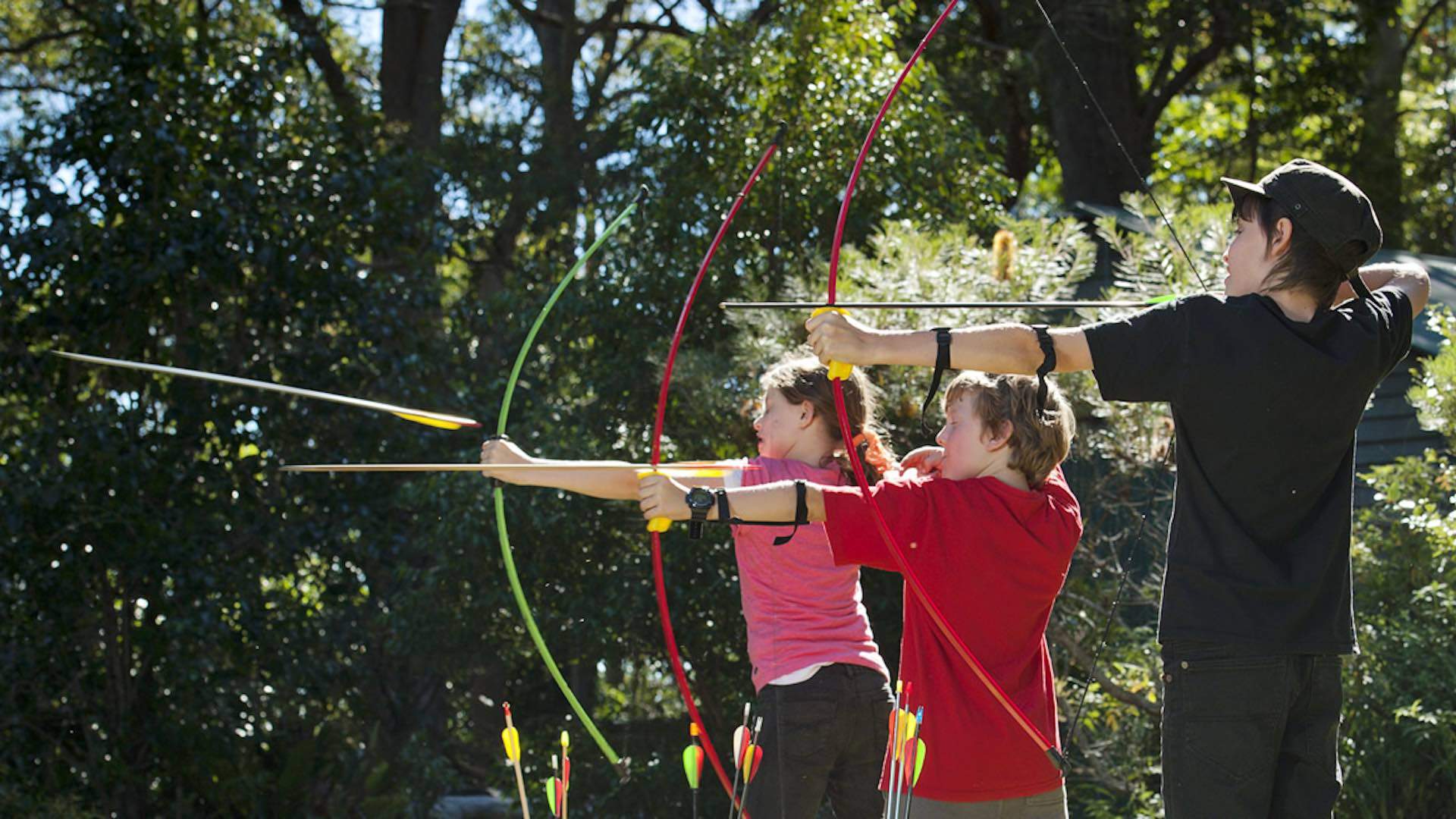 BINNA BURRA LODGE
Binna Burra Lodge in the Gold Coast Hinterland prides itself on having plenty of options, so for those who want a break from the kids as well as some proper family bonding time, this is your place. It's located in the thick of Lamington National Park, in a world that channels strong 'Lost Boys running amok in the forests of Neverland' vibes. Gather the tribe for archery, wild walks and a ride on the 165-metre flying fox (or the mini version in the Adventure Playground if one/all of you chicken out).
1.5 hours' drive south of Brisbane via the Pacific Motorway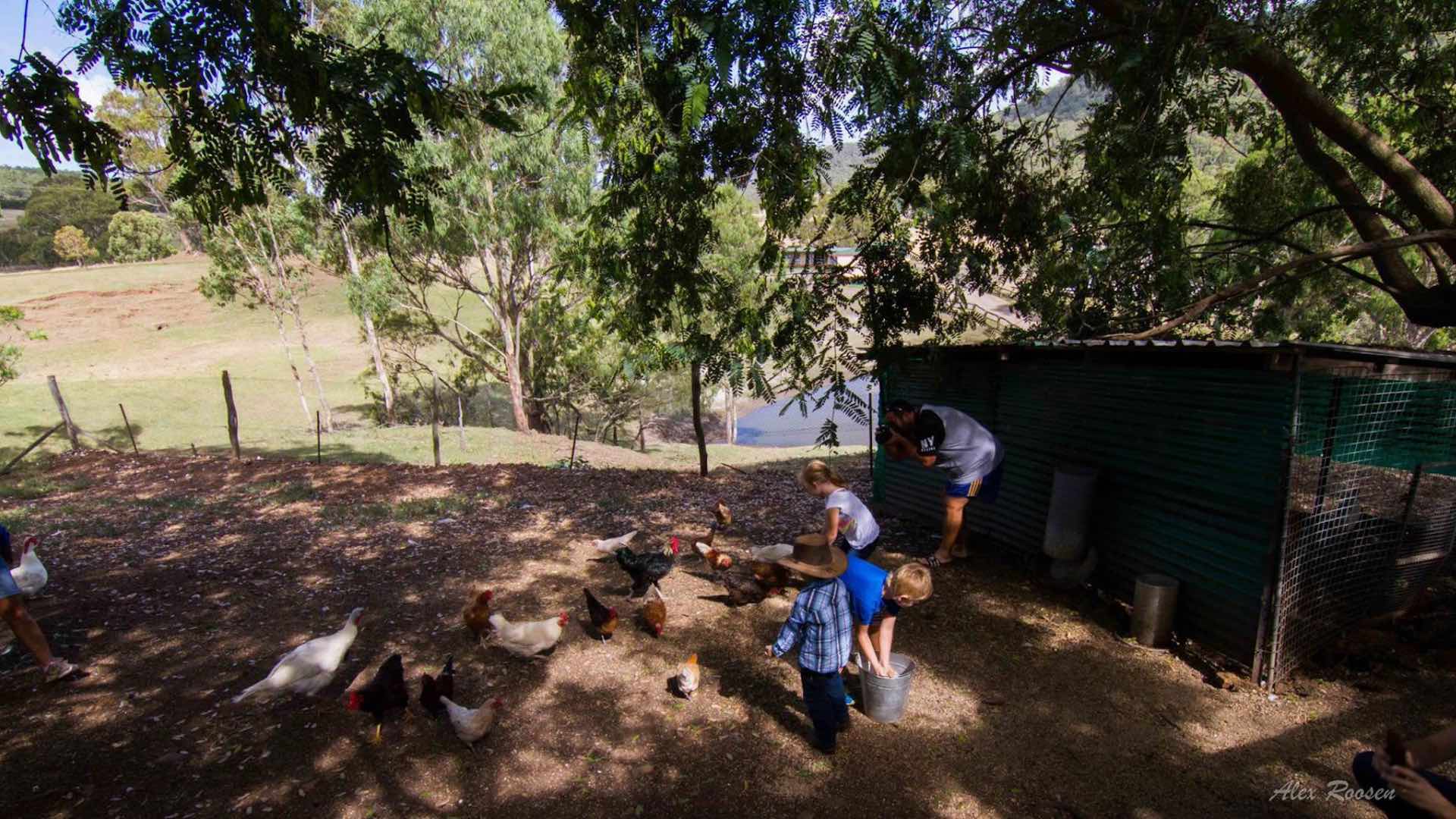 BESTBROOK MOUNTAIN RESORT
Cracking the whip will have a whole new meaning once you've stayed at Bestbrook. Here, you can lead your progeny around on horseback, and expose them to wagon rides, boomerang throwing, whip cracking and yabby fishing in Gap Creek. This is a hands-on farmstay holiday. Feeding the animals is not so much encouraged as it is essential. See the process from start to finish as you participate in cow milking and butter churning to go with the homemade damper — best enjoyed with billy tea by the fire.
1.5 hours southeast of Brisbane via the Cunningham Highway
Drive your family on adventures in and outside of town in the Holden Equinox, the SUV for parents with nothing to prove. Find out more on the Holden website.
Published on December 19, 2017 by Julia Mawande