TRAVEL & LEISURE
Holey Moley Is Opening Its Second Brisbane Mini-Golf Bar in the CBD
Come next month, you'll be tap, tap, tapping around a 'Ferris Bueller's Day Off'-inspired hole and one in a room filled with flying cash.
Fancy teeing off at mini golf over a few drinks — while playing your way through over-the-top, pop culture-themed holes — but don't feel like venturing from the Brisbane CBD to Fortitude Valley? Come November, you can grab a club and start swinging at the city's second Holey Moley, which is opening in the Wintergarden shopping centre.
The location is hardly surprising, as it's where Strike Bowling — which is also run by the same company as Holey Moley — has been operating for well over a decade. Lucky for us, Funlab has decided to double the Queen Street Mall fun, meaning that you'll be able to knock down a few pins and then get tap, tap, tapping (or vice versa, if you'd prefer).
From Friday, November 29, inner-city dwellers can work their way around a nine-hole course that'll feature a Ferris Bueller's Day Off-inspired hole, a replica of Vincent van Gogh's bedroom and a room filled with flying cash. Among the other themed holes, there's one paying tribute to Steve Irwin, another featuring King Kong and yet another ramping up the wizarding antics — it's called Hole 9 & 3/4, naturally.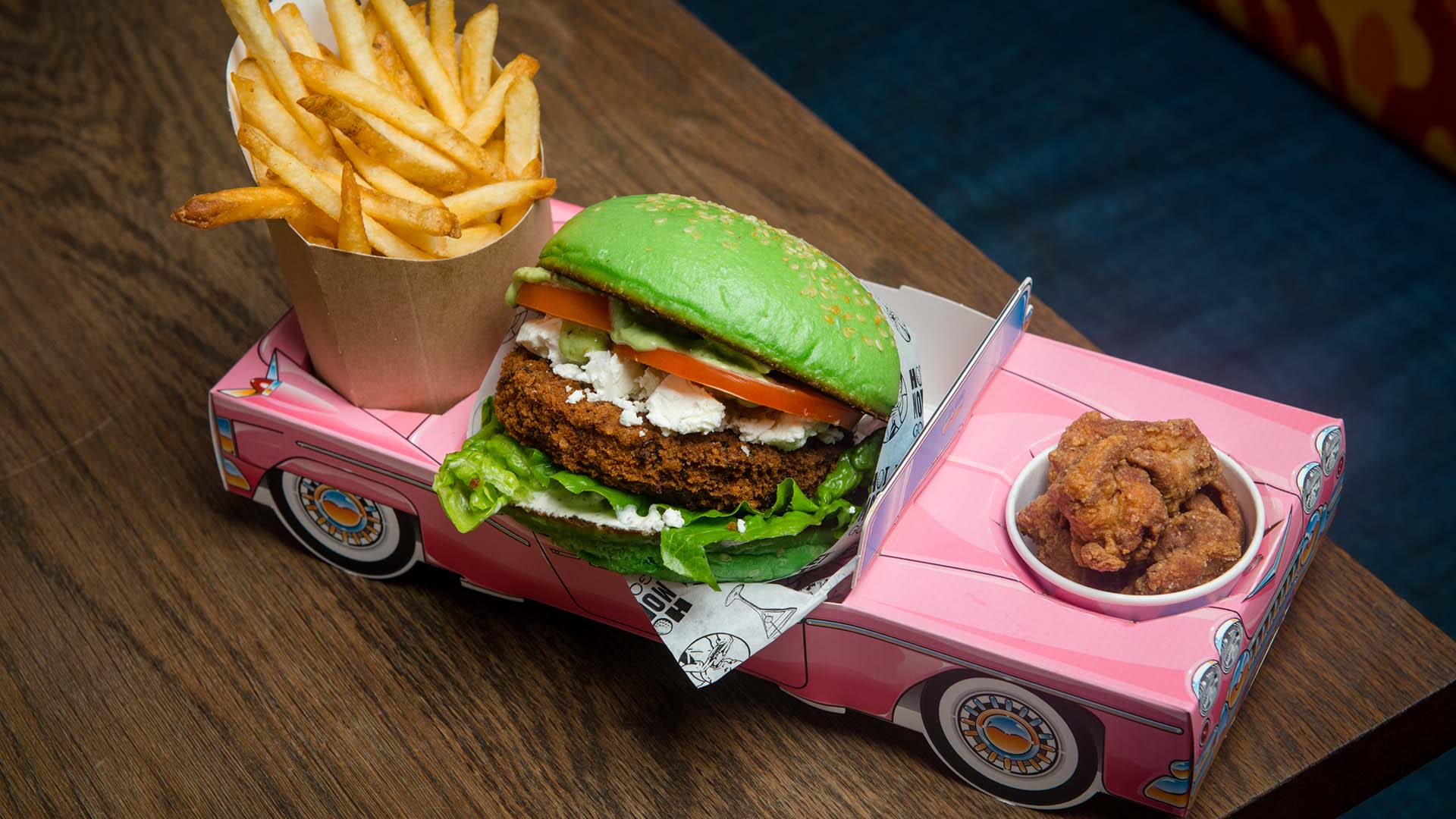 Booze and food are also part of Holey Moley's usual lineup, including plenty of cocktails. When you're not downing drinks with names like Austin Sours and The Sugar Caddy, you can sip an alcoholic concoction from a tiny bath tub that even has rubber ducks floating in it — or opt for wine, beer, spirits or a mocktail.
As for snacks, you'll be able to choose between pizzas, hot dogs and extravagant burgers (such as The Dirty Birdie, which combines southern fried chicken, lettuce, bacon, slaw, guacamole and chilli mayo). Or, enjoy chicken wings, mac 'n' cheese bites, and five types of potato dishes (spanning normal fries, loaded fries, waffle fries, tater tots and sweet potato fries). If you're vegan, vegetarian or gluten-free, you'll find something on Holey Moley's menu, too.
Find Holey Moley Wintergarden on Level 1 in the Wintergarden shopping centre, 171–209 Queen Street, Brisbane from Friday, November 29.
Published on October 17, 2019 by Sarah Ward