Riverfire Is Set to Kick Off Brisbane Festival with a Flurry of Fireworks for the Second Year in a Row
Brisbane's skies will light up on Saturday, September 2, launching a still-to-be-revealed program filled with local, national and internationalartists.
When Brisbane Festival unleashed Riverfire's fireworks in 2022, it moved them to the beginning rather than the end of its annual September run. That shift was a hit — brightening up the sky is always a hit whenever it happens, of course — so now the yearly arts fest is locking in the same kind of spring start in 2023.
Brisbane Festival will run from Friday, September 1–Saturday, September 23 this year, with Riverfire getting dazzling on Saturday, September 2. The fireworks display has now settled into its new slot after a chaotic few years, which saw it scaled back in 2019, then replaced with a light and laser show in 2020 due to the pandemic, and finally returning in 2021. If you're the type of person who plans your entire day around staring upwards, mark your diary now.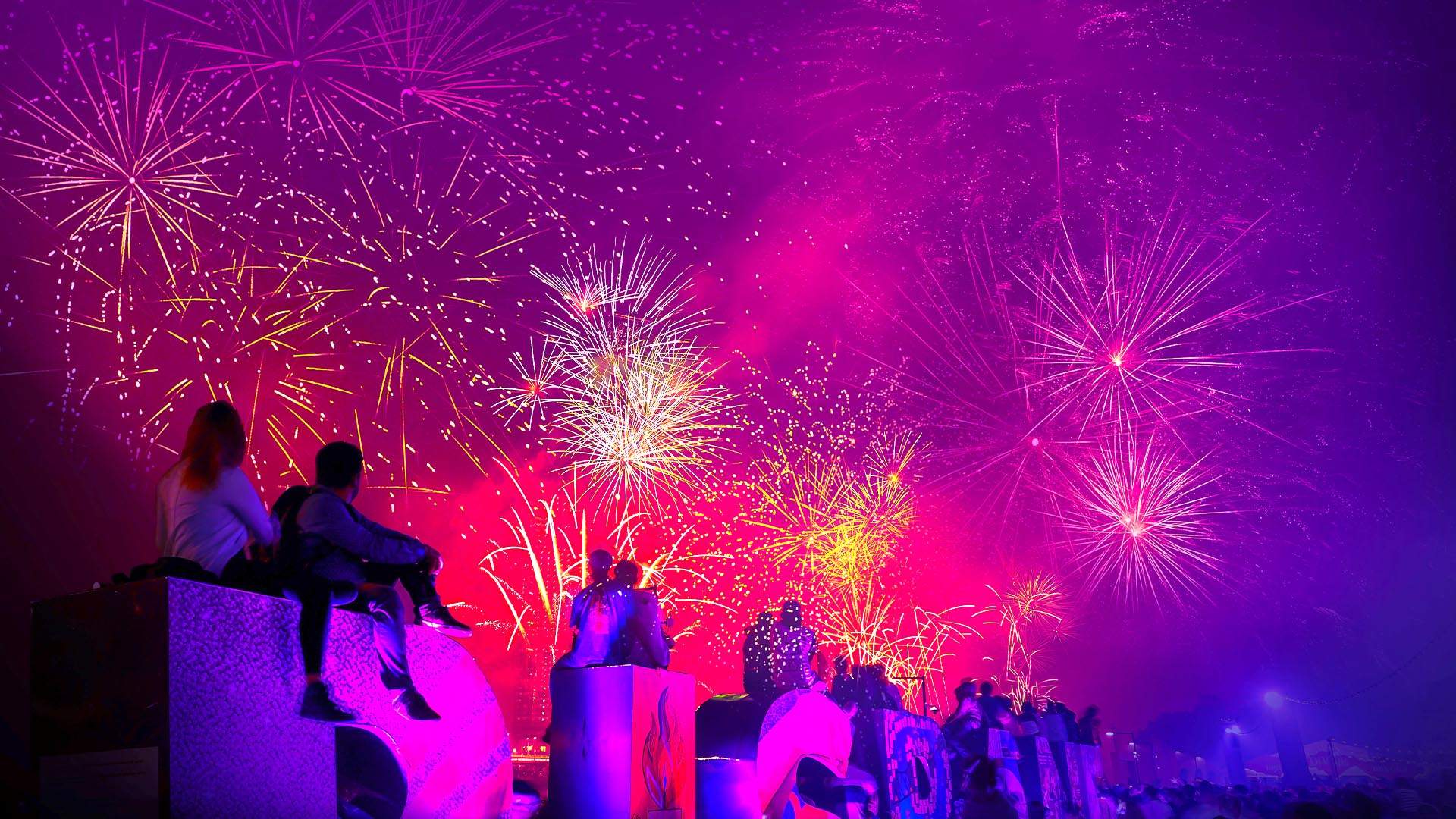 Initially, Riverfire moved to shift out of school holidays. No matter when it's held, more than 500,000 people usually attend. If you've been to South Brisbane when it's on — even hours earlier — you will have seen the masses of people to prove how popular it is. In fact, head anywhere with a decent vantage over the river and crowds await.
Even if fireworks aren't usually your thing, you might still be interested in the Riverfire shindigs that always pop up on the night, with bars around town usually throwing plenty of parties with quite the lit-up backdrop.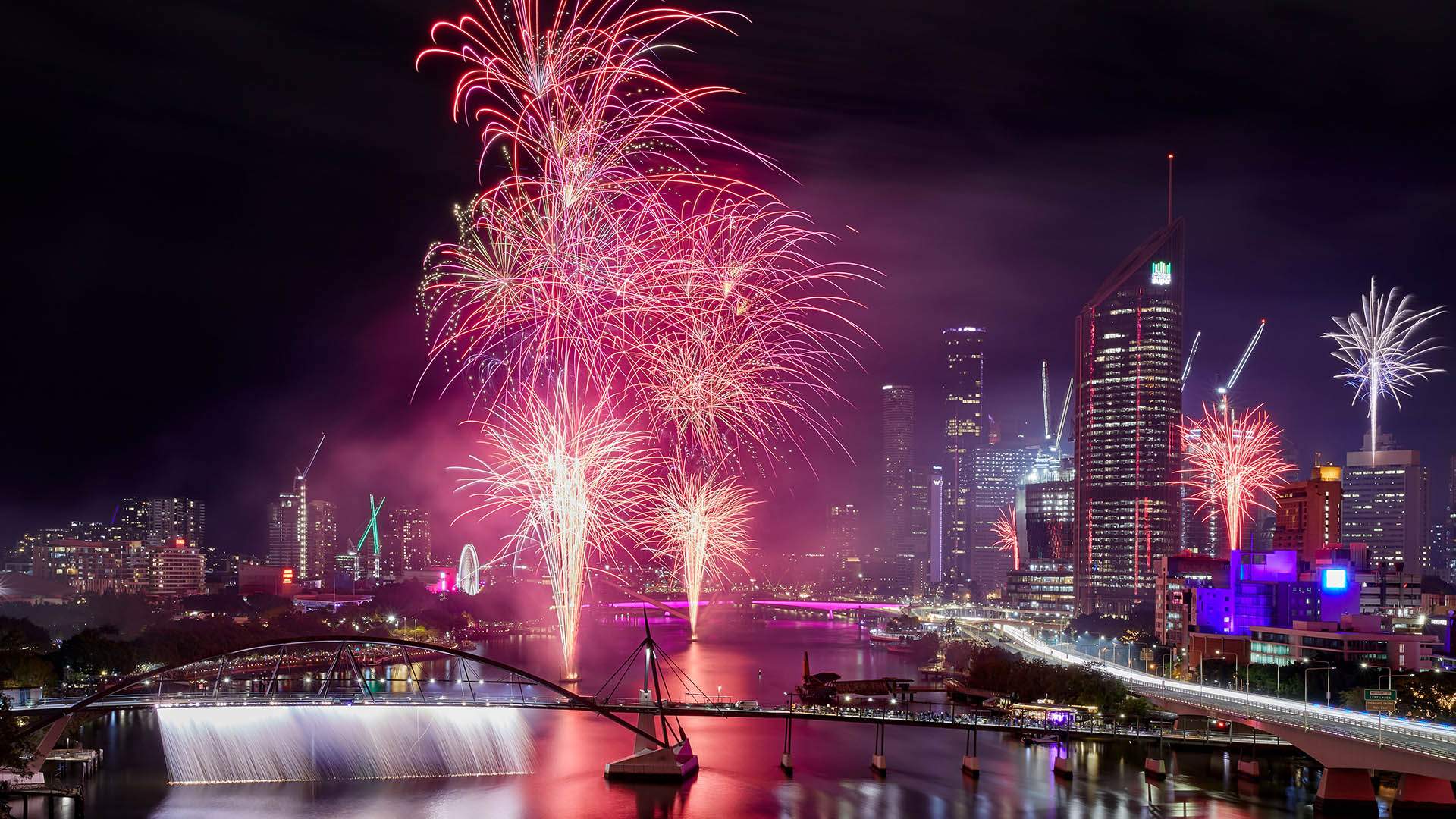 Full details about the this year's Riverfire won't be revealed until the Brisbane Festival program is released later in the year, with a few key events set to be announced in late May ahead of the full program in early July. Naturally, Riverfire itself will be as straightforward as it usually is — with fireworks doing their thing for more than 20 minutes across the evening, and folks around Brissie finding the right spot to look up.
As for the rest of Bris Fest, it'll be Artistic Director Louise Bezzina's fourth at the helm, and promises another array of local, national and international artists putting on must-see shows. The event will also be endeavouring to build on 2022's successes, which saw it prove a hit not just with locals but visitors — notching up 71,866 visitor nights in Brisbane, and $12 million in spending from folks from out of town.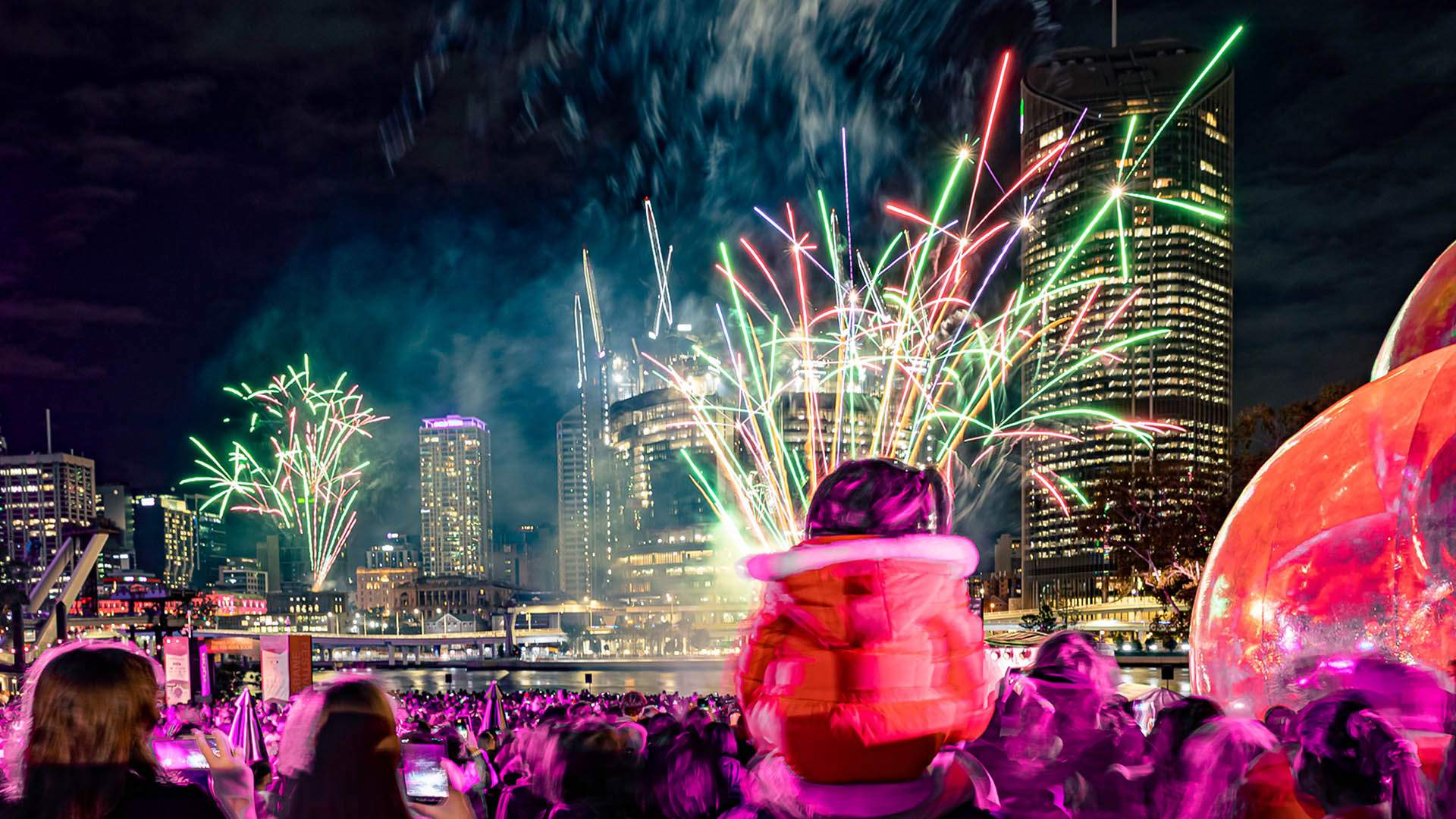 "Brisbane really does become the stage for great art over September, and it is a great thrill and privilege to program events that amaze, inspire, thrill and challenge audiences, both local and from interstate," Bezzina said.
"To this end, we are finalising the 2023 program and will have a few surprises in store that will offer even more compelling reasons to visit Brisbane this spring."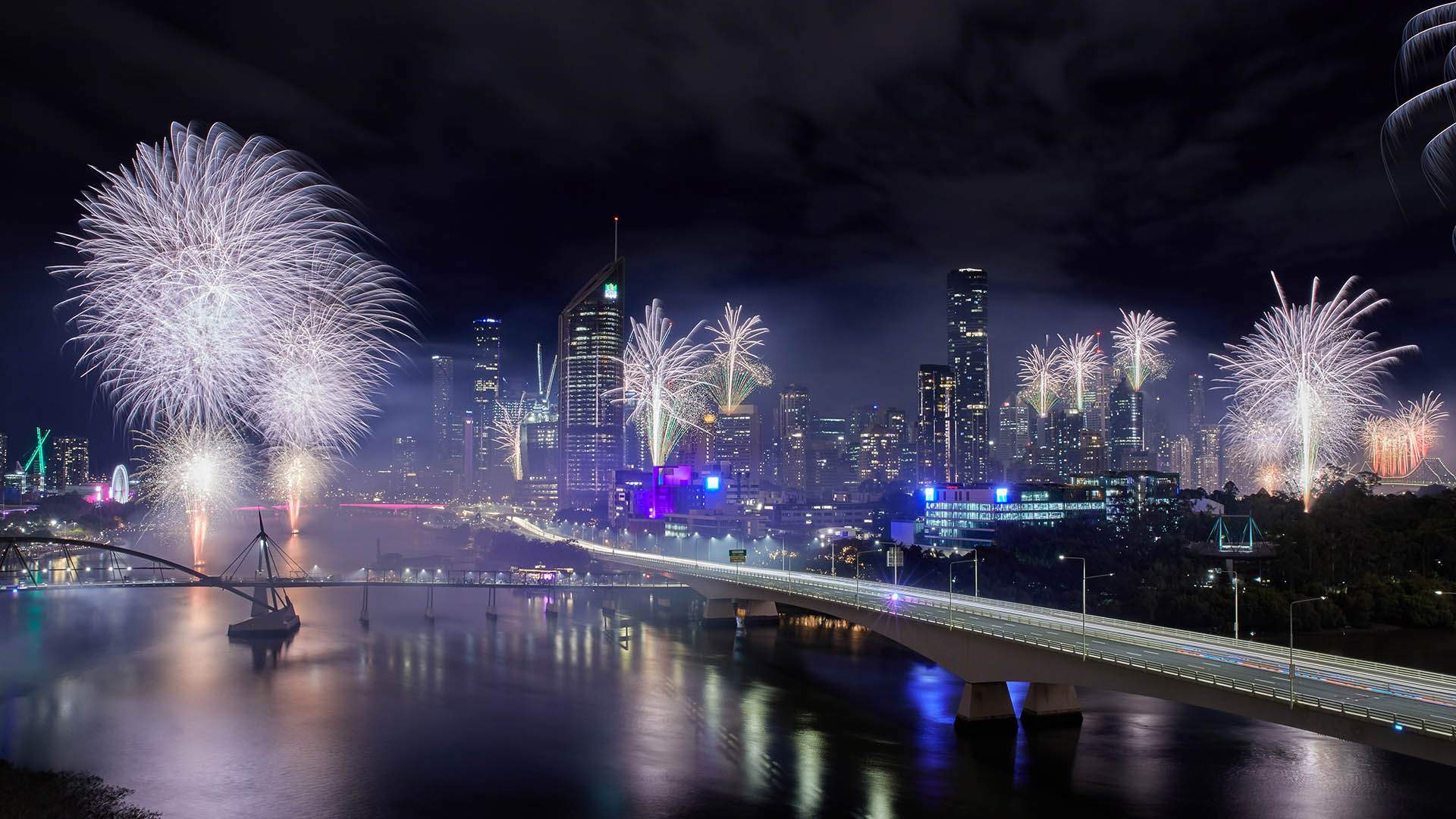 Riverfire 2023 will take place on Saturday, September 2, during this year's Brisbane Festival. Further details will be announced with the full Brisbane Festival program later in 2023.
Concrete Playground Trips
Book unique getaways and adventures dreamed up by our editors