TRAVEL & LEISURE
Riverfire Is Returning to Brighten Up Brisbane's Night Sky This September
It was scaled-back in 2019 and scrapped in 2020, but Brisbane Festival's annual fireworks display will return in 2021.
Maybe you plan an entire day around them, nabbing your seat by the river as early as possible. Perhaps you head to a waterside bar with the best view before sunset, or you could just scope them out from your nearest lofty vantage. Whichever fits, there's no escaping Riverfire when the end of September rolls around in Brisbane. Part of Brisbane Festival, it lights up the night sky with fireworks — and it'll be back in 2021.
In 2019, Riverfire was scaled back. In 2020, it was cancelled due to the pandemic and replaced with a light and laser show. But the event will go ahead as normal this year, with Saturday, September 25 the date to mark in your diaries. It'll operate under COVID-safe requirements, though, so there'll likely be changes to the crowd sizes. Usually, more than 500,000 people attend.
Announcing the news, Brisbane Festival Artistic Director Louise Bezzina said that "Riverfire has been a wholly inclusive and widely accessible part of Brisbane Festival's program since 1998 — and while some changes are necessary to ensure it is a COVID Safe event, it will once again surprise and delight residents and visitors alike."
Full details about the event will be revealed when the Brisbane Festival program is released in mid-July, but it'll obviously be as straightforward as it usually is — with fireworks doing their thing for more than 20 minutes across the evening, and folks around Brissie finding the right spot to look up.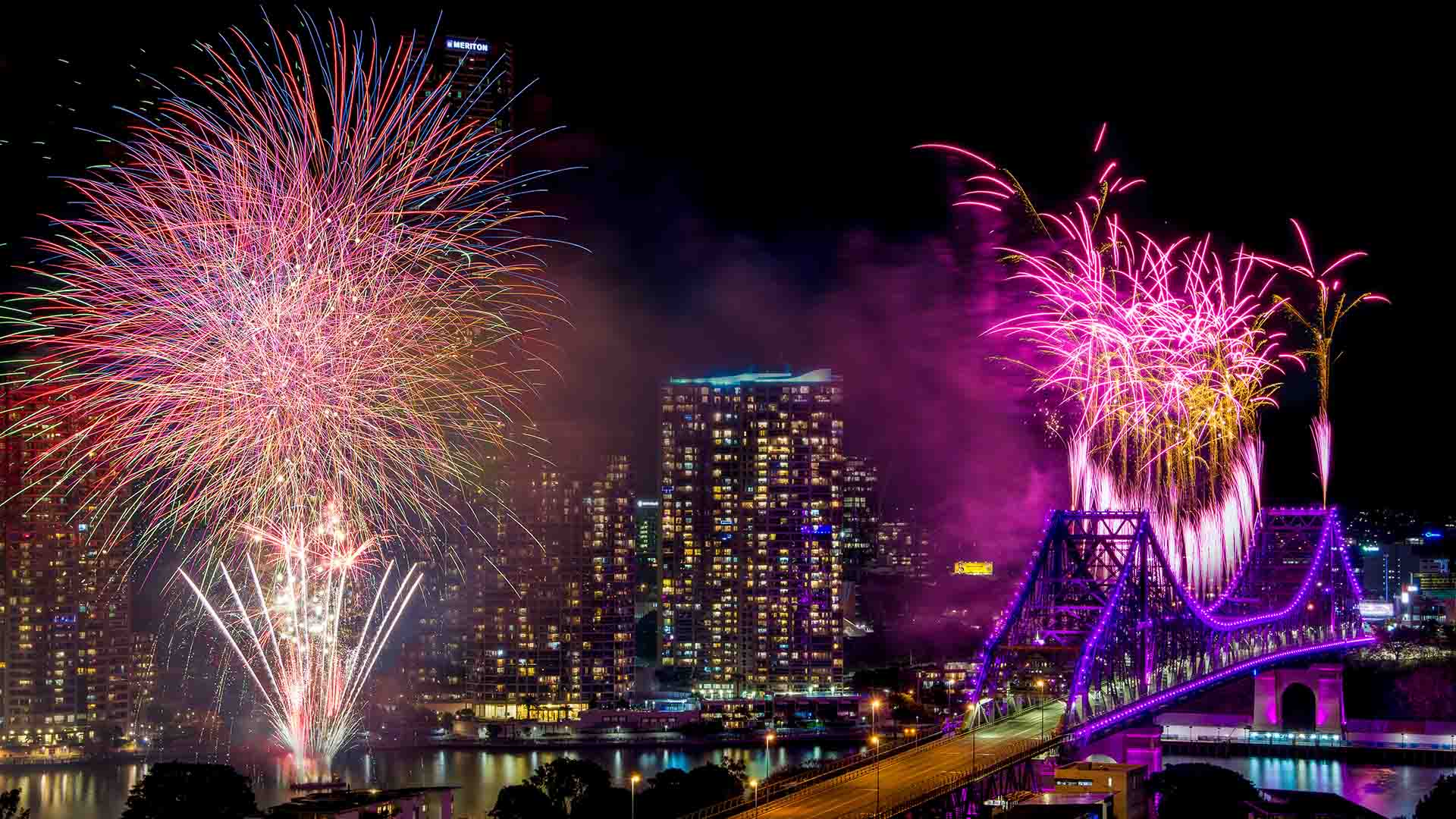 As usual, the Riverfire playlist will be simulcast via Triple M, too, while Channel Nine will broadcast the fireworks if you can't get a decent vantage.
Even if fireworks aren't usually your thing, you might still be interested in the Riverfire shindigs that always pop up on the night, with bars around town usually throwing plenty of parties with quite the lit-up backdrop.
Riverfire 2021 will take place on Saturday, September 25, during this year's Brisbane Festival. Further details will be announced with the full Brisbane Festival program in mid-July.
Published on June 21, 2021 by Sarah Ward