Nine Chic Homeware Gifts to Get Your Housemate that You'll Get Enjoy Too
Because we all know that whatever's theirs is yours as well.
in partnership with

Whether they're a random, your bestie, a family member or your partner, you probably never expected to spend as much time with the person (or people) you live with as you have this year. And they've spent more time with you than they were planning to, too. This means a stellar gift that says "thanks for putting up with me and all my weird quirks" is in order this festive season, which is where we come in. I
In partnership with Square, we've picked out nine chic gifts to get for the person with whom you share an address. And, because we know you're going to use their stuff whether you have permission to or not, we've selected items that you'll get a kick out of, too. If you are a small business owner, Square has the tools you need to take payments and maximise your sales, including an ebook with tips to help you get started this holiday season.


If you're lucky enough to have a record player in your abode, then adding to the vinyl collection is a gift for everyone. Sydney record store and bar Cottonmouth Records' collection is as varied as it is vast with everything from Mariah Carey's Butterfly to Ella Fitzgerald's The Lost Berlin Tapes on offer. Suffice to say, you can have a little fun with your selection and pick something completely left-of-centre. Our pick is the 2016 self-titled EP from Aussie punk rock band The Chats. The year before the Sunshine Coast ratbags were catapulted onto the scene with their pub anthem 'Smoko', they recorded this seven-song EP in "a high school in a few hours", according to their Bandcamp listing. Shipping is $15, or free for orders over $100.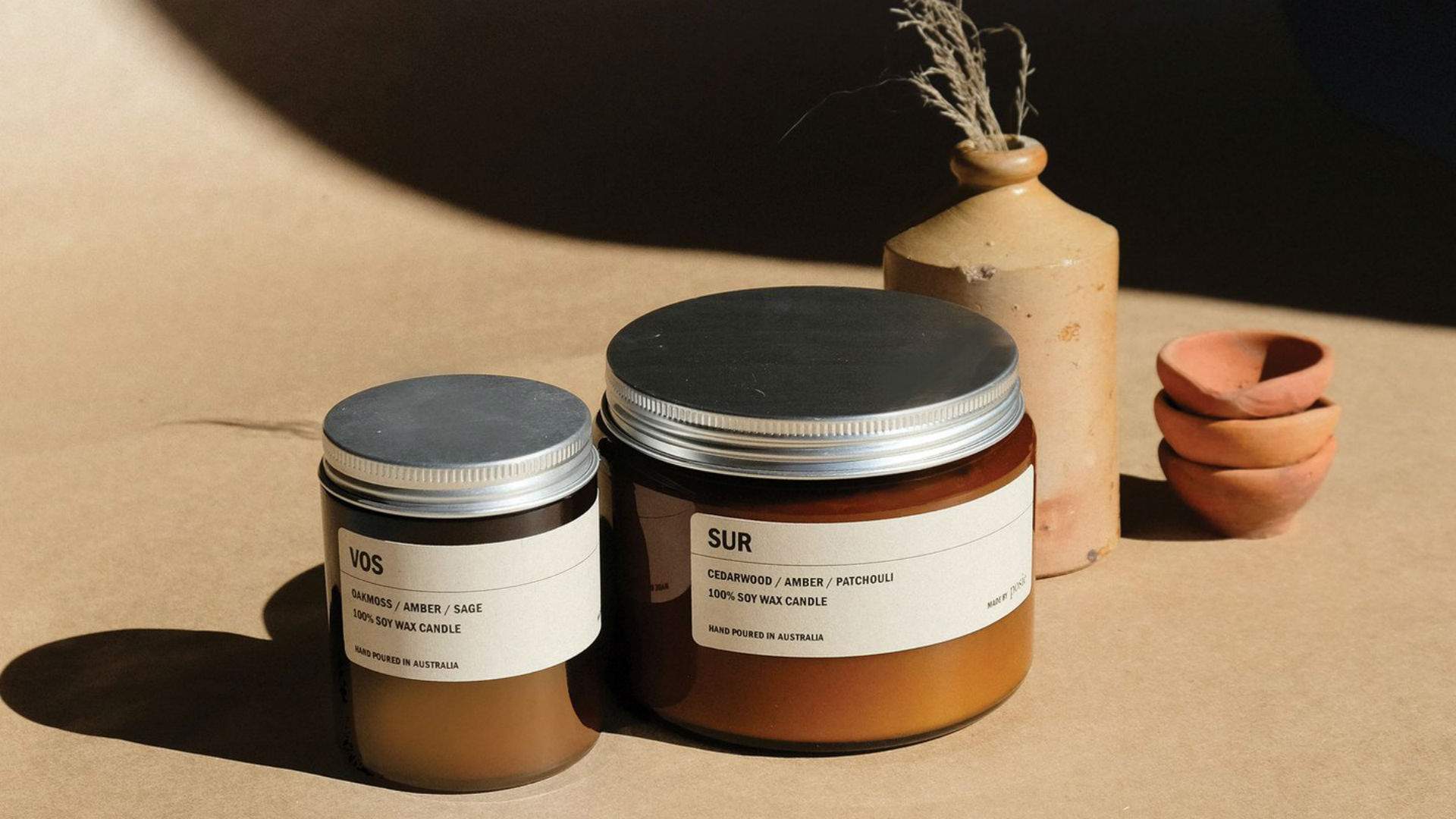 Let's face it, sharehouse living means having to deal with some pretty, ahem, interesting smells. You may not be able to do anything about the questionable aromas wafting from your housemate's bedroom, but you can mask the smell of their leftovers in the kitchen with a candle. Camp Hill florist Flour and Bloom sells chic hand-poured natural soy candles by Byron Bay brand Posie for $30 in scents like watermelon, cucumber and basil, lemon myrtle, or rose, sandalwood and yuzu. Flour and Bloom usually bundle the candles with bouquet purchases, but if you'd like to buy a candle separately, you can contact the store on (07) 3843 0785.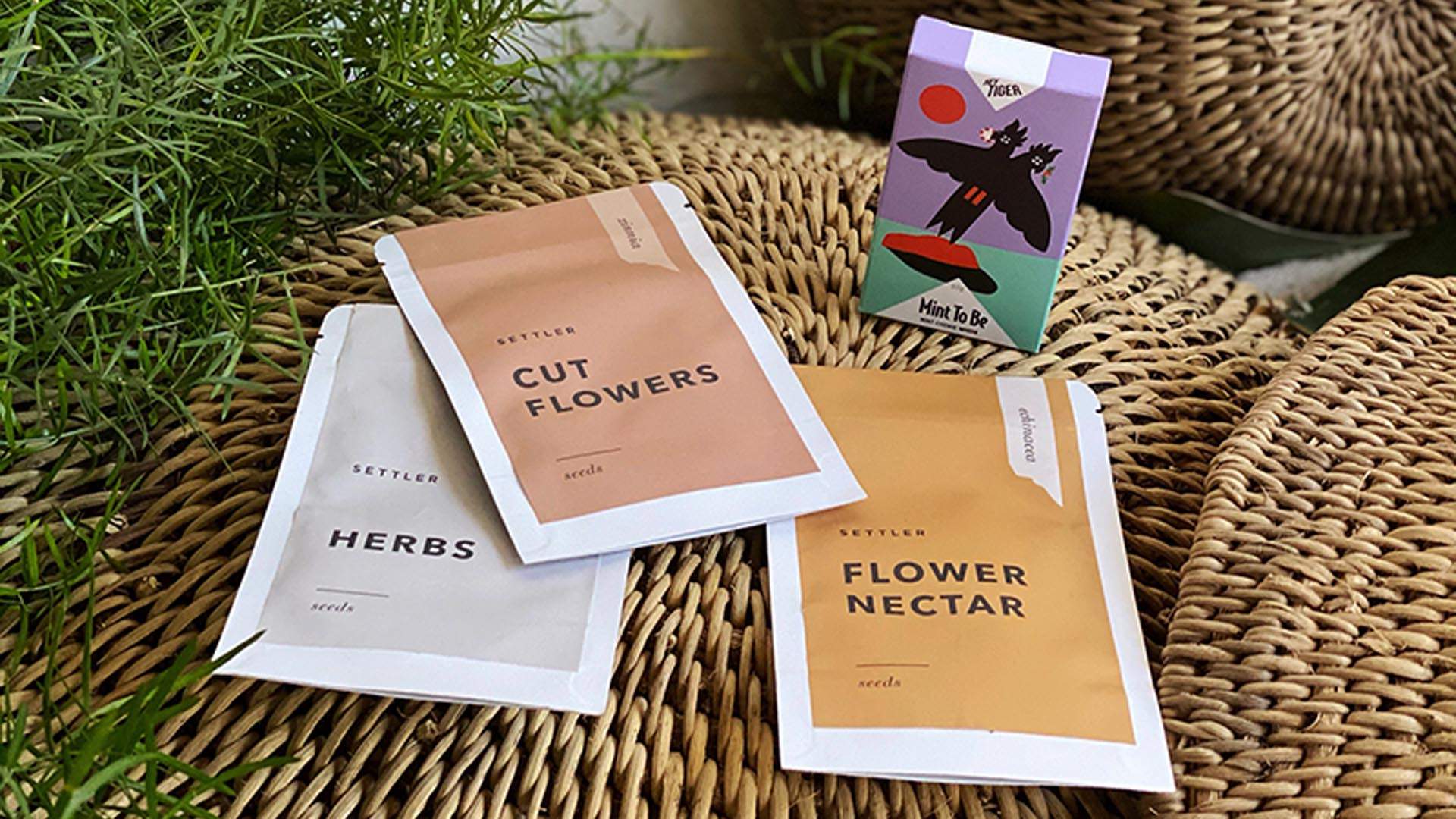 Sure, you may live in a shoebox apartment with no backyard, but that doesn't mean you can't inject a little nature into the space. Provided you have some access to natural light, you can grow some beautiful greenery — or you can get your housemate to do it, and you just enjoy the fruits of their green-thumbed labour. This little gift package from The Plant Society costs just $20 and comes with three seed sachets, with a mix of food and flower seeds, plus a block of Hey Tiger chocolate.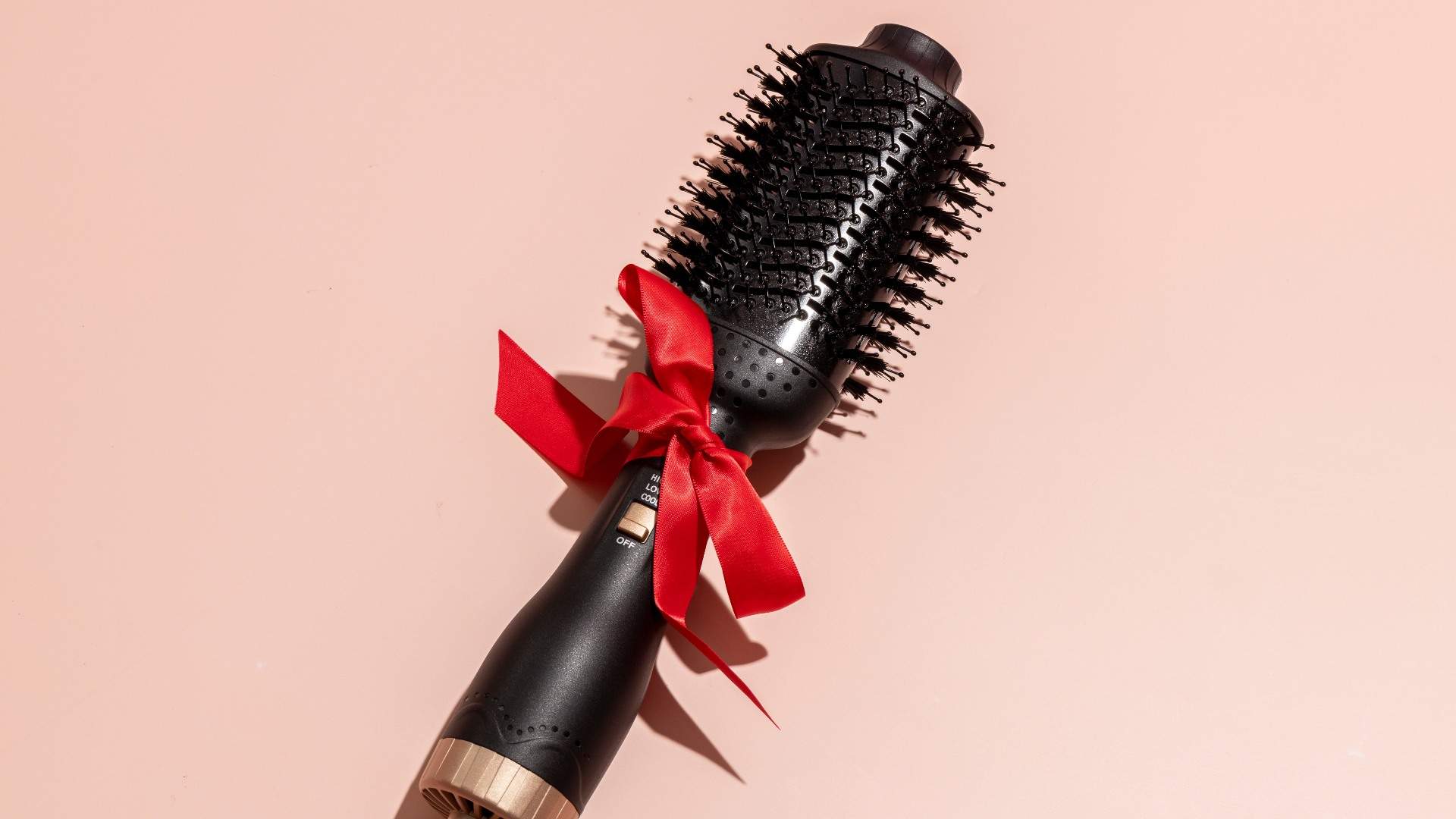 For the sophisticated glamour queen in your life (and house), look no further than this three-in-one hair styling wonder from Blo Brush. Part-hairdryer, part-straightener and part-volumiser, this nifty machine lets you recreate a salon blow-dry at home in a fraction of the time. It's pretty portable, too, so grab it for your housemate who is constantly hogging the bathroom. You can even opt to have it boxed in Christmas-themed packaging. Orders are shipped via express post, so it'll be on your doorstep in a matter of days.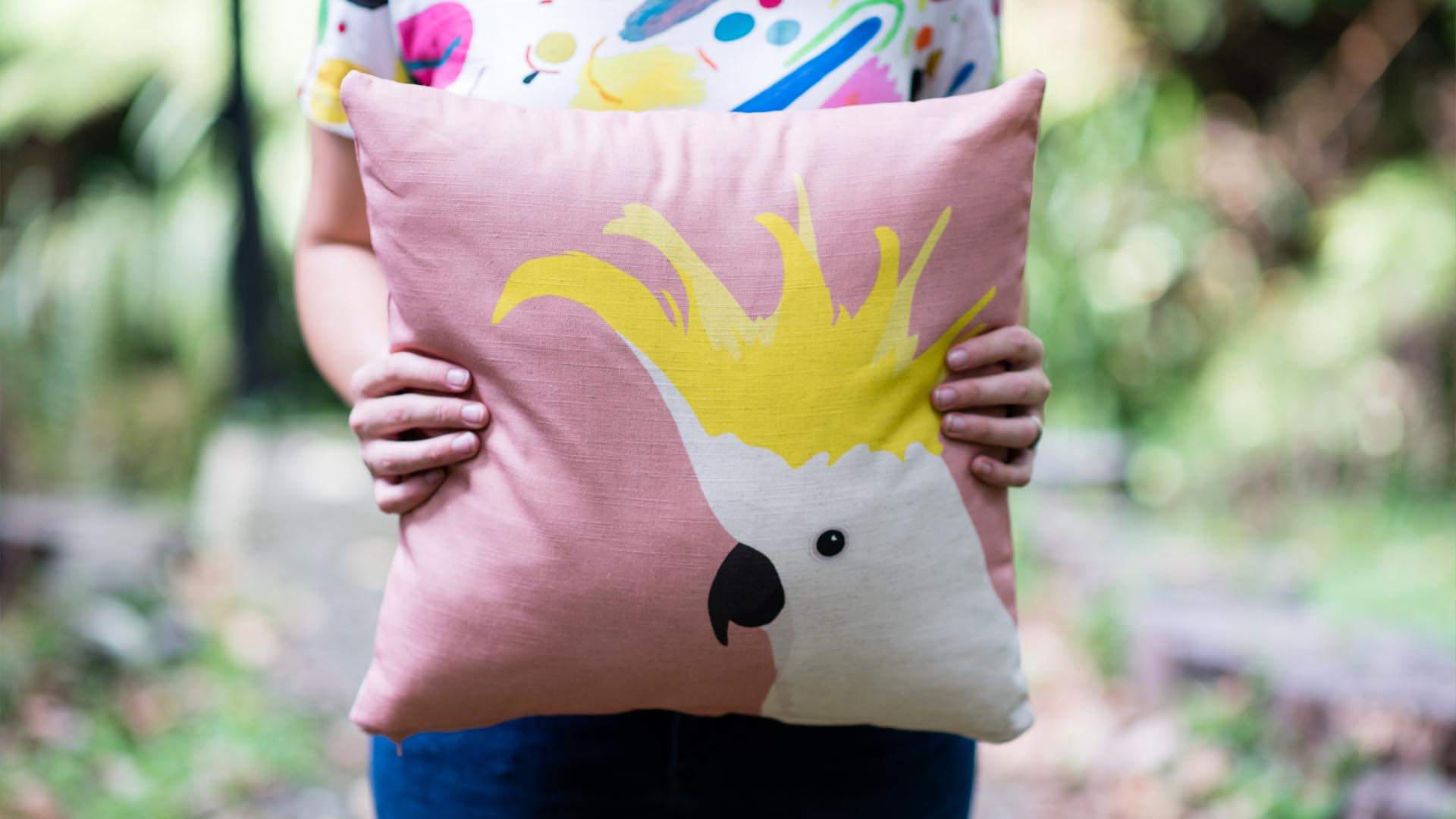 You've probably spent quite a lot of time in your living room this year, so we wouldn't blame you for getting a little bored with the decor. This vibrant Cockatoo Cushion from design business Cockatoo Collection could be the pop of colour the room so desperately needs. Like the rest of the brand's range of homewares and accessories inspired by Australian nature — which includes golden wattle tea towels, tassie devil canvas bags and gum blossom earrings — this product is handmade in its Melbourne studio. The cover is made with natural linen and cotton blend fabric, and you can opt to have it sent with or without the cushion insert. Delivery is free for orders over $25.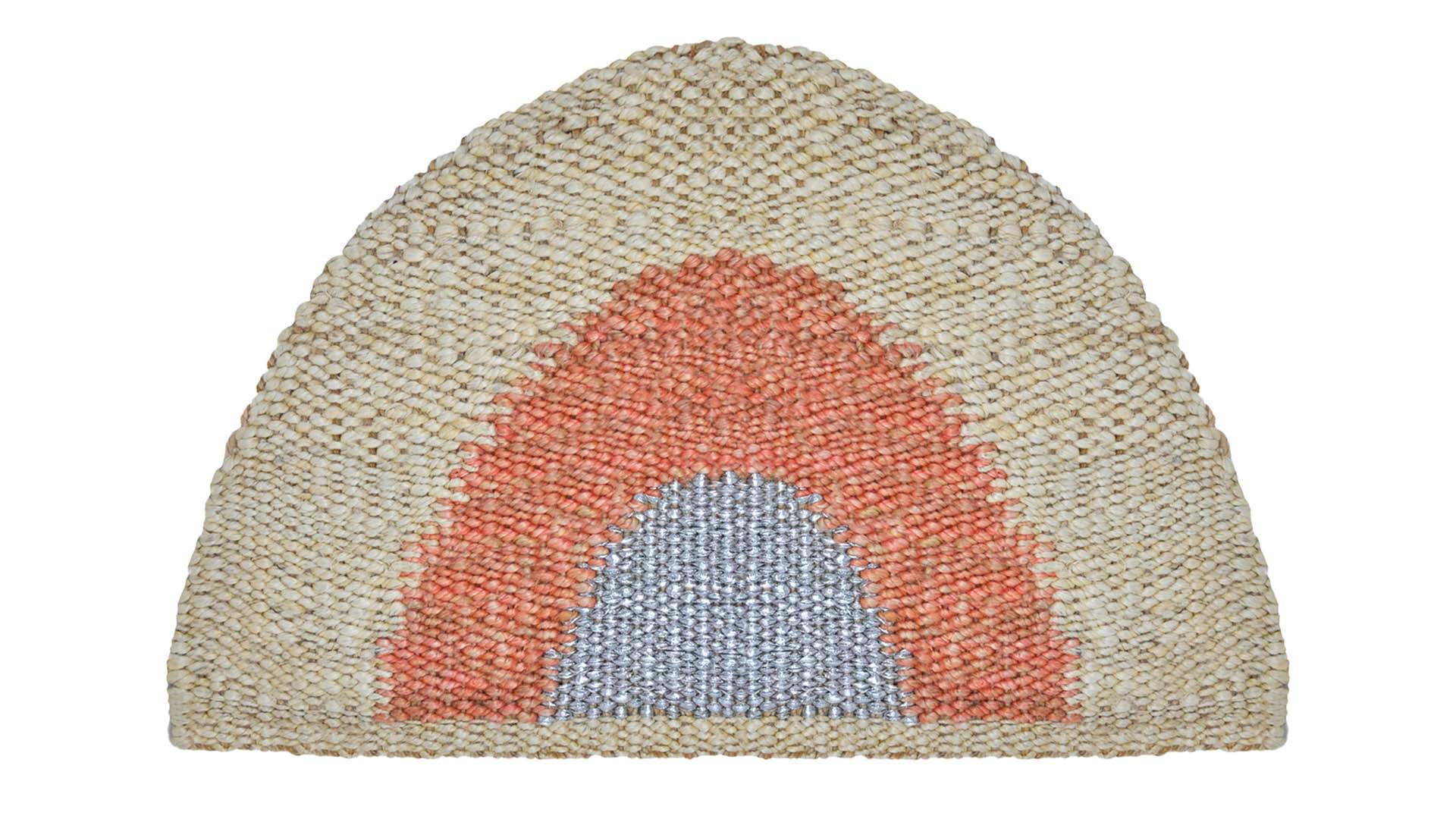 Landlord won't let you have a dog? Housemate allergic to cats? You may not be allowed to have a four-legged friend to greet you, but this joyful rainbow doormat is sure to put a smile on your weary dial when you get home every day. Available from cosy homewares store Oak and Ave, the half-circle peach and silver handwoven mat is made with durable jute, so it'll last through the many comings and goings at your house. You can order it online to pick up from the store in Shorncliffe or get it delivered right to its future resting place: your doorstep.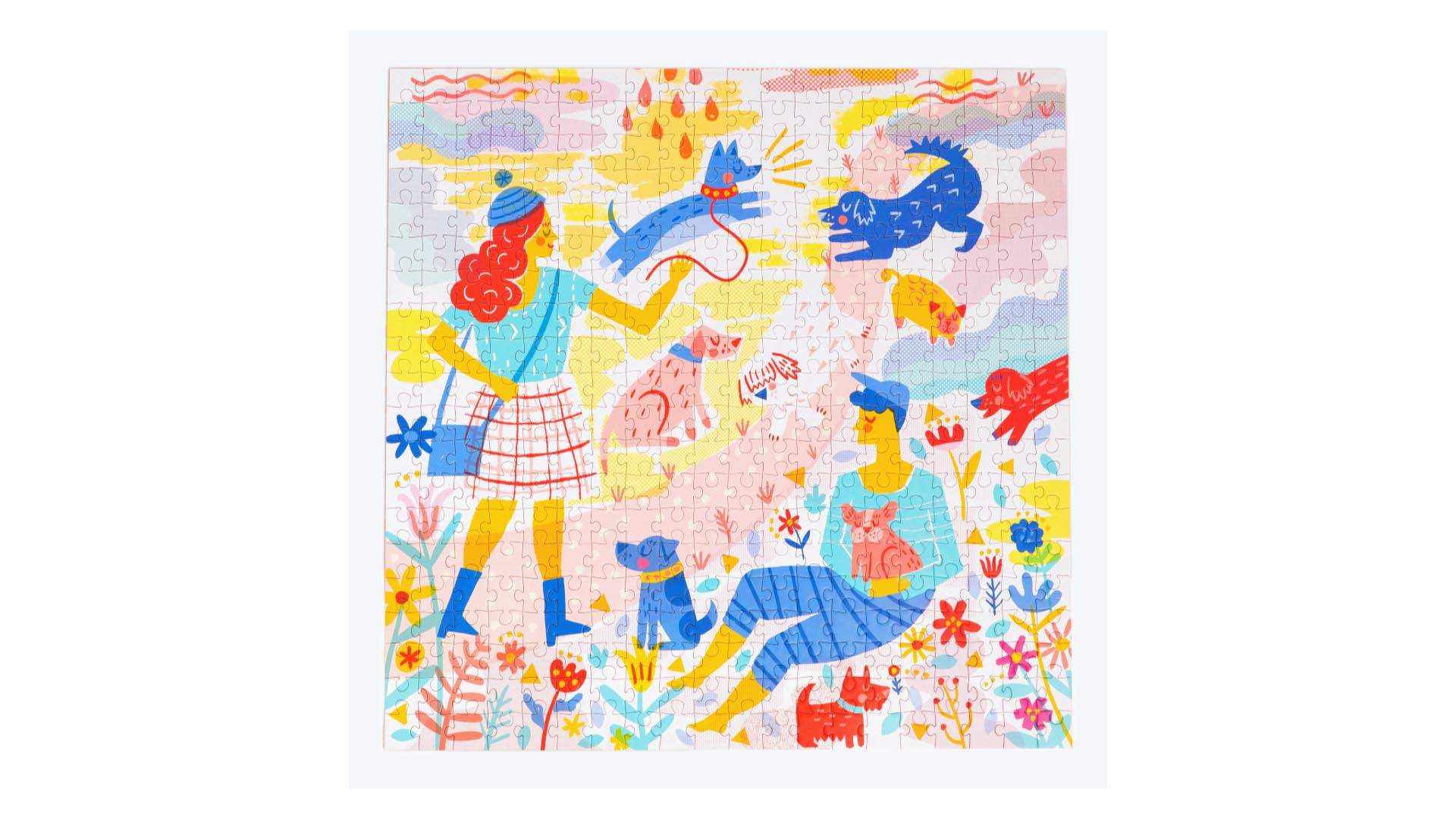 Chances are at least one of your housemates developed a penchant for puzzles this year and, if that's the case, a pressie from online jigsaw puzzle company Okay Lady will be a winner. Okay Lady puzzles champion Aussie women illustrators and come in environmentally friendly packaging — no plastic in sight. If you happen to live with your bestie, get this super-cute 400-piece jigsaw by Queensland artist Sophie Beer that features two besties and some adorable pups. Shipping is free across Australia.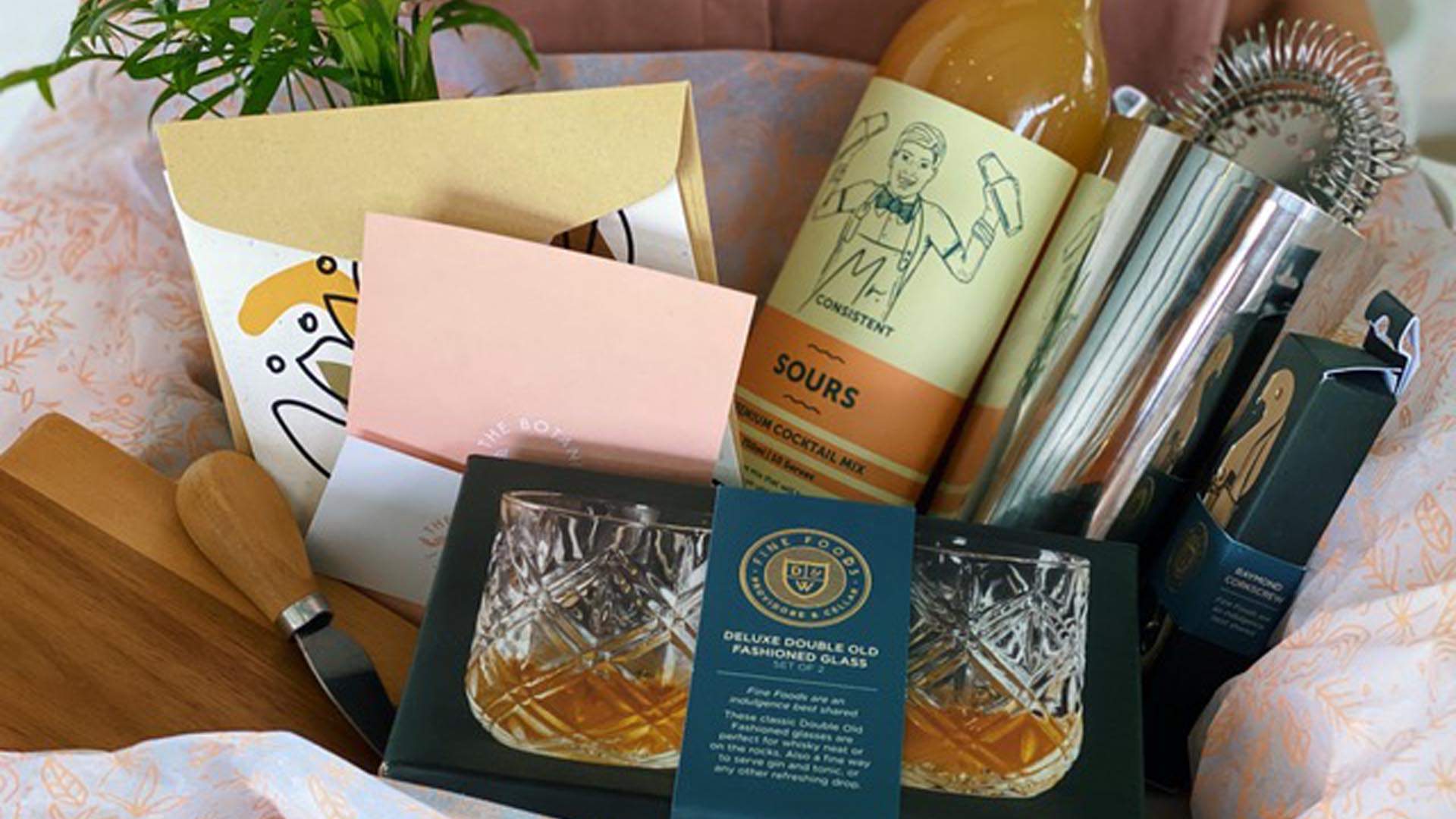 There's nothing that propels a fledgling friendship forward like alcohol, so if your housemate situation is relatively fresh, The Botanica Box's Entertainer Edition gift pack should turn you into bosom buddies in no time. The box comes with a chrome cocktail shaker, two cut-glass tumblers, a gold-plated corkscrew, a cheese board and knife set, a card handmade with recycled paper and your choice of cocktail mixer. You'll have a choice between margarita mix, sours mix and bloody mary mix, so you and your new live-in companion can bond over an after-work tipple or two. If you want to fully pimp out your communal bar cart, add a second mixer for $30 and a third for $25. Delivery is free for some suburbs in Brisbane, the Gold Coast and Northern NSW, then vary between $15–25 for areas outside this perimeter.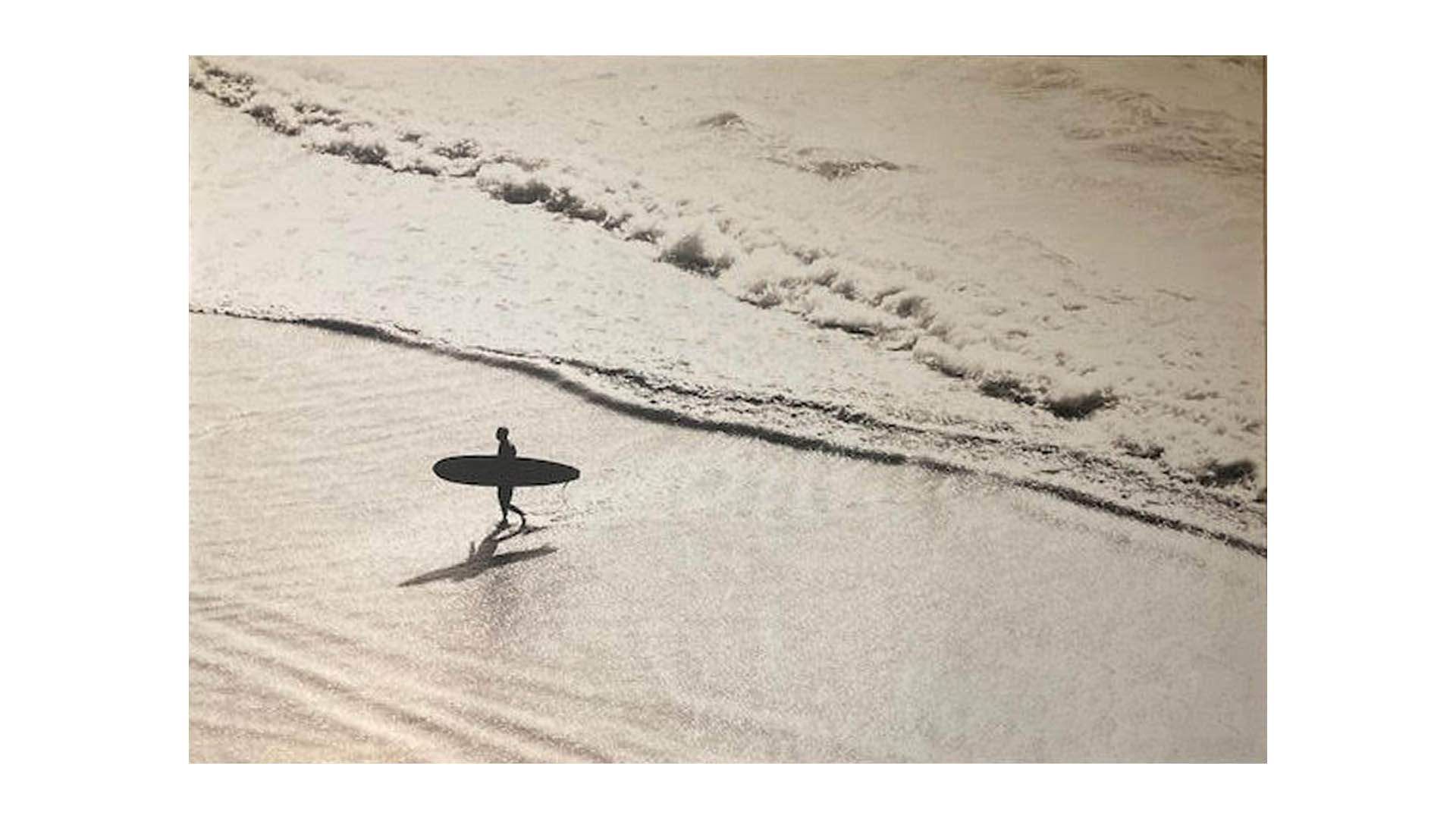 Sure, you'll have to really like your housemate to splash this much on a gift. But remember it's a gift for you, too. And whether it's the interior inspo on Instagram, the most recent season of The Block, or just spending so much time staring at the same bare walls this year, you're probably starting to realise beautiful art for your home is worth the investment. Capture those summer vibes in your home year-round with this photographic print from Casa Noosa Interiors. The black and white image features a single surfer walking along the beach, and is presented on stretched canvas framed in a thin timber veneer frame.

Find out how Square is supporting small businesses with the tools they need to grow, here. If you are a small business owner, Square has guidance on how best to maximise sales in the Christmas holiday period in its ebook, found here.
Top image: Okay Lady