Six BYO-Friendly Spots to Hit Up If You Plan to Spend the Entire Summer Sipping Fruity Beers
From waterfront parks and just-out-of-town camp spots to Greek eateries and lush Airbnbs, here are the top spots to sip your BYO beer this summer.
in partnership with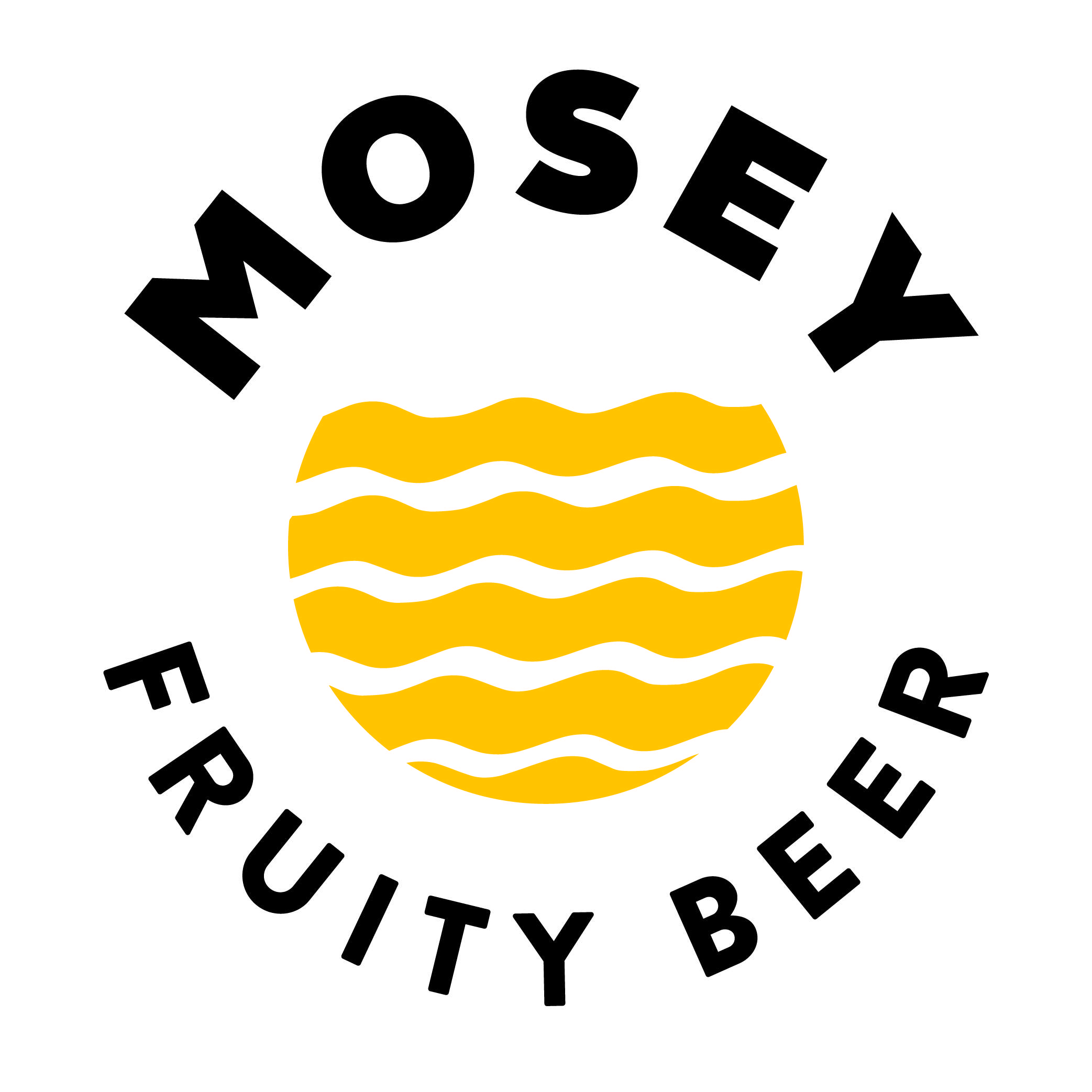 The arrival of summer means afternoons spent in beer gardens and nights that run late on cocktail bar rooftops. But, what if you could have an equally stimulating experience while avoiding that tinge of regret that comes when checking your bank balance the next day? The wonders of BYO make this dream scenario possible!
With BYO-friendly destinations in Brisbane increasingly harder to come by, this list will ensure you're well placed to celebrate every kind of occasion with your closest pals and a carefully curated drinks selection from your own fridge or local bottle shop.
Together with Mosey Fruity Beer, the hottest newcomer to the beer aisle, we've rounded up a collection of cracking BYO-friendly spots to hit up this summer. Ranging from much-loved restaurants to weekend escapes, all six picks are confirmed hot spots for taking a Mosey along. By stashing a can (or a four-pack) of the new brew in your bag, you're bringing a fruity take on the classic frothy — and an added level of freshness and 'crushability'. Our prediction? You'll be stinging for a sip by the time you're finished reading.
CATCH THE SUNSET
Brisbane's golden hour provides a rousing end to most summer evenings. Although the city only has five parks that permit BYO alcohol, they're all top-notch spots to enjoy the show after you knock off work. South Bank Parklands is one such spot, with its 17 acres of riverfront greenery and licensed picnic areas always delivering a great experience.
Another striking sunset vantage point is Celebration Lawn. Enveloped by Roma Street Parkland, this colourful spot is an ideal place to crack open a cold tinnie and catch the day's last rays before the sun dips below the horizon.
PICNIC IN THE PARK
When you're in the mood for a BYO date with your best pals, load up the picnic basket and cruise along to one of Brisbane's sprawling licensed parklands. New Farm Park is an obvious choice — this lush green space is renowned for its fragrant rose gardens and open fields perfect for lobbing a frisbee.
Situated within South Bank Parklands, Picnic Island is a slightly more secluded area where you can soak up the waterfront vibes with a drink in hand. Just as the name suggests, this spot is ideal for enjoying a couple of tins beneath the shady treetops or around the covered barbecue facilities.
AVOID THE RELOS BY HOSTING A FRIENDS-MAS PARTY
PSA: you don't have to spend the holiday season with family. Hosting a top-notch friends-mas party delivers the opportunity to relish in the good times with your closest pals instead. Whether your loved ones live in another city or you just want to avoid any painful conversations, planning a friends-only festive shindig is a winner.
So, what's needed to put together an unforgettable end-of-year celebration? Loading the fridge with tasty beers to go with your veritable feast, of course. Alongside lawn games and board games, a carefully curated playlist that turns your living room into Brisbane's best dance floor won't go amiss either.
HIT A LOCAL BYO RESTAURANT
Let someone else take care of the cooking by booking your next BYO session in a sumptuous Brissie restaurant. Lemak is a go-to choice in East Brisbane (especially if you're into golden, crispy chicken). Plus, this Malaysian street food restaurant is more than happy for you to bring along your own brews. Order the signature fried chicken with nasi goreng or suss out the flavourful range of laksas.
Alternatively, take your tastebuds on a trip to the Med at Little Greek Taverna. Enjoy fresh, affordable Greek cuisine cooked by the family owners as you take in a 180-degree view of bustling West End — sipping on a BYO beer of your choice, of course (maybe a fresh and fruity brew?).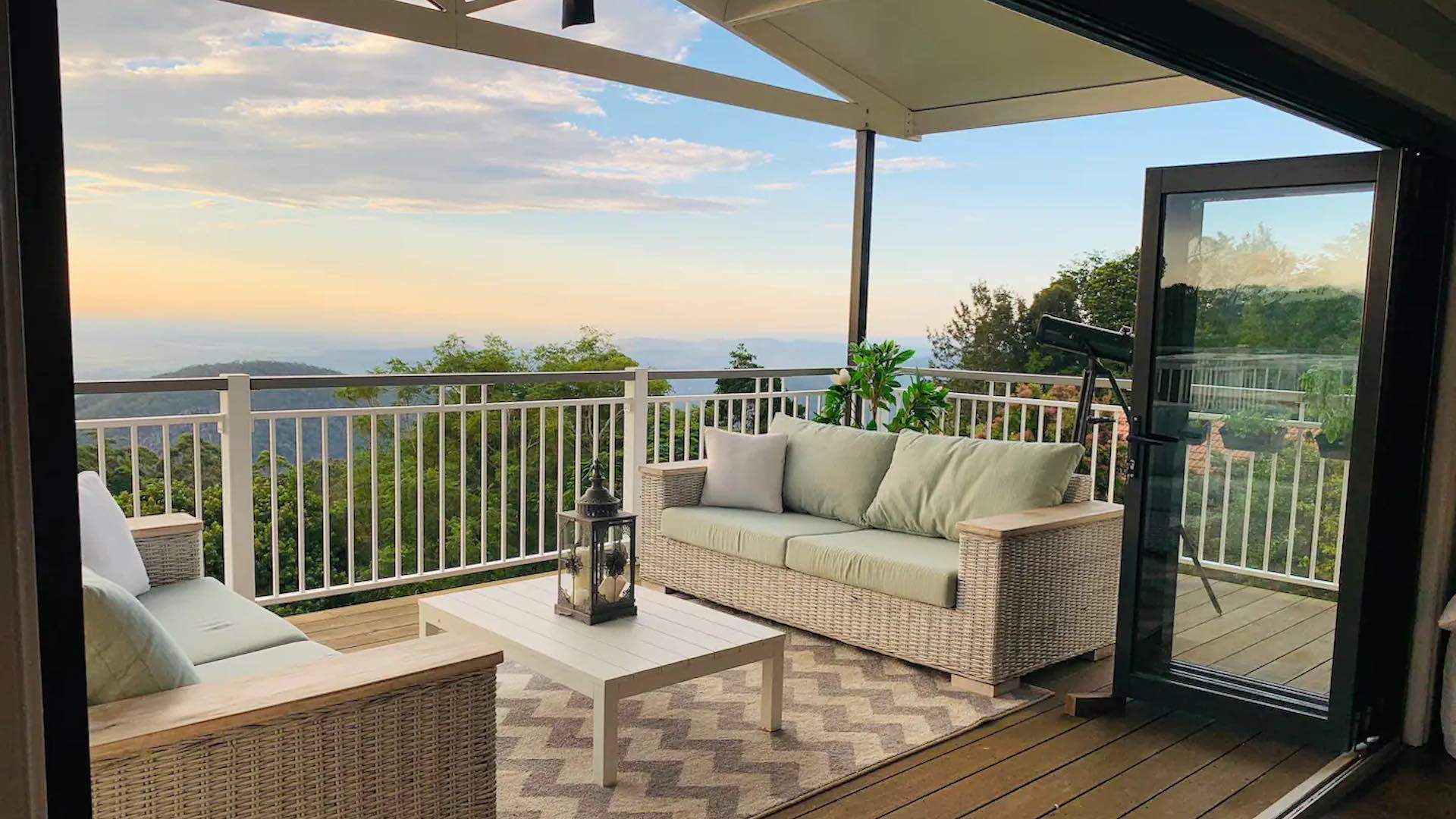 SKIP TOWN FOR THE WEEKEND
Make the most of your wider locale by skipping town for the weekend with a few friends. Just a short drive out of Brisbane you'll find more than a few lush stays. Set amid the Glass House Mountains, The Brick Barn has enough space for eight guests to enjoy its soaring six-metre vaulted ceilings and central courtyard — you can even get toasty next to the fire pit and pizza oven.
Or, maybe take your brews along to a pastoral stay on the doorstep of Tamborine Mountain. This rejuvenated Queenslander features incredible views of the Great Dividing Range from its (multiple) decks, while a swimming pool overlooks the surrounding working farm.
CRUISE OUT FOR A CAMPING TRIP
Brisbane and its surrounding regions are blessed with world-class camping, perfect for reconnecting with nature while enjoying a chilled beverage. While you'll have to hike in to reach any of Mount Barney National Park's serene campgrounds, finding your place amongst the jagged mountain tops and subtropical rainforest repays your effort and then some.
Cylinder Beach Camping Ground on Minjerribah (North Stradbroke Island) is just as beautiful. Set along a beloved surf beach on the isle's northeastern corner, the grounds boast pretty impressive facilities considering you're some distance from the mainland. With barbecue areas, bountiful shade and patrolled beaches, a BYO sesh here will go down in history.
Armed with a ripper BYO spot and a four-pack of Mosey Fruity Beers, you'll be ready to make summer yours. To find out more about the juicy brews, head to the website.
Top image: Chester Newling
Introducing Concrete Playground Trips
Book unique getaways and adventures dreamed up by our editors