TRAVEL & LEISURE
The Ten Best Yoga Studios in Brisbane
However you like to Downward Dog, there's a Brissie yoga den for you.
The Ten Best Yoga Studios in Brisbane
However you like to Downward Dog, there's a Brissie yoga den for you.
When it comes to embracing fitness and a healthy, holistic lifestyle, Brisbane has its finger on the pulse. From CrossFit studios and HIIT centres to bespoke boxing clubs, outdoor fitness groups, bootcamps and riverside running, there's no denying what a fit bunch we are. But with mounting pressure to find time for yourself and prioritise balance amid long work hours, studies and endless social commitments, sometimes you just need to slow things down. Enter the ancient practice of yoga.
It might be centuries old, but when it comes to modern-day yoga practice, studios all over are adapting their classes to suit today's world. Whatever your inner yogi prefers — hot, slow, stretchy or spiritual — our guide to Brisbane's best yoga studios has you covered.

RELAX & UNWIND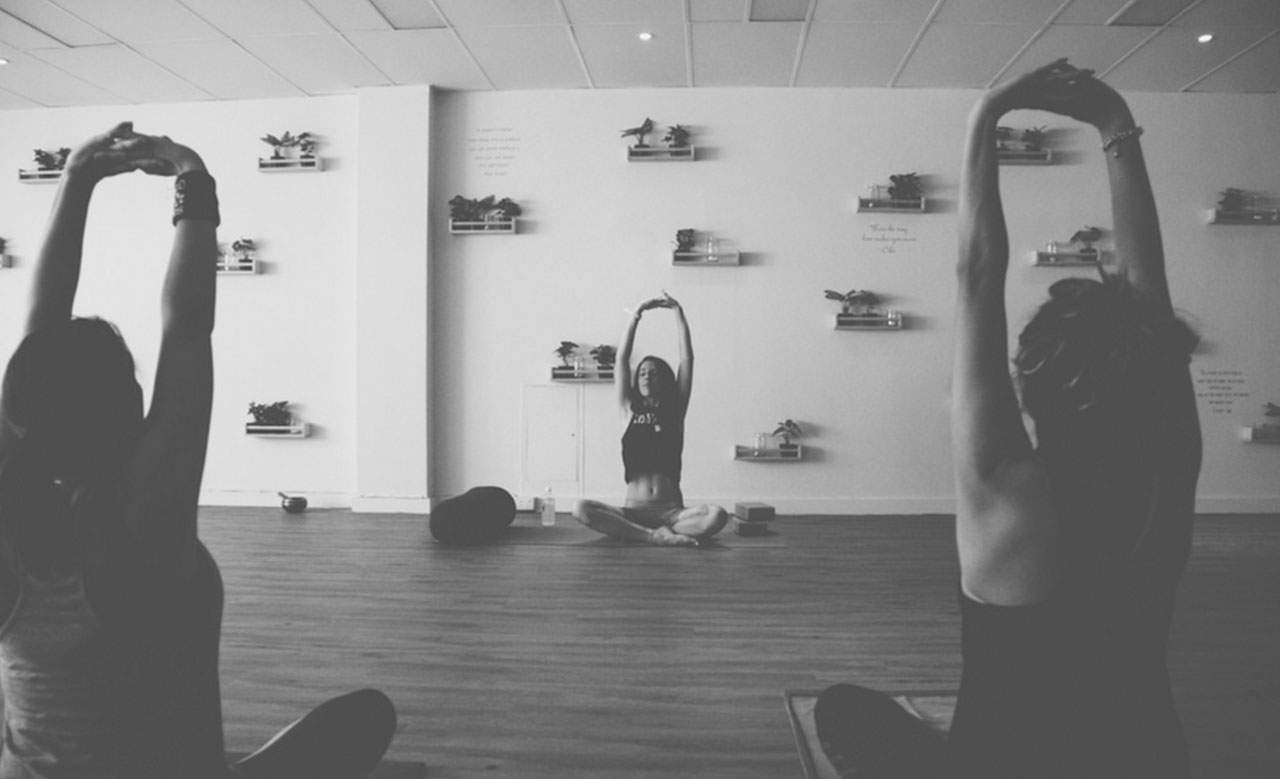 Stretch Yoga is great for beginners and takes the various levels of practice — Hatha, Yin, Vinyasa and Power Vinyasa — and re-labels them according to the level of difficulty. Start with Stretch Foundations to grapple the basic poses and move up toward Strong Stretch, promoting strength, endurance, balance, coordination and focus. Plus, with the sheer number of classes they have on their timetable, there is no excuse not to give it a go.
Level 1/132 Albert Street, Brisbane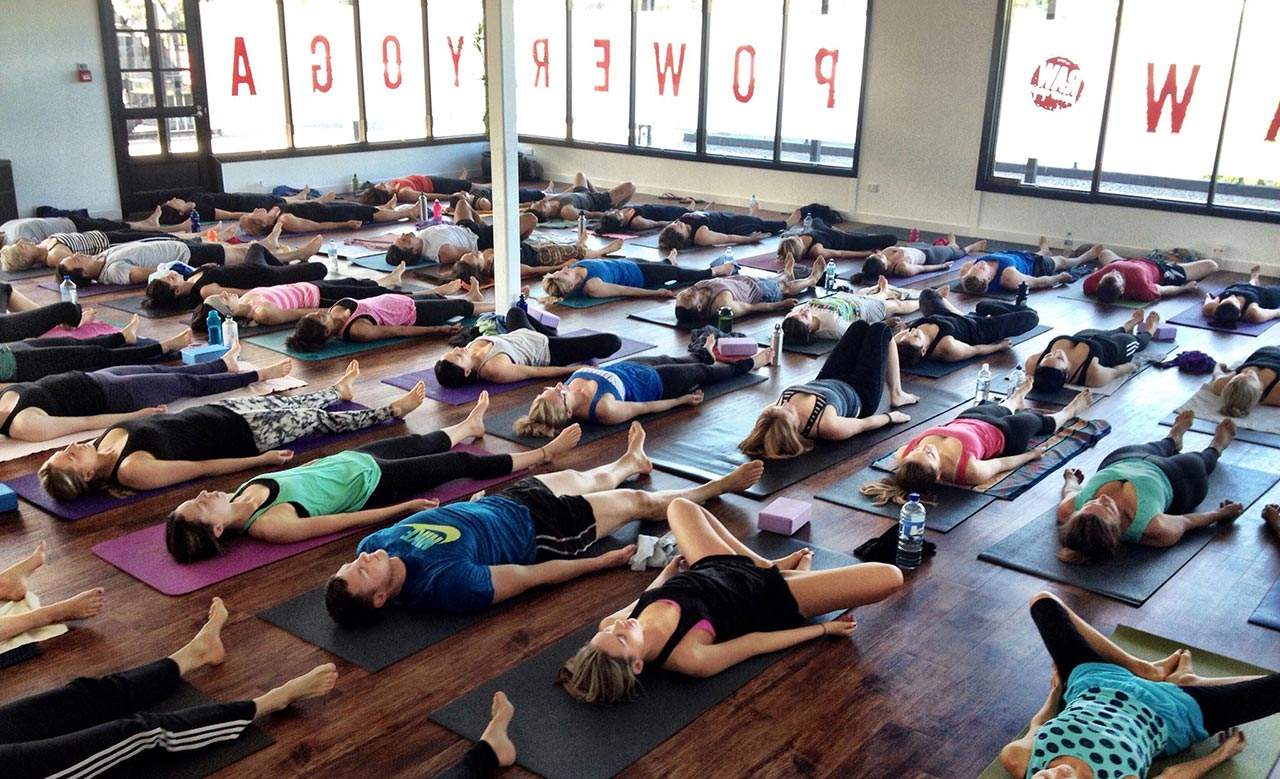 Whether you're looking for slow stretches or fast flowing movement, Raw Power Yoga located at Breakfast Creek Wharf in Bowen Hills has a class to suit. With wooden floorboards and exposed beams on the ceiling, it's a minimalist, earthy setting for your practice. They also offer 45-minute Raw Lunch sessions for those who want to escape their desk and disconnect by embracing the power of breath.
Breakfast Creek Wharf, Suite 8/194 Breakfast Creek Road, Newstead
Teneriffe Yoga fuses health, wellbeing and athleticism to create their out-of-the-box yoga experience. With the studio located in an open warehouse, they combine trance-style beats with their yoga method, resulting in a pulsing, energetic atmosphere that focuses on improving the spine and alignment. Don't be mistaken; there is still plenty of meditation and traditional poses — just recreated in a modern format with great tunes.
3/85 Commercial Road, Newstead
SPIRITUALITY & HEALING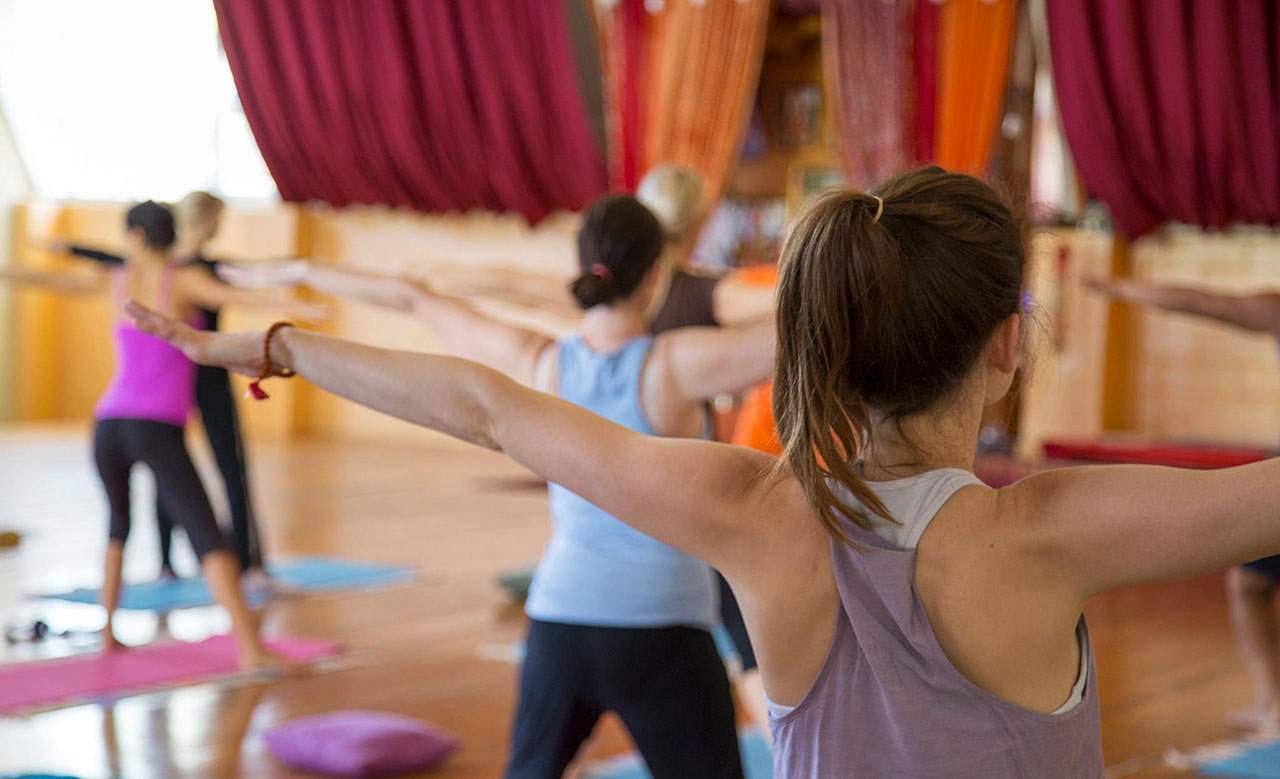 The Yoga in Daily Life studio offers eight levels of practice to awaken the chakras. Set in a large "barn-like space" on Doggett Street in Teneriffe, the environment feels authentic and raw. From basic postures and breathing techniques to practicing self-awareness and exercising yoga philosophies in daily life, you'll find a complete and holistic spiritual yoga experience for beginners to advanced.
46 Doggett Street, Newstead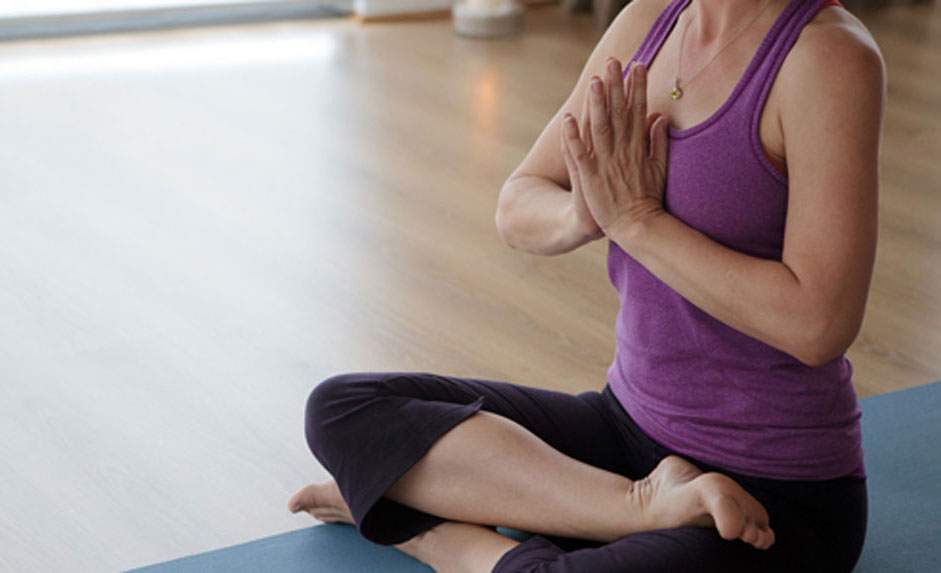 InnaBliss is all about the Vinyasa style of yoga. Adapting the flowing movements to accommodate different people with differing needs, their classes are all about strengthening the body and mind while practicing modern-day alignment principles with intent. With pregnancy yoga courses, classes designed for mums and bubs and even a kids' yoga class, the InnaBliss studios in Bulimba, Camp Hill and Wynnum cater for everyone.
1/57-59 Oxford Street, Bulimba
SWEAT IT OUT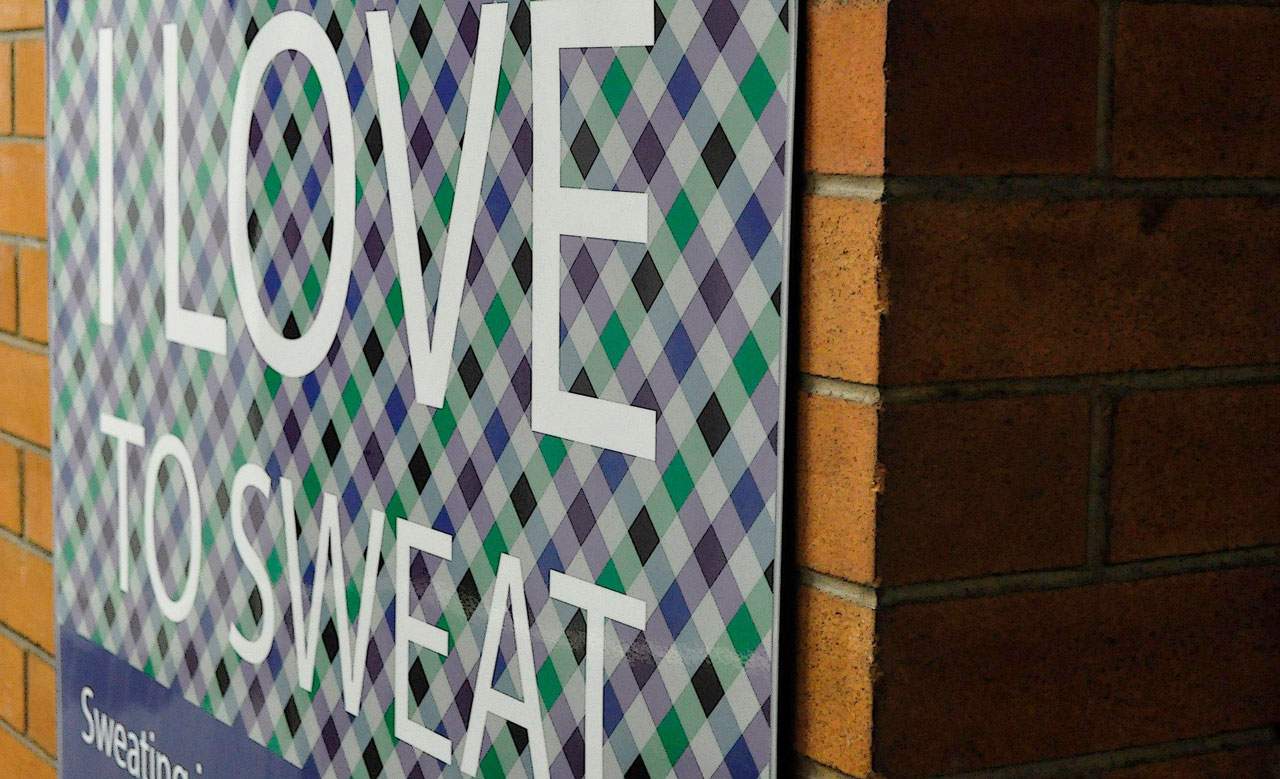 Stepping into the 30-33 degree heated studio at Harlow to practice power yoga and core strengthening Pilates is, surprisingly, not all about how much you can 'sweat it out'. Adopting a day spa mentality, the Harlow experience is about awakening the senses with essential oils and diffusers to promote complete relaxation. Working through flowing movements in the infrared heat monitored studio is said to improve your endurance and metabolism and detoxify the body.
4/5 Byres Street, Newstead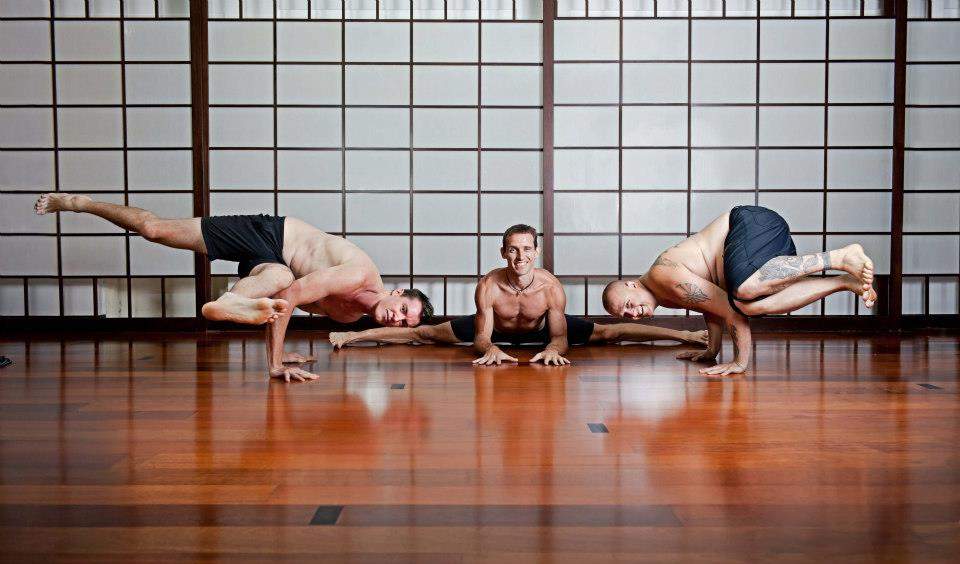 Like Harlow, Zen also use Far Infrared technology to heat the room. In fact, it was the first studio in Australia to adopt it. Their Far Infrared Yoga classes are good for releasing endorphins (leaving you happy and energised) and sweating out toxins. It's like being out in the sun and fresh air without the damaging UV. Zen's flowing hot yoga-style classes in their beautiful Japanese designed studio help calm the mind and free stress that's built up in the body.
Shop 1/641 Sherwood Road, Sherwood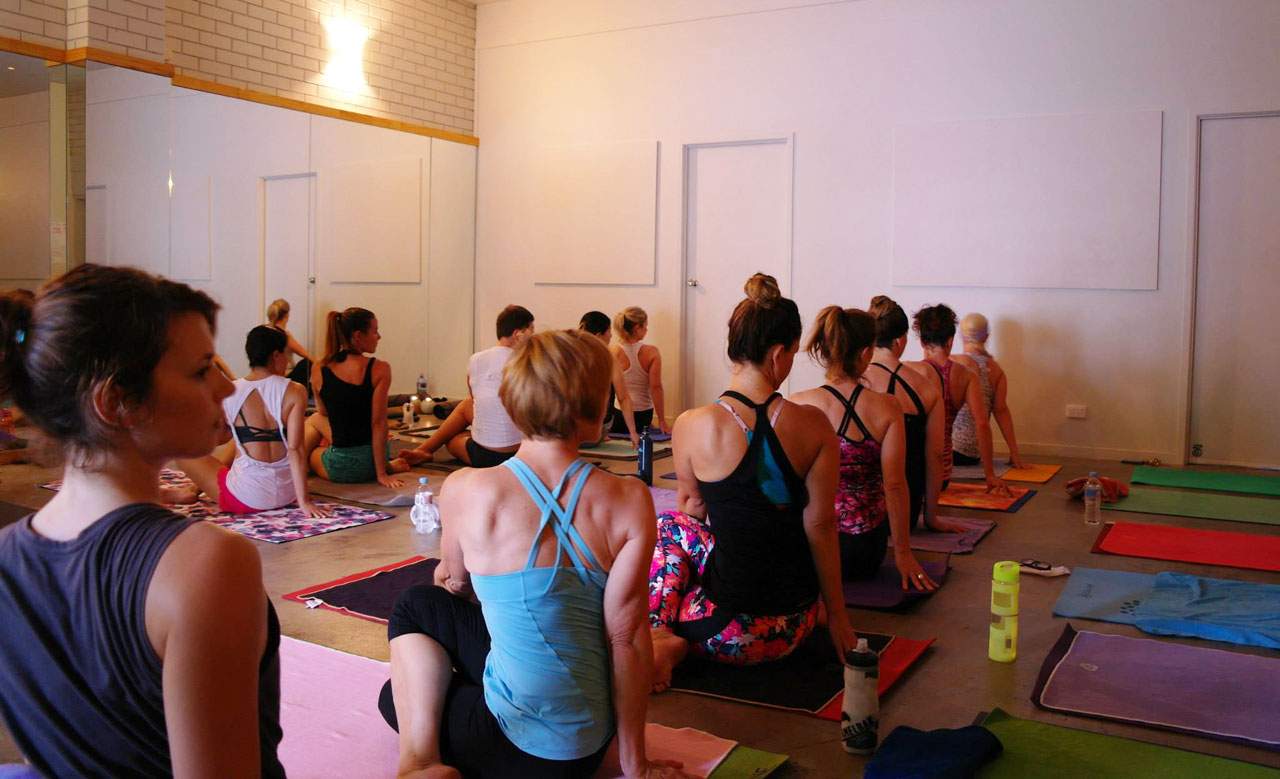 Focusing on the Vinyasa style of yoga (continuous flowing movements and sequences), Fusion Hot Yoga combines meditation and intention setting with movements that push you physically and mentally. Poses are adapted for varying levels of experience, meaning you don't have to be intermediate to participate and the instructors will vary their approach to the class depending on their own personal yoga journey. With the studio staying warm at around 32 degrees, it's an energising way to start the day — and keeps you toasty warm in winter.
40 Wharf Street, Kangaroo Point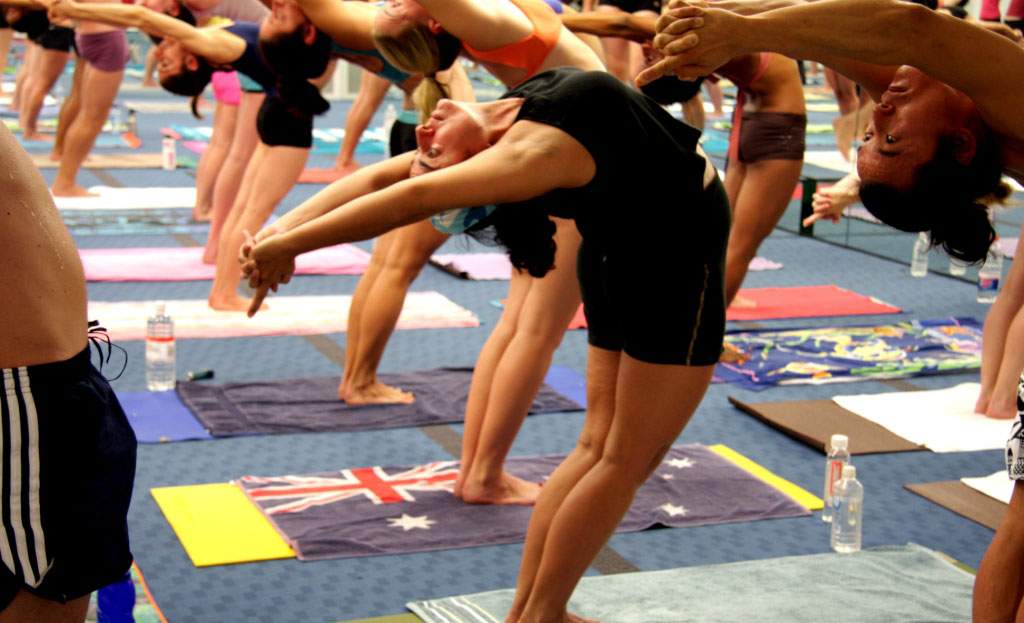 Twenty-six postures, 90 minutes, 40 degrees. Yes, you read correctly, 40 degrees. Unlike 'hot yoga', Bikram is not a fast flowing sequence and instead focuses on holding postures for longer and concentrating on breathing into each deep stretch — so the body works at a different intensity. The owners and instructors at Bikram Yoga North Brisbane are committed to delivering a challenging full-body workout to all who attend and promote the practice of willpower, focus and determination.
1131 Sandgate Rd, Nundah
SOMETHING A BIT DIFFERENT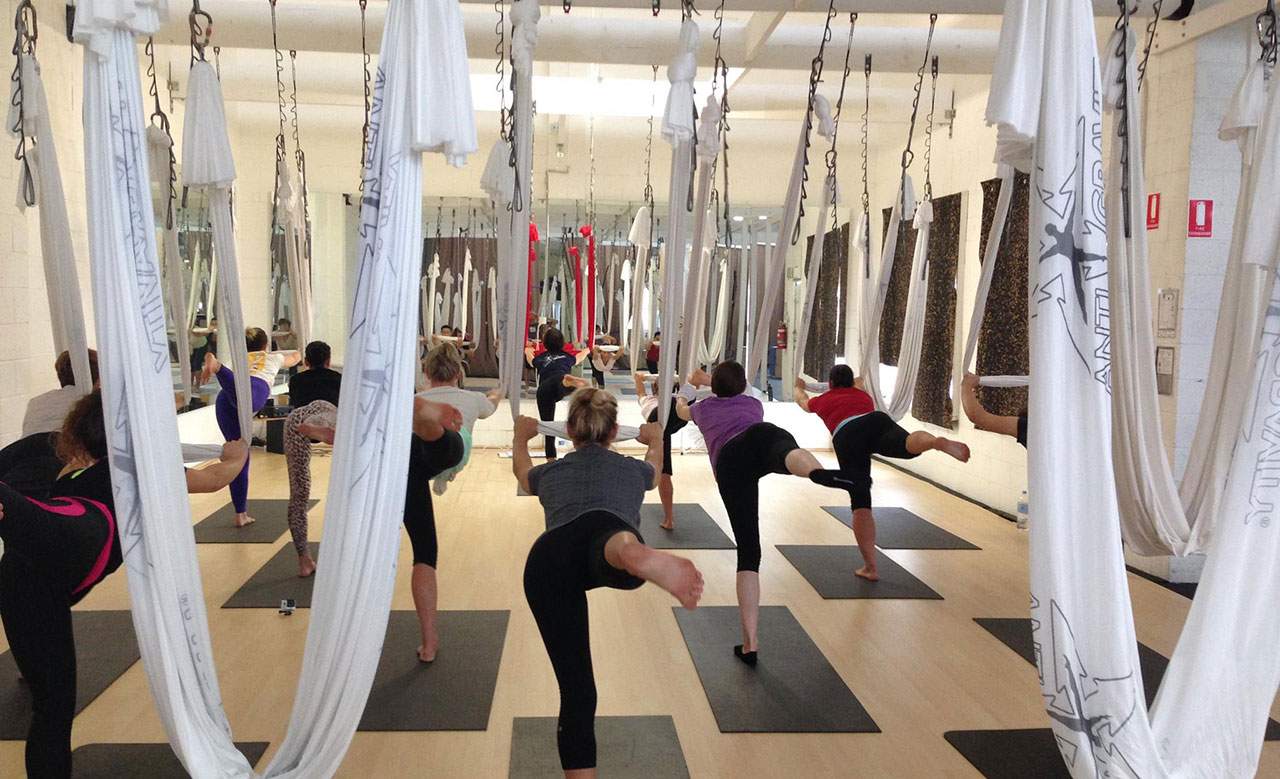 Looking for something entirely different altogether? Flight Skool's Antigravity Yoga in West End can cater for just that. Mixing flowing yoga movements with circus-style hammock swing stunts, each class is energising, challenging and a whole lot of fun. The best part? Each class ends with a few minutes of meditation where the lights are dimmed and you find yourself completely cocooned inside your hammock.
12 Bailey Street, West End
Published on March 13, 2015 by Mimi Hyll