The Town with No Street Names: Why You Should Take a Trip to Lightning Ridge, NSW
Join a dinosaur dig, fossick for opals or take a selfie with an 18-metre-tall emu made from car bonnets in this fascinating outback town.
in partnership with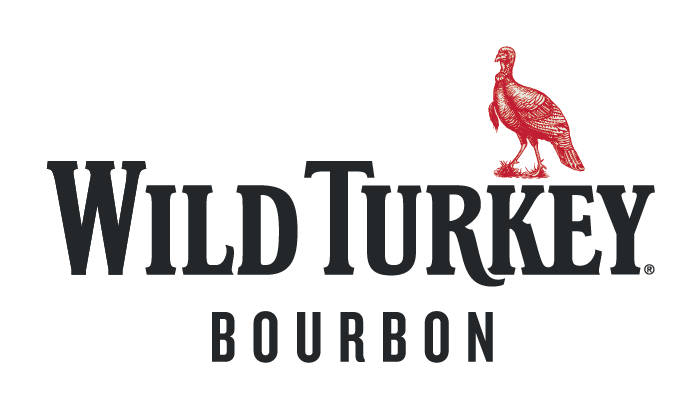 Outback adventures don't come much more unusual than a visit to Lightning Ridge. Situated close to the Queensland border in the northwestern NSW hinterland, this rural locale is renowned for its unique black opal mines that attracted fortune-seekers from far and wide in the early 20th century.
As well as exploring dinosaur fossil dig sites, ancient bore baths and quirky museums, you'll come away with many stories to tell after a visit to Lightning Ridge. In partnership with Wild Turkey, we've handpicked everything you need to explore during your visit to this slightly weird and very wonderful place.

FOSSICK FOR OPALS
The history of opal mining in Lightning Ridge dates back to the 1880s, when miners discovered valuable gemstones hidden beneath the earth's surface. You can get a thorough education on these mineral-like creations at The Big Opal – the first opal mine licensed to open to the public.
While there are stunning handcrafted pieces to admire in the gallery, taking a tour underground provides a more immersive perspective. With this place operating as a working mine for much of the year, wandering the sandstone tunnels offers a glimpse into this century-old treasure trove. You can even try your hand at fossicking while you're there, too.

DIG FOR DINOSAUR FOSSILS
If digging for bling isn't your thing, how about searching for dinosaur fossils? At the Australian Opal Centre, visitors are welcome to register for Lightning Ridge Fossil Digs, which gives you the chance to discover opalised fossils buried for over 100 million years.
With the next dig scheduled for August 2022, you can sign up for six days of adventure alongside some of Australia's leading palaeontologists and researchers. Previous excavations here have resulted in several world-first discoveries, so your trip might just make history.

DISCOVER THE WORLD OF CACTI
Lightning Ridge's arid outback climate makes it the perfect spot for Bevan's Cactus Nursery, one of the largest of its kind in the southern hemisphere. Founded in 1966, the nursery is home to approximately 2500 cacti varieties of all shapes and sizes, with the oldest plant nearly 150 years old. Head along to view the incredible species on display — just watch where you put your hands.
Bevan's Cactus Nursery is also home to a supremely rare collection of opals, including speckled black, crystal and white gems that are bound to catch your attention.


RELAX IN AN OUTDOOR BATH
Lightning Ridge's surrounding landscape is undoubtedly dry, but you won't notice when you slide into the Artesian Bore Baths. Situated on the outskirts of town, these openair and naturally heated thermal pools provide the ideal spot to rest and recuperate after a long day in the sweltering sun.
The Great Artesian Basin — Australia's largest freshwater resource — heats these rejuvenating watering holes from deep underground, helping them maintain a temperature of 40 to 50 degrees. Free to access and open 22 hours a day, this therapeutic experience is a far cry from your average inner-city wellness spa.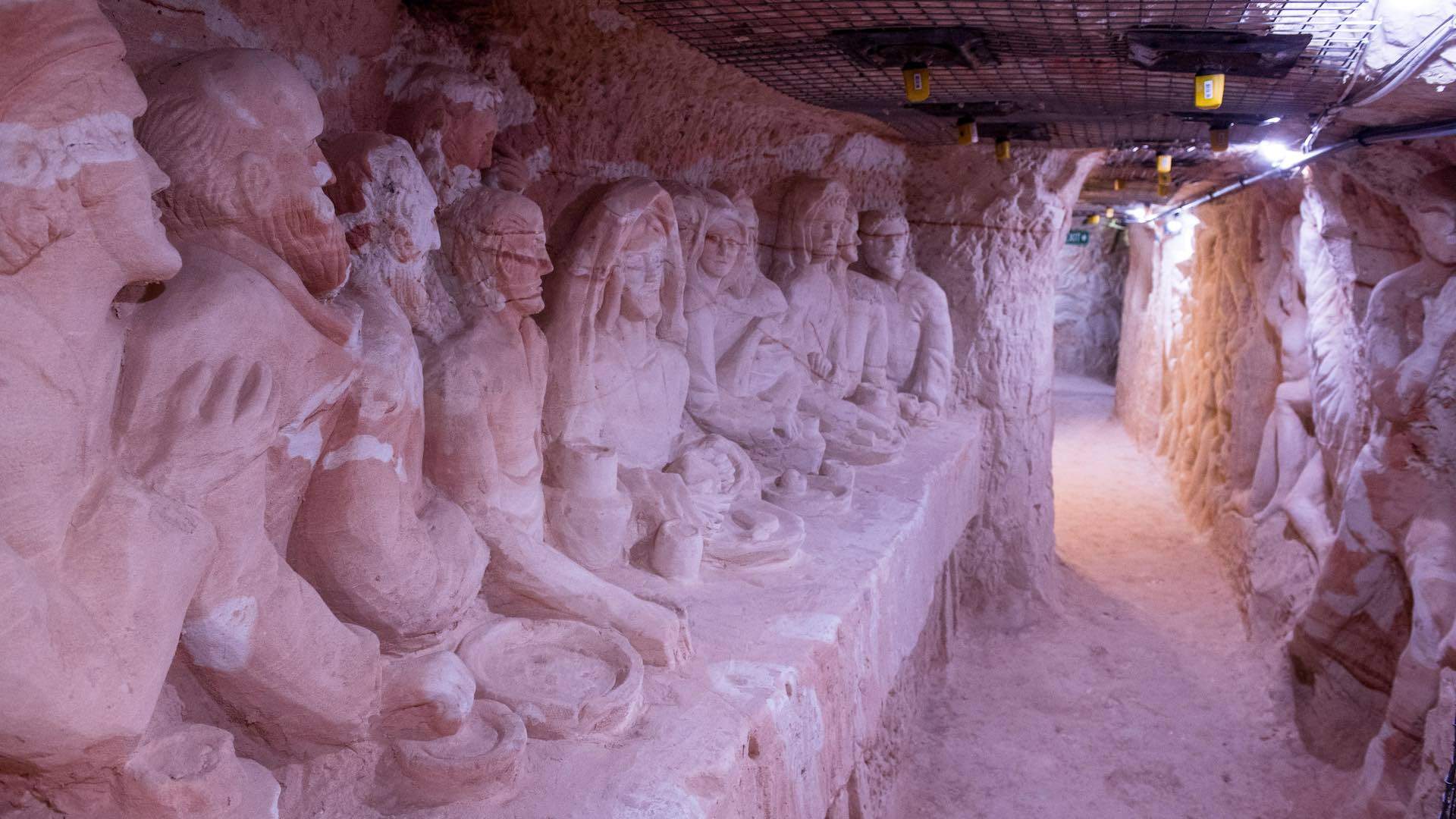 VISIT AN UNDERGROUND ART GALLERY
It seems like much of what makes Lightning Ridge special takes place underground. Chambers of the Black Hand is another unique landmark, a sprawling opal cave featuring tableaux hand-carved into the sandstone walls. Produced by artist and opal miner Ron Canlin, this incredible artistic endeavour was started in 1996.
Today, the subterranean lair is adorned with figures carved into the mine walls with a small pick-axe and a butter knife. You can explore themed sections dedicated to native animals, dinosaurs and pop culture references like Lord of the Rings. There's also an underground shop where you can purchase opals directly from the source.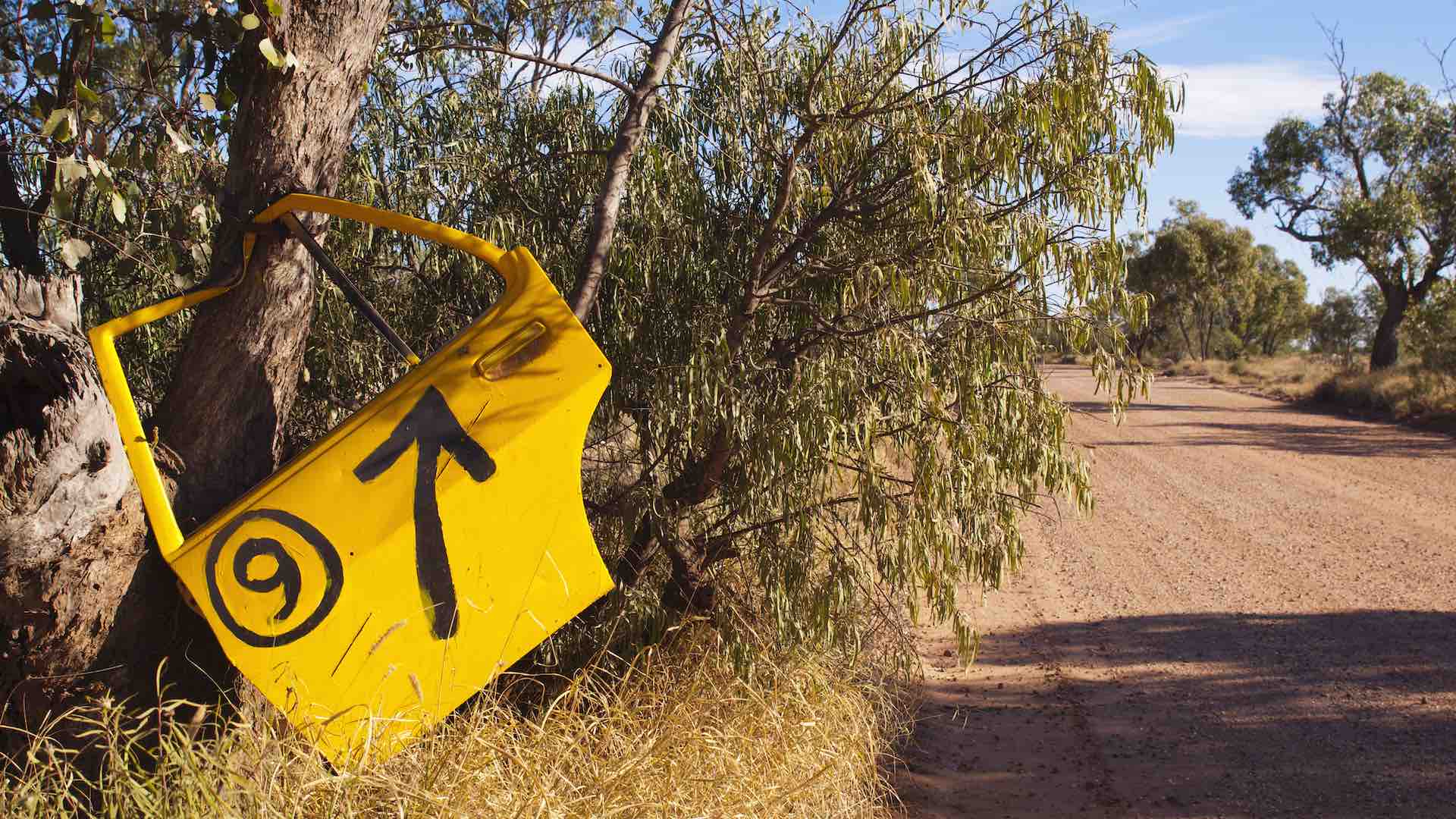 COMPLETE THE CAR DOOR TOURS
The outer reaches of Lightning Ridge are home to a collection of fascinating landmarks and landscapes, with the self-guided Car Door Tours ensuring you journey to the very best. Just follow the green, blue, red and yellow wreckage lining the roads that leave town in all directions.
You'll reach the Opal Mine Adventure on the Blue Car Door Tour, while the Red Car Door Tour swings by Ridge Castle – an offbeat mining camp with panoramic countryside views. These trips range from 10 to 45 minutes of drive time, making them perfect for a quick cruise. Even if you don't take yourself on a tour, you'll become familiar with the car doors pretty quickly — they function as de facto street signs in Lightning Ridge.

EXPLORE LIGHTNING RIDGE'S QUIRKY MUSEUMS, GALLERIES AND MONUMENTS
Lightning Ridge might be best known for its enduring opal mining history, but the community's collection of bizarre museums is definitely a close second. Bottle House Museum is one such structure, constructed from 5800 bottles and featuring a wide variety of curiosities for sale inside.
A short drive away, the Astronomers Monument is another kooky landmark dedicated to scientists like Copernicus, while the colourful Beer Can House does what it says on the proverbial tinnie. If you love off-the-wall antiques and unusual souvenirs, don't miss the Kangaroo Hill Complex.
Perhaps the most emblematic of the town's unusual art spaces is Amigo's Castle. This 15-metre-tall structure, based on Italian ruins, was hand-built with ironstone boulders in the 1980s, and is home to a small gallery, underground cellars, a corner turret and no roof, while the grounds surrounding the castle contain all sorts of tongue-in-cheek oddities.
If you're unable to resist the charms of Lightning Ridge and need to take a piece home with you, head to the more traditional — but no less colourful — John Murray Art Gallery, the exclusive home for works by the celebrated eponymous artist. Murray's works showcase the beauty and the character of the Australian outback with wit and whimsy. Stop into the gallery to see Murray's photorealistic works up close, and exit via the gift shop where you can pick up original paintings, prints, cards and souvenirs.
Murray is also the creative mind behind Lightning Ridge's newest mascot, Stanley the Emu. Unveiled in 2013, Stanley is an 18-metre-tall steel emu made primarily from VW Beetle bonnets and doors, and is an unmissable sight that greets visitors just 10 kilometres out of town.

Find out more about Wild Turkey's Discovery Series at the website.
Top image: Craig Gibson (Flickr)
Introducing Concrete Playground Trips
Book unique getaways and adventures dreamed up by our editors