TRAVEL & LEISURE
Five Epic Australian Treehouses You Can Spend the Night In
You couldn't have dreamed these up as a kid.
As a kid, your checklist for treehouse essentials would have likely included a tin can telephone and a retractable ladder to keep out those awful adults. And while you may have thought that as you matured your treehouse ambitions would diminish, the opposite is true. While once you would have been content with a setup that rivalled that of Bart Simpson or the Stand by Me crew, as an adult you expect to be perched among the treetops with all the creature comforts of a high-end hotel. Lucky for us, there are adults in Australia who have let their imaginations run wild, and they've put their own dream treehouses up for rent.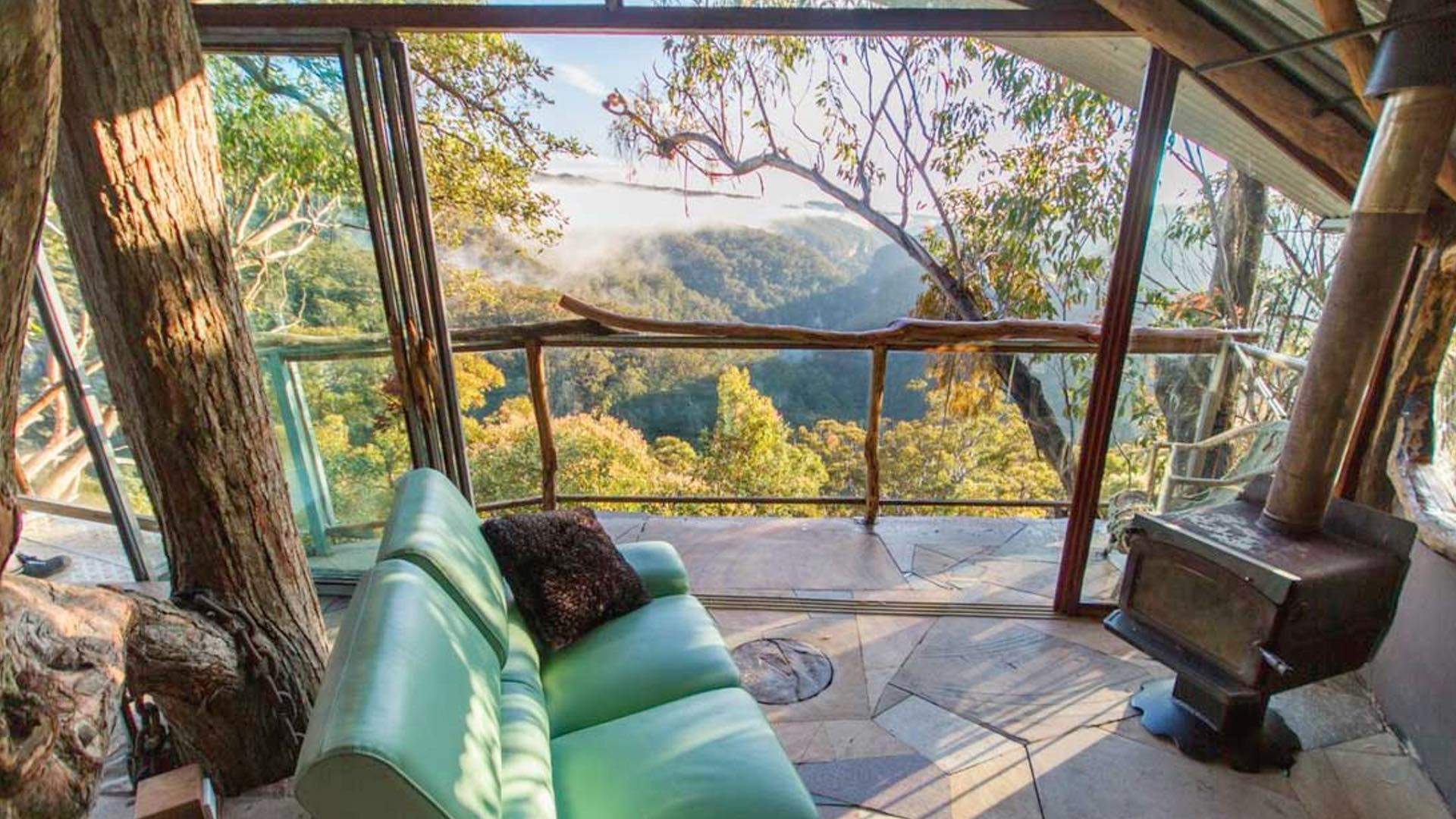 When your treehouse rivals that dreamt up by Walt Disney, arguably the forefather of imagination, you know you've got a winner. More specifically, winner of Airbnb's best place to stay on the planet in 2016. Perched above the treetops overlooking 600 acres of world heritage Blue Mountains bushland, Love Cabins' Secret Treehouse is one of the only places where nature is better enjoyed from indoors. Floor to ceiling windows allow for uninterrupted views of the rainforest from the comfort of your bed, when curled up in front of the fire or while enjoying a wine on the balcony. Not just there for show, the branches intersecting the room have a real structural role to play, making this the truest incarnation of a treehouse since the handy work of the Swiss Family Robinson themselves. It's seasonally sound too, as one of our go-to cabins for winter.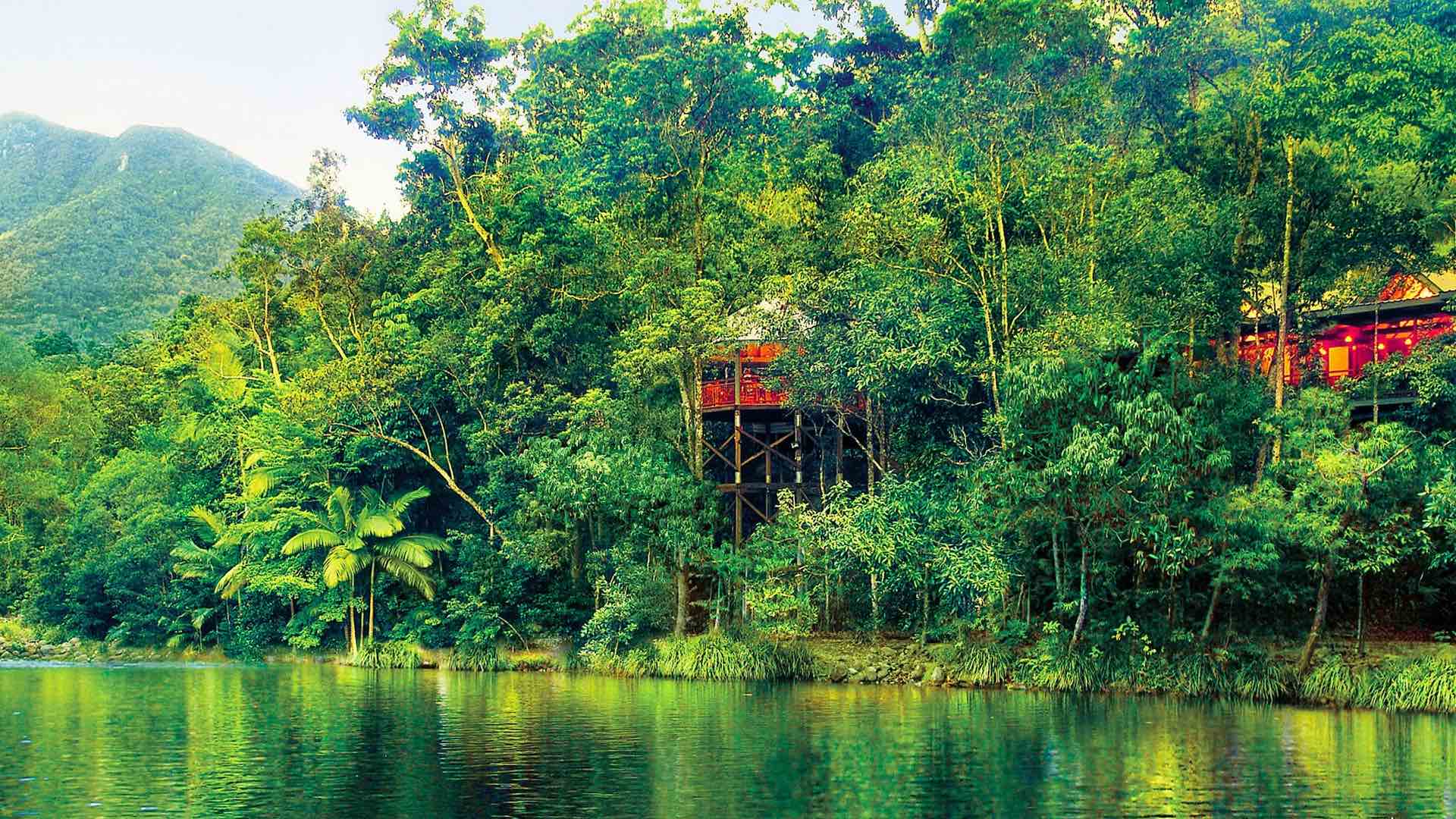 Giving the actual rainforest a run for its money, Silky Oaks Lodge is about as lush as it gets — with a price tag to match. Built on the banks of the Mossman River in the Daintree National Park, the rooms at Silky Oaks are the epitome of jungle luxury. All rooms are surrounded by rainforest, but the cream of the crop are the Billabong Suites which look out across the river. Spoilt for choice, if you stay in the Billabong Suite you can enjoy river views from either a hammock or a day bed. And if peace and tranquility does grow tiresome, you can always move to the marble ensuite to soak in a spa bath or rinse off in the rain shower. With rosewood and silky oak timber featuring predominantly throughout the rooms, the beauty of the Daintree extends from the outside in.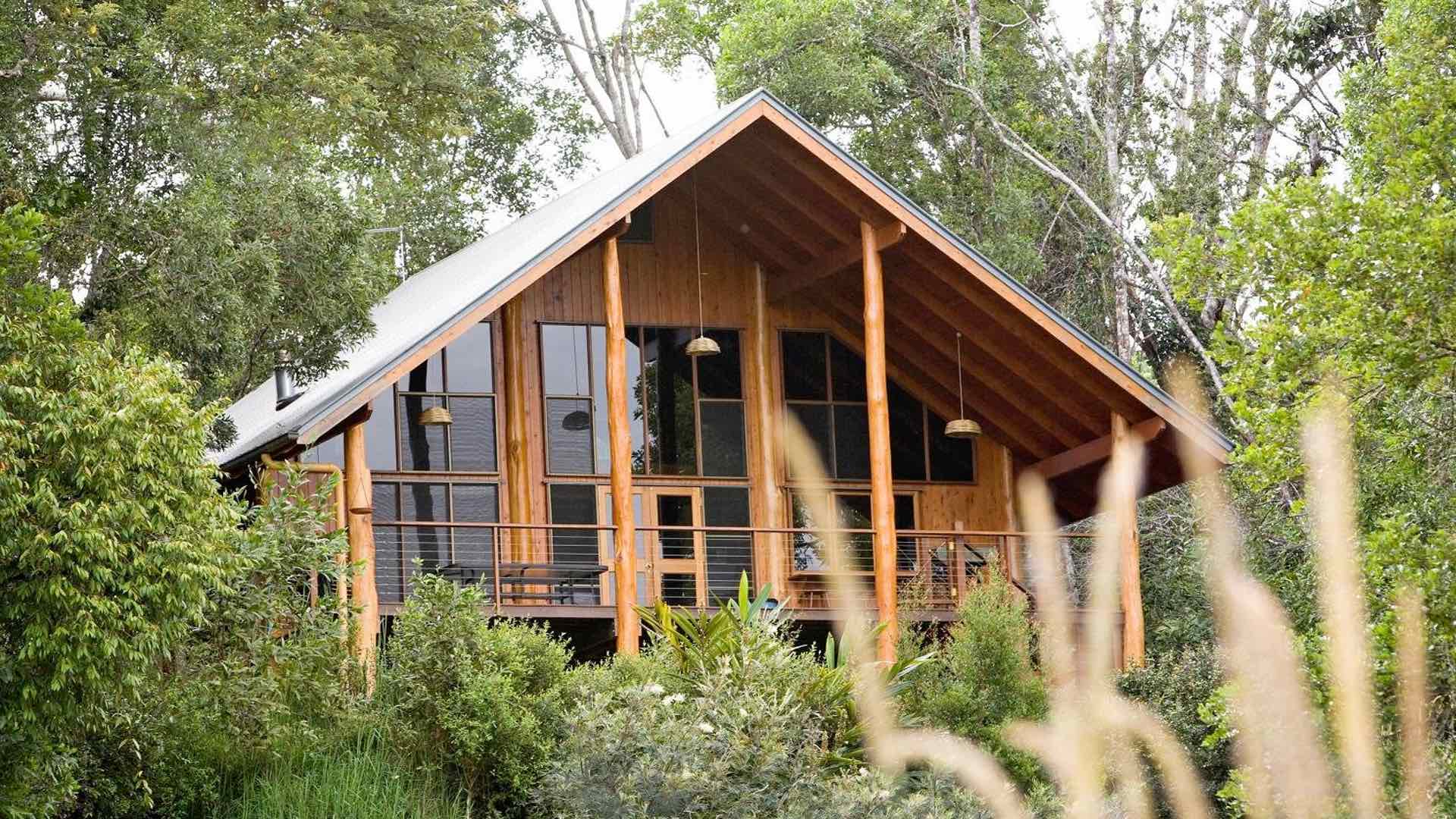 On the banks of the Ithaca River in tropical North Queensland you'll find five treehouses that come close to blending into the rainforest canopy. Surrounded by lush rainforest you'll feel completely secluded. That is, until the therapist arrives to give you a private in-house bamboo massage, foot therapy or facial. And if there's such a thing as your average treehouse, this is larger than most, boasting two bedrooms, a full kitchen, spa bath, balcony, barbecue and hammock. This is the kind of place you would visit with friends only to sit in silence staring out over the treetops.
While not the true definition of a treehouse, the fact that you're high up enough for a giraffe to tuck their head over your balcony for a feed makes this worthy of a mention. And when Humbekhali, the resident giraffe at Jamala Wildlife Lodge has had his fill, you can kick back on the balcony and watch him galavant around his enclosure, wine in hand. If hand-feeding a giraffe wasn't special enough, the generally African-inspired accommodation will have you feeling like you're on a high-end safari. The kind where you have a bathtub, TV and a king-size four-poster bed. And here's a sentence you've likely never heard before, "Please join us in the cave for some pre-dinner drinks with our exotic residents".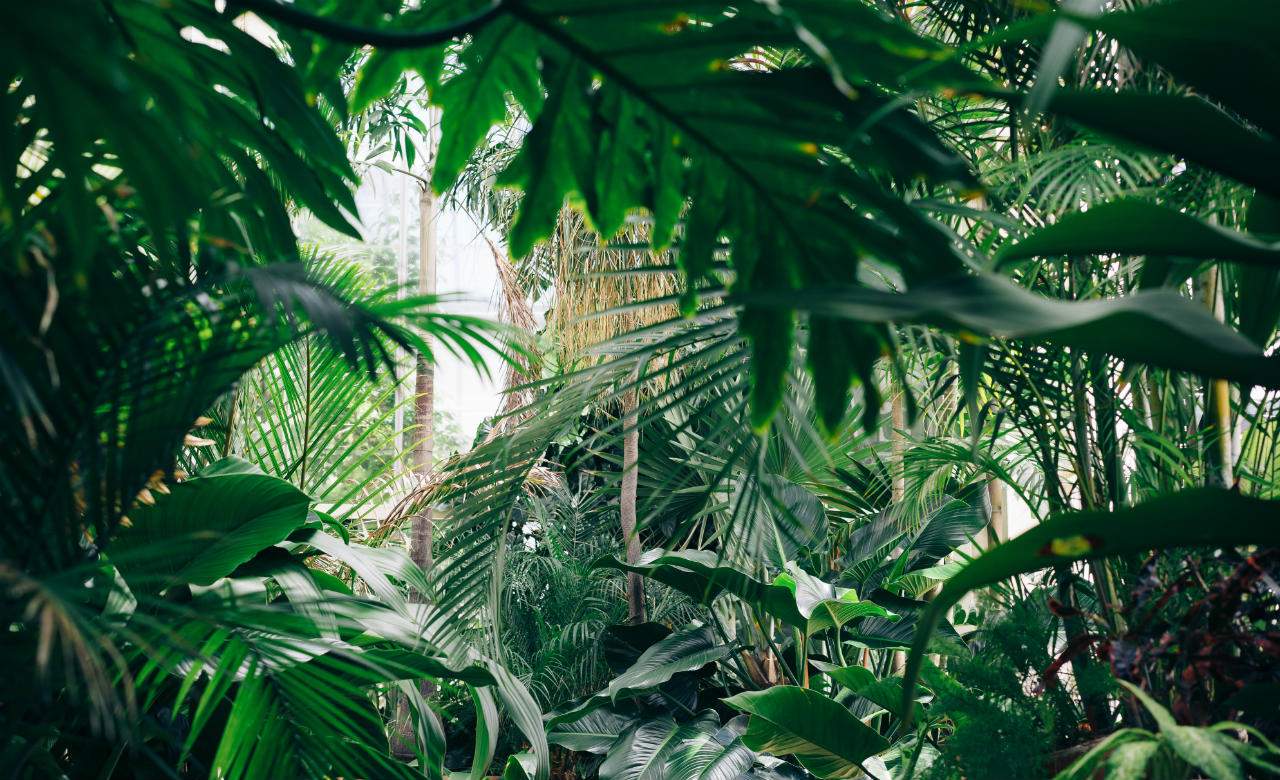 Deep inside the world's oldest rainforest you'll find the Daintree Jungle House. Built three metres up in the rainforest canopy, you stay here because you have a sense of adventure and want to feel like you're cut off from the rest of the world — even though in reality there's a boat that leaves twice daily for a snorkel tour of the Great Barrier Reef at the end of the street. Facilities are basic so you'll be using a compost toilet and a hot outdoor shower, but it's not the creature comforts you came for. The two-storey open design houses a bed, hammocks, a breakfast bar and basic kitchen facilities, but on the other side of those walls is an acre of rainforest to explore. There's a freshwater creek right next to the Jungle House that you can swim in and an abundance of wildlife to keep you company. This is a taste of true(ish) jungle life.

NOTABLE AIRBNB OPTIONS
This one in Main Arm, NSW.
This one in Musk, Victoria.
Published on December 21, 2016 by Alexandra Middleton