You could sit about, piling on jumpers, moaning and crying into your hot chocolate. Or you could calmly and quietly pack your bubble bath and your pyjamas, and drive to an irresistibly cosy winter cabin to soak in a spa and drink your favourite craft brew by an open fireplace.
Ultimately, the choice is yours. But just in case you're thinking of taking our advice, here are five getaways that stand out against the competition. We've got a wilderness treehouse with floor-to-ceiling windows, an artist studio, a 19th-century settlers cottage, a hideout on pristine private river frontage and a Mongolian yurt. Is that the sound of you collecting your things?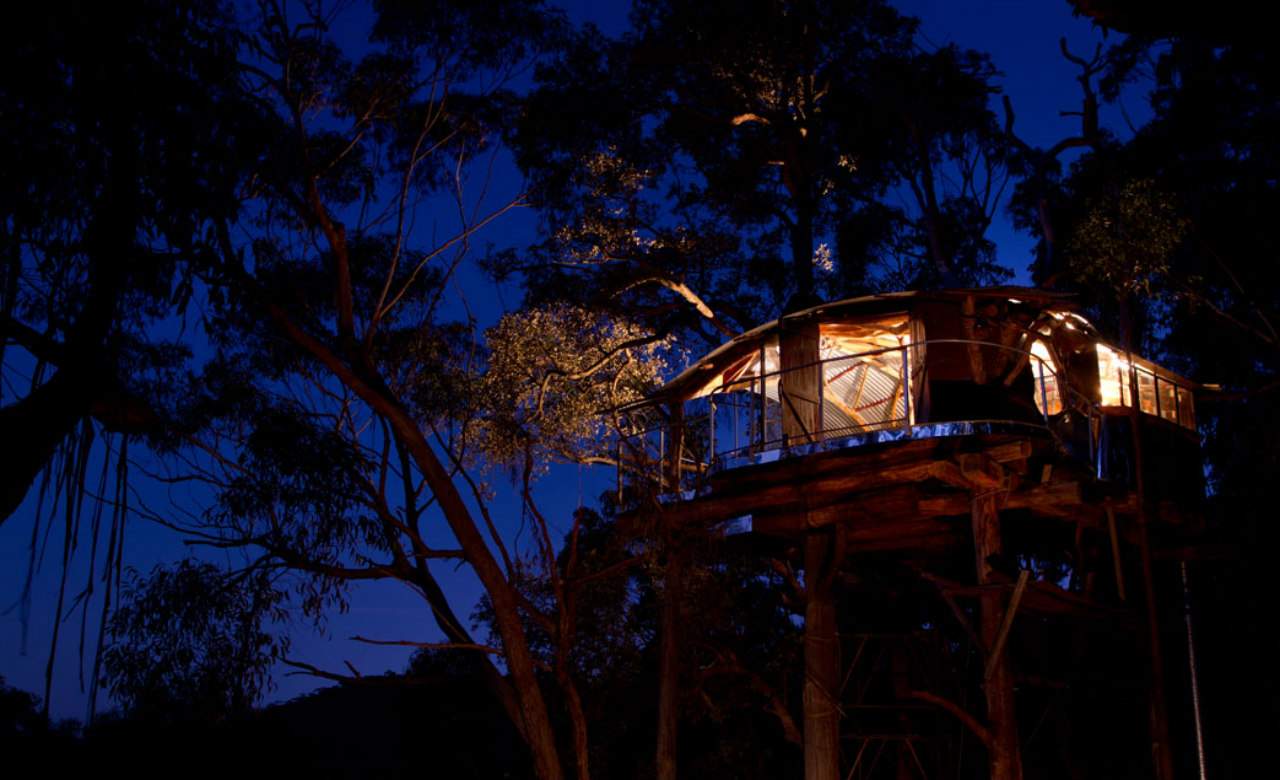 It might be winter, but that doesn't mean you have to shut yourself off from the outside world. The Wollemi Wilderness Treehouse for grown-ups is built high up in the canopy, in a secret spot, overlooking a tract of remote rainforest and the spectacular sandstone cliffs of Bowen's Gorge. Floor-to-ceiling windows surround you — literally — with panoramic views. To keep you toasty, there's a fireplace and a spa. In-cabin massages, reflexology, salt scrubs and mud wraps can be organised upon request. If you're more troglodyte than tree-dweller, the folks behind the treehouse also have an Enchanted Cave, as well as a Love Tee Pee, Dream Cabin, Love Cabin and more.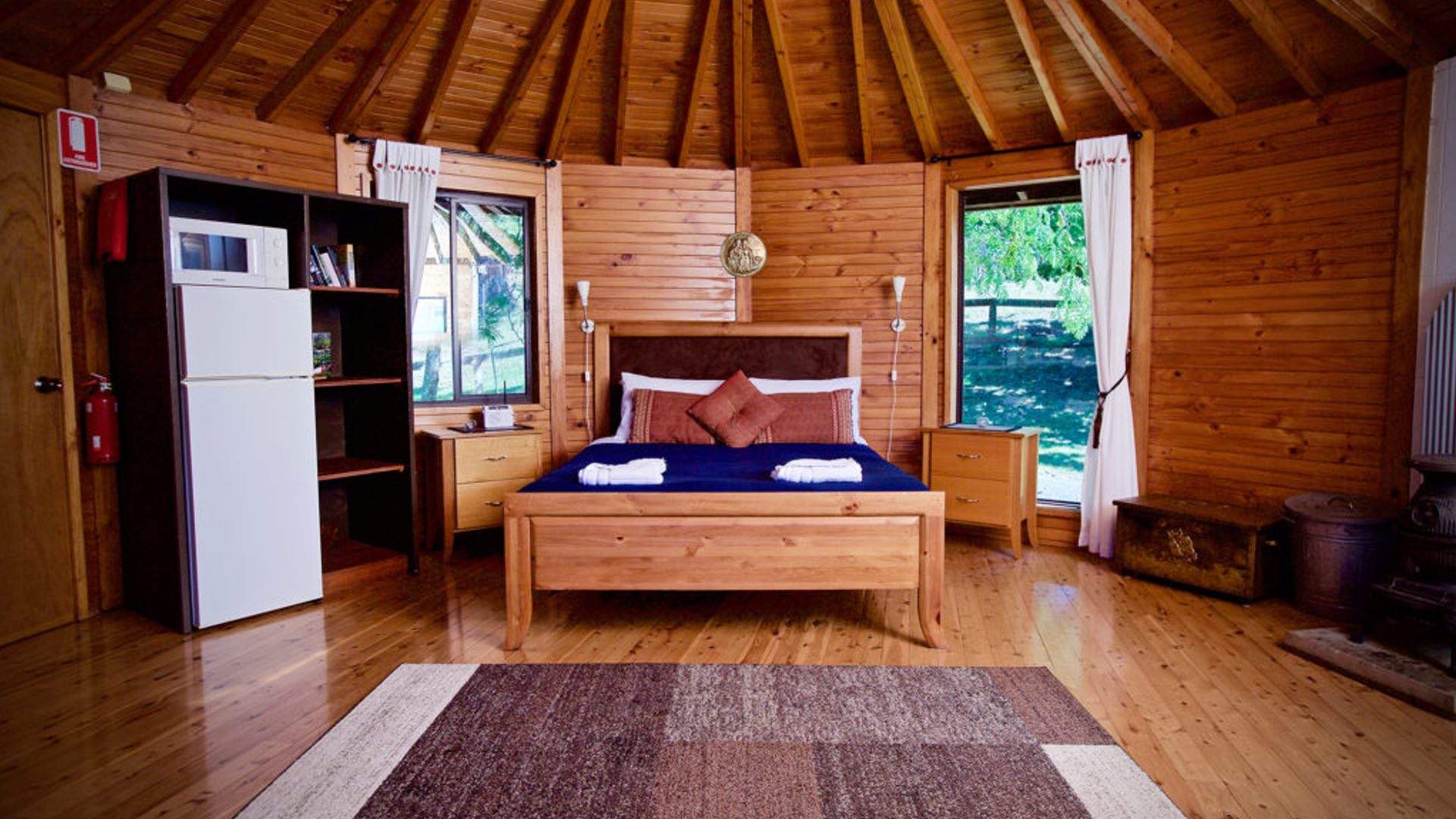 Mongolians know a thing or two about surviving harsh weather. Hence, the ingenious invention of the yurt. But the good news is you don't have to travel to the back of Ulan Bator to test out their brilliance. The Cedars, a 1,200-acre private wildlife sanctuary in Kangaroo Valley has one onsite, complete with wooden panelling, woodfire pot belly stove, rural views and a super-private location. Three other cottages are also on the property: The Dairy, Misty Glen and the solar-powered Sunnybank.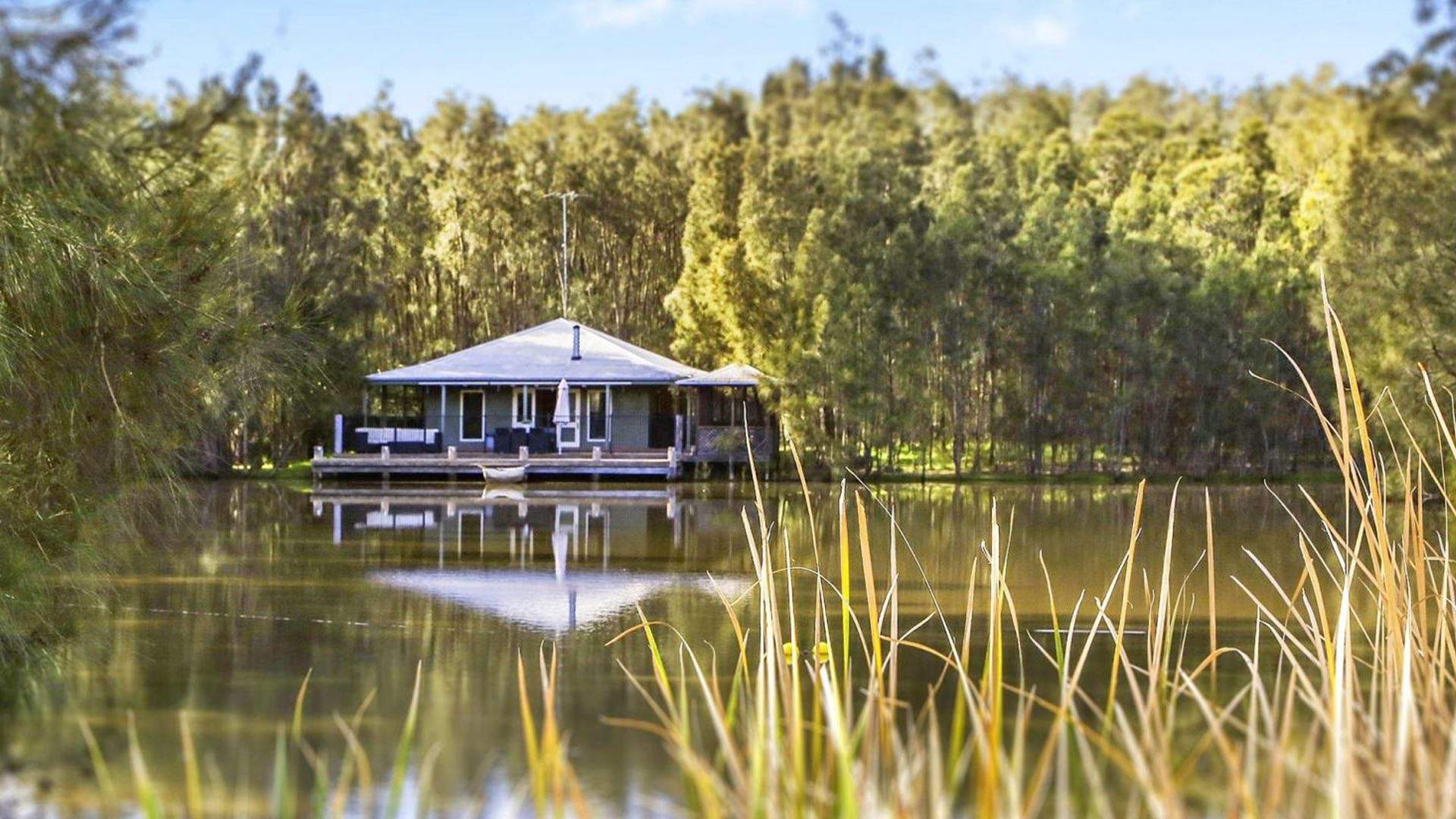 Set on 25 acres, Billabong Moon Cabins bring unique Australian character and a splash of creativity to your hibernation season. Each comes with its own spa and wood fire. Get cosy in the bohemian Artist Studio, with its enormous, four-poster teak bed and hand-carved timber furniture. An easel and drawing supplies are provided, so you can spend all weekend working on your masterpiece. Or, if you want to get out and about, there are wines to be tasted. Other options include the two-bedroom, two-bathroom Billabong Cottage, overlooking its own private lake; Casuarina Cottage, featuring an al fresco hot tub for winter star-gazing; Sunset Ridge Cottage, where even the toilet affords rural views; and Treetops Cottage, 10 metres above the ground.

SETTLERS HUT, BERRIMA, SOUTHERN HIGHLANDS
Spend winter the old-fashioned way at the Settlers Hut, Berrima. This bona fide 1840s colonial cottage was built in Wheeo (20 kilometres southwest of Crookwell), where it housed an Irish pioneer by the name of Michael Frost, his wife and ten children, but was dismantled and moved to Berrima in the 1990s. The interior has kept a genuine 19th-century feel, with its rough-hewn walls, spacious Victorian four-poster bed, open fireplace and beautiful claw bath. Spend your time kicking back by the fire in easy chairs, with a decent craft beer in hand (James Squire Jack of Spades Porter, anyone?). Or venture down to the banks of the Wingecarribee River, just a few metres away, for a spot of platypus-watching.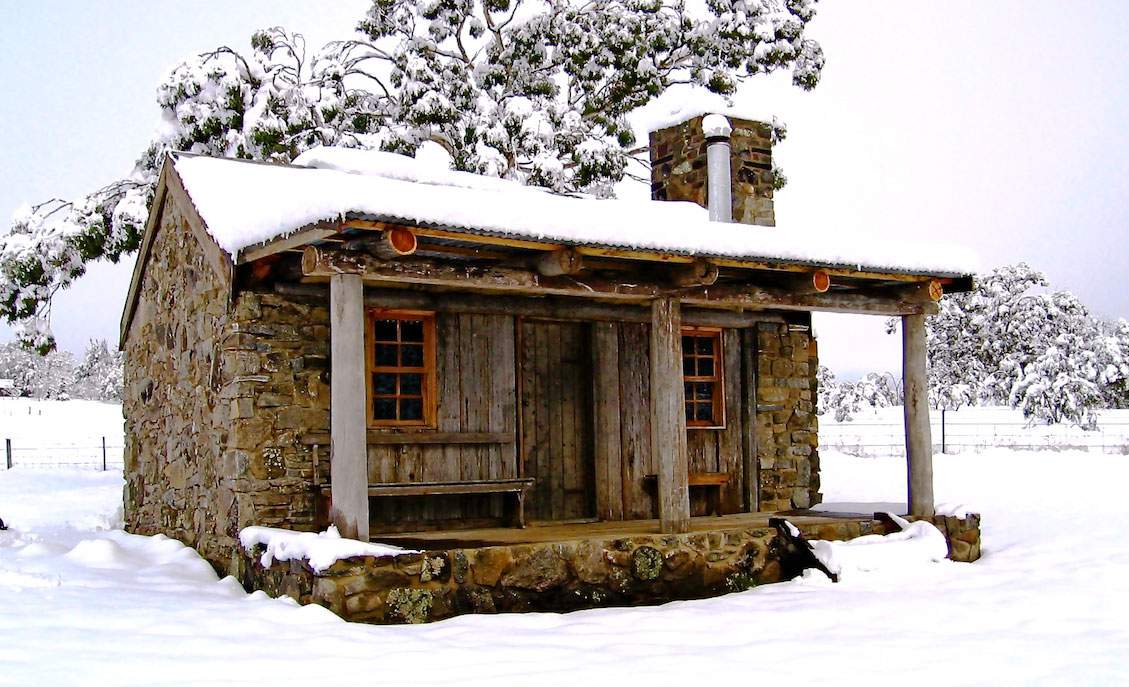 MOONBAH HUT, NEAR JINDABYNE, SNOWY MOUNTAINS
This requires some extra driving, but the rewards are stunning. Moonbah Hut is located on private frontage on the Moonbah River, the Snowy Mountains' cleanest, most unspoilt home for trout. Give your fishing muscle a flex from your front doorstep, while keeping an eye out for wildlife, from wombats to deer to brumbies. Or bunker down inside, with a huge, stone open fireplace for company. Previous guests have taken the experience next level and invited personal chefs along for an evening. Master chef Miguel Maestre is among those to have done the honours.
Published on July 09, 2015 by Jasmine Crittenden