DESIGN & STYLE
First-Ever Space Hotel Set to Open in 2016
Space tourism set to become a reality in the next few years.
First-Ever Space Hotel Set to Open in 2016
Space tourism set to become a reality in the next few years.
---
If you are thinking about planning a really big trip in the next couple of years, the sky may no longer be your limit. Space tourism has long been touted as the new frontier for the seriously adventurous traveller, and it looks like it may become more commonplace in the not-so-distant future.
Orbital Technologies, Sierra Nevada Corporation and NASA have collaborated to develop the Dreamchaser Vehicle, a multi-purpose commercial space craft which will primarily be dedicated to scientific research and tourism. The Dreamchaser, which will also act as an emergency station for passing space craft, will include a space hotel with four hotel cabins to accommodate seven guests. And while guests will not be able to expect all the conveniences of home (internet access may prove a bit tricky), they will have access to zippered sleeping bags, waterless flushing loos, shower facitlities and gourmet meals —a little more luxury than your average astronaut is afforded. And, no doubt, the views from the hotel portholes will be entirely out of this world.
Five nights in the space hotel will set you back about $165,000, and the transfer to and from your hotel another $826,000 - a pretty penny for an experience that gives a whole new meaning to sleeping under the stars.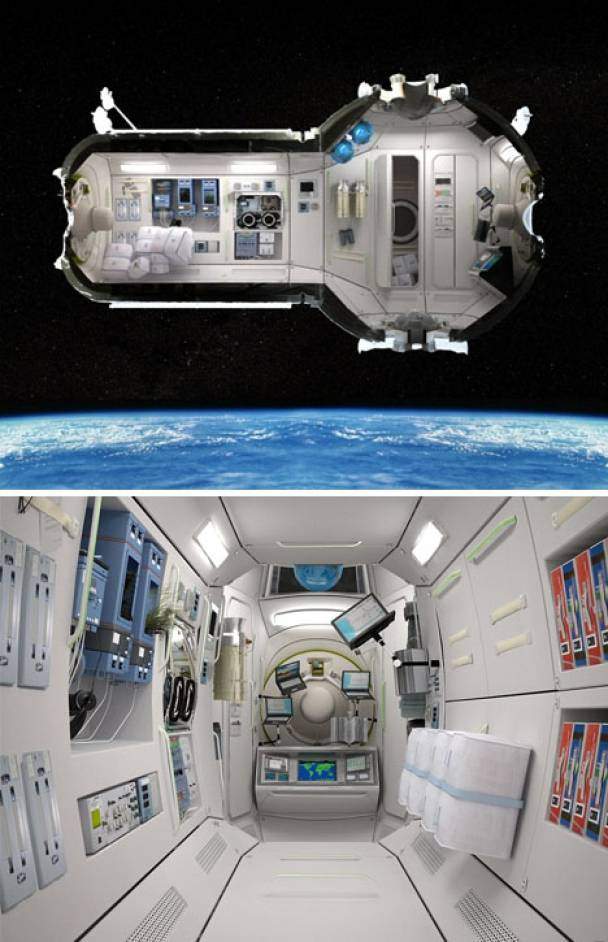 Published on September 12, 2011 by Gemma O'Donoghue