TRAVEL & LEISURE
Ten Great Australian Houseboats for a Cruisy Summer Holiday
Explore the rivers less travelled (and take your accommodation with you).
Houseboats are the aquatic equivalent of packing up a camper and taking yourself where the road leads. Rather than traversing the neverending highways that cut across our broad country, why not try cruising the rivers and waterways that trail like veins through some of the remarkable landscapes Australia has to offer? From fishing on the Ord River to skippering your own sailboat in the Whitsundays, sleeping on a boat opens up a whole new world of adventure holiday. For a cruisy vacation you haven't thought of yet, here are our top ten picks of houseboats around the land, and a couple that aren't technically houseboats, but provide an unmatchable experience on the water nonetheless.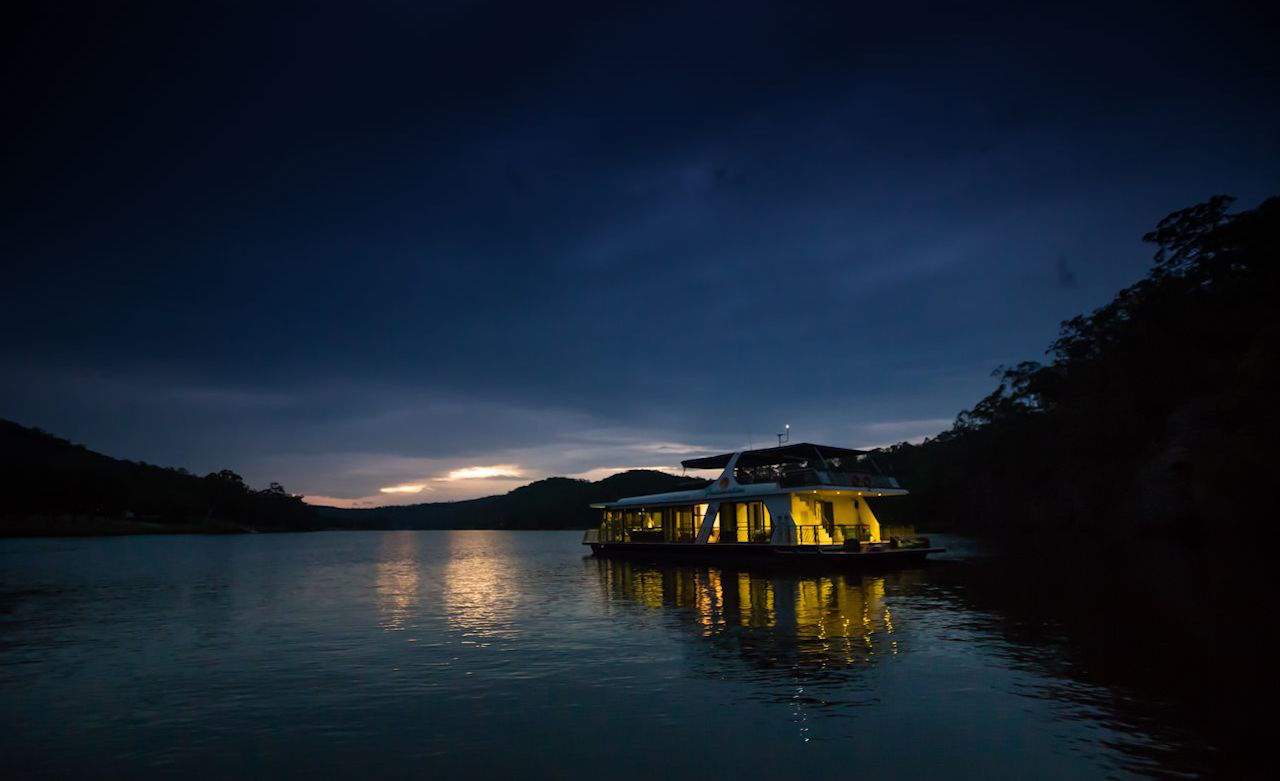 FIVE STAR SPA, WISEMAN'S FERRY, NSW
Able Houseboats on the Hawkesbury River has a berth for 12 people, and as the name suggests, has a nice spa for soaking while boating. Wiseman's Ferry only takes an hour or so to reach by car from Sydney, so the boat is perfect for a cheeky weekend on the river. A weekend for 12 people on the stunning Hawkesbury River starts at $4820, which is starting to verge on the exxy side, but can you really put a price on happiness? Particularly happiness induced by houseboat?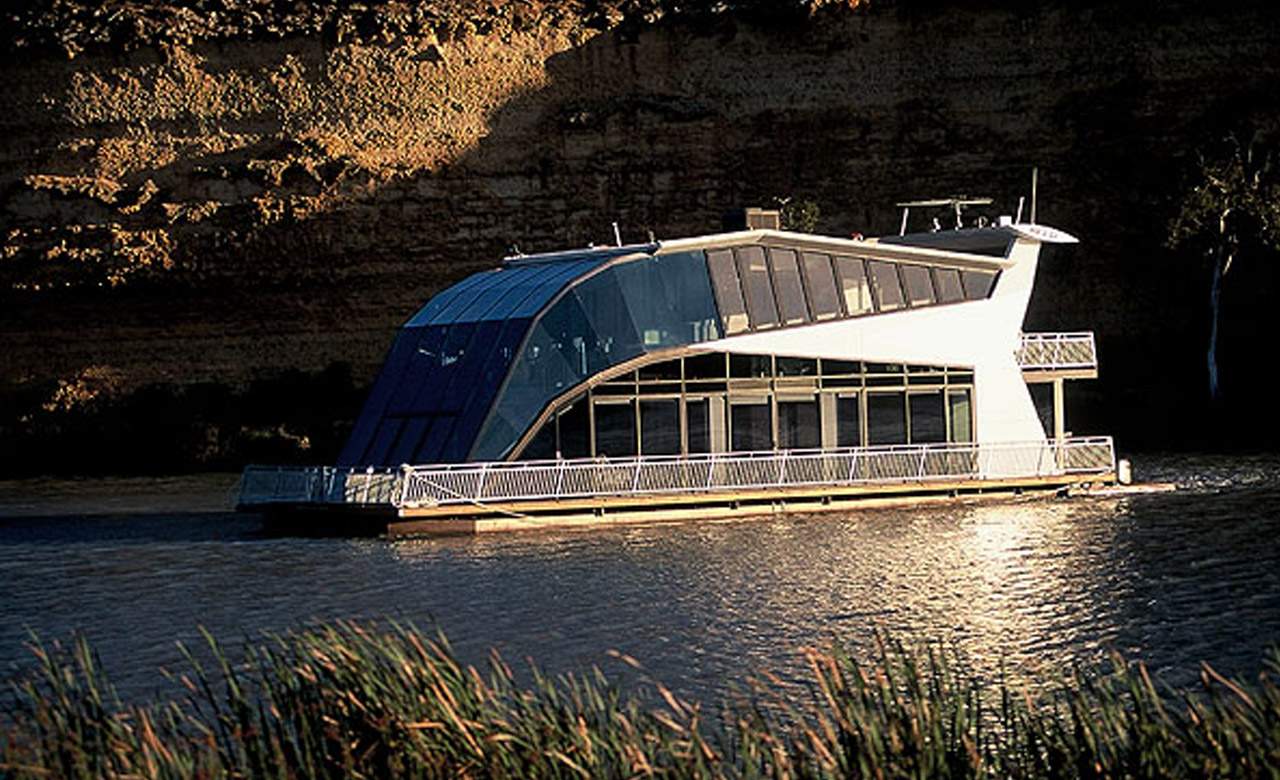 THE RIVERDREAM BOATEL, RENMARK, SA
So, there's a luxury houseboat, then there's an insanely luxurious houseboat. Then there's the Riverdream. Boasting five king-sized bedrooms, a spiral staircase that leads you to the control room, a tinted ceiling, central heating, barbecue and everything short of its own helipad, this is the houseboat that Elton John would probably hire if he had any interest in houseboats. Operating along the Murray River, this boat shows off some of the most picturesque landscape that South Australia has to offer, all in the comfort of a floating five star resort. Prices start at $180 per night, per person.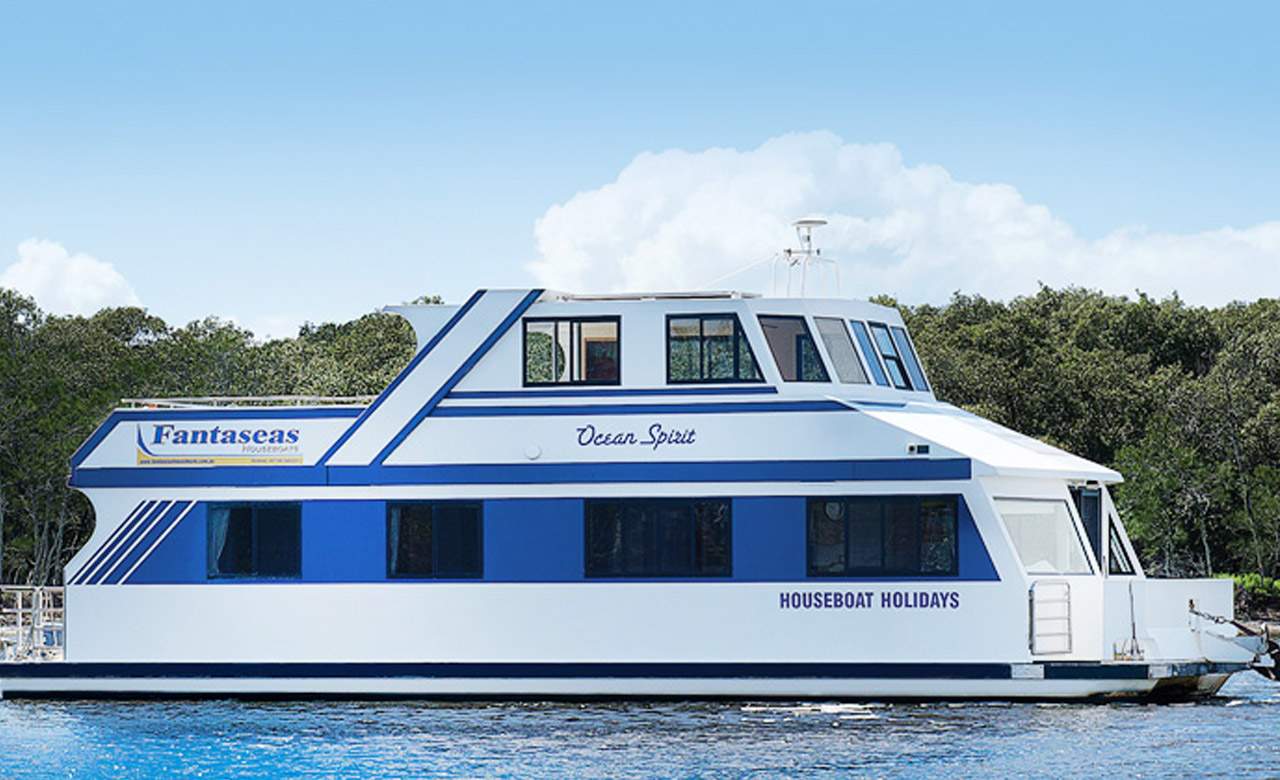 OCEAN SPIRIT, HOPE HARBOUR, QLD
It's a general rule with boat-bound holidays that the stronger the pun, the better the boat. So Ocean Spirit (from Fantaseas) has to be one of the best boats out there. Ocean Spirit is moored at Hope Harbour, just north of Surfer's Paradise. It has four bedrooms, all lined with leather and panelled with polished wood, plus a barbecue on deck and what's that? A spa? Yep, there's one of those, too. Midweek prices in the normal season start at $3200 for four nights, and the boat can sleep you and 11 friends.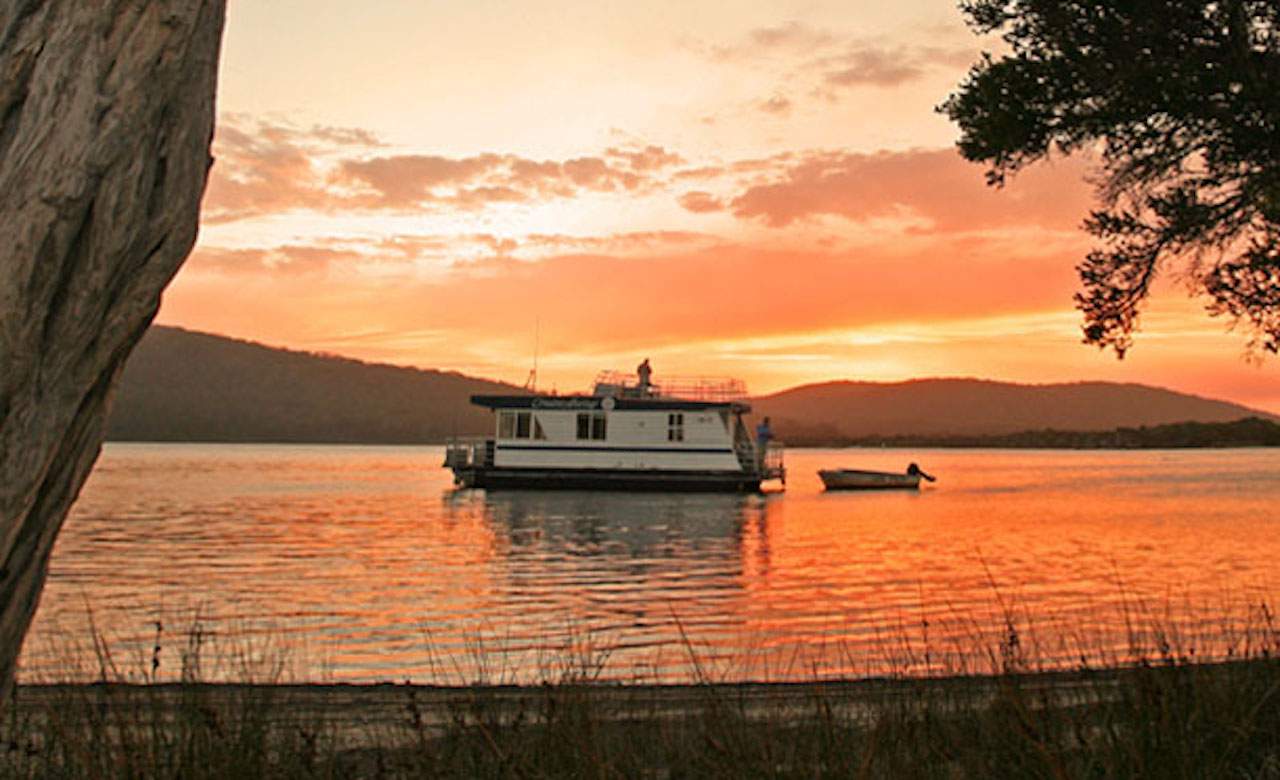 CRUISE AWAY, WALPOLE-NORNALUP, WA
A houseboat getaway doesn't mean you have to take a whole squad of mates. Instead, tear it up peacefully on the waterways with a romantic getaway for two. Cruise Away, a four-berth houseboat moored in the Walpole-Nornalup National Park on the southern tip of Western Australia, provides ample opportunity for exactly that. Cruise through the park, set off up the rivulets on the dinghy provided, try your hand at fishing for dinner, or simply sit on the deck and soak up the natural beauty of this less-explored landscape. Three nights in the peak season starts at $1225.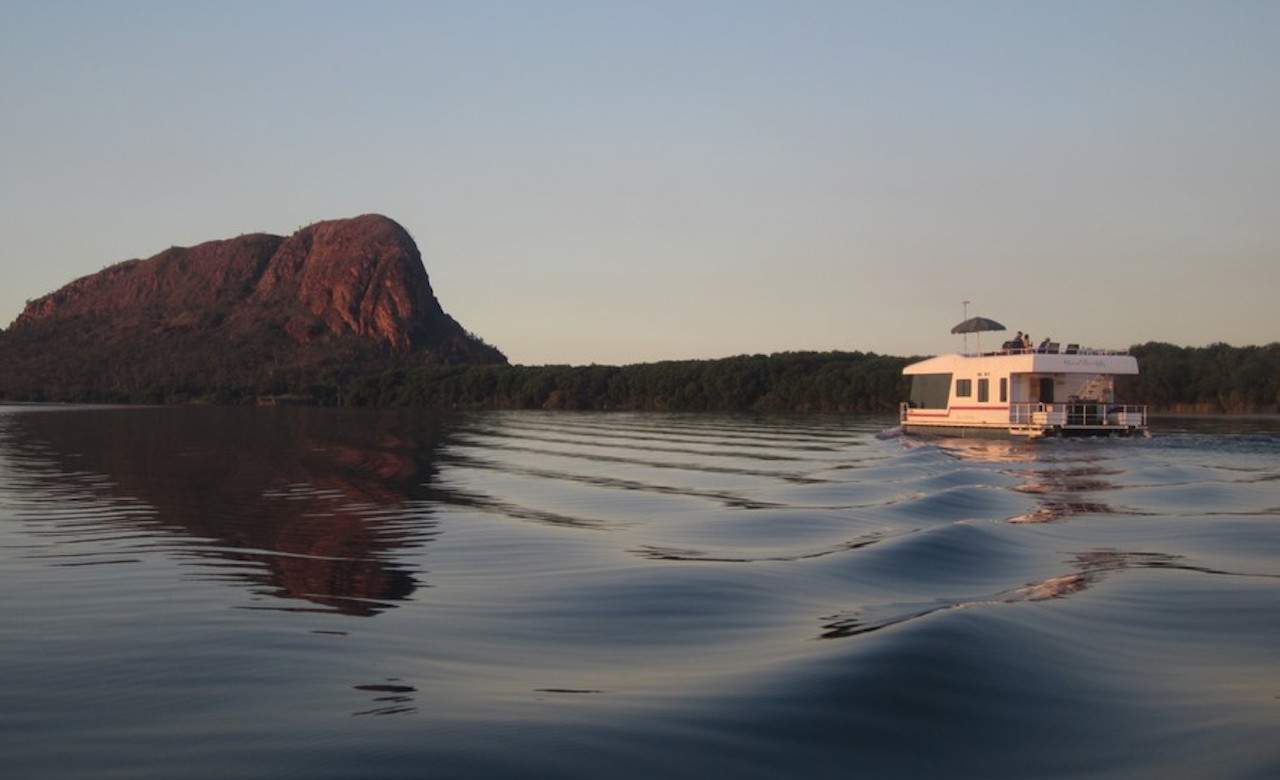 LOVE AT FIRST SIGHT, KUNUNURRA, WA
From the bottom of Australia's western edge to the top, Love At First Sight is a six-berth houseboat moored in Kununurra on the banks of the Ord River. This boat will take you away from the hubbub of urban living into the complete embrace of nature. Keep a line out for bream, catfish and even barramundi to catch yourself your very own dinner. Prices start at $1500 for three nights in peak season.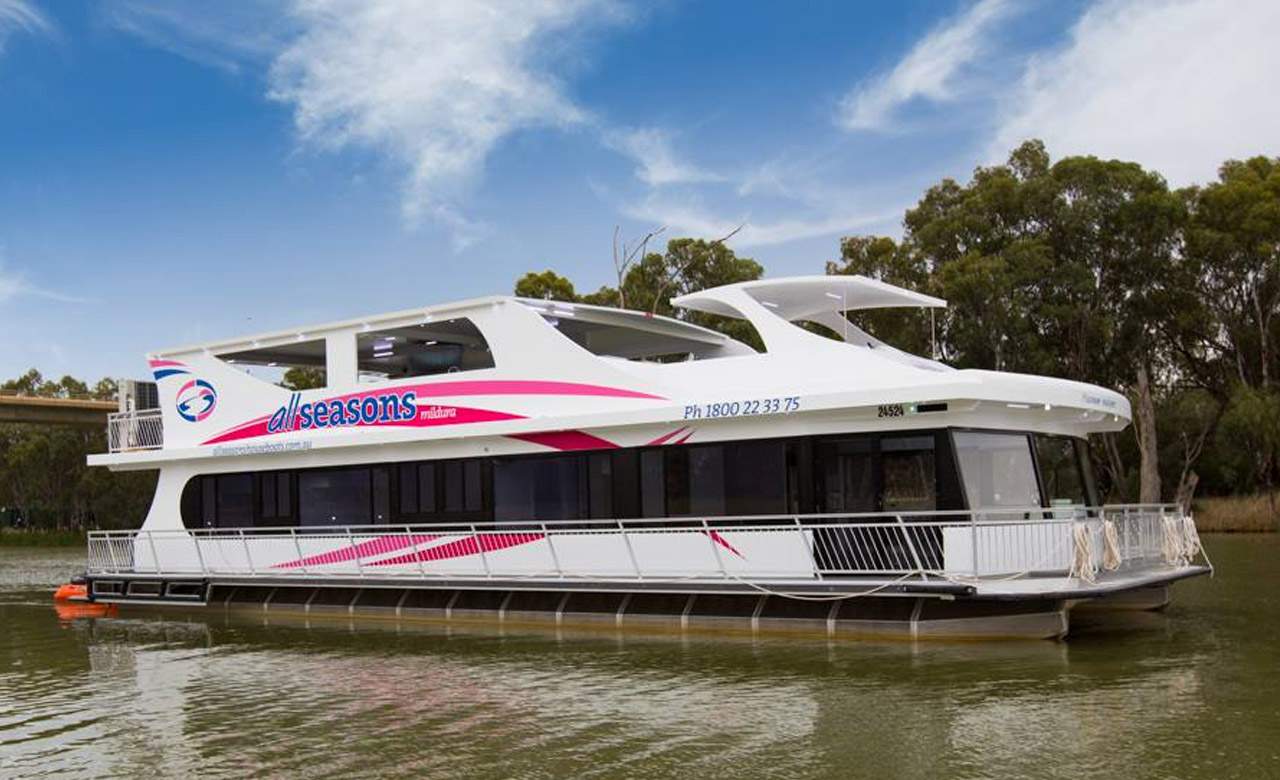 PINK LADY, MILDURA, VIC
It's all too often that a holiday house is a stark reminder that you've travelled far from the comforts of home. Pink Lady, however, aims to make this less and less obvious with an injection of what All Seasons Houseboats call the Platinum Indulgence. The boat has all the trimmings necessary for a fancy hotel, including a barbecue, spa, bar and a fitout worthy of a luxury hotel. Prices for a three-night sojourn on the Pink Lady start at $3200, but the upshot of this is that some of this coin goes towards the Breast Cancer Network Australia.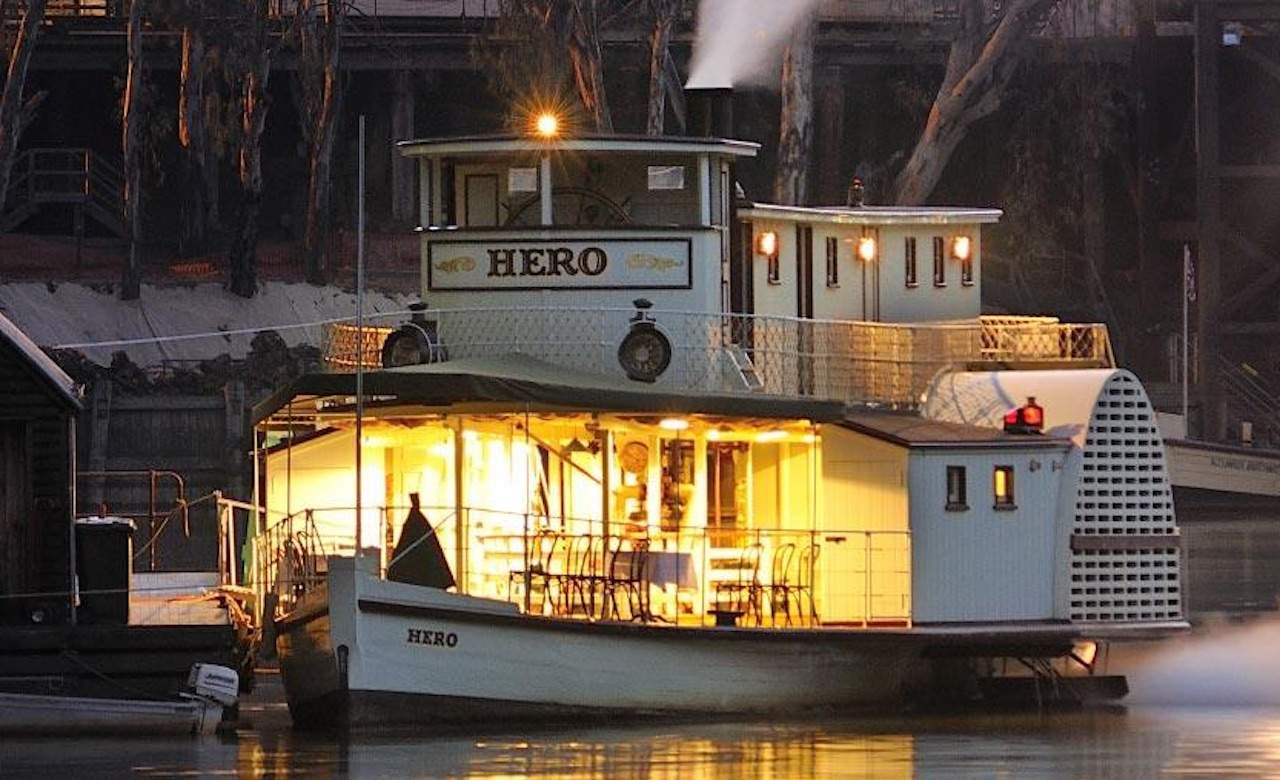 HERO, ECHUCA MOAMA, SA
Another entry on the list that isn't exactly a houseboat, but worth mentioning nonetheless. Echuca Moama sits on the banks of the Murray River, and has long been known as the paddle steamer capital of Australia, but only by those who knew Australia has a paddle steamer capital. Hero organises overnight stays in the floating hotel, where guests experience the luxury of 1874, the year that Hero was built. The crew do their best to maintain the beautiful interiors, which only accentuate the views of the countryside as they scroll past. The cost of staying on Hero varies, depending on your stay.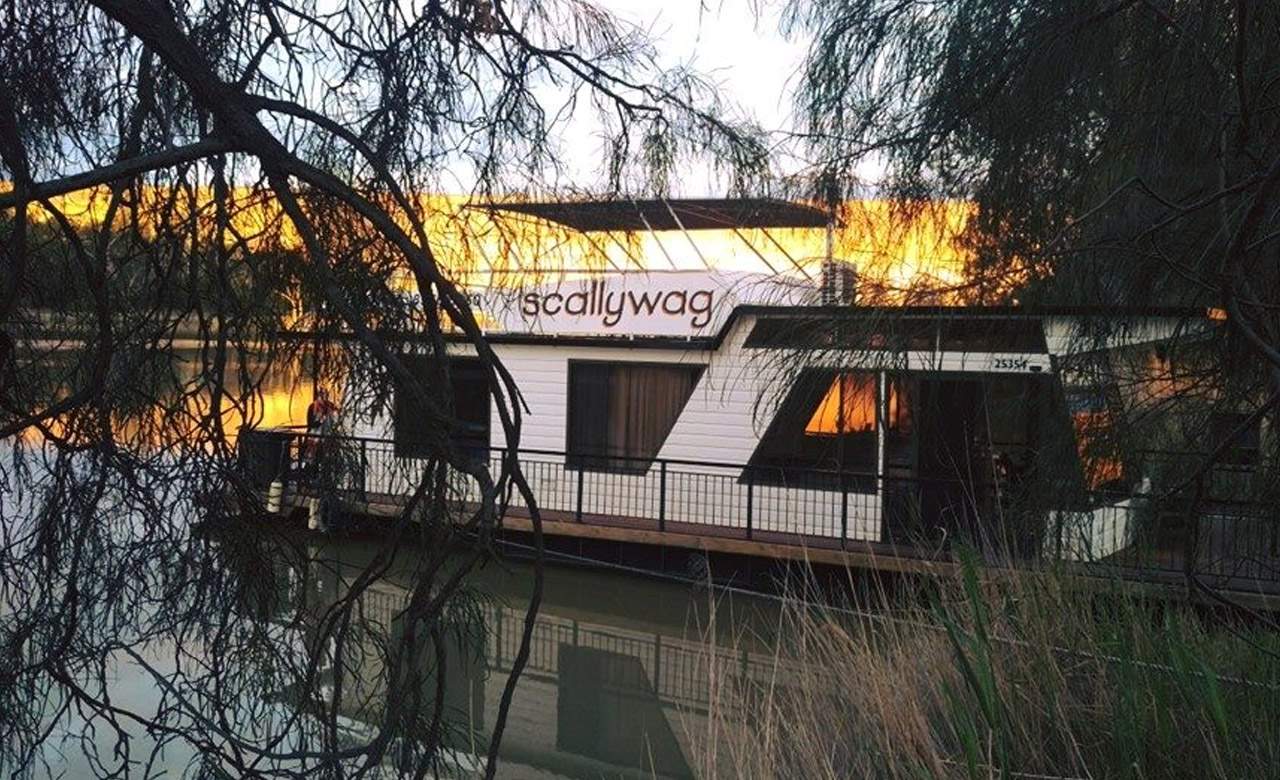 SCALLYWAG, BLANCHETOWN, SA
Although houseboats are an amazing idea for groups, it's always nice to spend a little time with just you and a special someone. In that case, the two-berth Scallywag has you covered. You can crew Scallywag, just the two of you, up the Murray River, soaking in the rugged scrub that lines the riverbanks. The queen bed sits below a panoramic window, so you can watch the moon and stars as you sleep. The roof is decked with timber, so there's plenty of space up there to soak in the sights. Scallywag is moored at Blanchetown, and prices start at $1050 for three nights in the normal period.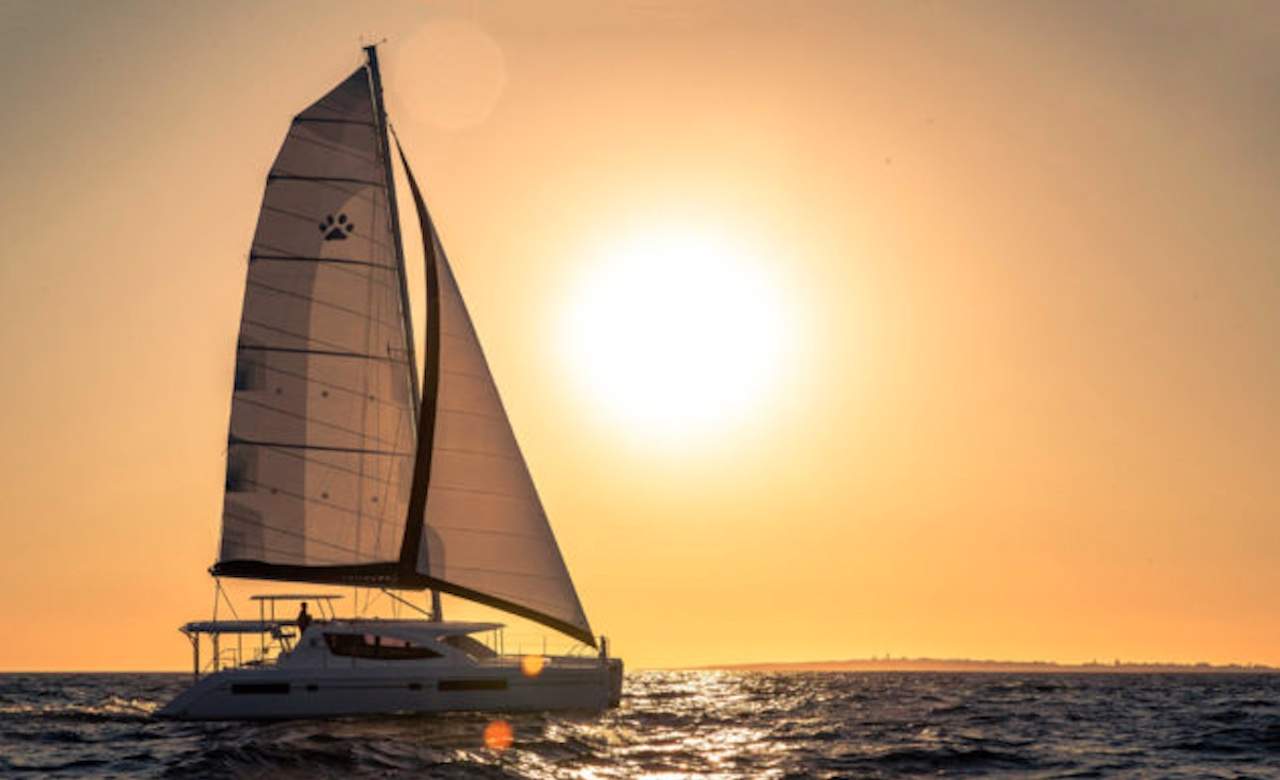 LEOPARD 48, WHITSUNDAY ISLANDS, QLD
Houseboats, given their general lack of the ability to brave any kind of surf, usually stick to rivers and canals. But what if you're feeling like an overnight holiday on the ocean? Bareboating uses the same principals as houseboating, where you acquire yourself a boat, a skipper and crew it yourself, and then return it when you're done. Whitsunday Escape provides everything from sailboats to powered yachts, including the very fancy catamaran, Leopard 48. Nightly rates for the five-star boat start at $1950 per night in the peak season, but when split between 11 mates, that's not too much to pay to captain your own sailboat around the Whitsunday Islands.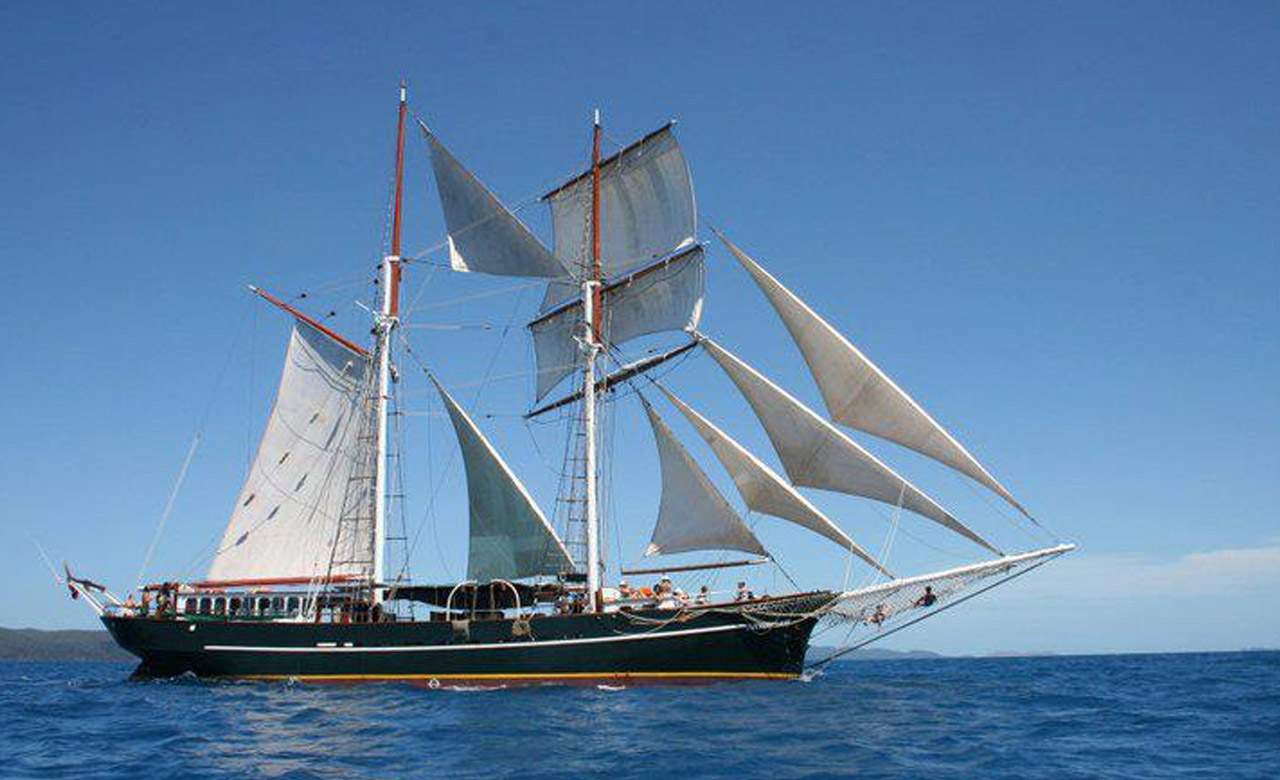 SOLWAY LASS, WHITSUNDAYS, QLD
While not exactly a houseboat, I think we can all agree that the Solway Lass definitely deserves to be on this list. I mean, look at it. It's a pirate ship. Tours start out at Airlie Beach, and the skipper takes you on a three-day voyage around the Whitsunday Islands, so you can cruise about on a 100-year-old pirate ship without worrying about having to steer the thing. The trip carries you to Whitehaven Beach, Hook Island, and through a whole heap of bushwalking opportunities. Prices start at $560 per person for three days with meals included, and accommodates groups of up to 30 people.
Published on December 21, 2016 by James Whitton