Qantas Has Delayed Its Decision On Direct Flights From the East Coast to New York and London
The airline has chosen its preferred aircraft, but won't make a call on whether the flights will come to fruition until March 2020.
By this stage, most of us have come to terms with the fact that jetting off to USA or Europe is a seriously long slog, made worse by unavoidable (sometimes long, always painful) stopovers. But Qantas has been pondering making those trips a whole lot more bearable via direct flights from the east coast to both London and New York — even running two trial journeys over the last two months.
The aim is to get the routes up and running from Sydney, Melbourne and Brisbane by the beginning of 2023 — as long as the proposed non-stop plan, which is called Project Sunrise, is given the go-ahead by Qantas' top brass. The airline was due to make the call this month, but it's now giving itself a few extra months to weigh up all the necessary details. March 2020 is the new decision deadline.
A third trial flight from New York to Sydney was always planned before the future of Project Sunrise was finalised, and will take place on Tuesday, December 17; however the three-month decision delay will also give Qantas extra time to continue their industrial negotiations with pilots. Otherwise, the company looks to be powering forward. Based on current data, the airline has been provisionally told by the Civil Aviation Safety Authority "that it sees no regulatory obstacles to the Sunrise flights," it advised in a statement.
Just as crucially, Qantas has chosen its preferred aircraft. If the direct flights do become a reality, they'll take place on Airbus A350-1000 planes, which have been in use in the industry for more than two years. Airbus will add an additional fuel tank to the aircraft, and slightly increase the maximum takeoff weight. Qantas hasn't placed an order yet, but if the non-stop routes go ahead, it'll purchase 12.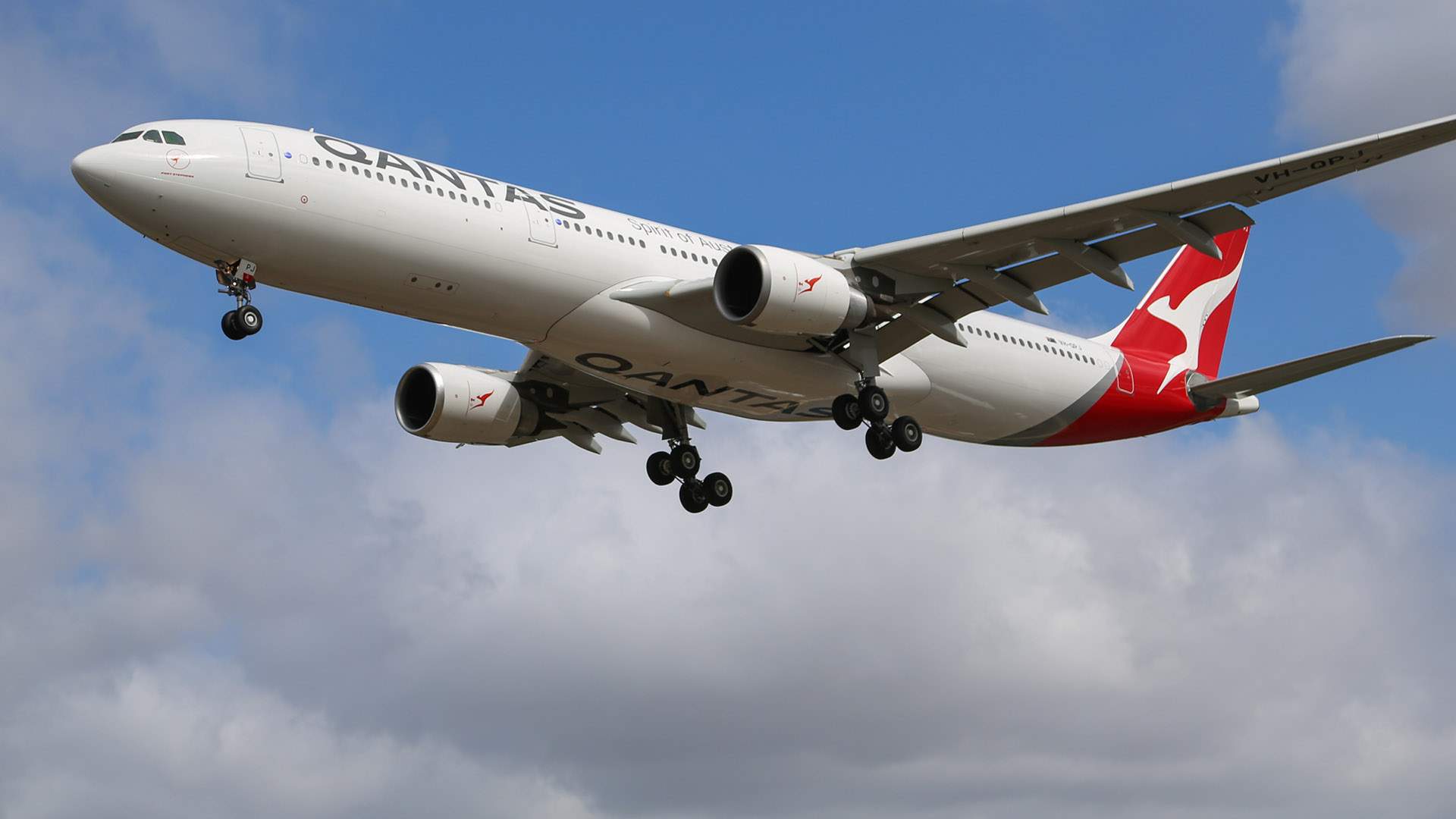 Back in 2017, Qantas first revealed that it was exploring non-stop routes from Sydney — routes that would eclipse those direct flights between Perth and London, which launched in March 2018. Since then, the airline has been pursuing the idea enthusiastically, putting out a call for aircraft that can handle the trip and widening their plan to include departures to and from Brisbane as well.
In numbers, the A350-1000s will need to be able to handle more than 19 hours in the air (around 20 hours and 20 minutes between Sydney and London, and 18 hours and seven minutes from Sydney to New York). Before its current test flights, the airline had done its homework, analysing a decade's worth of wind and weather data to confirm the lengthy routes were actually possible.
Right now, the world's longest direct flight clocks in at over 19 hours, with Singapore Airlines flying 15,322-kilometres along its Singapore-to-New York route. Previously, the journey from Doha and Auckland earned that honour, taking around 18 hours to travel 14,529 kilometres.
Image: Qantas/Airbus
Concrete Playground Trips
Book unique getaways and adventures dreamed up by our editors