TRAVEL & LEISURE
Ten Hot Spots in Far North Queensland for Visitors Who Want to Explore More
Look beyond the reef and the rainforest to get the bigger picture of our tropical north.
Ten Hot Spots in Far North Queensland for Visitors Who Want to Explore More
Look beyond the reef and the rainforest to get the bigger picture of our tropical north.
---
in partnership with

Cairns is best known as the gateway to the Great Barrier Reef — the biggest coral reef in the world. Snorkelling or diving among its wonders should be on every adventurer's bucket list, but it's just one of many extraordinary experiences to be had in tropical north Queensland.
A hop, skip and jump further up are the 180-million-year-old secrets of the Daintree Forest and the perfect, palm-lined beaches of Palm Cove. Meanwhile, in Cairns proper, you can sample regional tropical produce, transformed into masterpieces by fine dining chefs. And, when you need to take five, escape into some contemporary design with a wander through the Tanks Arts Centre.
We've teamed up with Pullman Hotels and Resorts to bring you ten of the hottest spots to visit in Cairns and surrounds. And to be sure we scoped out the best of the best, we asked Sera Tan, spa supervisor at Pullman Palm Cove Sea Temple Resort & Spa, and Leanne Nixon, bars and restaurant manager at Pullman Reef Hotel Casino, to give us a few ideas. Sera loves all things healthy and organic, and got into the spa industry so she could travel and meet people while pursuing her passion for wellbeing, while Leanne loves making cocktails as a way to engage her creative side.
Check out the rest of our Explore More content series to hone your itinerary for some of Australia's best holiday destinations.
WELLBEING AND LEISURE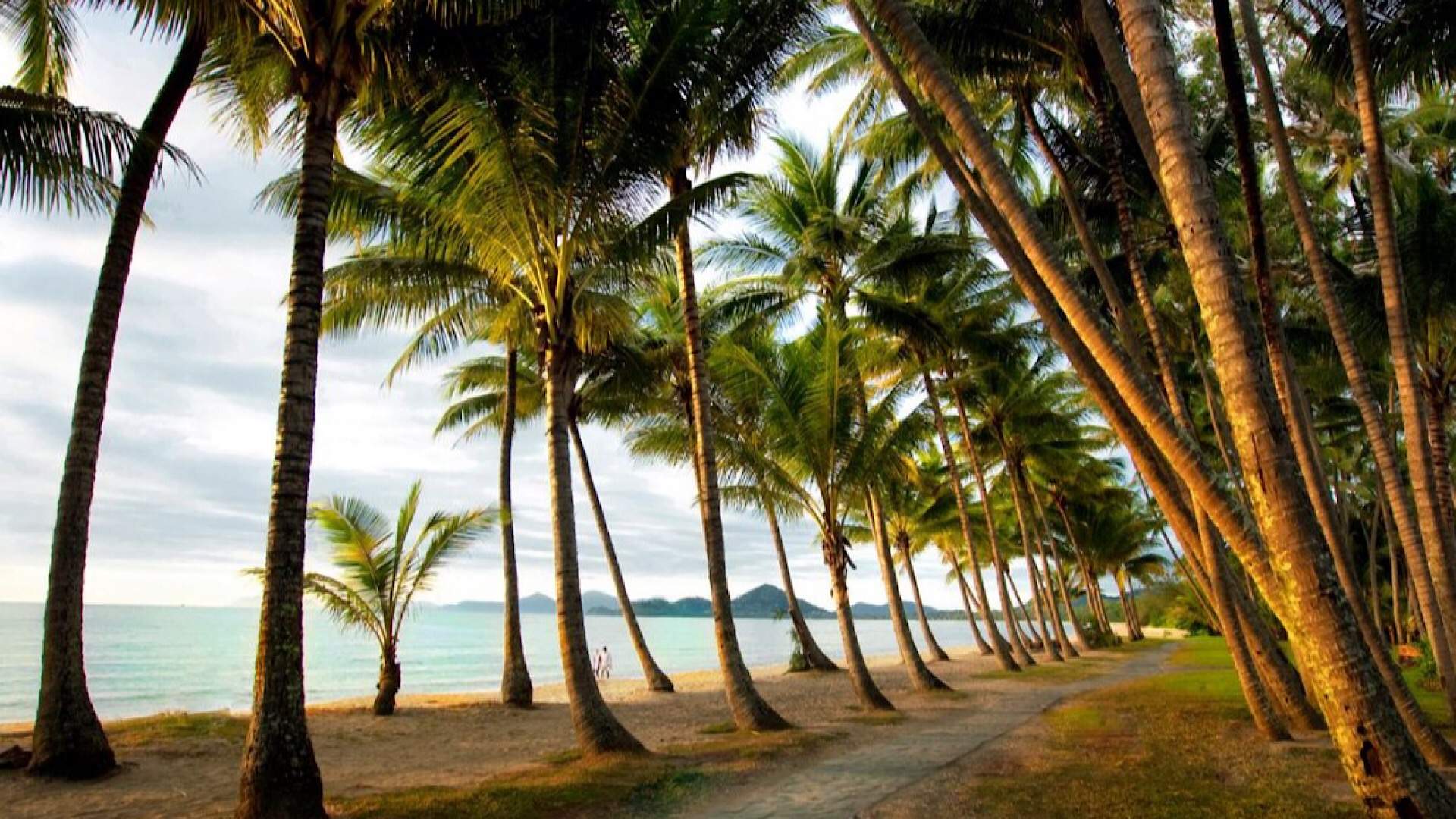 PALM COVE
The sea around Cairns is so clear, you don't have to go underwater to meet marine creatures. From the dry comfort of a kayak, it's possible to spy on sea turtles, reef sharks (of the non-vicious variety), tropical fish, dolphins and stingrays. One of the best spots for a paddle within cooee of Cairns is Palm Cove, an idyllic, white-sanded coastal community found half an hour's drive north. If you're confident, hire a kayak and set off on your own adventure; otherwise, book a tour, be it a sunrise escapade or a half-day exploration.
Don't miss: Double Island, a privately owned island that lies just 1 kilometre offshore.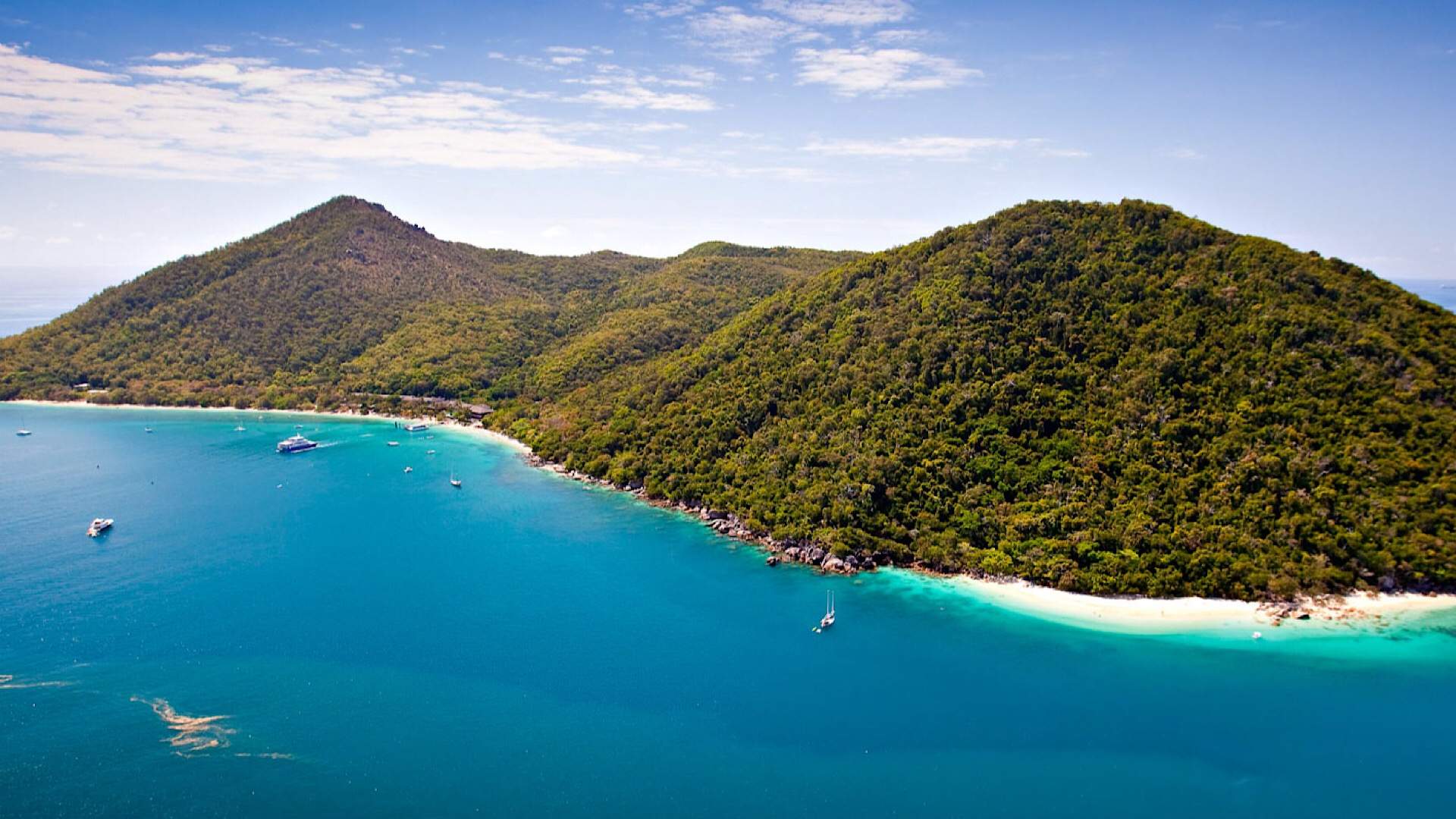 FITZROY ISLAND
Fitzroy Island is a national park, so it's among the least developed of the Great Barrier Reef's islands. There's just one resort; the rest of the 339 hectares is all ancient rainforest and pristine beaches. Spend your day kicking back on them, swimming and snorkelling, or get hiking. The Summit and Lighthouse Walk gives you incredible views over Welcome Bay and the Reef, while, along the Secret Garden Trail, you'll meet orange-footed scrub hens, rose-crested fruit doves and green triangle butterflies. And don't leave without getting to know a few of Fitzroy's beleaguered turtles at the Rehab Centre: tours take place daily at 1pm. A day trip from Cairns is easy — boat rides are 45 minutes each way.
Don't miss: Nudey Beach, one of Australia's most beautiful stretches of sand, backdropped by granite boulders and lush green rainforest.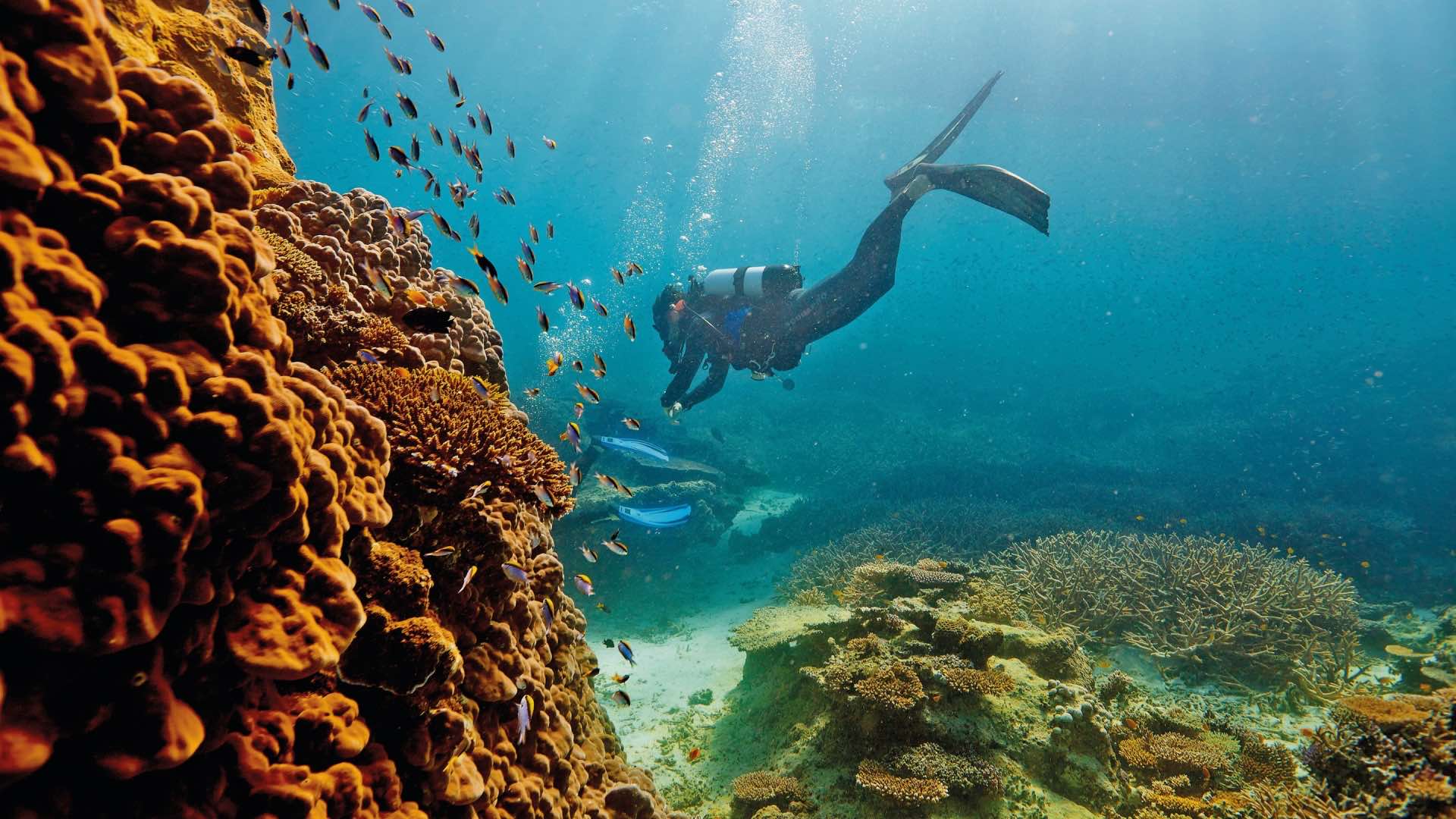 GREAT BARRIER REEF
Needless to say, visiting at least one section of the World Heritage-listed Great Barrier Reef should be on the itinerary. After all, it's the only living thing on the planet you can see from outer space. The tough question is: how to go about it? There are numerous day tours for snorkellers and scuba divers from Cairns, but they're just the tip of the iceberg. You could also consider travelling by luxury yacht, glass-bottomed boat, helicopter, light plane, submarine, underwater scooter or sea walker (like a space suit, but for aquamarine adventures, that lets you walk along the ocean floor). Yet another option is to sleep overnight on a floating platform. That way, you get to see the reef first thing in the morning, before the masses arrive.
Don't miss: The blissfully serene experience of snorkelling alongside a sea turtle.
FOOD AND DRINK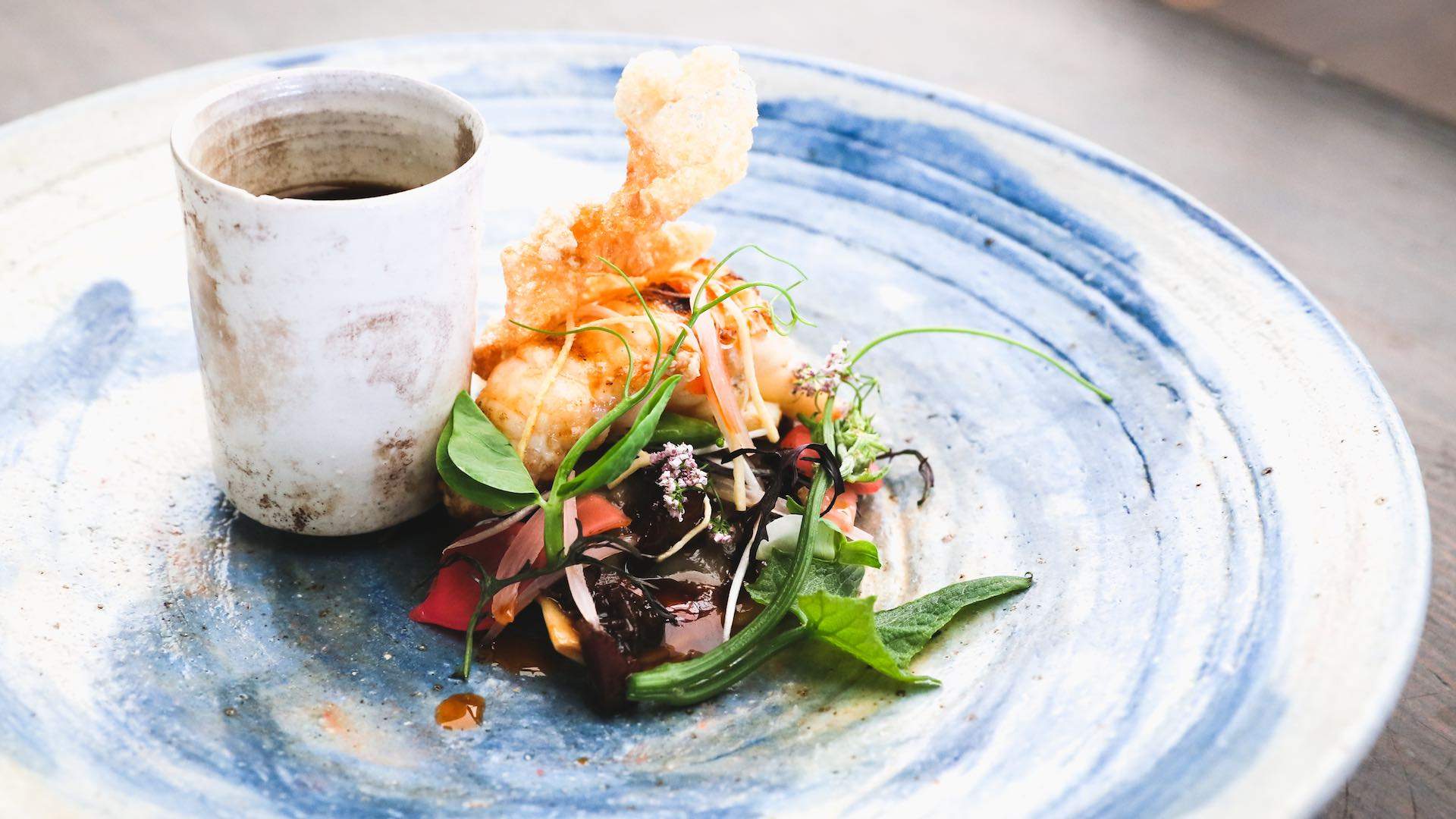 NUNU RESTAURANT
As far as tropical Australian cuisine goes, NuNu is hard to beat. Among the dishes, you'll find line-caught reef fish with smoked zucchini, green masala and curry leaf; north Queensland mud crab with chilli tamarind, sweet pork, market greens and ginger broth; and smoked Kuranda eel with cucumber pickle, potato and kale. Perched on absolute beach front, the restaurant overlooks tranquil panoramas of the Coral Sea, framed by palms. And they're visible from nearly anywhere. Forget white table cloths; you'll be surrounded by Australian timber and hanging greenery, flooded by plenty of sunlight. NuNu is open for breakfast, lunch and dinner.
Don't miss: Sipping a signature cocktail by the sea.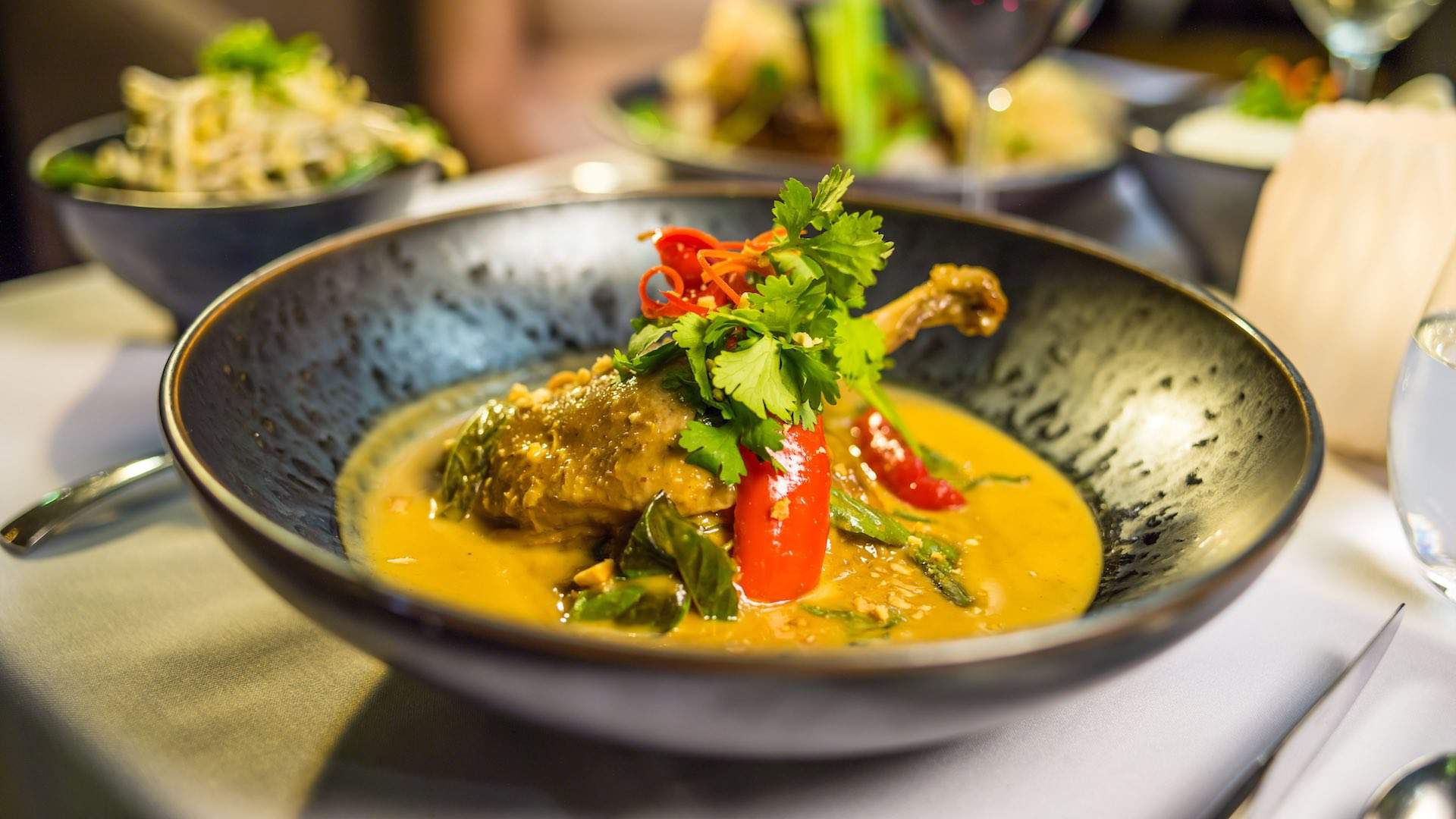 TAMARIND RESTAURANT
Tamarind, a winner of multiple Chef's Hats, is another champion of regional produce but, here, it's transformed into Asian fusion. You can probably guess that as soon as you walk in; the dim lighting, wood panelling and regal purples of the space are reminiscent of some Thai hideaway. To really get to know what north Queensland has to offer, settle in for a seven-course degustation. Dishes include yuzu lemongrass-cured salmon with honey-maple bechamel, flying fish roe, tamarind gel, sesame tuile and lemongrass oil; pan-seared scallops with butternut anglaise, dried wakame, bacon crumb and pickled fig; and finger lime panna cotta with apple gel, macadamia praline, native bee honey and finger lime caviar. The extensive wine list, covering Australia, New Zealand, France and Italy, has scored a Gourmet Traveller wine glass every year since 2014.
Don't miss: The seven-course degustation.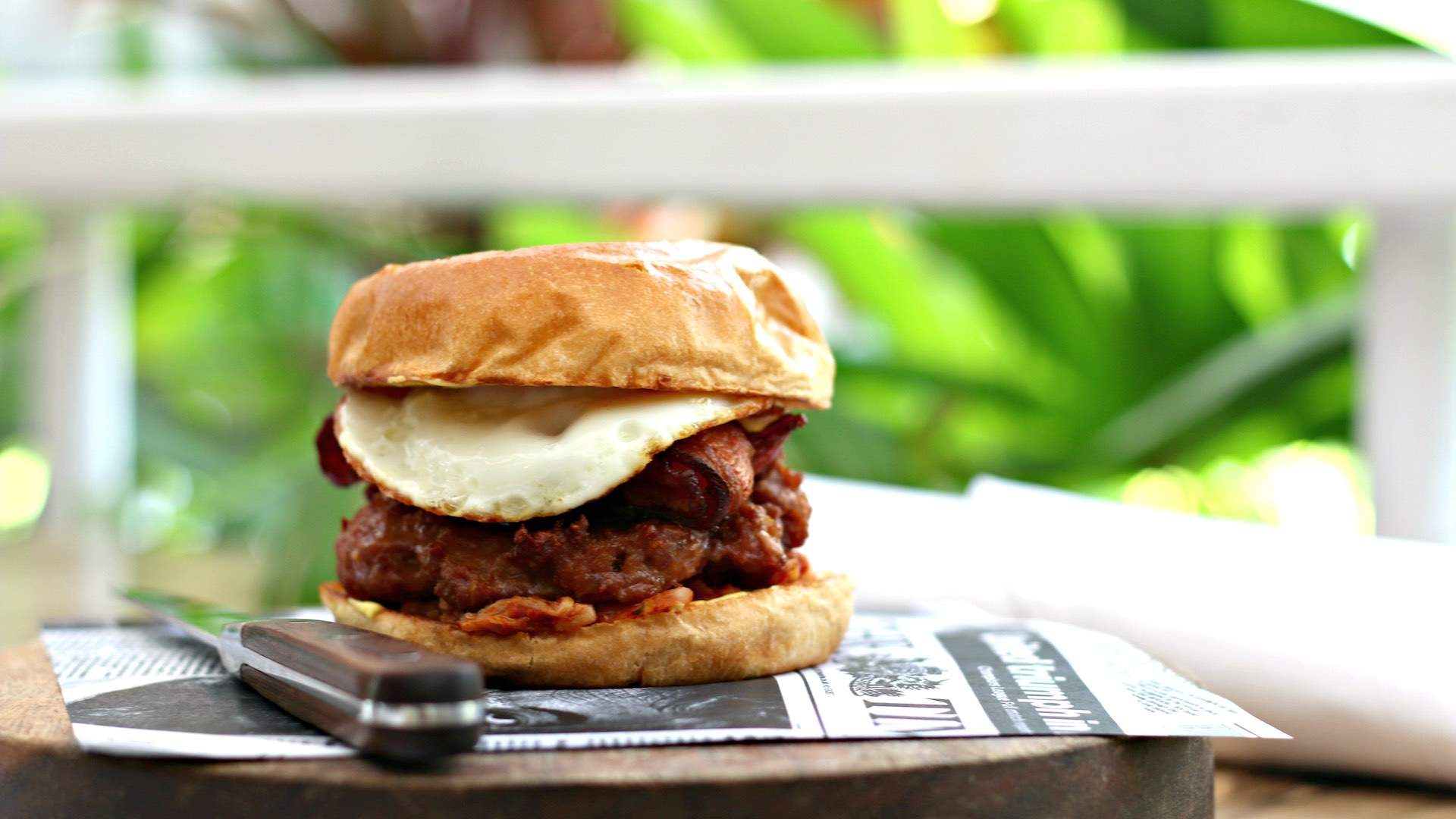 BISTRO H BY HARRISON'S
Canopied by fairy lights and dotted with 100-year-old mango trees, Bistro H is a magical hideaway in Port Douglas, an hour's drive north of Cairns. Beyond the courtyard, you'll step into a heritage-listed Queenslander, where you can claim a table on the wide verandah or head into an airy dining room. There's a focus on regional produce, but the network is wide-reaching and the approach is European bistro-style. (Bar H's hatted parent restaurant, Harrison's, is in the Sheraton Mirage). To eat close to home, go for Hervey Bay scallops with lemon aioli and herb crumb, Queensland spanner crab linguini and Daintree vanilla crème brûlée. For a brief culinary retreat abroad, choose the snails bourguignon.
Don't miss: A chilli-mango caipiroska in the shade of a century-old mango tree.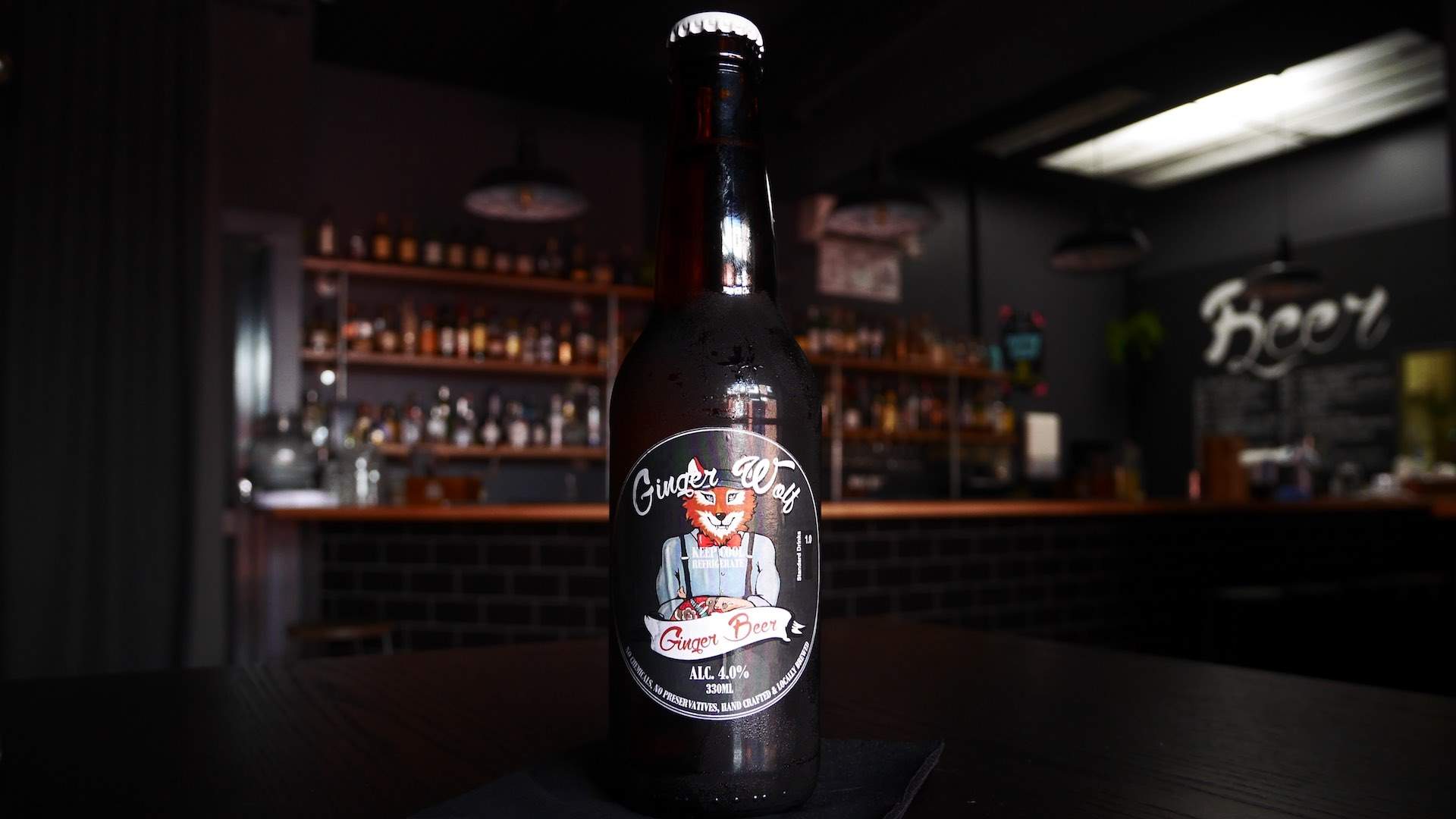 THREE WOLVES BAR
Before and/or after a tropical feast at a top-notch restaurant, swing by Three Wolves for an aperitif and/or nightcap. This snug, friendly small bar is tucked away down a red brick laneway in downtown Cairns. Pull up a bar stool and order an espresso martini made with coffee from Blackbird, which is just down the road, or the Smoke on the Water — a cedar-smoked take on an old-fashioned, with house-made cinnamon syrup. There's an excellent craft beer selection, too, including Barrier Reef Brewing's Double Shot Coffee Amber Ale. Live acoustic sessions happen regularly.
Don't miss: An espresso martini made with Blackbird coffee.
CONTEMPORARY ART AND DESIGN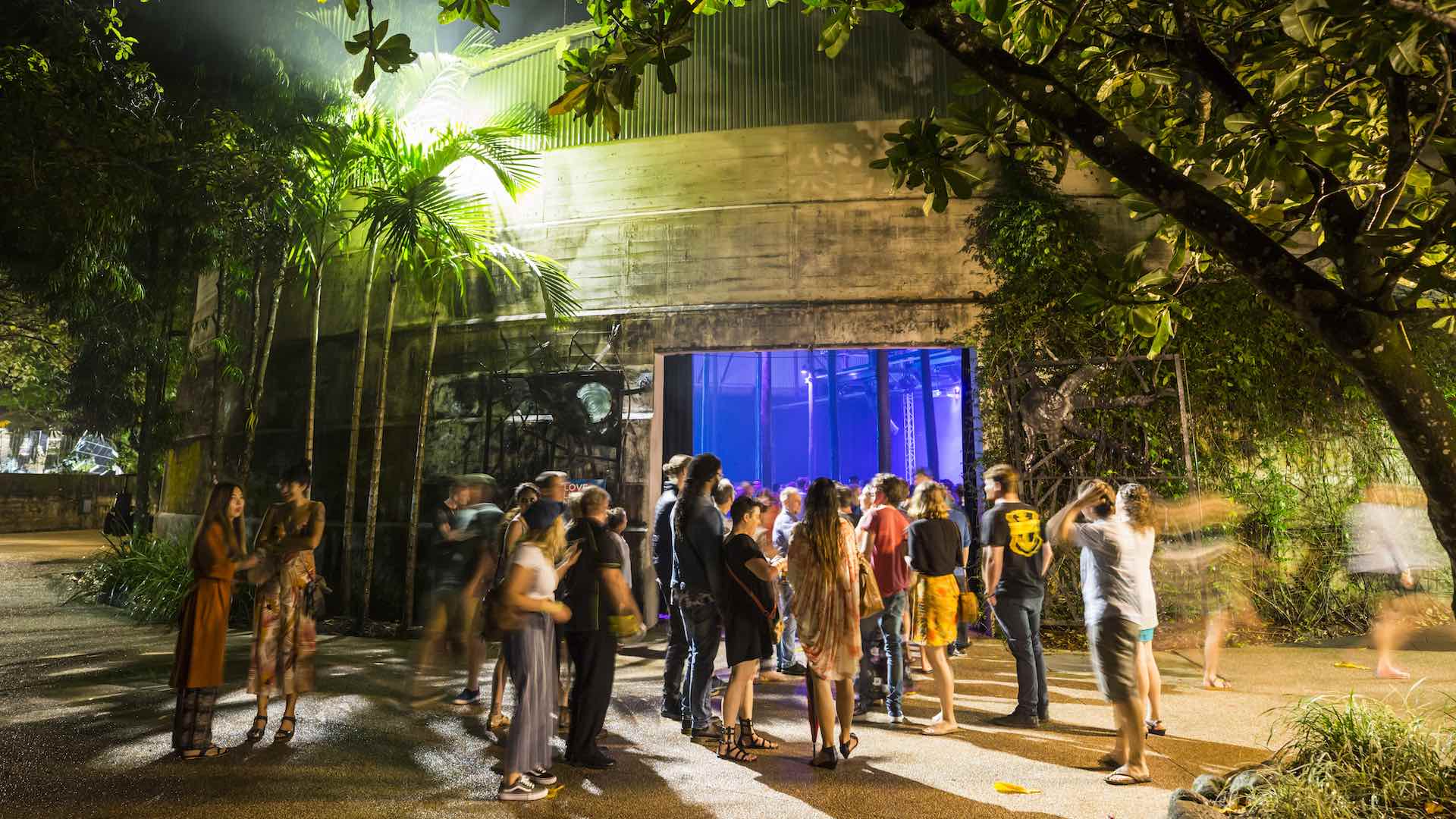 TANKS ARTS CENTRE
Tanks Arts Centre represents a potential act of destruction turned into one of creation. What were three tanks, used to hold naval oil during World War Two, are now a space dedicated to art and performance. This smart trick of design is found in Cairns Botanic Gardens (worth a wander in themselves, for their larger-than-life tropical beauty), about 4 kilometres north of Cairns central. Pretty much year-round, there's a contemporary art exhibition on show and, on the last Sunday of every month, the Tanks Markets host a cornucopia of art, craft, vintage clothing, collectables, produce, food and drink. Live gigs happen on Friday and Saturday nights, often featuring big Australian names, such as Kasey Chambers and The Whitlams.
Don't miss: The Tanks monthly markets.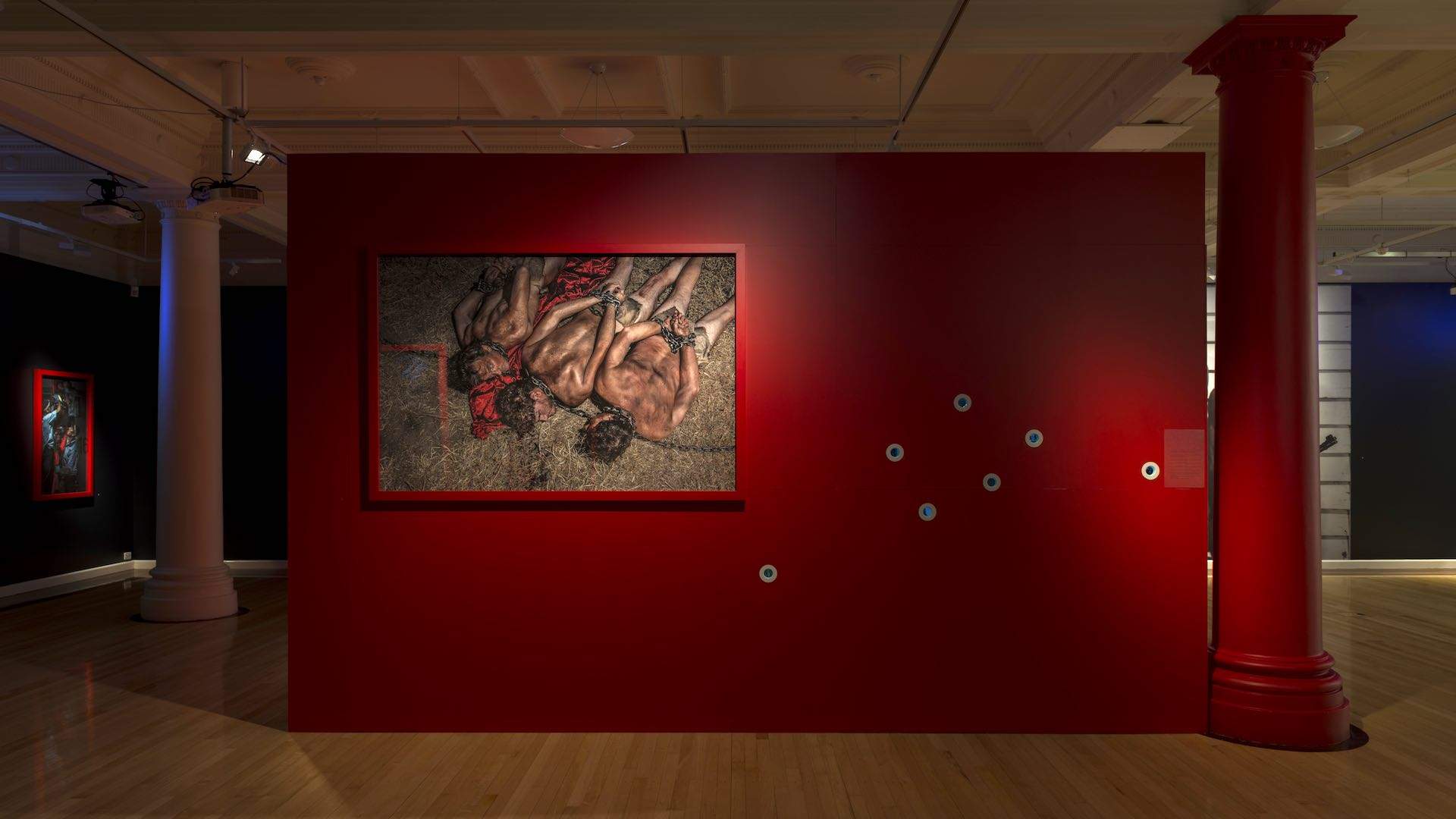 CAIRNS ART GALLERY
From exhibitions exploring Torres Strait Islander body adornment to those celebrating female Australian abstract painters and others focusing on the use of steel in art, design and architecture, the Cairns Art Gallery always has a new, dynamic show in the works. There's also an impressive permanent collection that includes pieces by Francis Bacon, Ray Crooke, Margaret Olley, Euan Macleod, Fred Williams, Arone Meeks and Alick Tipoti, among others. The gallery's home is a beautiful 1936 building featuring marble columns, maple panelling and spotted gum floors. It's one of the last remaining heritage buildings in Cairns.
Don't miss: The majestic second level, with its marble floors and bold columns.
WHILEAWAY BOOKSHOP
When you've run out of energy for adventuring, eating, drinking and ogling at art, sneak away to Whileaway Bookshop, Port Douglas. This little haven of books, stationery and design is all about slowing down. Plus, there's coffee. Spend your time browsing titles old and new inside or grab a table out the front and have a read or a chinwag. While some bookshops feel like stuffy old libraries, this one's the opposite: the staff are friendly, well-read and always happy to chat about their favourite author of the moment. What's more, Whileaway often stays open as late as 8pm.
Don't miss: sipping on a well-made coffee while flipping through a new book.
Explore more with Pullman. Book your next hotel stay with Pullman and enjoy a great breakfast for just $1.
Published on November 01, 2017 by Jasmine Crittenden