All the Charming Beach Houses You Can Book Between Brisbane and the Fraser Coast
Find a lavish waterfront mansion, a quaint beachside cabin or an eco-friendly floating houseboat to complete your next beachside holiday.
If you're looking for a weekend of relaxation, heading to the coast and zoning out by the beach is up there with the best options around. Throw in Queensland's sunny tropical weather and you have a recipe for a perfect warm-weather vacay.
Whether you're looking for a lavish waterfront mansion, a quaint beachside cabin or an eco-friendly floating houseboat, there's a spot for everyone around southern coastlines of Queensland. Check out these twenty charming spots — then check your calendar and book in your next getaway.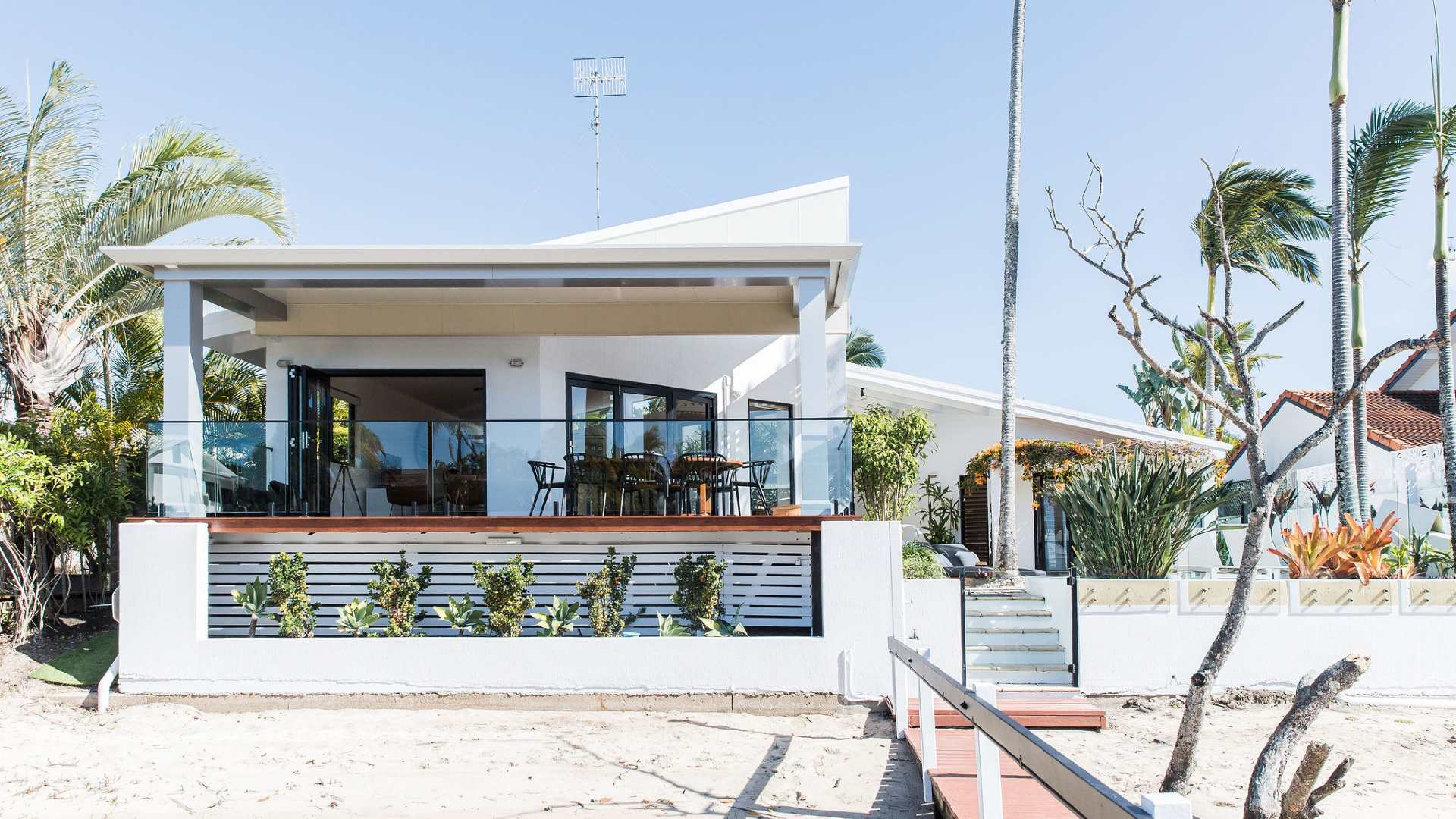 It doesn't get much more summery than this waterfront house. Step out your front door to palm trees, white sand and a private jetty, or enjoy a drink and the dusk breeze from the expansive al fresco area.
How much? $500 a night, sleeps six.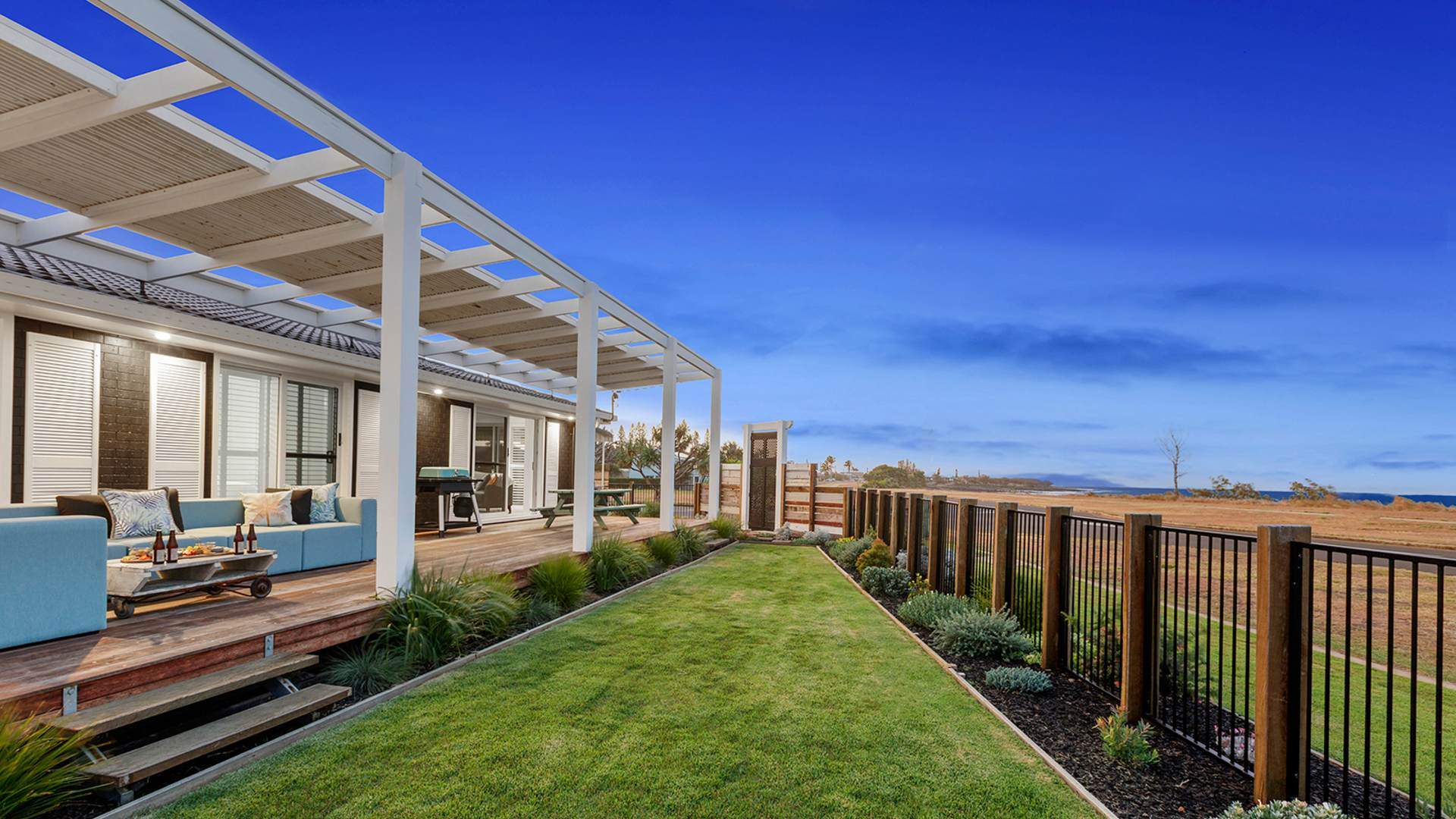 If you're looking to be consumed by the sounds and sights of the ocean, this unique three-bedroom beach house will set you up nicely with panoramic views of the beach from the laid-back front porch.
How much? $345 a night, sleeps six.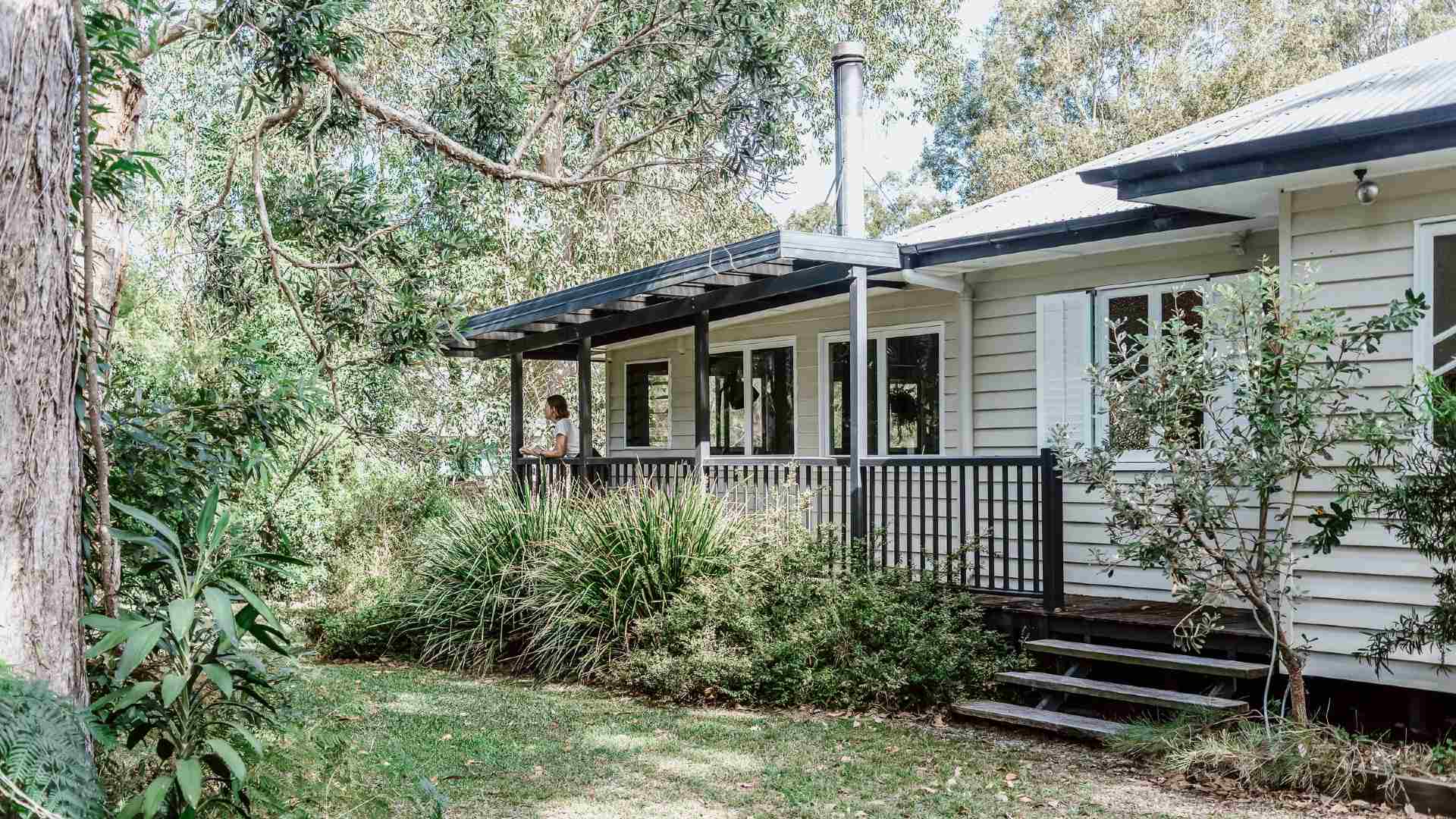 As the name suggests, this lush natural haven is closer to a lake house than a beach house, sitting on the banks of Lake Weyba. It's still only a short drive from multiple white-sand beaches, and the renovated fisherman's cottage comes decked out with a pool, outdoor bathtub and fire pit.
How much? $421 a night, sleeps two.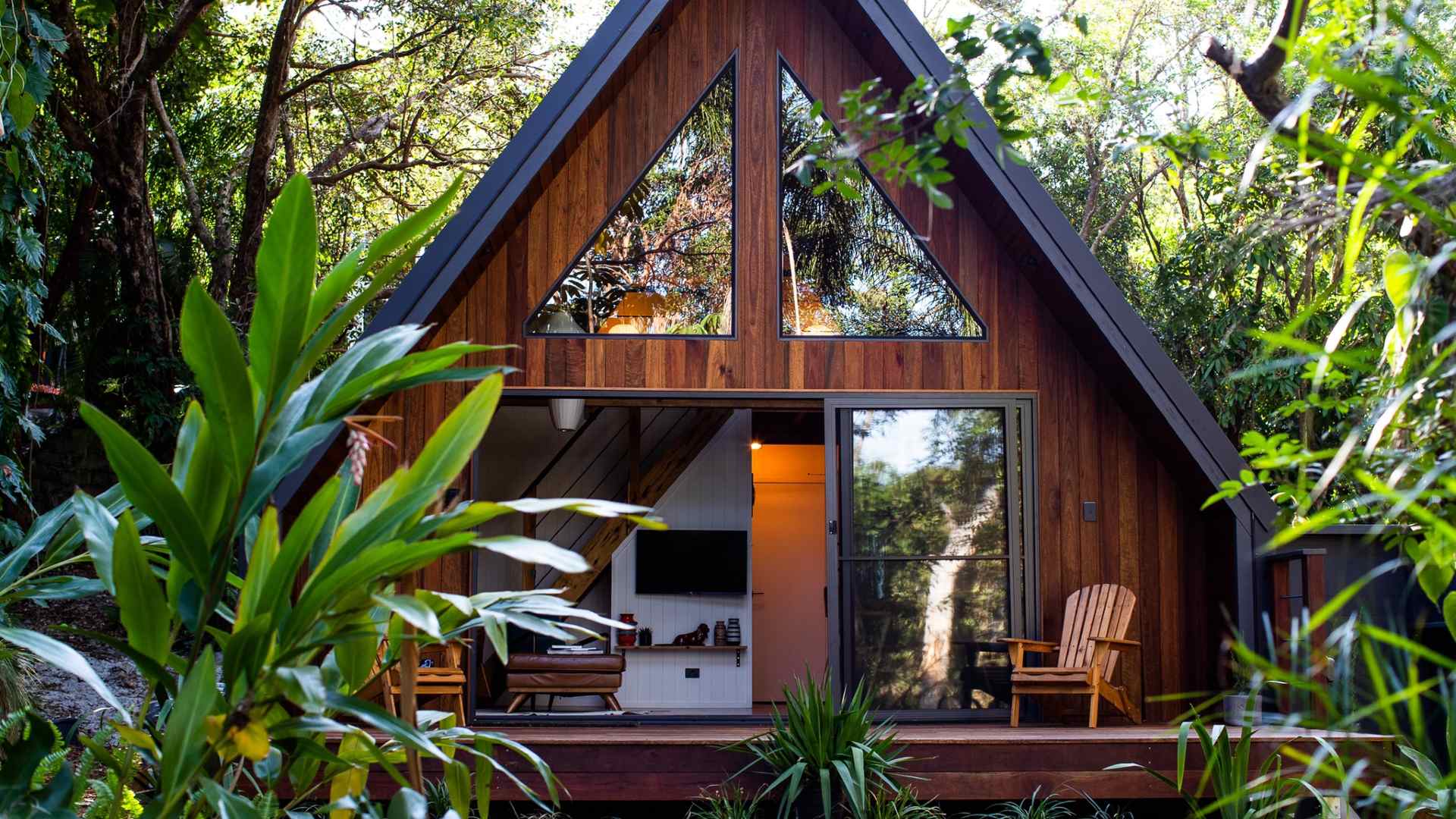 The Eh Frame is billed as a mid-century Canadian home packed into an A frame. The inventive stay is located within the Noosa National Park, meaning there will be plenty of chances for wildlife sitings and afternoon swims, with Sunshine Beach a short drive away.
How much? $421 a night, sleeps four.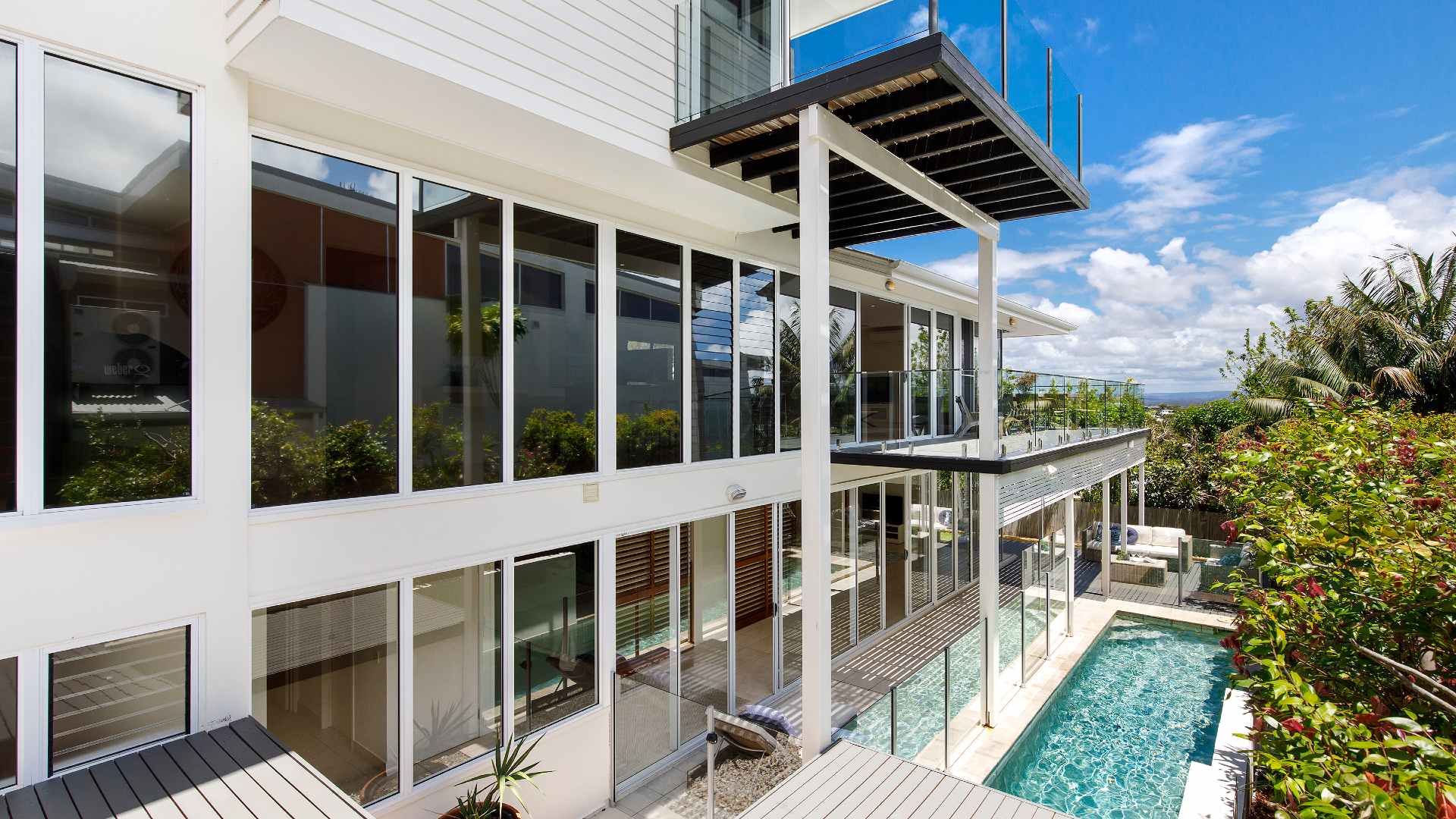 You'll find views of the Noosa river system, Mount Cooroy and Mount Tinbeerwah from this expansive three-storey house. You'll never run out of new reading spots here, with multiple expansive living areas both inside and out.
How much? $414 a night, sleeps eight.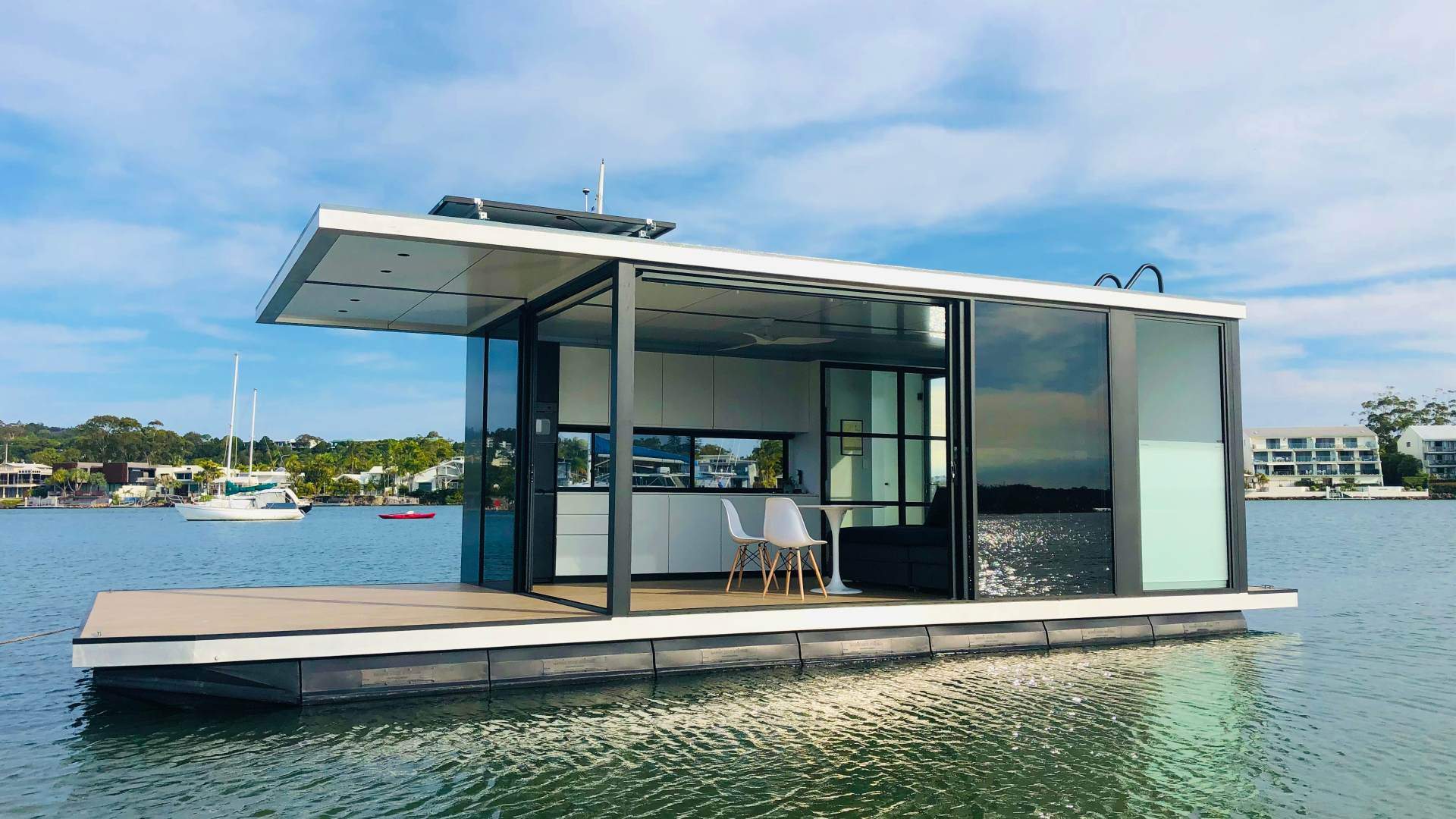 This dreamy part-house boat, part-eco-friendly tiny house promises morning views and tranquil relaxation like no other.
How much? $539 a night, sleeps two.

You can find this quiet stay resting among the trees, just one kilometre from a dog-friendly beach and less than three kilometres from Agnes Water's main beach. Sit around the fire pit and enjoy watching the local kangaroos that wander the property.
How much? $88 a night, sleeps eight.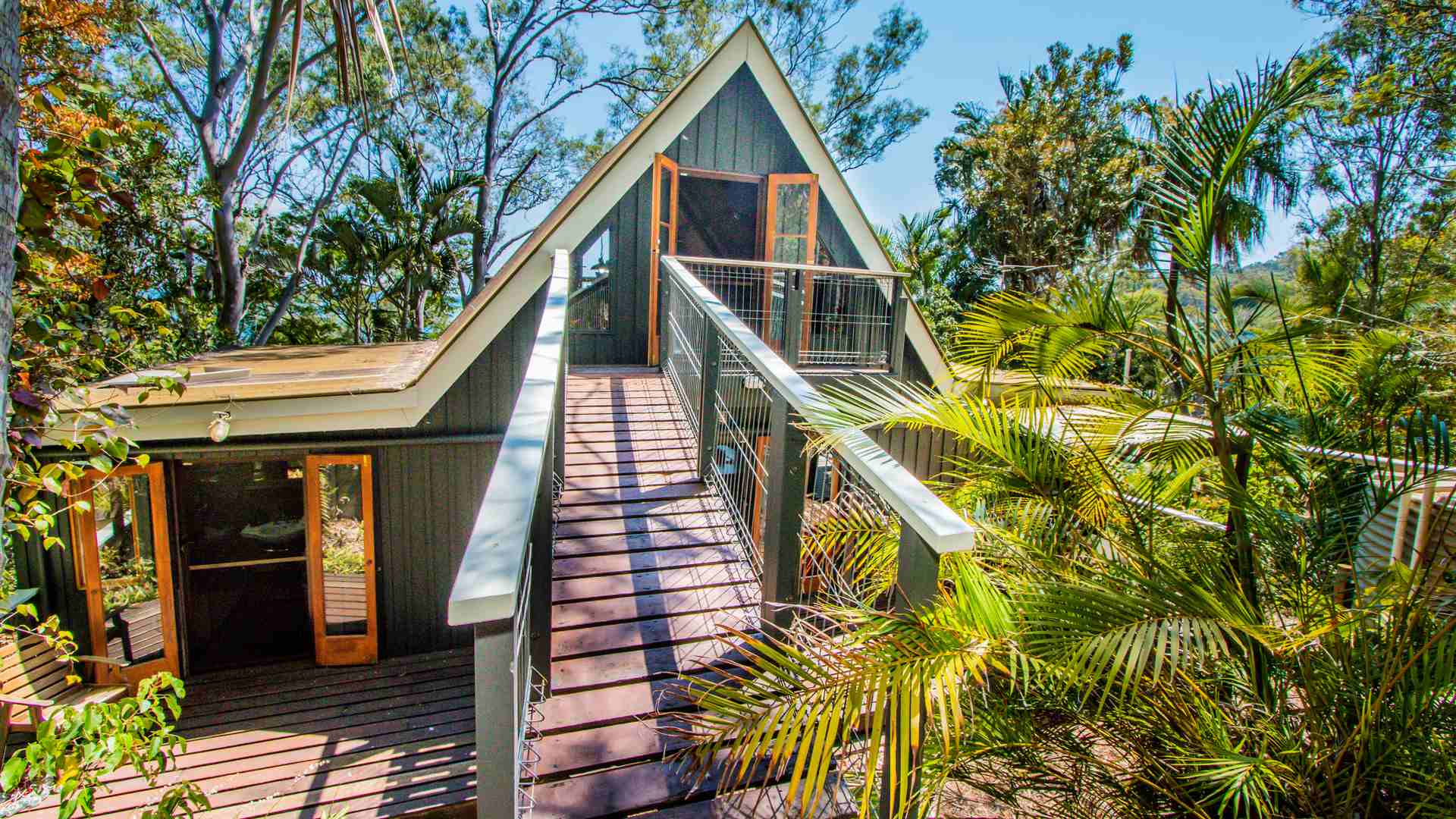 The Gallery is situated right on the Seventeen Seventy esplanade overlooking Bustard Bay. The two-storey house features ample living space and parking, native greenery and a prime location just a short walk to cafes, beaches and the local pub.
How much? $514 a night, sleeps ten.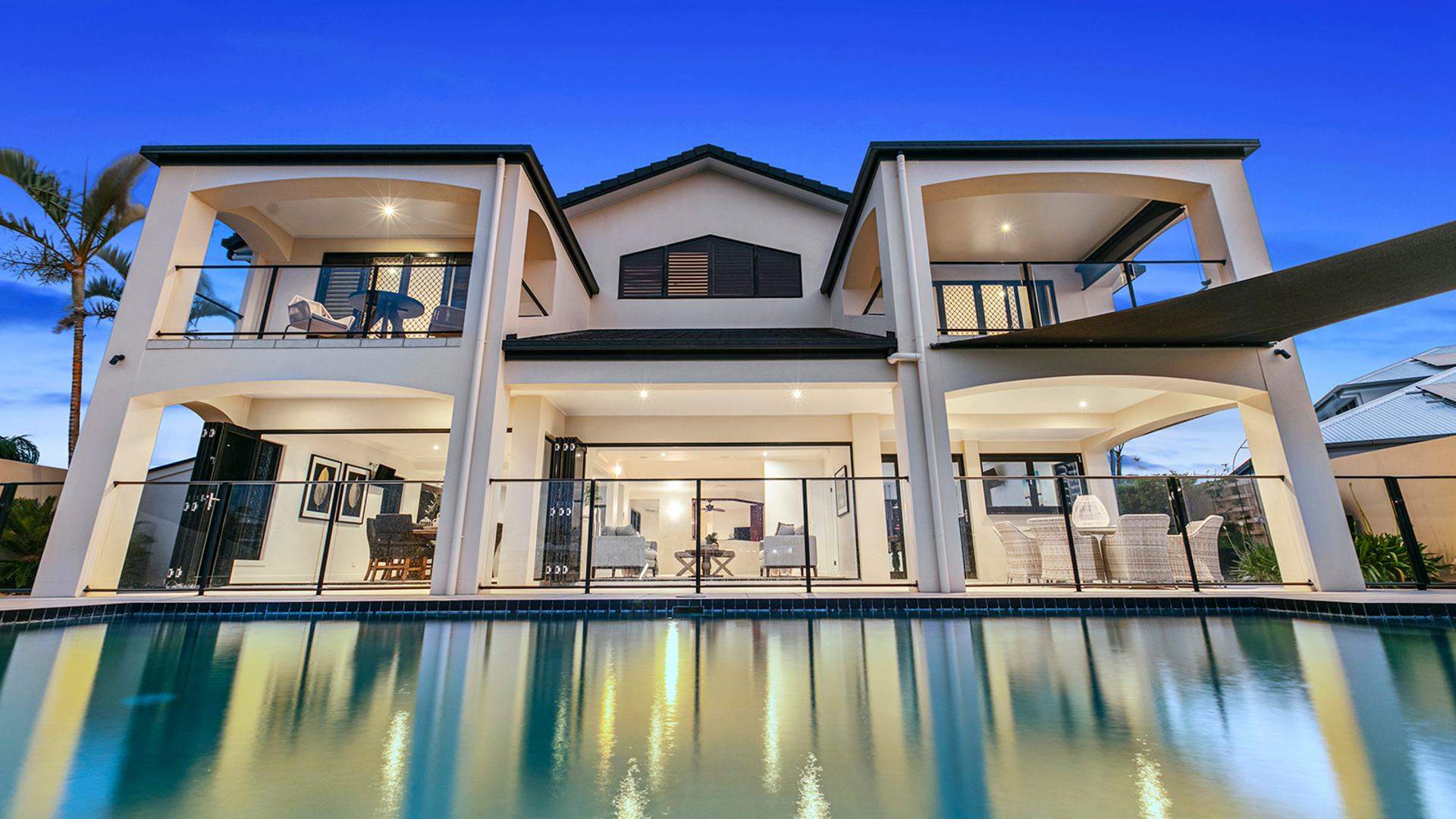 Be transported to Italy without leaving Queensland at this five-bedroom waterfront stay. The house is designed around Tuscan living and aesthetics, while large floor-to-ceiling back windows flood the house with light.
How much? $1042 a night, sleeps 12.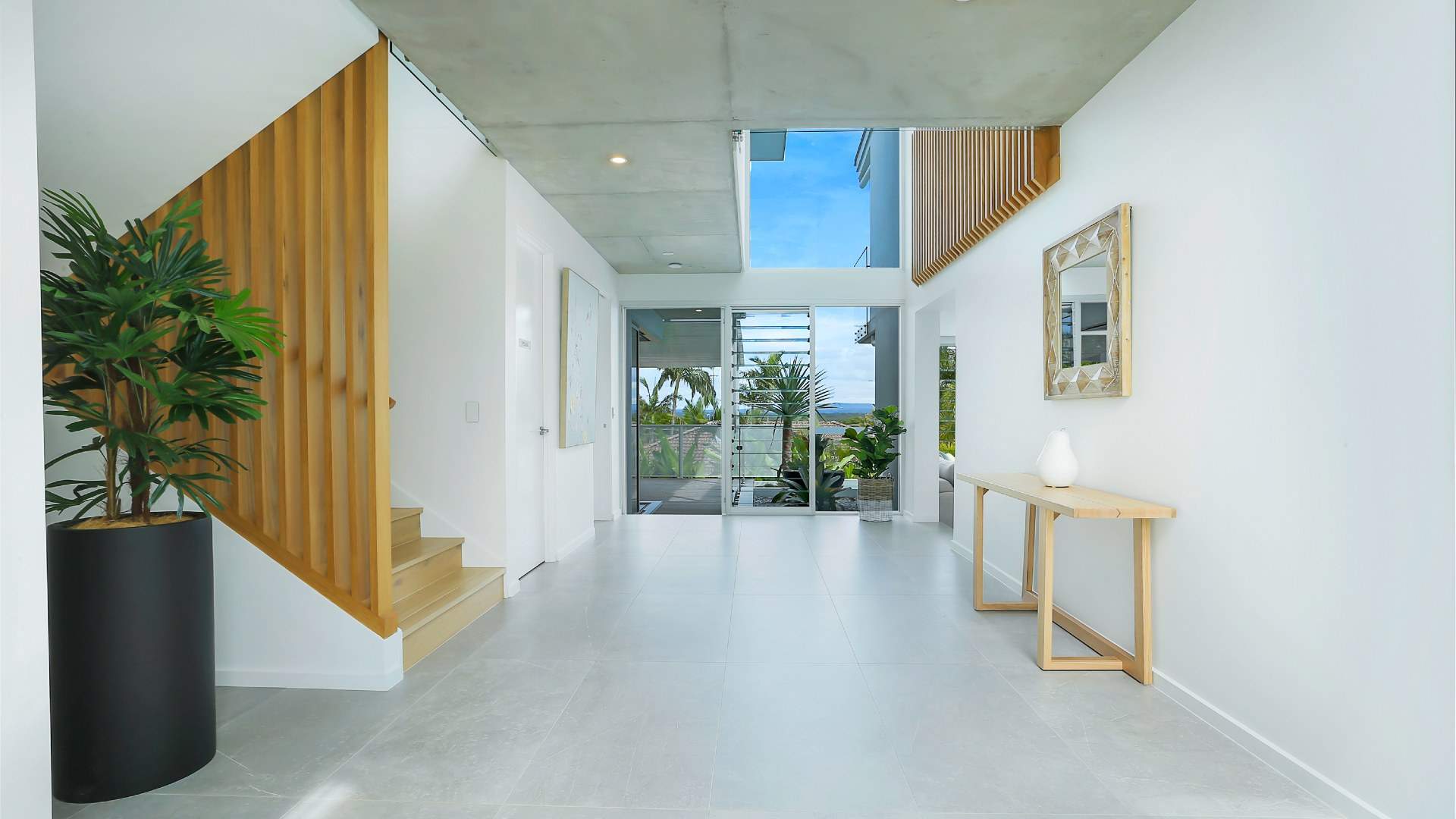 With a seven-metre pool, air hockey table and smart TV, this Noosa Heads house is a perfect group getaway. The sleek architectural style, abundance of light and picturesque views will have you slipping into complete holiday mode on arrival.
How much? $2000 a night, sleeps eight.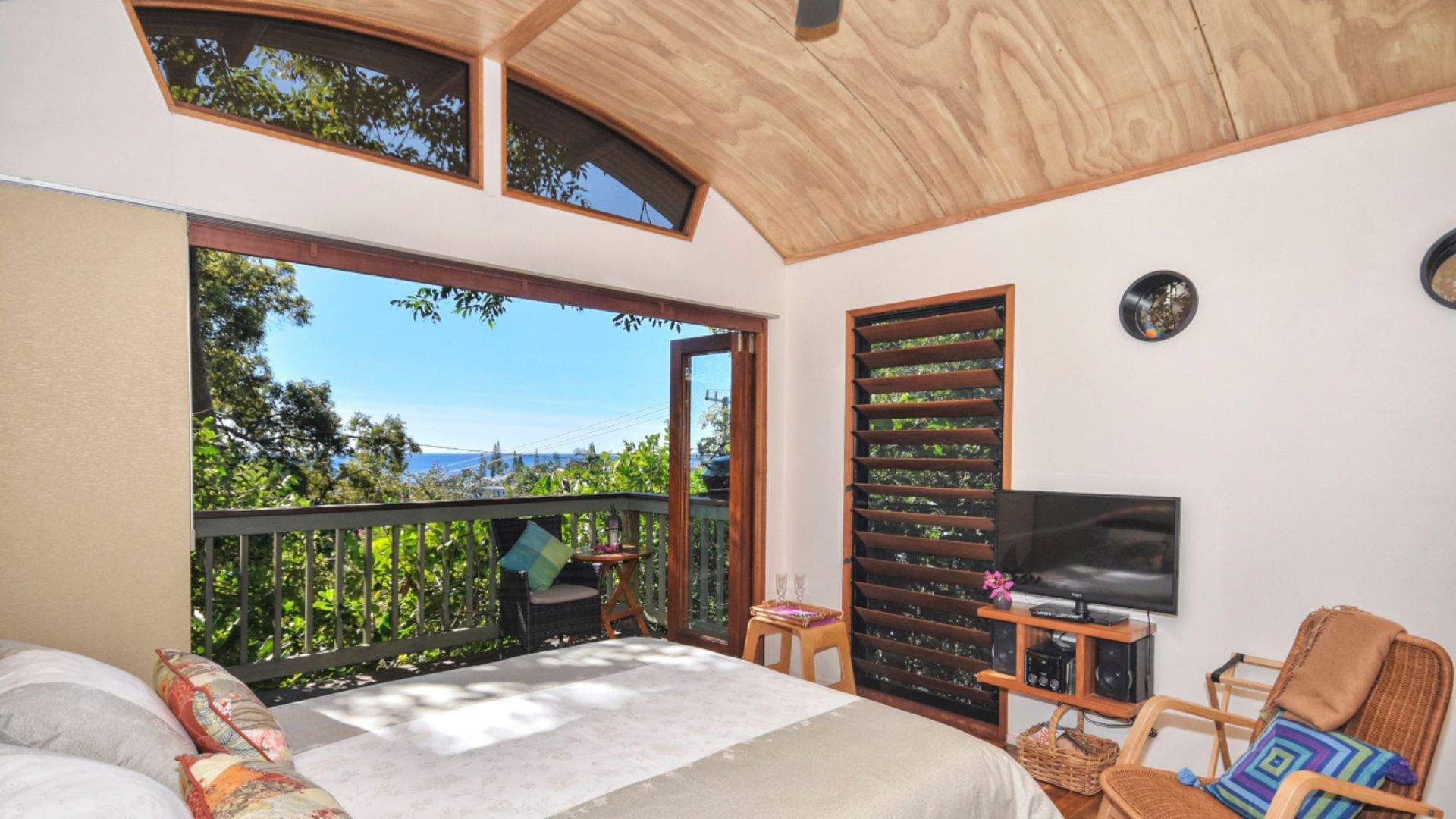 Hidden among the trees while overlooking the ocean, this unorthodox treehouse stay is the best of both worlds when it comes to making the most of the sea and the rainforest.
How much? $180 a night, sleeps two.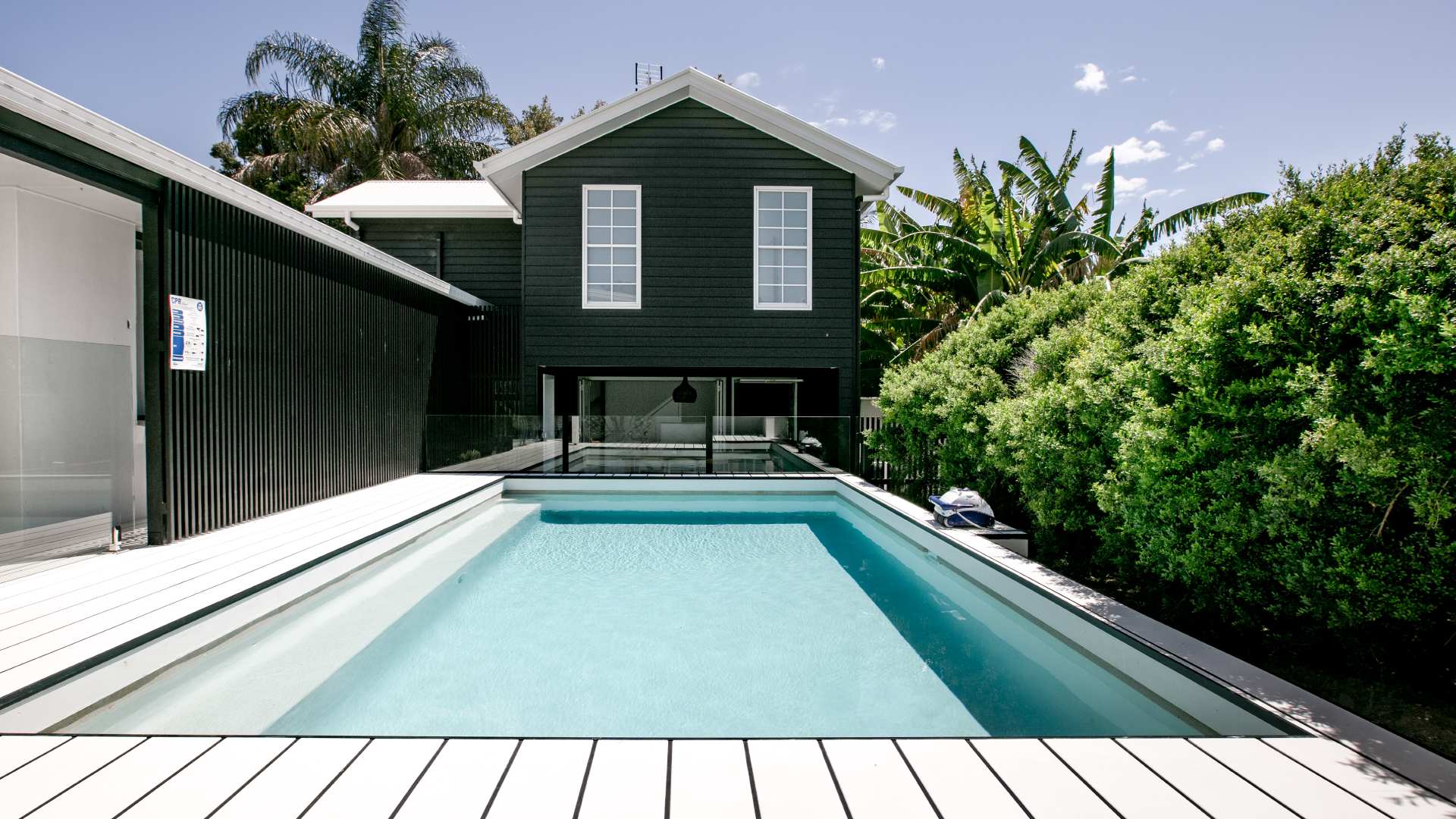 This luxury retreat is as sleek and modern as it comes, fitted with a coffee machine, hairdryer and blackout blinds ready for your holiday naps. As you sip cocktails and relax by the Mykonos-inspired pool space, it'll be easy to forget the beach lies less than a kilometre away.
How much? $252 a night, sleeps two.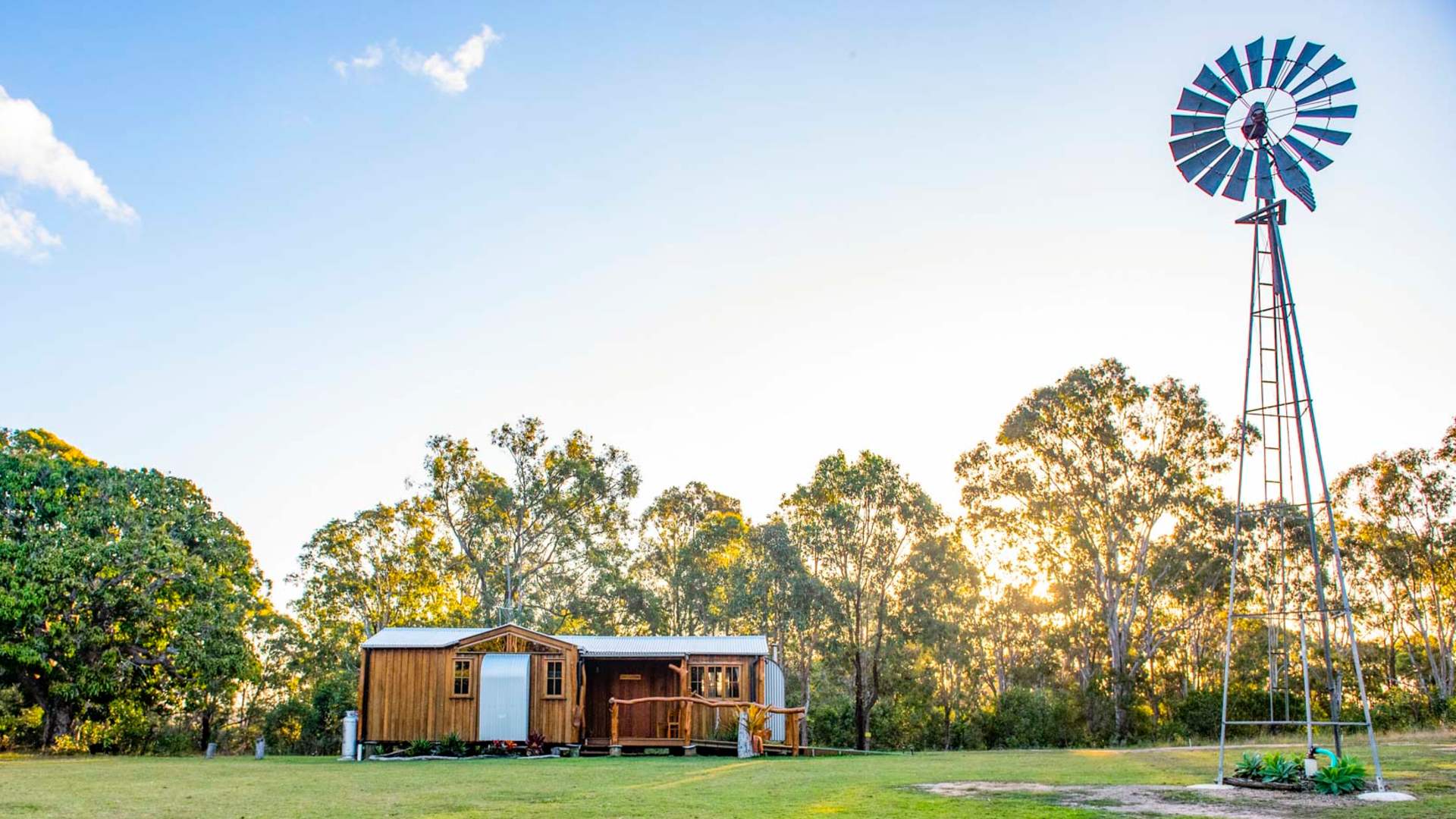 If you're looking for a relaxing home base before jetting off on day trips, try this bushland property. The wheelchair-accessible house is located just three minutes from the Fraser Island ferry and a short drive from Hervey Bay.
How much? $235 a night, sleeps four.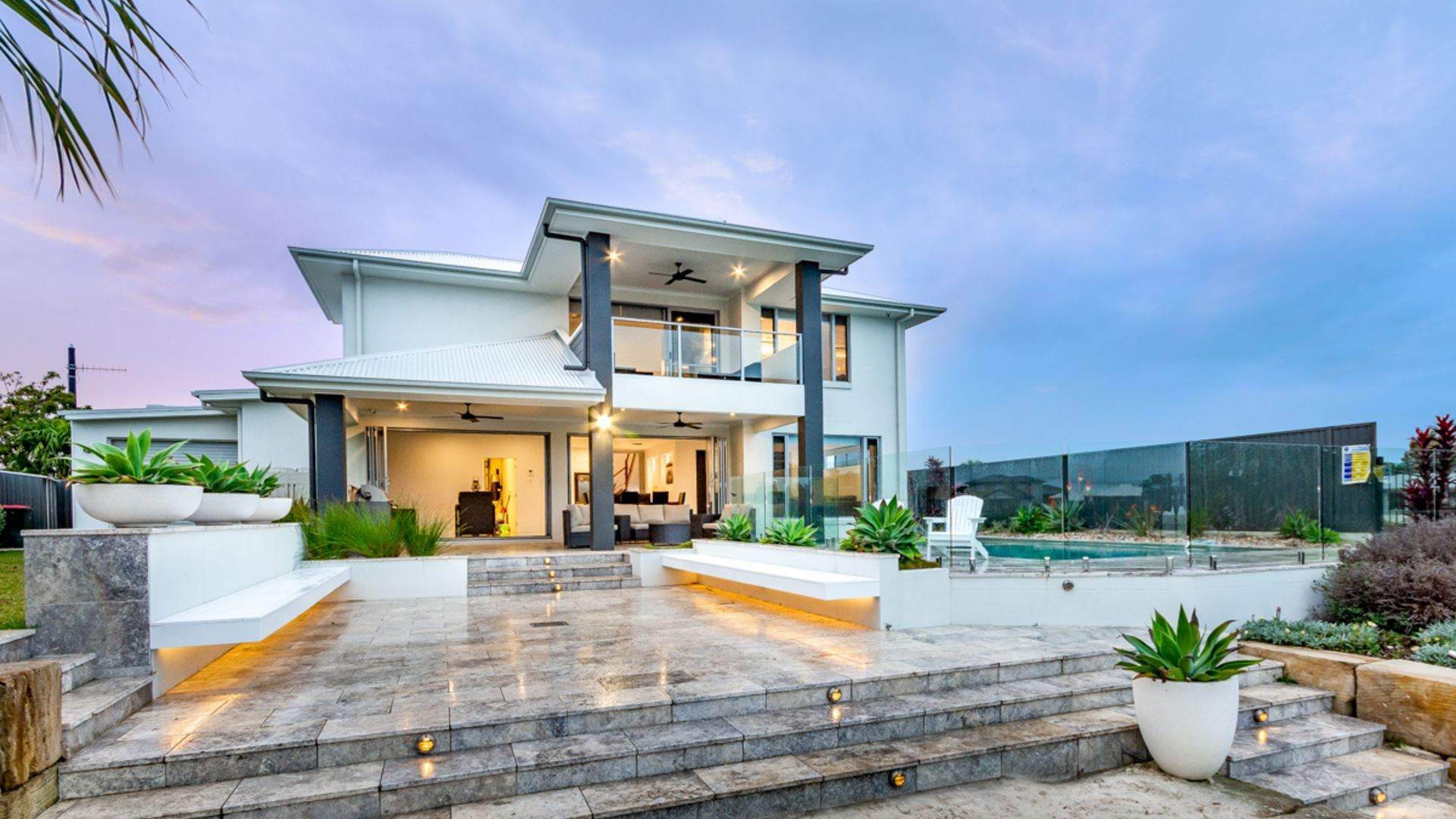 This five-bedroom waterfront house sits on the banks of a pontoon, and comes fitted with a home theatre, pool, kayaks and outdoor barbecue.
How much? $475 a night, sleeps 14.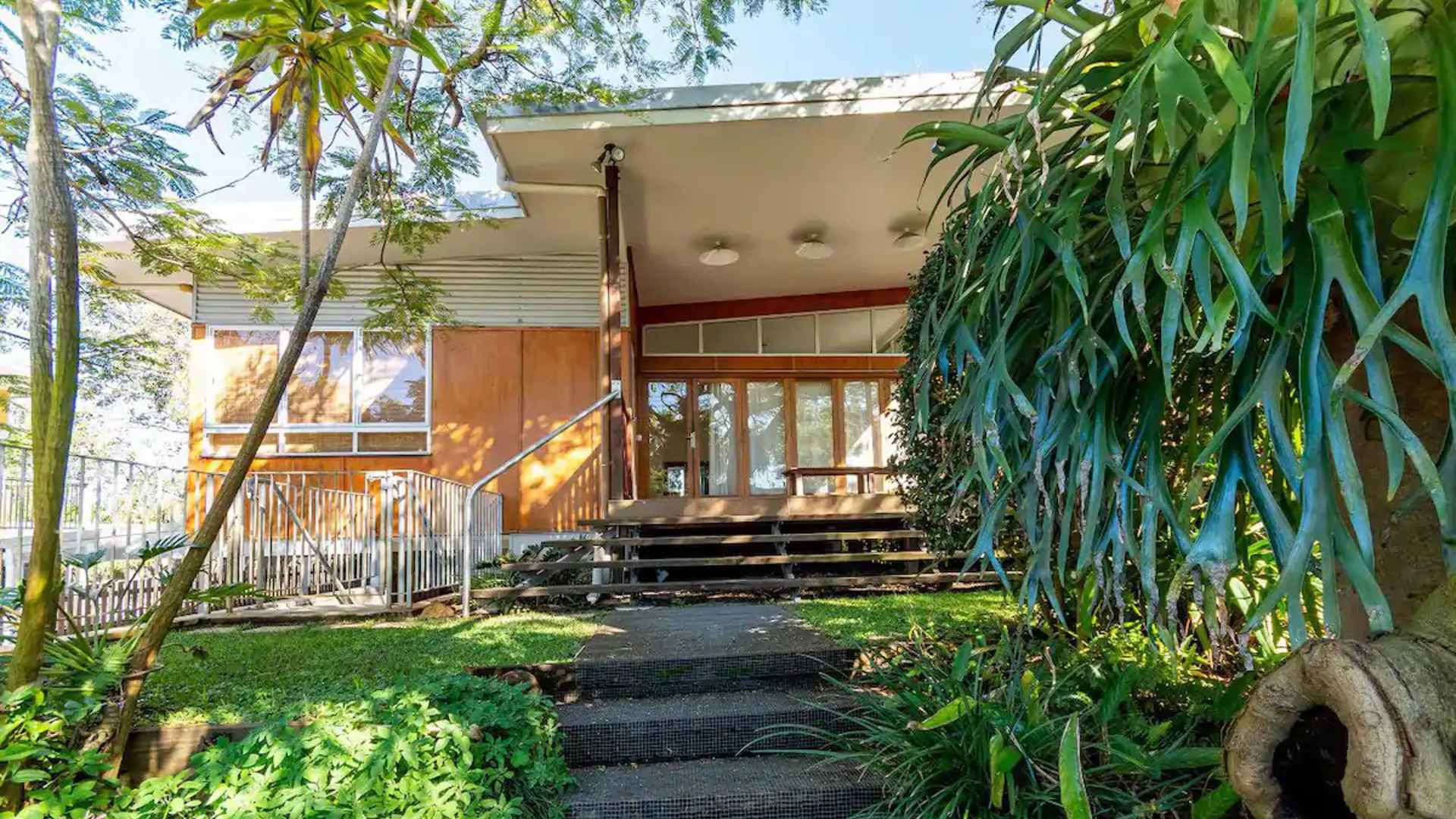 Park yourself in this sleepy beachside town and enjoy a relaxation-filled stay at this leafy coastal house with shaded front and back decks.
How much? $221 a night, sleeps six.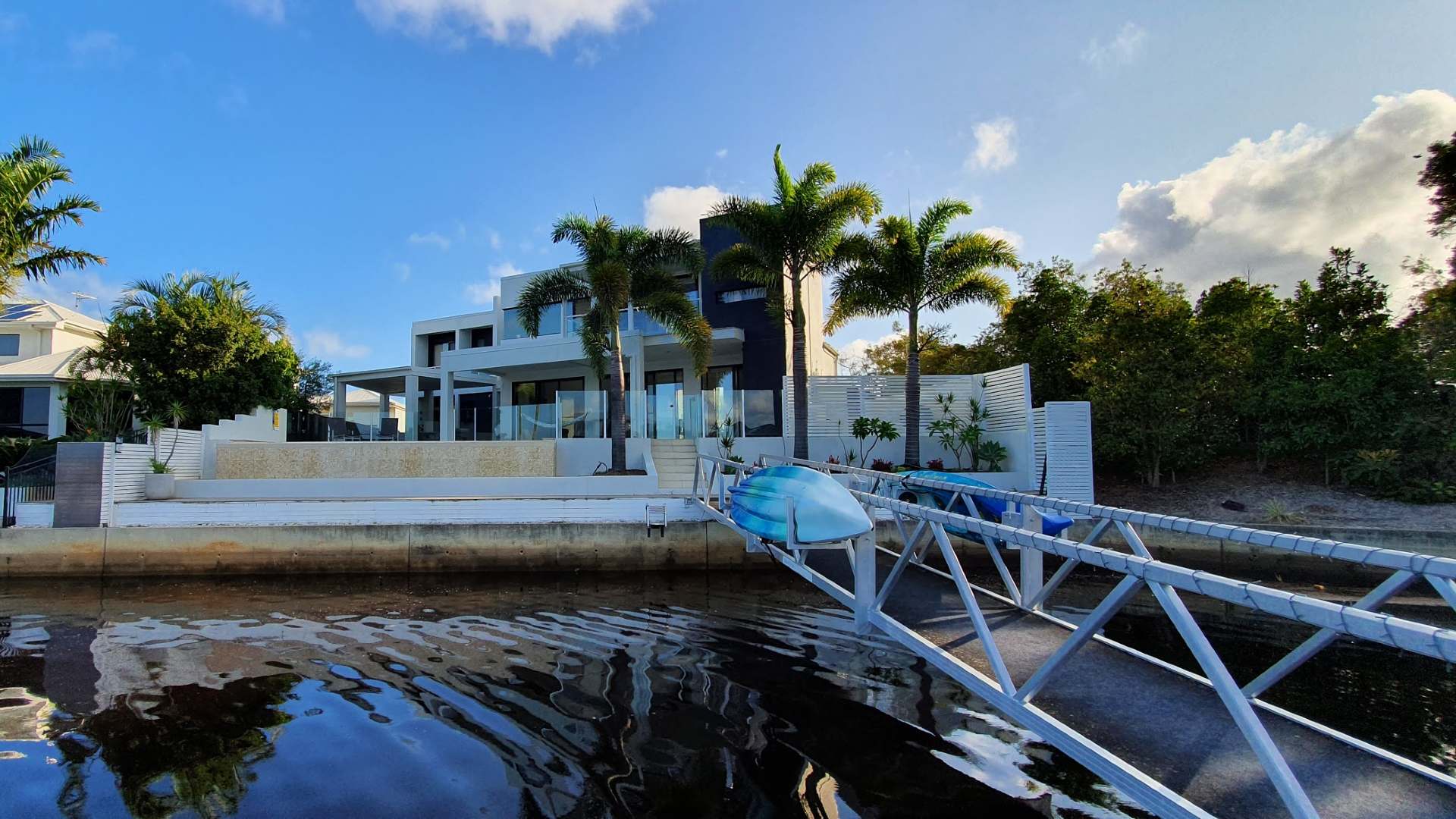 Slip into holiday mode at this luxe resort-style stay. Located just by Golden Beach below the Sunshine Coast, the multi-storey house backs onto a private pontoon, and is fitted with a heated infinity pool and palm tress.
How much? $885 a night, sleeps ten.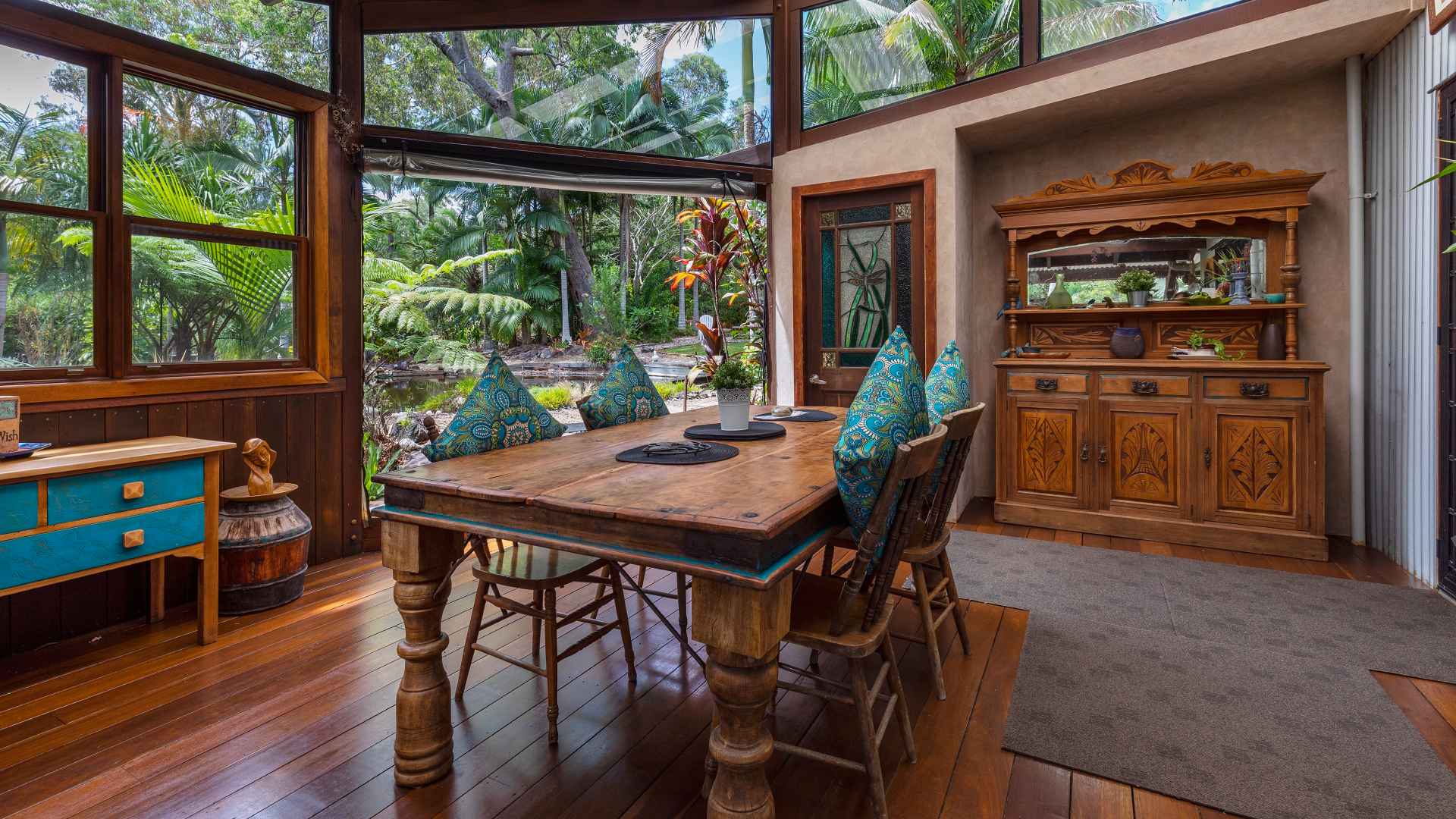 An abundance of trees overrun this sunny coastal stay. The two-bedroom space comes with everything you need for a wholesome, nature-filled holiday including hammocks, board games and stars aplenty once night rolls around.
How much? $281 a night, sleeps four.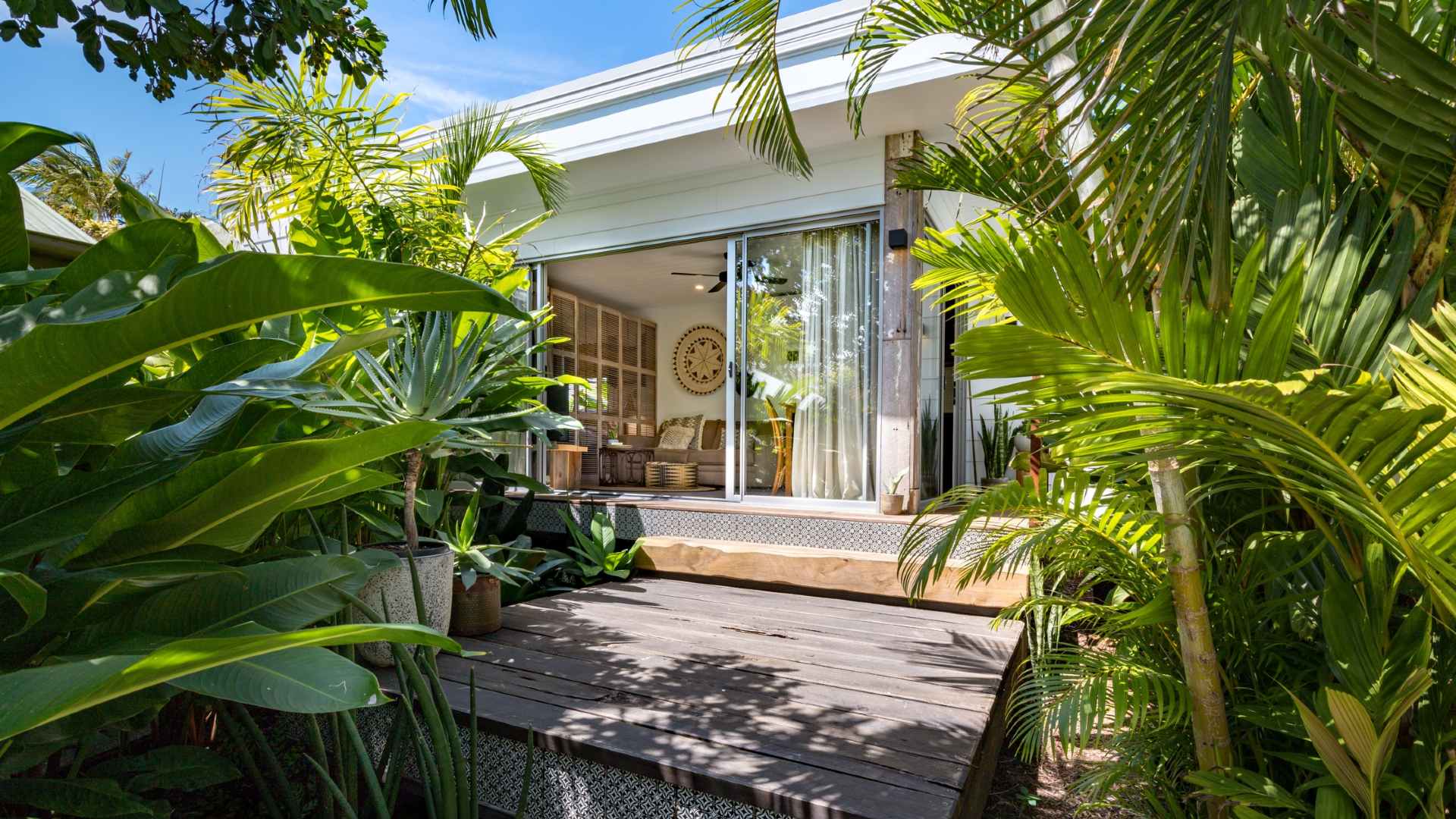 Hidden among the trees, walking distance from the beach and fitted with all the modern luxuries necessary for a relaxing holiday, this Sunrise Beach bungalow has all the trademarks of a cruisy Queensland beach house.
How much? $179 a night, sleeps two.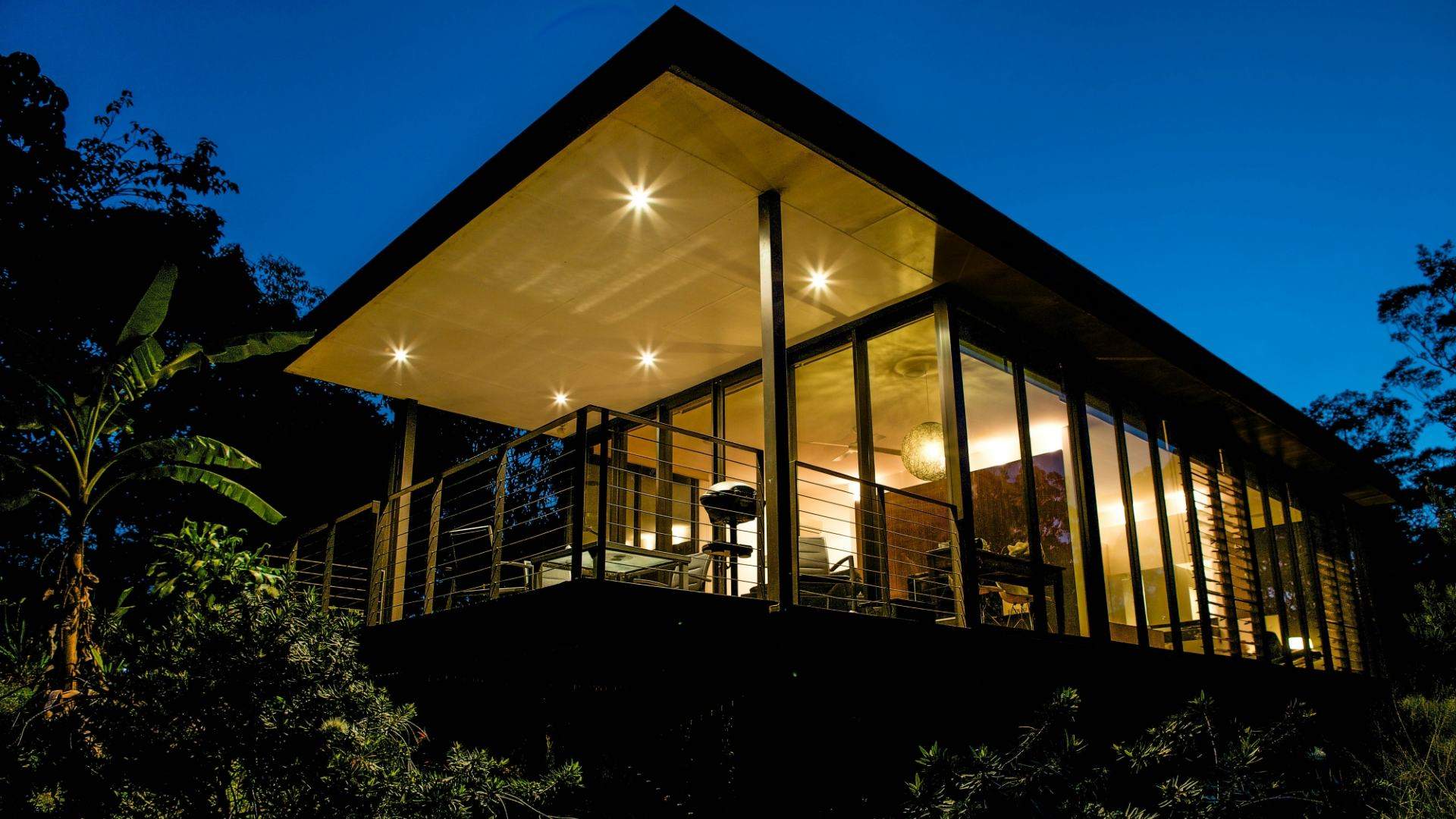 While this glass-walled house is less beachy than other stays on this list, what it lacks in direct access to the surf it makes up for with its picturesque location on Glass House Mountains. Plus, it's still less than 30 minutes to multiple bodies of water, including Golden Beach and the Bribie Island waterways.
How much? $468 a night, sleeps three.

FYI, this story includes some affiliate links. These don't influence any of our recommendations or content, but they may make us a small commission. For more info, see Concrete Playground's editorial policy.
All photos supplied by Airbnb.