Putt Your Way Past Creepy Clowns and Evil Dolls: Victoria Park Is Bringing Back Its Halloween Mini Golf 
There'll be zombies, ghouls and skulls, too, all bringing some scares to the Herston spot from mid-September.
One of Brisbane's most recent traditions is also one of its most fun: themed mini golf at different times of year at the Victoria Park Putt Putt Course. At Christmas, the site gives itself a festive revamp. At Easter, a candy-themed wonderland pops up. And, the Halloween spirit kicks in for a month and a half leading up to the spookiest date of the year — including in 2023.
From Friday, September 15–Tuesday, October 31, the venue's greens will be getting a horror-themed makeover — and, no, missing a hole in one won't be the most terrifying thing about your stint on the course. As it did in 2022, the mini-golf spot is busting out something that's haunted one of Stephen King's best-known horror novels, the movies based on them, and just life in general: clowns being creepy, chilling and downright terrifying.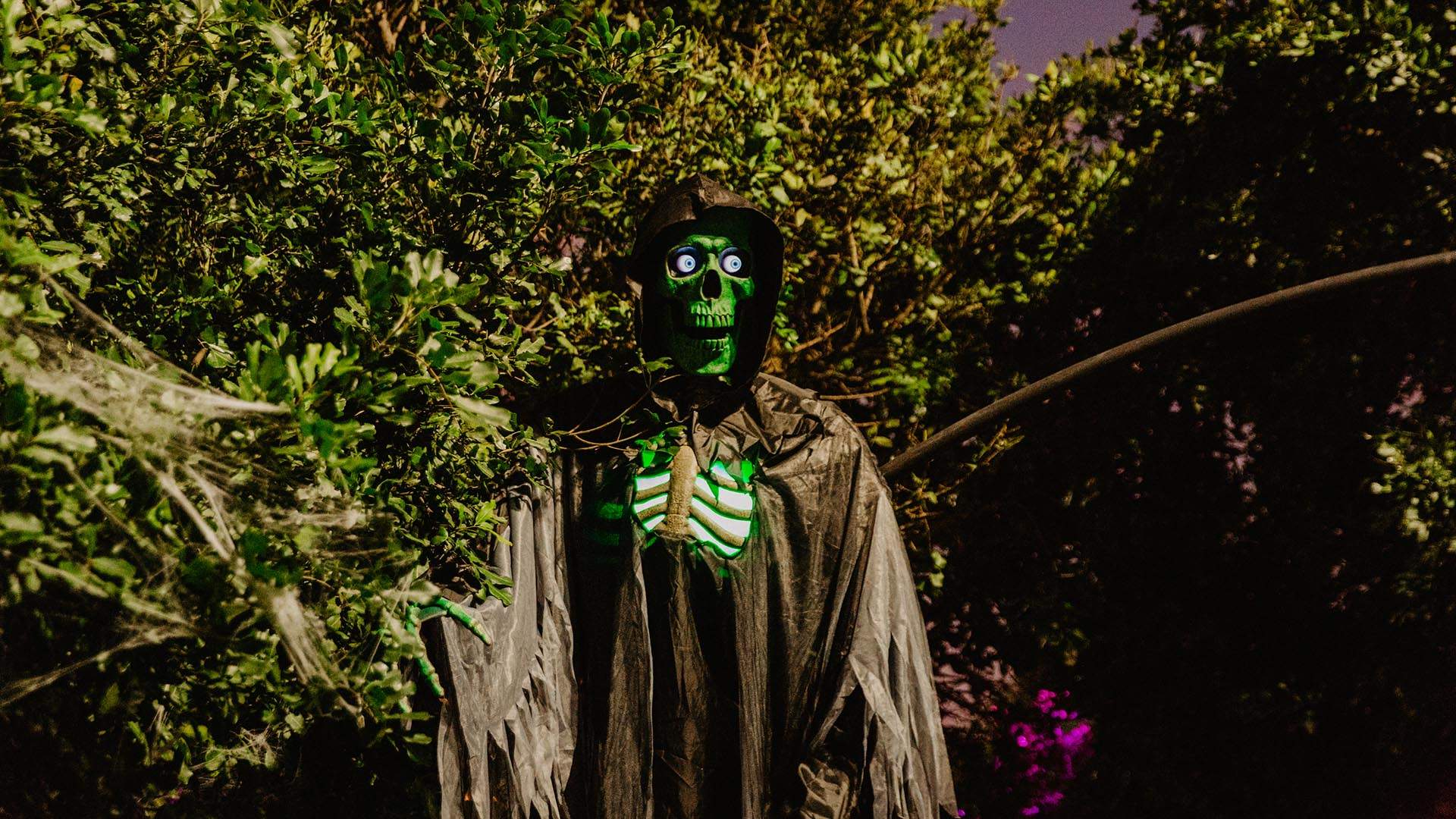 How do you feel about M3GAN, Annabelle, Chucky and the like instead? Evil dolls are also one of 2023's source of inspiration.
Fancy seeing how you cope with both types of eerie figures while you're tap, tap, tapping? Wondering if all that makeup and those unsettling toy stares will put you off your short game? When you're doing the monster mash on the green this year, you'll also be trying to avoid frightening jokers and unnerving playthings.
Zombies, witches, spiders, toxic waste barrels, tombstones, pumpkins: they're also among the petrifying things that'll be improving or scaring your short game again. So is a spot called Broken Bones Boulevard. If a haunted house was to meet up with a mini golf course, this is what it'd look like.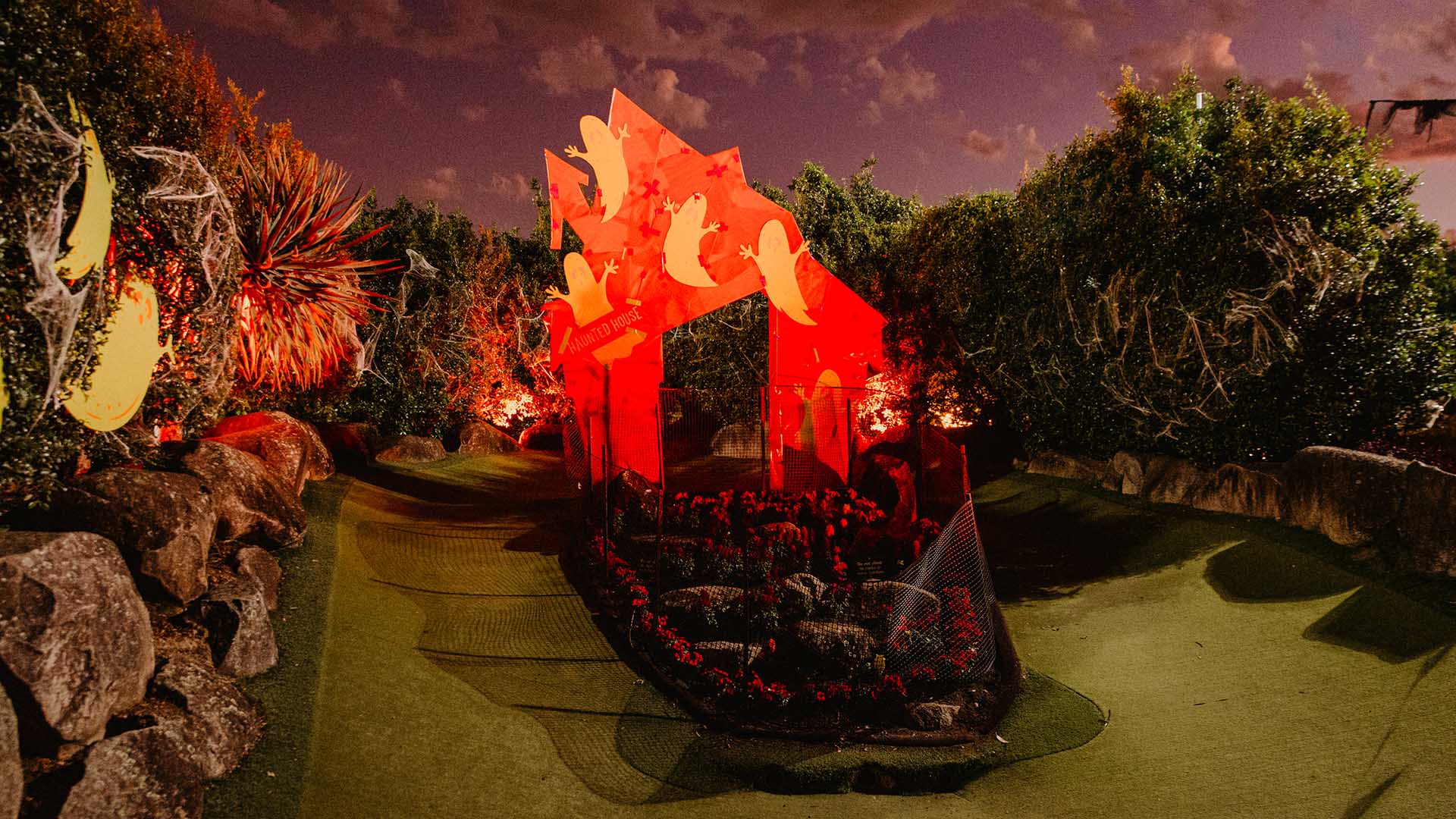 Bookings are essential, with the course open from 6am–10pm Sunday–Thursday and 6am–11pm Friday–Saturday. Fancy a few holes before work? Want to add some fun to your lunch break? Need something to look forward to come quitting time? They're all options. Just remember that it's a family-friendly affair, so you'll likely have plenty of company — and tickets cost $23 per adult.
Also, for liquid courage, there'll be Altos Tequila slushie margaritas available to purchase.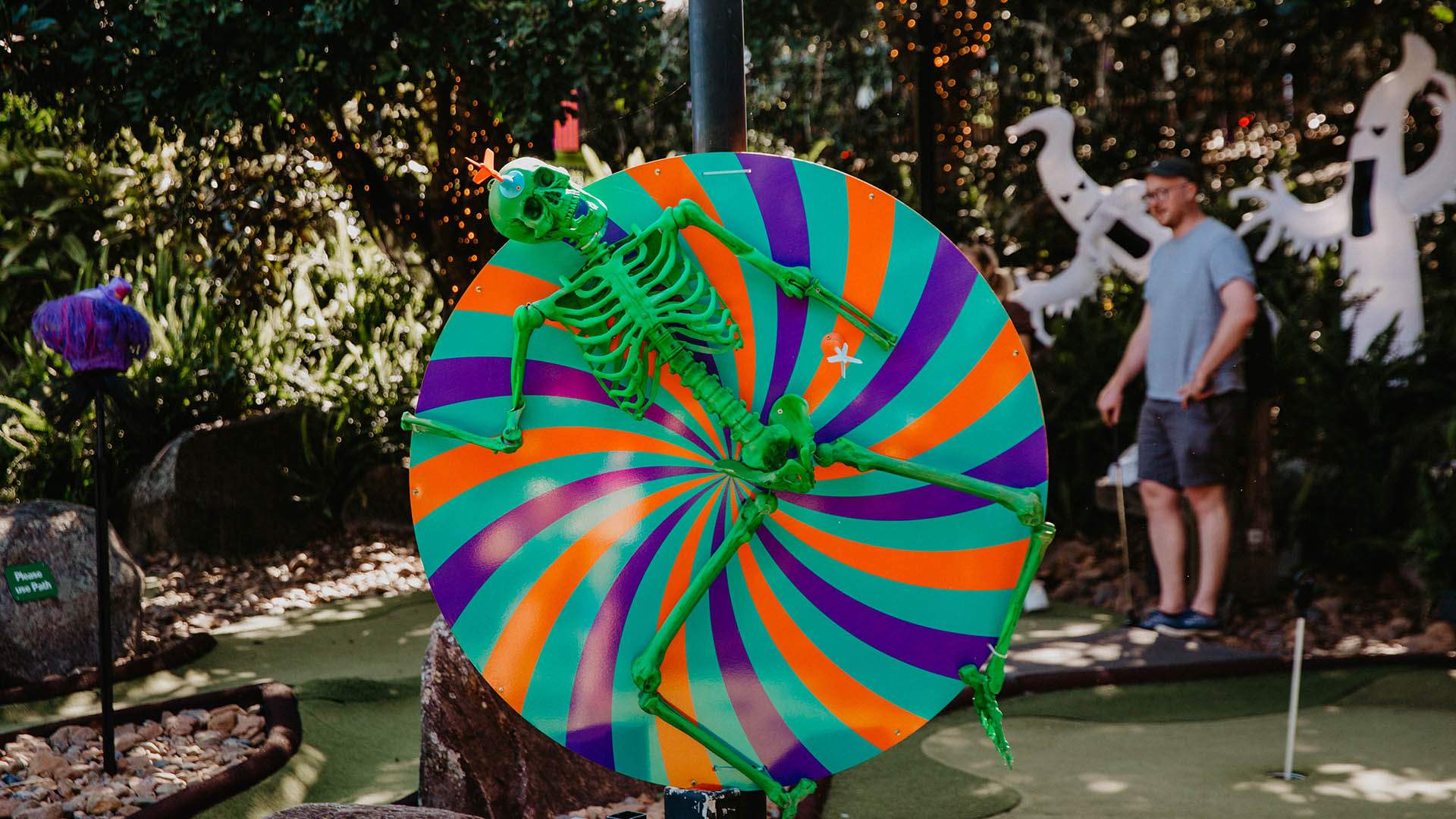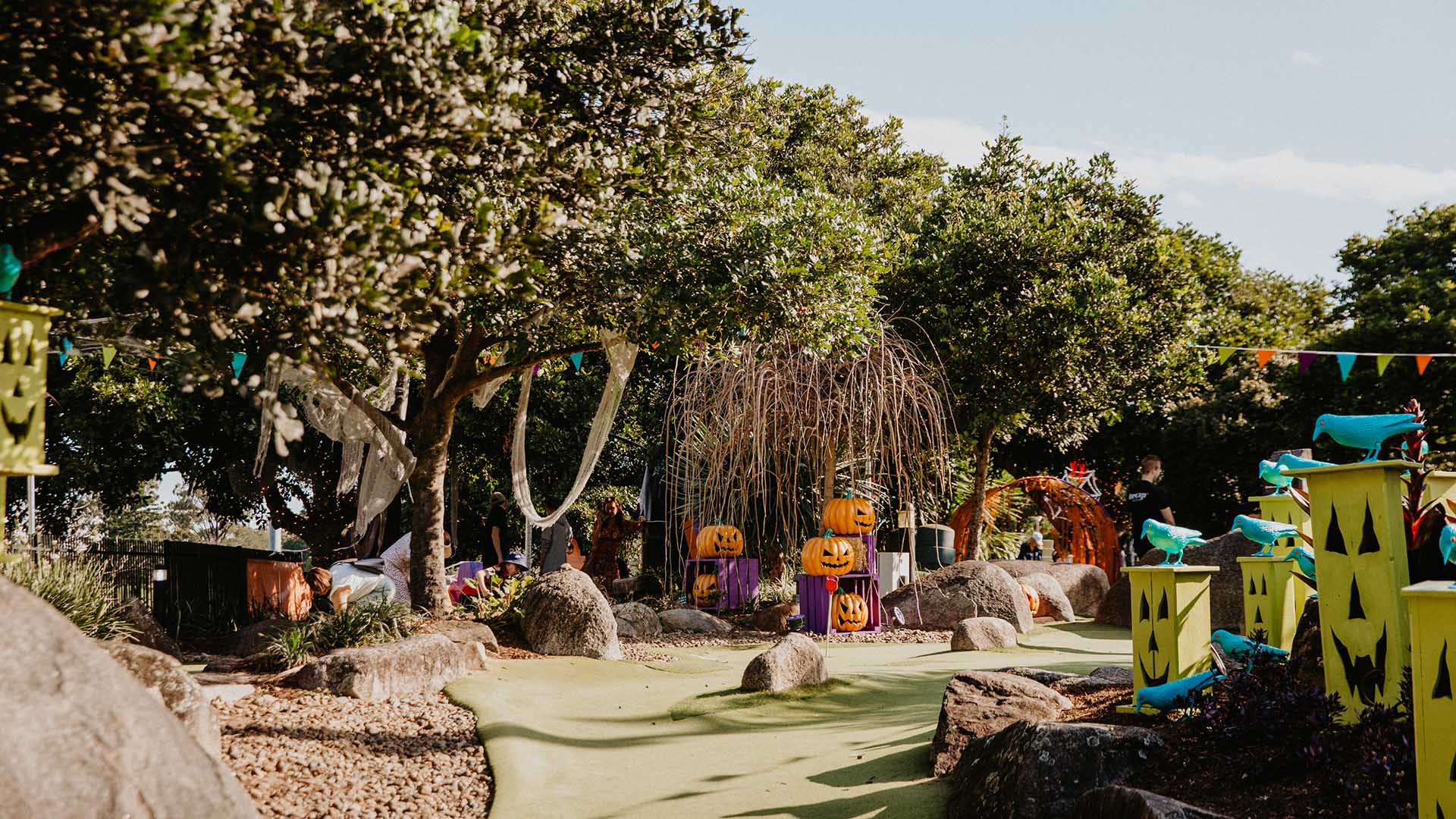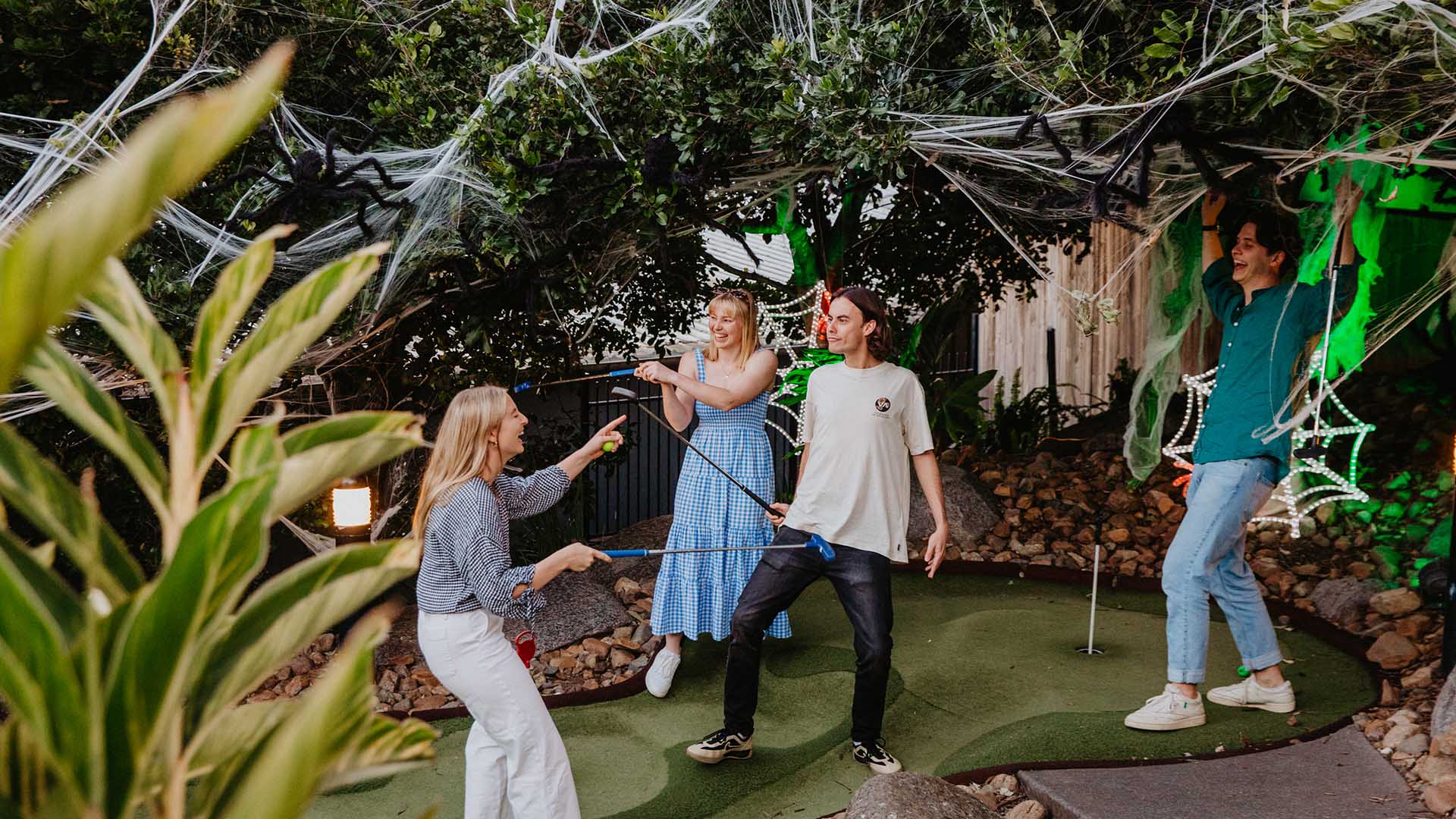 Spooky Putt Putt takes over the Victoria Park Putt Putt Course at 309 Herston Road, Herston from Friday, September 15–Tuesday, October 31, open 6am–10pm Sunday–Thursday (and public holidays) and 6am–11pm Friday–Saturday — with tickets costing $23 for adults. For more information, head to the venue's website.
Concrete Playground Trips
Book unique getaways and adventures dreamed up by our editors