The Constance Hotel Fortitude Valley
Local Brisbane artists have made this hotel their very own work of art.
The Constance Hotel Fortitude Valley had us at rooftop bar. Then they won us over with the gallery-like lineup of contemporary art inside and outside the building.
The Constance Hotel partnered with local and international artists to create this distinct look and feel, including Magee, Numskull, Rone and Beastman. The massive murals all help make The Constance a totally unique place to sleep and hang out at. These unique features help make The Constance Hotel Fortitude Valley one of the best hotels in Brisbane.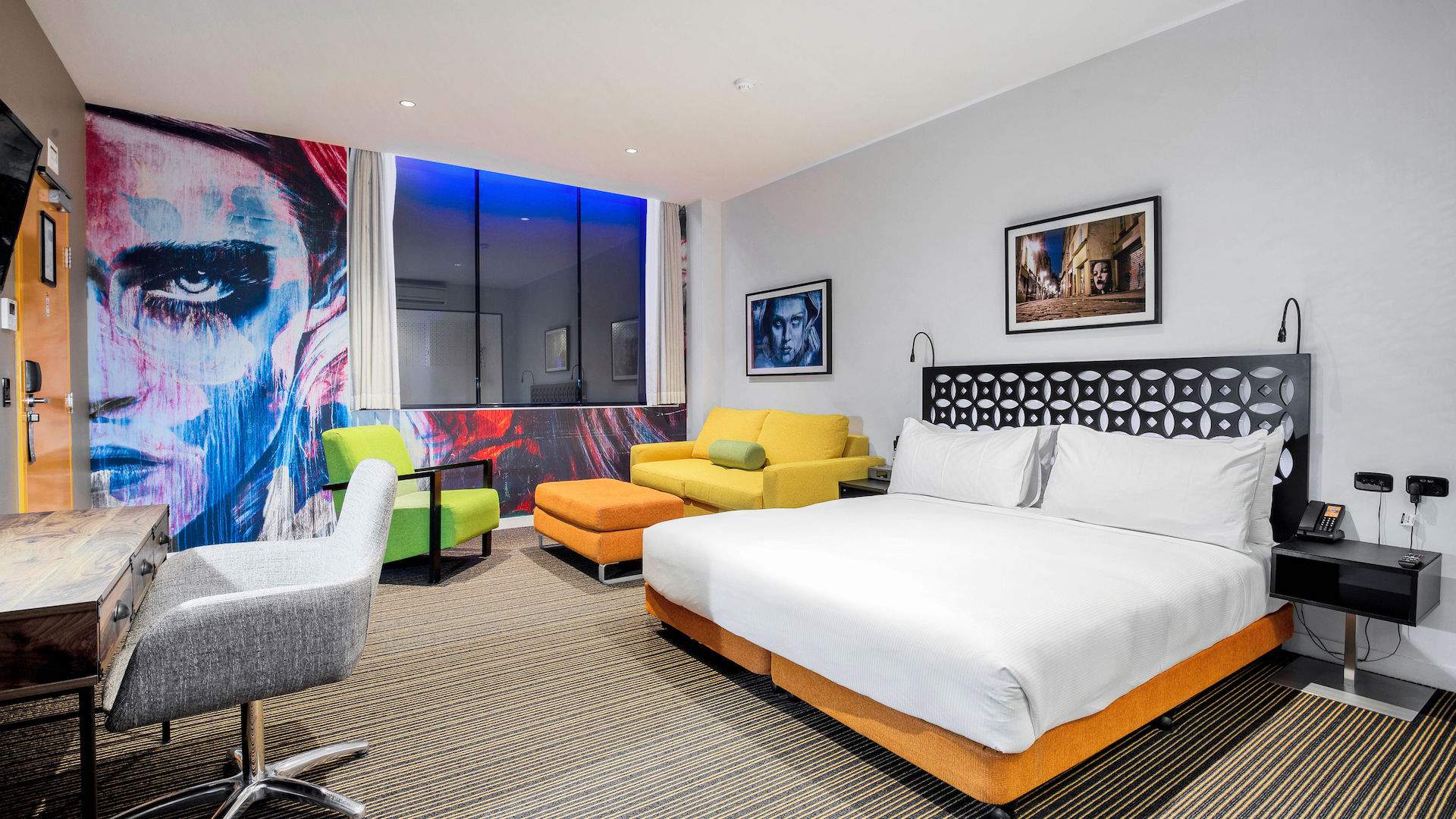 The rooms themselves come with all the trimmings. The distinctive accommodation options include private courtyards, internal spas and themed artist rooms. Free wifi, 40-inch TVs, an in-room coffee machine and iPod docking stations come as standard for all guests, too.
But back to The Constance Hotel's rooftop bar – we can see ourselves 'working' up here with a pint cider in hand any day. Alternatively, we could hire out a shisha, order all the Turkish street food, and dance late into the night with their resident DJs. But non-smokers don't need to worry – those on the hookah are kept separate. It's the ultimate urban hotel.