ARTS & ENTERTAINMENT
Five Valentine's Day Ideas Under $50 That Aren't a Set Menu Dinner
Celebrate love (or just have fun) without breaking the bank.
As most of us loudly exclaim every year, how on earth is it February already? With that, Valentine's Day is almost upon us. Whether you're all in on the celebration of love, you adamantly tell anyone who will listen that it's a money-making conspiracy or you only acknowledge Galentine's Day, there's nothing bad about an excuse to spread warm and fuzzy feelings. If you don't feel like dropping tonnes of cash on one of the many set menu dinners on offer, here are five ideas for V Day that won't break the bank.

LEARN A DANCE OF LOVE AT THE IMMIGRATION MUSEUM
For anyone who loves to dance, or likes the idea of dancing but isn't quite sure how, The Immigration Museum has you sorted. It'll be open late for Latin Valentine in honour of the Mexican tradition El Día del Amor y la Amistad (The Day of Love and Friendship). Entry is just $20 each (or a little extra for a sultry dance workshop or a chocolate and tequila tasting), for a night of salsa dancing, afro beats, cocktails, street food and mariachi love song dedications. To celebrate the importance of platonic and familial love, there's also speed friending sessions, personalised compliment cards and a Polaroid photo booth.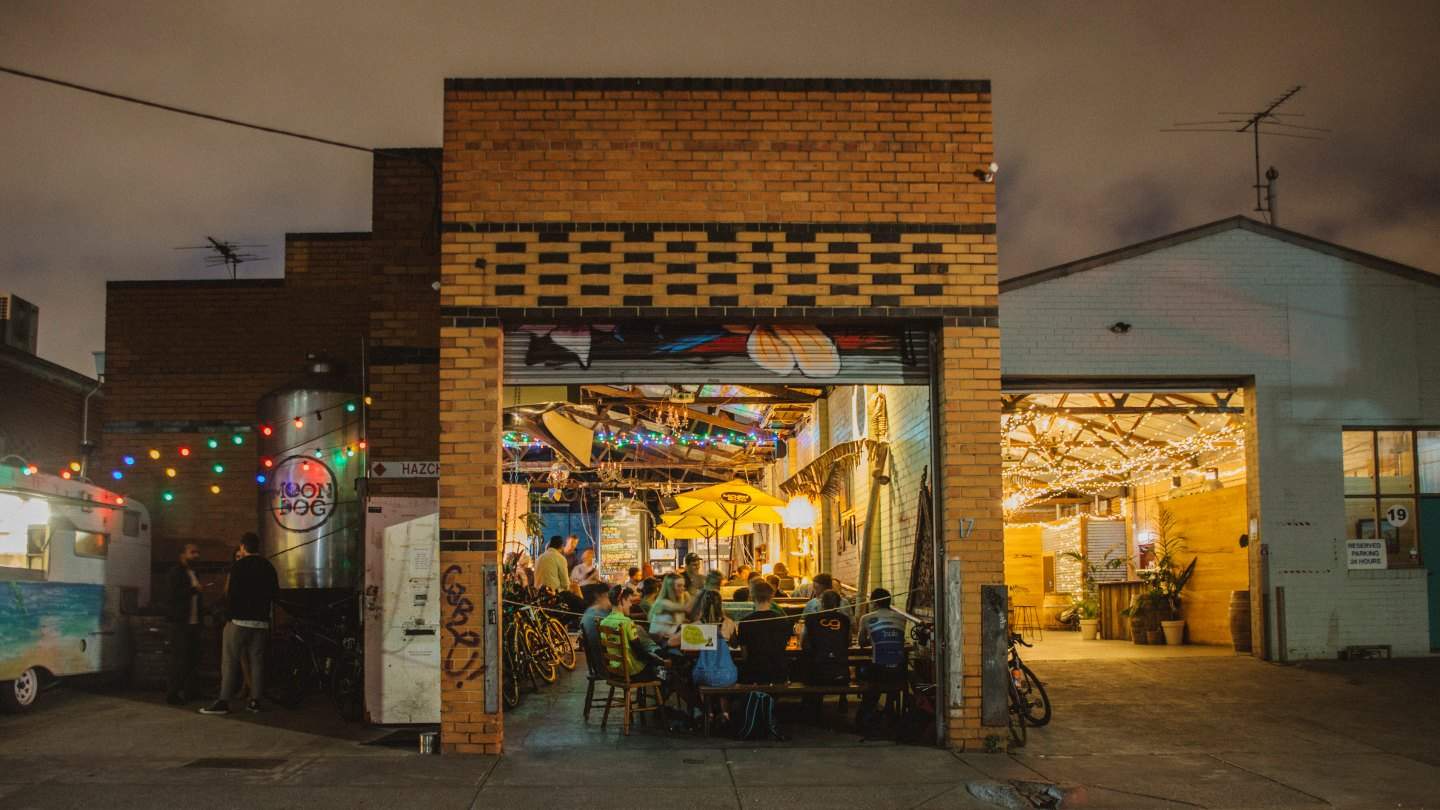 PAT POOCHES AND GET SMOOCHES AT THIS BREWERY
Romance prospects looking a little slim this Valentine's Day? Fear not — your mates at Abbotsford's Moon Dog have the perfect solution, involving some very good boys and plenty of furry (and perhaps a little slobbery) kisses. This February 14, the Abbotsford brewery is serving up a big dose of puppy love with its dog-filled Valentine's Day bash, complete with an adorable doggy kissing booth. It'll be manned by some of Moon Dog's favourite four-legged friends, offering smooches from 4–6pm. Who even needs love when doggy snogs are on the cards? Fittingly, this paw party also coincides with the launch of the latest drop from Moon Dog's Doggo Mates beer series: the big, hazy Leon's New England IPA. Rock up from 4pm and you can be one of the first to sample it fresh from the tap. And, of course, if you've got a pooch of your own, they're welcome to come along and join in the loved-up, Valentine's Day fun.


SEE A FILM IN ONE OF MELBOURNE'S PRETTIEST GARDENS
A twilight picnic, a bottle of wine and a movie under the stars, all with the grass of Rippon Lea Estate under your toes. Idyllic. Barefoot Cinema has returned to the gorgeous garden for another summer, and this February 14 it's screening the always romantic (despite the teenage deaths) Romeo + Juliet. Tickets are $22 a pop so BYO picnic and pick up a bottle of vino from the bar. Barefoot isn't the only outdoor cinema showing flicks this Valentine's Day, either — you can also head to Moonlight Cinema at the Royal Botanic Gardens, which is screening Ghost; catch Rocketman at the MCG; or watch a free screening of The Notebook at the pop-up Fed Beach.


SOAK IN THE SWEET SOUNDS OF THE MELBOURNE SYMPHONY ORCHESTRA
A free concert at Sidney Myer Music Bowl is a summer right of passage at this point and a super romantic (and cheap) way to spend Valentine's Day this year. La Dolce Vita (the sweet life) will kick off at 7.30pm, conducted by Benjamin Northey, featuring the MSO horn quartet and the world premiere of a MSO commission by Richard Mills, 'Island Signal Island Song'. We advise putting a picnic together and getting down early (doors open at 4.30pm) to secure your spot for a night of classical overtures under the stars.



EMBRACE THE 'TRUE' MEANING OF THE DAY: CHOCOLATE (AND CRAFT BEER)
Richmond's Concrete Boots Bar is aiming to help you escape the usual love day schtick with craft beer and chocolate extravaganza Schmalentine's Day. Teaming up with sweet specialists The Dessert Plate, Concrete Boots will be pairing paddles of craft beer with artisanal chocolates. For $16 a paddle, you'll get three brews, each with a taste of its perfect chocolate buddy. Try the Big Shed Golden Gaytime stout paired with Cocoa Rhapsody's Mocca, a mango IPA from Jetty Road and Monsieur Truffe's caramel milk chocolate with sea salt, or a chai flavoured choccy with a Belgian blonde ale from Hargreaves Hill. There'll also be snacks, share plates and chocolatey desserts to enjoy.

Top image: Immigration Museum
Published on February 10, 2020 by Leisha Kapor