HBO's Brilliant New Meta Miniseries 'Irma Vep' Is a Bold Film-to-TV Remake About a Film-to-TV Remake
Instantly one of 2022's best new shows, this smart and savvy eight-part film-industry satire stars Alicia Vikander as a huge Hollywood actor making a new series in France.
With Irma Vep, French filmmaker Olivier Assayas (Wasp Network) retraces his own footsteps, turning his cult-favourite 1996 movie of the same name into an Alicia Vikander-starring HBO miniseries. There's more to that act both on- and off-screen, and Assayas couldn't be having more fun with the whole concept. But first, David Lynch's Twin Peaks deserves a mention. No, not just because it's always worth thinking about. When that cult-favourite series returned in 2017 after a quarter-century gap, it ended its 18-hour run by asking "what year is this?". That query made complete sense in the show's narrative with its Lynchian logic; however, it's also as perfect a comment on the state of entertainment today as anything could utter.
In Lynch's hands, Twin Peaks was never going to feel like slipping cosily back into the past to rehash old glories. Almost everything else that's hit screens of late can't make that claim, though. Among 2022's big box-office successes so far sits the latest Batman flick, the 28th Marvel movie, a 36-years-later sequel, the 11th Wizarding World instalment, yet another Spider-Man film and more Ghostbusters; what year is this indeed? Irma Vep doesn't belong in their company, however. It slides into streaming queues knowing the everything-old-is-new-again status quo, and probing, challenging and satirising it. It also jokes about whether an episodic project aired on TV can really be a movie, playfully riffing on the chatter about Twin Peaks' third season — and it's one of the best things to reach television since that masterpiece.
Streaming weekly in Australia via Binge since Tuesday, June 7, and in New Zealand via Neon from Tuesday, June 14, Irma Vep also requires some unpacking. The term 'layered' has rarely ever applied to a show quite as it does here. So, Assayas remakes his own film — and the resulting series follows a director remaking one of his own past flicks as a TV project, too. In all versions of Irma Vep, the movies and shows being made are also remakes of 1915–16 French crime effort Les Vampires. It was a ten-episode, seven-hour cinema serial, and it's supremely real. Indeed, by first helming a feature about remaking Les Vampires, and now a series about remaking a movie that remakes Les Vampires (which, IRL, is also a remake of a movie that remakes Les Vampires), Assayas keeps remaking Les Vampires in his own way.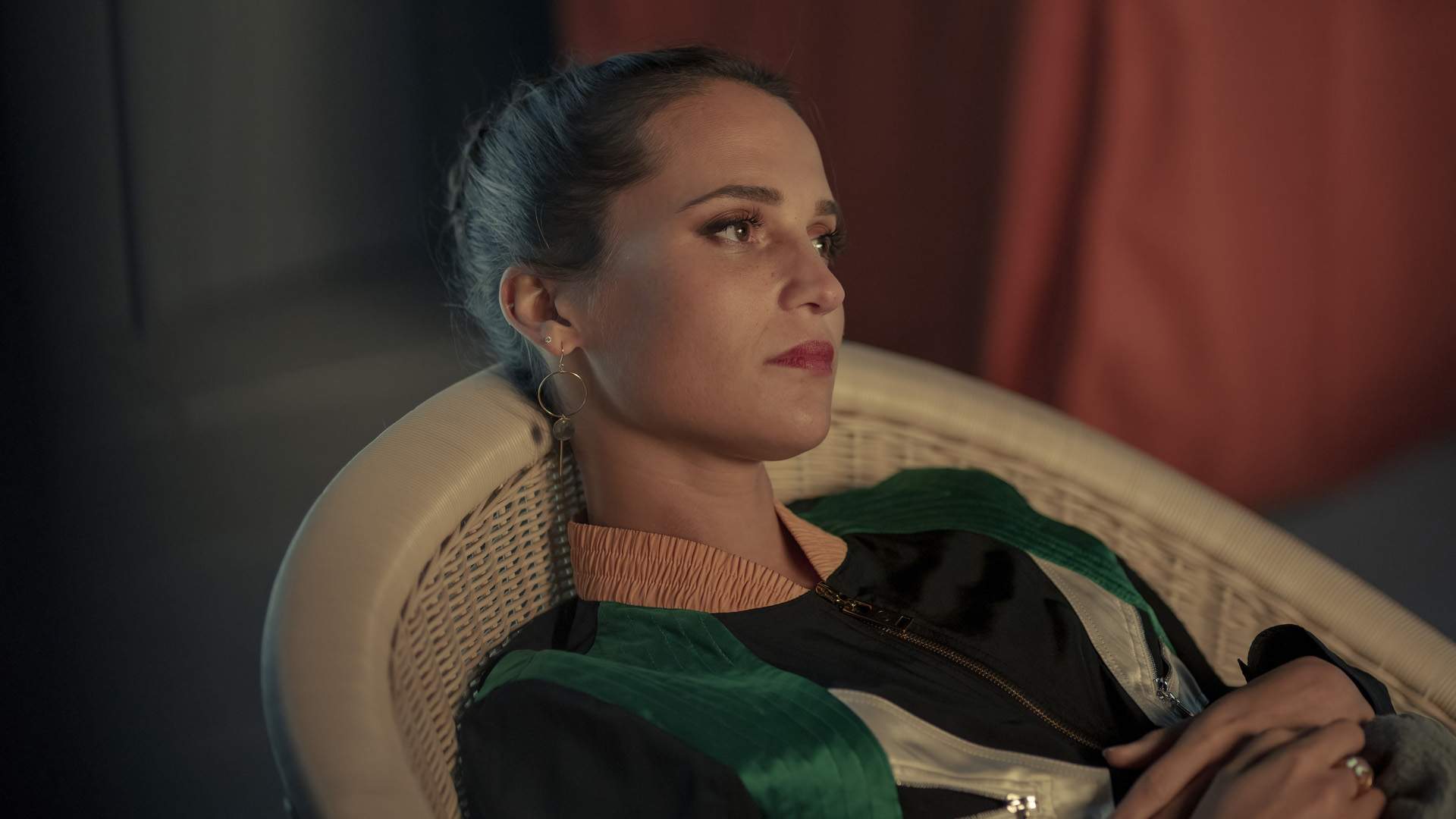 The nested dolls that are Irma Vep's meta setup just keep stacking. The 1996 Irma Vep starred Maggie Cheung, who'd later become Assayas' wife, then ex-wife — and the 2022 Irma Vep haunts its on-screen filmmaker René Vidal (Vincent Macaigne, Non-Fiction) with visions of his ex-wife Jade Lee (Vivian Wu, Dead Pigs), who, yes, led his movie. If you're a fan of word puzzles, you might've also noticed that Irma Vep is an anagram of vampire; that said, Les Vampires isn't actually about bloodsuckers, and nor is any iteration of Irma Vep. To add to the list, while Cheung played a version of herself, Vikander (Blue Bayou, The Green Knight) plays fictional American star Mira — a name that's an anagram of Irma. You can also take that moniker literally, because mirroring is patently a pivotal aspect of Irma Vep in every guise.
This lengthy roster of links, nods and connections isn't done yet, with René clearly a fictionalised version of Assayas, and the latter finding inspiration for Mira elsewhere in his career. Two of his recent gems, the sublime duo that is Clouds of Sils Maria and Personal Shopper, both starred Kristen Stewart — and spotting similarities between her professional and personal lives and Mira's is oh-so-easy. In fact, Mira signs up for René's new Irma Vep after leading huge Hollywood hits, then yearning for more complex and substantial work. She also has a famous actor ex, Eamonn (Tom Sturridge, the upcoming The Sandman), and moved on with her now-former personal assistant Laurie (Adria Arjona, Morbius).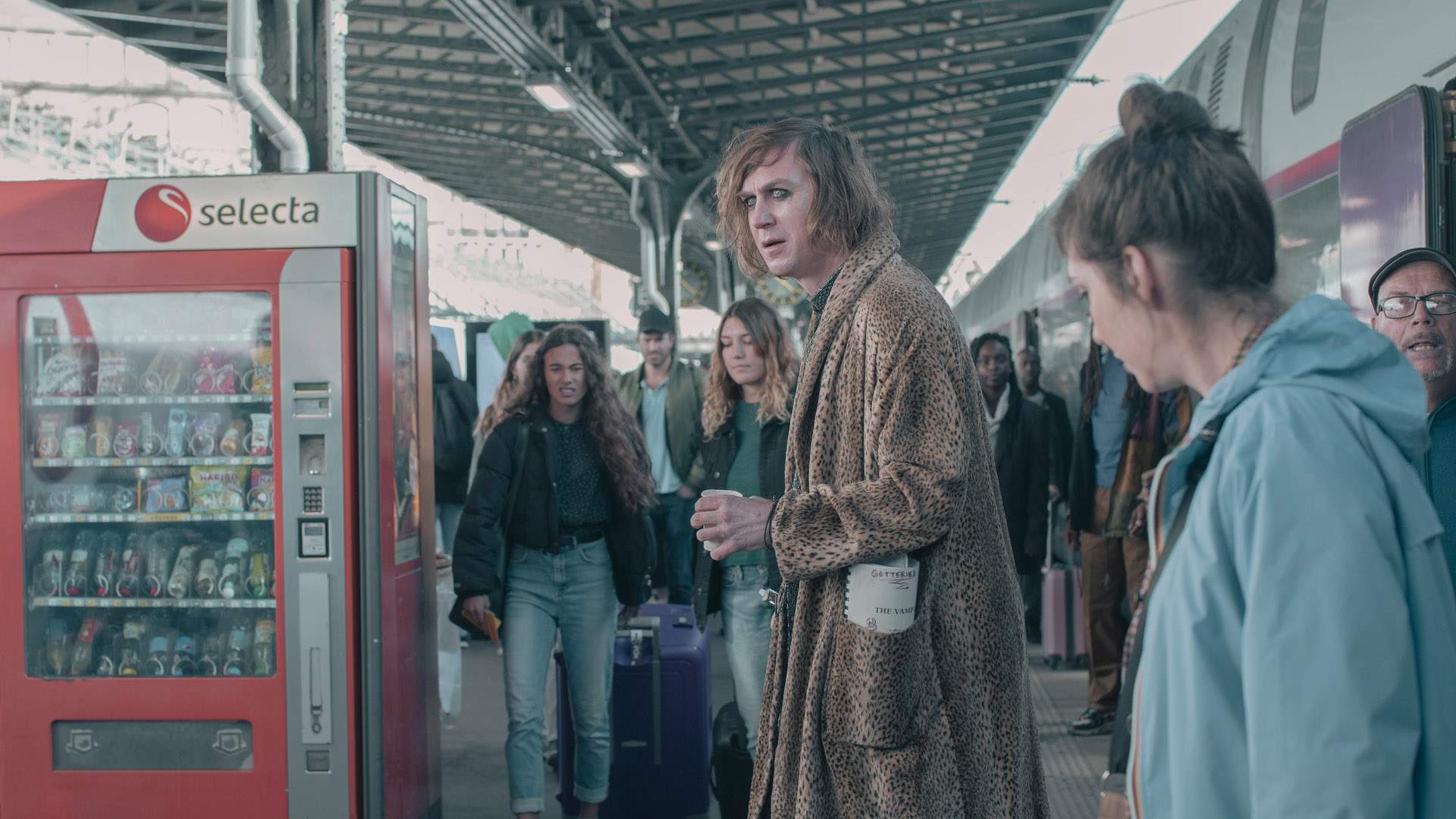 As delightful as it is for diehard cinephiles, knowing all of the above isn't essential before watching Irma Vep 2.0. It helps put viewers on its wavelength, though — and this is a show that's all about wavelengths. René can't find his, with the production plagued by insurance woes, actors demanding either big sex scenes (Sorry Angel's Vincent Lacoste) or crack (Proxima's Lars Eidinger), and a financier who only stumped up the cash to get Mira to front his new perfume line. Amid that chaos, and after finishing promotional duties on her last blockbuster (and running into the now-married Laurie in the process), Mira attempts to plunge as deeply as she can into her role. She adores the black velvet catsuit that costume designer Zoe (Jeanne Balibar, Memoria) has fashioned — almost as much as Zoe visibly adores her — and, even under her new assistant Regina's (newcomer Devon Ross) watchful eye, immerses herself in playing Irma Vep far more than the script requires.
Everyone's sinking their teeth into something here, or trying to, just as Assayas bites into a smart and savvy satire about the entertainment industry. Everyone's feasting on something, too, including Hollywood's insatiable need to devour itself one sequel and remake at a time. Irma Vep tackles these ideas, and parodies the incessant lust for more and more screen content, the perils and perks of fame, on-set antics and plenty of online discussion about cinema over the past decade, all while musing on the lines between art and reality as well. Oh, and while throwing in a wonderful Emily in Paris gag. But Assayas is an arthouse auteur above all else, and he's always grounded and naturalistic rather than campy and farcical — even when Irma Vep is hilarious, which is often. In contemplating why we consume art, or make it so that others can (and for others still to capitalise upon), he also revels in both dissecting and simply hanging out among behind-the-scenes shenanigans.
If that wasn't all phenomenal enough — and equally thoughtful, playful and savagely clever — Irma Vep is hypnotically lensed like it belongs on the big screen. It also shimmers with the full force of Vikander at her absolute best (yes, better than her Oscar-winning turn in The Danish Girl). There's such an earthiness to her performance that it hardly feels like watching a performance at all. She's acting, of course — Irma Vep doesn't add that layer to its pile — but she inhabits Mira with relaxed effortlessness, whether she's projecting the cool, calm and collected movie-star persona, showing the character's vulnerabilities, or diving into the allure that the series-within-a-series version of Irma Vep holds. Macaigne, the always-impressive Lacoste and Eidinger, and Balibar and Ross also do their utmost, because this show isn't short on standouts. But that key combination of Assayas, Vikander and all things Irma Vep is what dreams are made of, as is one of 2022's most glorious new TV shows.
Check out the trailer for Irma Vep below:
Irma Vep streams week by week in Australia via Binge since Tuesday, June 7 — and in New Zealand via Neon from Tuesday, June 14. 
Images: Carole Bethuel/HBO.
Concrete Playground Trips
Book unique getaways and adventures dreamed up by our editors