'Harry Potter and the Cursed Child' Will Condense Its Magic Into a One-Part Play From May 2022
If you're keen to see the wizarding stage production in its original two-part form, you'd best accio yourself along before March.
When Harry Potter and the Deathly Hallows dropped its last terrible three words on us at the close of the book, all was not well. It would never be well without Harry, Ron, Hermione fighting the Dark Lord in a series of fantastical and wholly engrossing scenarios. But, little did we know, this would not be the end of the Age of Harry Potter. Thanks to the internet and the sheer demand for all things HP, Harry has lived on through new books, fan website Pottermore, the Fantastic Beasts film spinoff series and all manner of events dedicated to the franchise.
One of the biggest things to come of the post-Harry Potter era has been Harry Potter and the Cursed Child, of course — aka the West End play that's essentially the eighth book in the series. It first arrived in Australia in February 2019, hitting up Melbourne's Princess Theatre, and proved unsurprisingly popular. And while it's about to return after the city's latest lockdown — from Thursday, November 18, in fact — the production has just announced that its shows from May 2022 will be a whole lot different.
Muggles, if you want to see The Cursed Child in its current two-part form, you'll need to accio yourself along before March next year. After that, from May, it'll be taking to the stage in a single one-session showing — condensing its story into one part.
Basically, this'll be The Cursed Child reimagined — and it'll hit Melbourne after making its world premiere on Broadway this month. San Francisco and Toronto are also getting one-part versions of the show as well; however, Melbourne will beat them to it.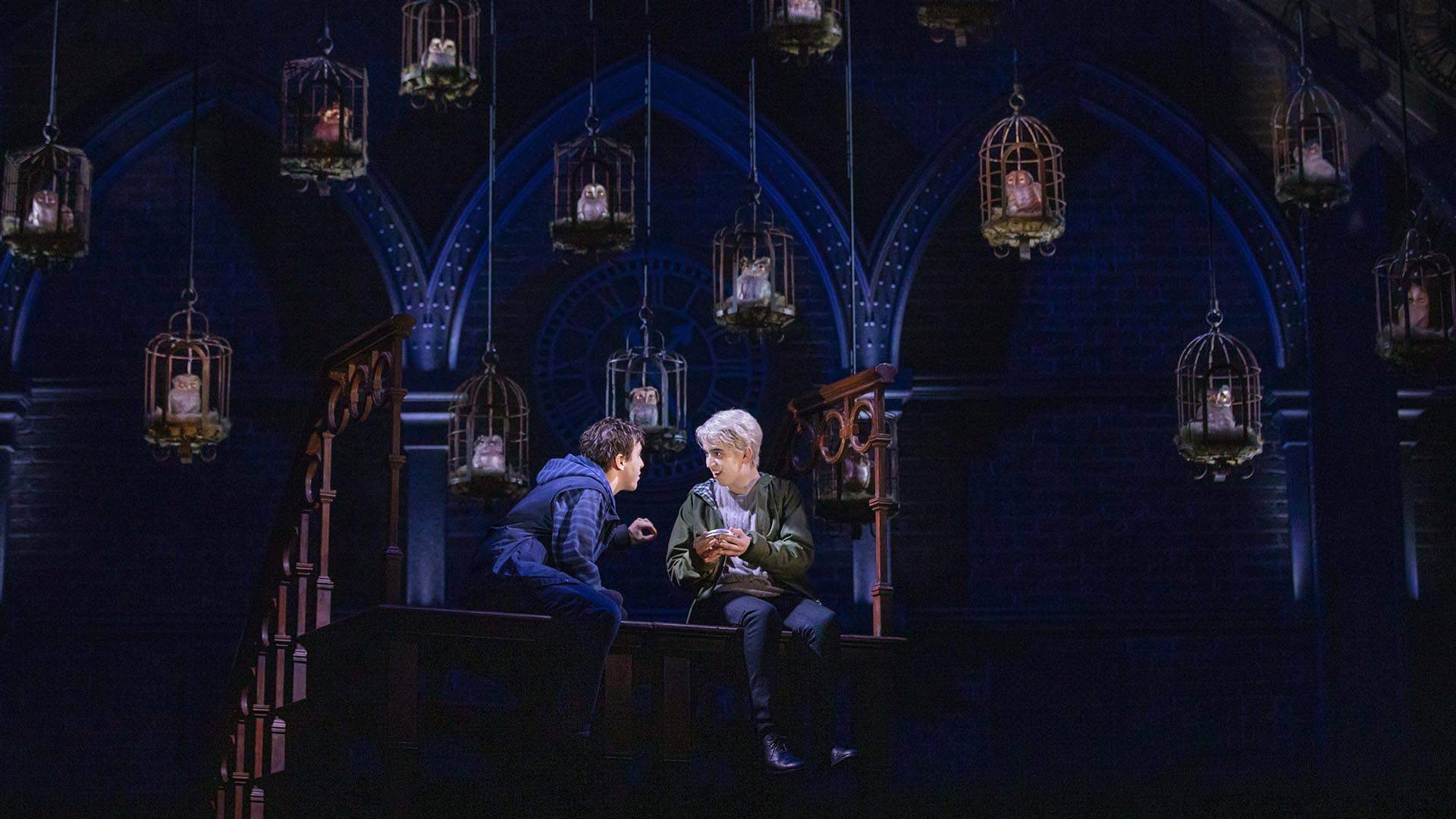 So what exactly is The Cursed Child about? Well, it picks up 19 years after Harry Potter and the Deathly Hallows and that abominably cheery epilogue on Platform 9 3/4. Harry is now an overworked Ministry of Magic employee, and the play focuses on both him and his youngest son Albus Severus Potter as they grapple with the past and future.
Since debuting in London in July 2016, the production has won a swathe of awards and has proven a repeated sell-out — in the West End, on Broadway and in San Francisco, too. In its Melbourne run so far, it has become the most successful play in Australian history, including attracting 325,000 people in its first year.
Melburnians — and other Australian Harry Potter and/or theatre aficionados — can access tickets now for the two-part run of the show, which'll remain onstage until Sunday, March 27, 2022. Tickets for the one-session showings of The Cursed Child will go on sale at 9am on Tuesday, November 16.
Harry Potter and the Cursed Child will return to Melbourne's Princess Theatre on Thursday, November 18 in its two-part form, running until Sunday, March 27, 2022. It'll then switch to a one-session production from May, with tickets for the latter on sale at 9am on Tuesday, November 16. For more information, head to the play's website.
Top images: Matt Murphy/Evan Zimmerman for Murphy Made. 
Introducing Concrete Playground Trips
Book unique getaways and adventures dreamed up by our editors