Seven Boozy Brunch Spots That Will Help You Feel Human Again (and Keep the Party Going)
For when you want a recovery session that'll keep the spirits up — quite literally.
SEVEN BOOZY BRUNCH SPOTS THAT WILL HELP YOU FEEL HUMAN AGAIN (AND KEEP THE PARTY GOING)
in partnership with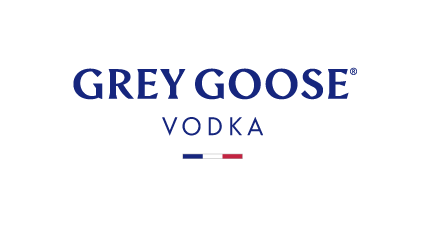 For when you want a recovery session that'll keep the spirits up — quite literally.
Your brain might be addled by that last round of beers last night, but you know one thing for sure: the local neighbourhood cafe just ain't gonna cut it today. You need a spot where you can shamelessly forgo your usual latte for a heady breakfast cocktail, good food and even better conversation. A place where the brunch menu starts early, or finishes late.
Not sure where to start? We've partnered with Grey Goose, the world's finest French vodka, to help you locate seven boozy brunch spots where you can order a croque monsieur with classic vodka martini, or a round of cosmos with your indulgent black pudding and fried egg. There's no judgement here — you'll feel better in no time.
7

Not feeling so peachy? Throw on some sunglasses and slide into a plush, apricot-hued booth at Peaches — the best place to atone for any Saturday night sins with a long and boozy brunch. After the rousing success of its spring brunch series, Peaches is now open from noon on the weekends, serving up hangover-busters like chicken sandwiches and hot chips. While you're at it, order a vanilla flavoured cocktail. This is one of the first Melbourne venues to get its mitts on the limited-edition Grey Goose La Vanille vodka, and it is serving it up in the Vanilla Waterfowler, alongside Italicus, fresh mint and Garage Project White Peach Sour beer.

Image: Kate Shanasy.

6

This inner-city spot is a glamorous haven in the midst of a concrete jungle — think vintage crockery, antique embellishments and leather couches. If you're feeling peckish but not ravenous, order the cured meats, smoked cheese and house pickles to help you recover. To maintain an air of elegance (while you are cheekily considering swinging on that impressive chandelier), order the Saving Grace, made with Grey Goose vodka. It's more than your standard espresso martini — as salted caramel is added to coffee and Kahlua for a sweet creation that will perk you up after a late night.

5

Feeling a little bashful after a late night of debauchery? 'Overindulgence' is far from a naughty word in France, so you needn't fear any judgement at Parisian bistro, Entrecôte. Housed inside a two-storey heritage building, with views across to the lush Botanic Gardens, the South Yarra eatery has a daily brunch menu, including brioche french toast, croissants with hand-carved mother's ham, and the classic croque monsieur. Make it an all French affair with French vodka Grey Goose in your classic martini.

4

Andrew McConnell's famed restaurant has taken home Good Food Guide awards since 2010, so it will come as no surprise that the breakfast menu at Cumulus Inc is one of the best in the city. You'll find crumpets, granola and bircher muesli sitting alongside smoked salmon croque monsieur, shakshouka and madeleine cakes (filled with Nutella or lemon curd) on the menu. Once you've made your decision, order the Originale cocktail with Grey Goose, for a suitably elegant accompaniment.

Image: Kristoffer Paulsen.

3

Ahhh, The European. Look at that view, would you? With the windows opening towards Parliament House, you can make like a portly politician and dine like it's your job. This fine-dining venue has the requisite white tablecloths, impeccable waitstaff and lavish offerings (caviar, anyone?), but it's also a prime spot to snaffle a few breakfast cocktails. We'd recommend chasing your morning coffee with something a little more potent… perhaps a cosmopolitan made with Grey Goose? Sip it as you order the equally lavish black pudding with fried egg and gribiche.

2

Found yourself partying till the wee hours of the morning? We've found the perfect recovery location. Perched right on the water at Southbank, Left Bank starts at 8.30am. The extensive food menu includes options that lean both saintly (like the Wild Hempnola or the Glorious Morning Bowl) and sinful (such as the oricao waffles — dark chocolate buttermilk waffles and nougat ice cream), plus there is a cocktail list and a smoothie menu. Our pick? Ask for a pornstar martini made with Grey Goose.

1

Multiple locations? Check. Brunch menu served until 3pm? Check. Cold-pressed juices plus a cocktail list? Check, check. The team at Alimentari have been curing Melbourne's hangovers for several decades now, so you can rest assured that your pounding headache will be well catered for. Looking for a restorative drink to prepare you for those sweet corn fritters you just ordered? Order a bloody mary with Grey Goose; that generous stick of celery will do you the world of good.
Each Grey Goose bottle is distilled and bottled in France, and the high quality vodka has a 100 percent traceable production process, from crop to cork. Upgrade your weekend brunch by choosing the premium vodka in your classic cocktail.
Top image: Kristoffer Paulsen.
Concrete Playground Trips
Book unique getaways and adventures dreamed up by our editors