TRAVEL & LEISURE
Jellies 101: Discover the Mysterious World of Jellyfish
Explore the aquarium's luminous jellyfish exhibition after dark — and with a cocktail in hand.
Ever wondered what goes on deep under the ocean, after dark? This month, you'll get to find out, when Sea Life Melbourne Aquarium keeps its doors open late for an after-dark session, uncovering all the murkiest of deep-sea secrets.
Running on Thursday, February 20, from 6–9pm, the adults-only event will show off the aquarium's new multimillion-dollar Ocean Invaders exhibition in a whole new light (or lack thereof). Spread across 300 square metres and three multi-sensory zones, and featuring thousands of jellyfish from a range of species, this new zone has a special focus on its luminous, venomous and gelatinous residents.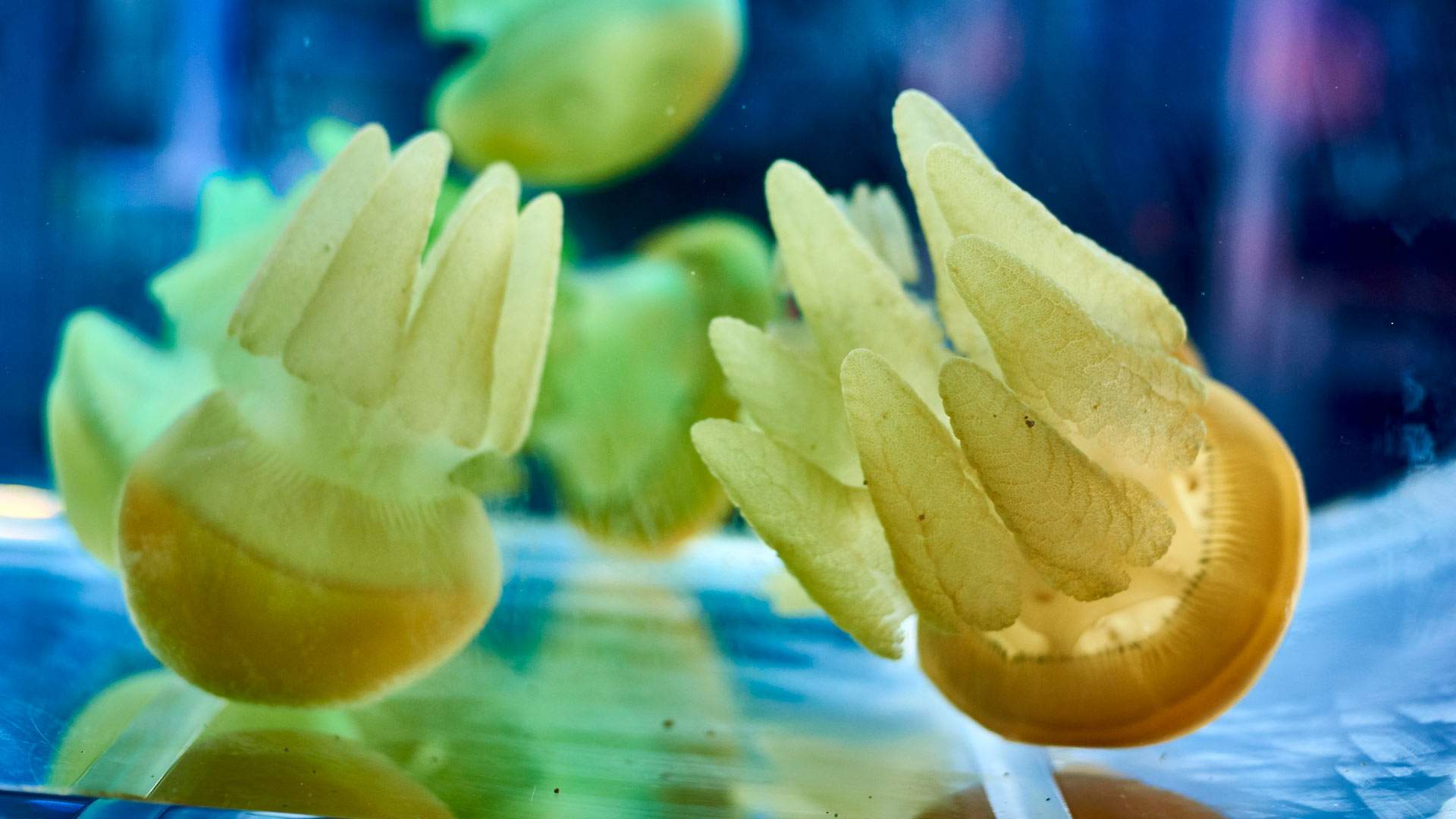 Marine experts will chat about the many facts (and myths) circulating around jellyfish, discussing mortality, painful stings, antidotes and urine. You'll also get to meet everything from blubber jellies to moon jellies and even upside jellyfish.
Tickets will set you back $25 a pop, with drinks (and more snacks) available to purchase on the night, too.
Jellies 101 runs from 6–9pm.
Food & Drink

Saturday, October 2 - Saturday, October 2

The Everleigh

Food & Drink

Friday, September 24 - Sunday, October 31

The Cornish Arms Hotel

Food & Drink

Monday, September 13 - Sunday, October 31

Online

Food & Drink

Thursday, September 9 - Friday, October 1

Online