FOOD & DRINK
Australian Restaurants, Cafes and Pubs Are Transforming Into Convenience Stores and Grocers
Skip the supermarket lines and pick up your groceries from your local instead — or get them delivered to your door.
On Monday, March 23, pubs, clubs, bars, restaurants and cafes across Australia were forced to close their doors, in the latest move to slow the spread of COVID-19.
The stage one closure of non-essential indoor venues also included casinos, gyms, cinemas and places of worship, but it didn't include convenience stores or supermarkets. It also allowed restaurants and cafes to continue offering takeaway and delivery food. So, venues have adapted. Instead of pulling pints and plating up schnitties, pubs and restaurants across the country are stocked to the brim with hand sanitisers, groceries and toilet paper.
It's a win-win situation: helping the venues stay alive and continue to pay employees, while also letting you skip the supermarket queues and get your hands on those coveted tins of beans.
In Sydney, the W Short Hotels Group has transformed two of its pubs into corner stores. Both Redfern's The Tudor Hotel and The Royal Hotel in Leichhardt are now selling fresh food, pantry staples, toilet paper and booze. Food has been sourced from local butchers, bakers and the pubs' suppliers, so the cash you spend is going to support local businesses.
Other Sydney spots are also, while not opening physical grocers, delivering boxes of groceries. Nel has a selection of four— ranging from pantry essentials ($45) and a vegetable box ($80) through to a primo meat and veg box ($130) — and is delivering on Tuesday and Thursday afternoons. Italian chain Fratelli Fresh has its own Gourmet Grocer service, which includes next-day delivery of ready-made meals; alcohol; bags of flour, rice and sugar; tinned tomatoes and beans; fresh fruit and veg; and 500-gram bags of pasta.
Melbourne's venues are pivoting, too, including Brunswick all-day diner Theodore's, which is now, temporarily, Ted's Grocer. It's selling produce boxes, ready-made meals and essentials — including pasta, milk, spices, cured meats, sweets and more — for pick up and delivery. Fitzroy's Smith & Deli is also offering $50 grocery boxes twice a week.
In Brisbane, Alchemy has launched Alchemy to You — check out the full list of available supplies online, place your order and then pick it up in-store 24 hours later. It's also offering delivery to those in the CBD.
We'll be updating the list below as more venues jump on board.
If and when you do decide to head out to get groceries, remember to follow the Australian Government Department of Health's social distancing guidelines.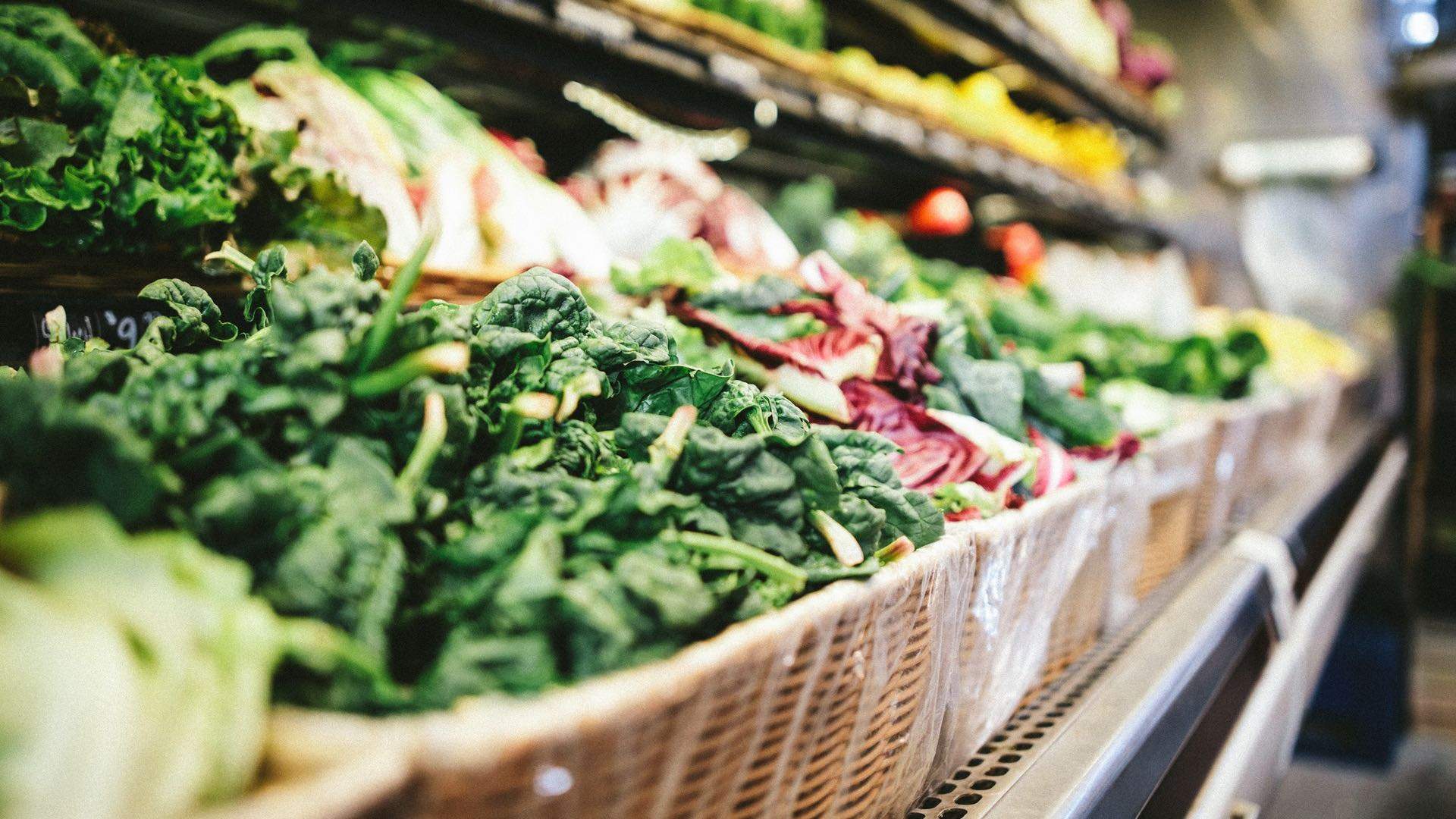 SYDNEY
Bar M (Rushcutters Bay)
The Italian restaurant is now a grocery store, offering pick up and local delivery, 9am–9pm daily.
Bella Vista Hotel (Bella Vista)
This spot in The Hills has launched 'Essentials Express', a contactless drive-thru service selling the likes of meat trays, pre-batched cocktails, juice and snacks from $2. It's open daily from 10am–2pm and you can check out each day's specials on its Facebook page.
Dear Sainte Eloise (Potts Point)
$100 hampers, filled with local veggies, eggs, bread, pasta, canned goods and more, available for pick up on Wednesday and Fridays. To order, email [email protected] or call (02) 9326 9745.
Fratelli Fresh (various locations)
This chain is now offering next-day delivery of groceries, pantry staples, alcohol and ready-made meals. You can order over here.
Nel (Surry Hills)
Online grocery boxes ranging from $45–130 available to order online.
Nour (Surry Hills)
Market boxes available for $79 and delivered on Mondays. Head here to order.
Sample Coffee Pro Shop (St Peters)
The specialty coffee roaster's St Peters digs is now selling staples such as bread, milk, eggs, cheese, coffee (of course) and more. Delivery is also available on Wednesdays and Saturdays.
Single O (Surry Hills)
The cafe is offering fancy 'corner store staples' including lemon myrtle kimchi, Pepe Saya butter and kangaroo sausages.
Sixpenny (Stanmore)
The fine diner has turned into a grocer, open from 10am–1pm on weekends, and is also offering weekly produce boxes ($120) available for pick up on Saturdays. You can preorder over here.
The Tudor Hotel (Redfern)
Convenience store open daily, 10am–late.
The Royal Hotel (Leichhardt)
Convenience store open daily, 10am–late.
MELBOURNE
Grosvenor Hotel (St Kilda East)
A shop and bottle-o drive-thru has popped up at this pub, open every day from 10am.
Heartattack and Vine (Carlton)
This Lygon Street go-to has launched an online grocery store, selling everything from coffee and toilet paper to vino, cheese and one kilogram of its house-made porchetta (uncooked).
Lamaro's (South Melbourne)
A gourmet grocer and wine store with an online list of items here. Pick up orders are available from 12-6pm Monday through Friday,with delivery available for orders of $100.
Smith & Deli (Fitzroy)
$50 produce boxes available for pick up and delivery on Wednesday and Friday. Call (03) 9042 4117 to order.
Ted's Grocer (Brunswick)
Open 10am–8pm Monday–Saturday and delivering on Wednesdays and Fridays.
BRISBANE
Alchemy to You (CBD)
Check out the supplies online, place your order and then pick it up in-store 24 hours later. Delivery is also available to the CBD.


Top image: The Tudor Hotel convenience sore
Published on March 24, 2020 by Samantha Teague