FOOD & DRINK
The Best Places to Treat Your Mum on Mother's Day (Or Any Day)
Try slightly harder than your favourite sticky dive bar.
The Best Places to Treat Your Mum on Mother's Day (Or Any Day)
Try slightly harder than your favourite sticky dive bar.
---
You love your mum. How do we know this? We are psychics. Also, you clicked on an article called 'The Best Places to Treat Your Mum', so we figured that you care.
Yet, as fellow mum enthusiasts, we also realise that the annual celebration of maternity known as Mother's Day can be a vexing time for the Melburnian. Where does one take one's mother (or mothers or grandmothers or amazingest aunts) on such an occasion? Your favourite underground bar is too dingy. Your go-to ramen joint is a bit of a lazy pick for the woman who gave you, you know, life. This is your chance to deliver something momentous. Something memorable. 
Take your mum out this year on Mother's Day, for a decadent dinner, a long boozy brunch or a wholesome Meaningful Chat coffee and cake at some of our city's best (but not intimidating) eateries and drinking establishments. We've picked out our favourite Mum-worthy spots.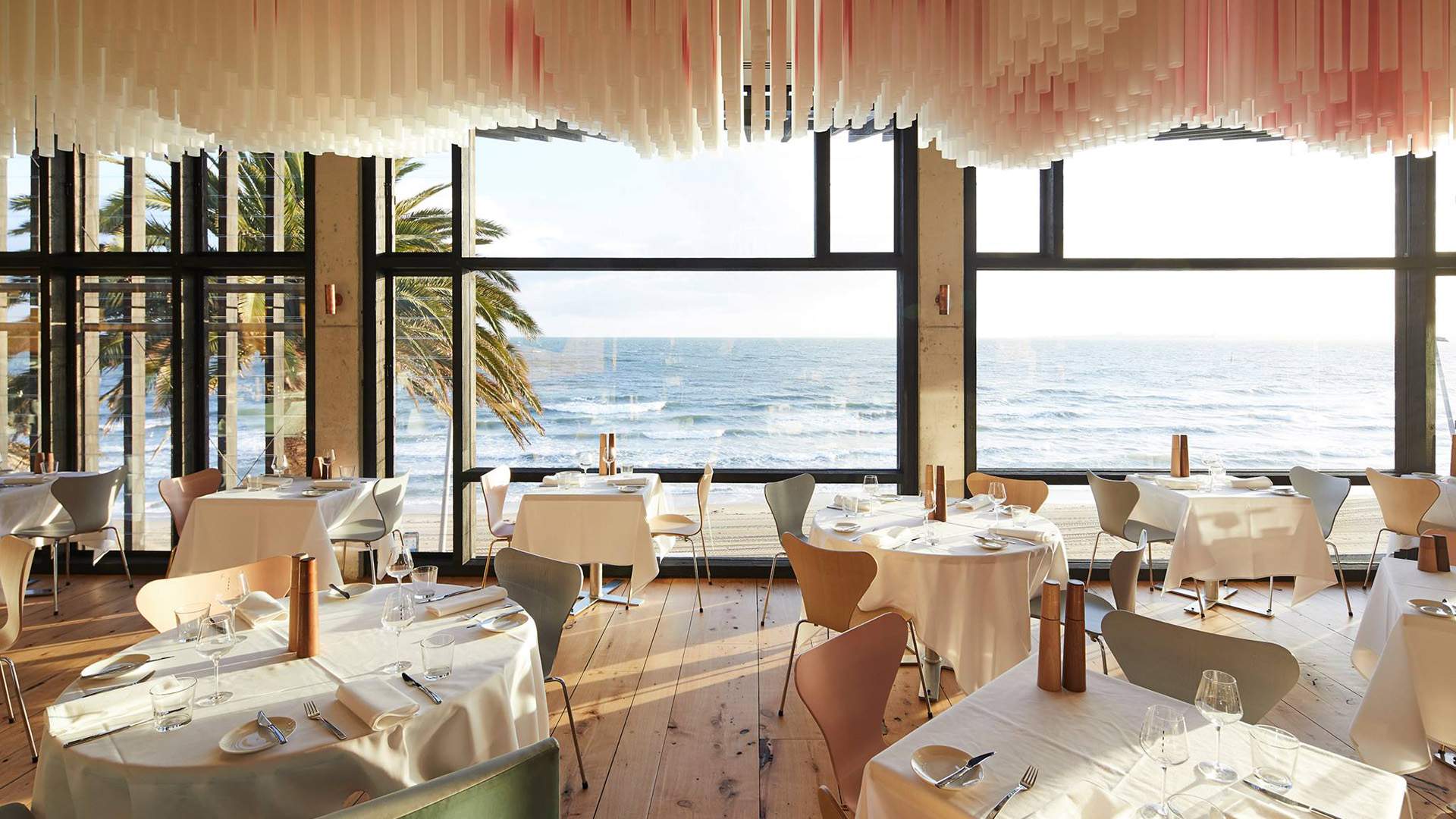 FOR VIEWS OF THE SEA: STOKEHOUSE
You will have to book in advance for this one — a call to the restaurant the day of is not going to cut it. After opening after a huge rebuild in December 2016, the new Stokehouse — designed by architect Robert Simeoni has been pretty much booked out since. It's not surprising, though — the restaurant has direct views over St Kilda beach, a 12.5-metre oval bar and a fine dining menu of seafood and Modern Aussie classics. For Mother's Day, the restaurant is doing a three-course lunch, which includes an entree, main and 'bleeding heart' salted caramel mousse dessert from pastry chef Lauren Eldridge. It will cost $145 per person though — so hopefully you have at least two siblings who you can split the bill with.

Mother's Day is a perfect excuse to drink Champagne with brunch, so head into the city for one of Melbourne's best at Cumulus Inc. Despite being a reasonably exxy restaurant by night, breakfast is surprisingly well-priced, with highlights including a smoked trout-topped buckwheat waffle ($19) and house-made crumpets ($11). Otherwise, you can go the four-course brunch for $75 per person and Mum will get a free spritz. Because it's Mother's Day, you'll obviously also need Champagne and a serving of the pillow-soft baked-to-order madeleines filled with Nutella. Obviously.



If you've got a car and your mum loves wine, then Hogget could be a nice day trip. A self-proclaimed "destination restaurant", it's located easy drive down the M1 in Warragul — and the undulating hills that accompany it make it a pleasurable one. Not that the destination is too bad itself, either. The modern Australian restaurant sits among vineyards and the tables look out to the Strzelecki Hills, a stunning sector of the Great Dividing Range (particularly with a glass of wine in hand). The setting is incredible to say the least and, on a beautiful day, you'll want to spend hours there.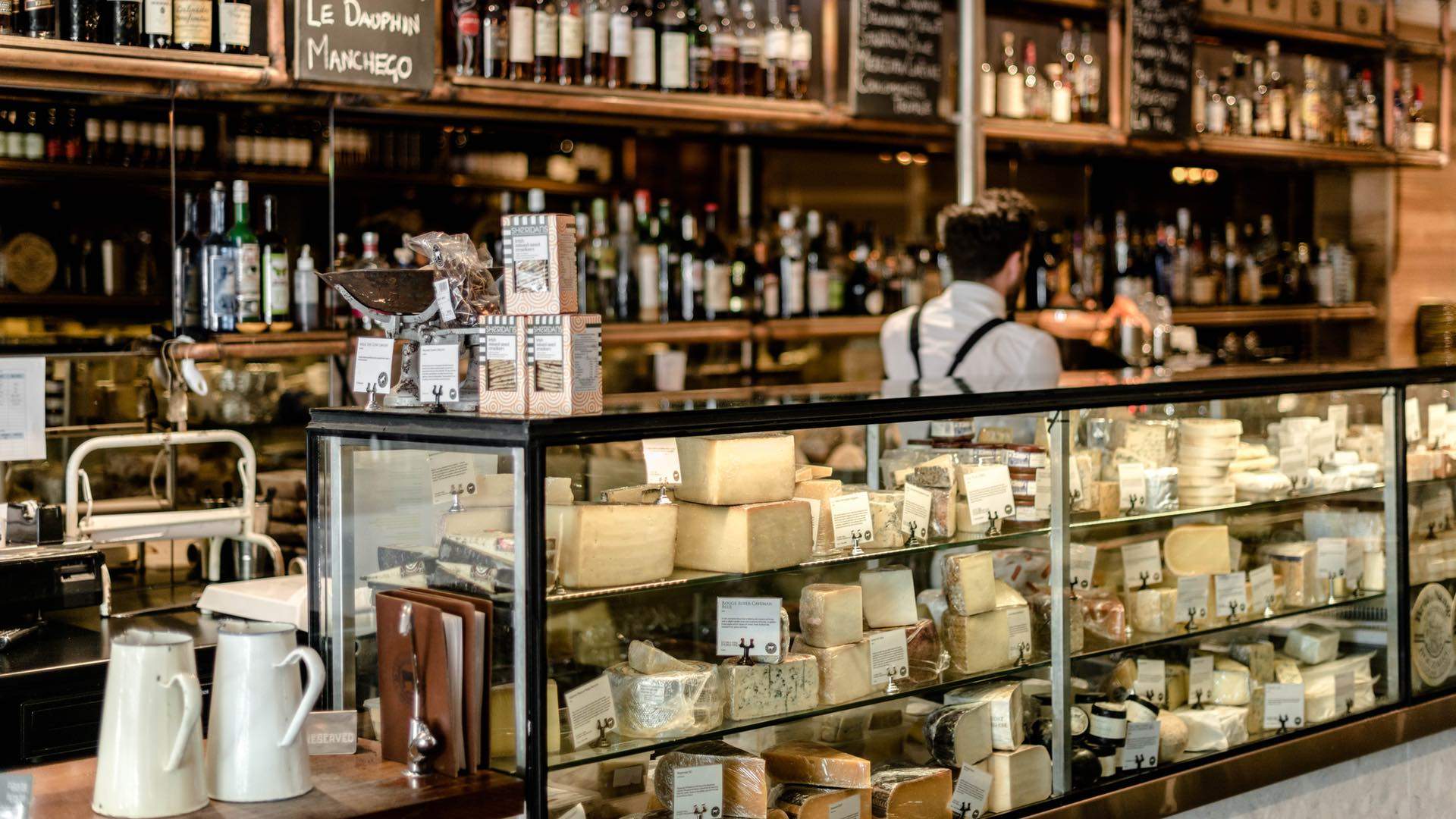 Make a gouda decision this Mother's Day and book a table at one of Milk The Cow's fromageries, either in Carlton or St Kilda. It's one of the only days of the year that they take bookings, so take advantage of it — this place is an institution for Melbourne cheese lovers and boasts over 150 artisan cheeses. You have a few options: a wine and cheese flight ($50 per person), or a four-cheese cheeseboard to share ($35, or $85 with a bottle of wine)  And if you can't make it to the bar, you can always organise to send Mum a cheese hamper instead.

If you're looking for somewhere that's both good and open on a Sunday in the CBD (and Mum-worthy, of course), check out Hardware Société's new digs in Katherine Place. The upsized kitchen space allows for an expanded food offering, with an all-day brunch menu on offer from 7.30am daily. Hardware Société's signature innovative flair shines through a new suite of certain hits, from lobster benedict teamed with citrus hollandaise on a black bun, to seared tuna mille-feuille with scallop tartare, yuzu aioli and a 64-degree egg. Old favourites like the chorizo baked eggs are sticking around, alongside classic French dishes like duck au vin and croque madame. It's all matched with Padre specialty coffee — or you can dial up the decadence with a tap brew, wine or breakfast cocktail.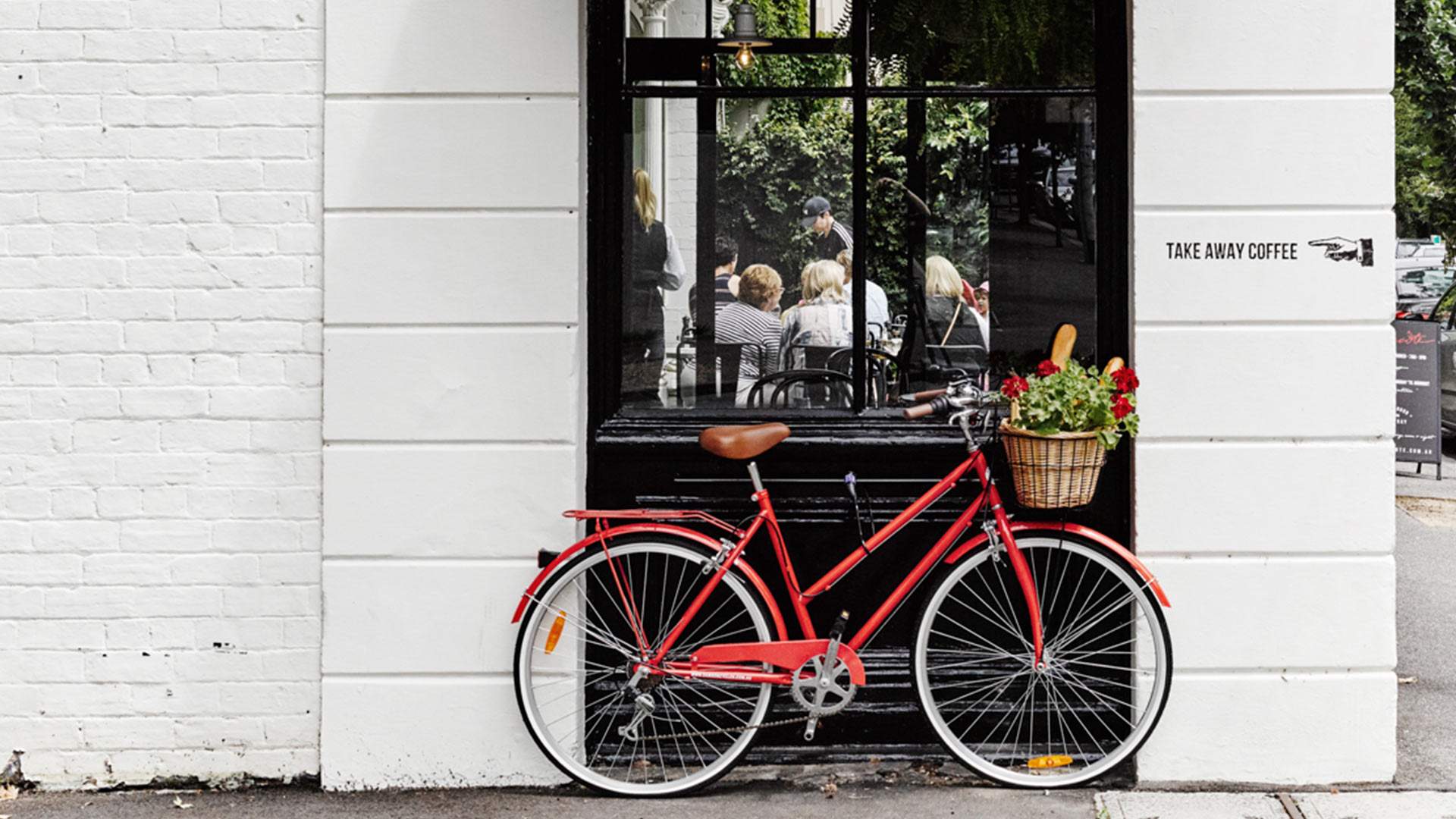 FOR A LONG FRENCH LUNCH: ENTRCÔTE
Is you Mum a Francophile? Or just a huge fan of is steak and fries? Well, taking her to one of the best Parisian-style eateries in Melbourne is a well-made decision. The whole menu is can't-go-wrong territory, for either brunch or lunch. The restaurant is doing a two-course breakfast menu with a mimosa on arrival and your choice of coffee or tea for $49.90, as well as a set lunch menu for $89.90. But if you order a bottle of red, a serve of Entrecôte's signature steak frites (with unlimited fries and salad, no less) and a crème brûlée to finish the thing off, you'll be able to take your rightful place as the favourite child. The South Yarra restaurant is located just across from the Royal Botanic Gardens, which would make for a lovely Sunday walk post-lunch too.

Pack Mum in the car and take her out to Dandenong Ranges this Mother's Day. This all-day countryside eatery is headed up by Vue de Monde director Shannon Bennett — so it'll definitely get mum's tick of approval. If you can get out there for breakfast, book in for the $40 set menu, which includes coffee, pastries, toast and your choice of main. Lunch is $55 per person and includes a charcuterie board, chicken wings, steak, salads and sweets to share. Lawn bowls, croquet and bocce is also available for hire, so maybe plan the drinks for after the activities.


FOR VIKING-THEMED EATS: MJOLNER
Does your mum identify with Vikings' Lagertha? Does she like to drink her cocktails from gilded cow horns? Does she just appreciate a good cut of meat? If you answered yes to any of these, this spot's for her. Sydney's beloved carvery and bar opened in Melbourne last year — and it doesn't disappoint. Your meal stars with a complimentary shot of mead and moves on to hefty serves short rib, charred bonito and roasted cauliflower (all eaten with your choice of dagger, naturally). Serving sizes are large, so we recommend rounding up the whole fam for this.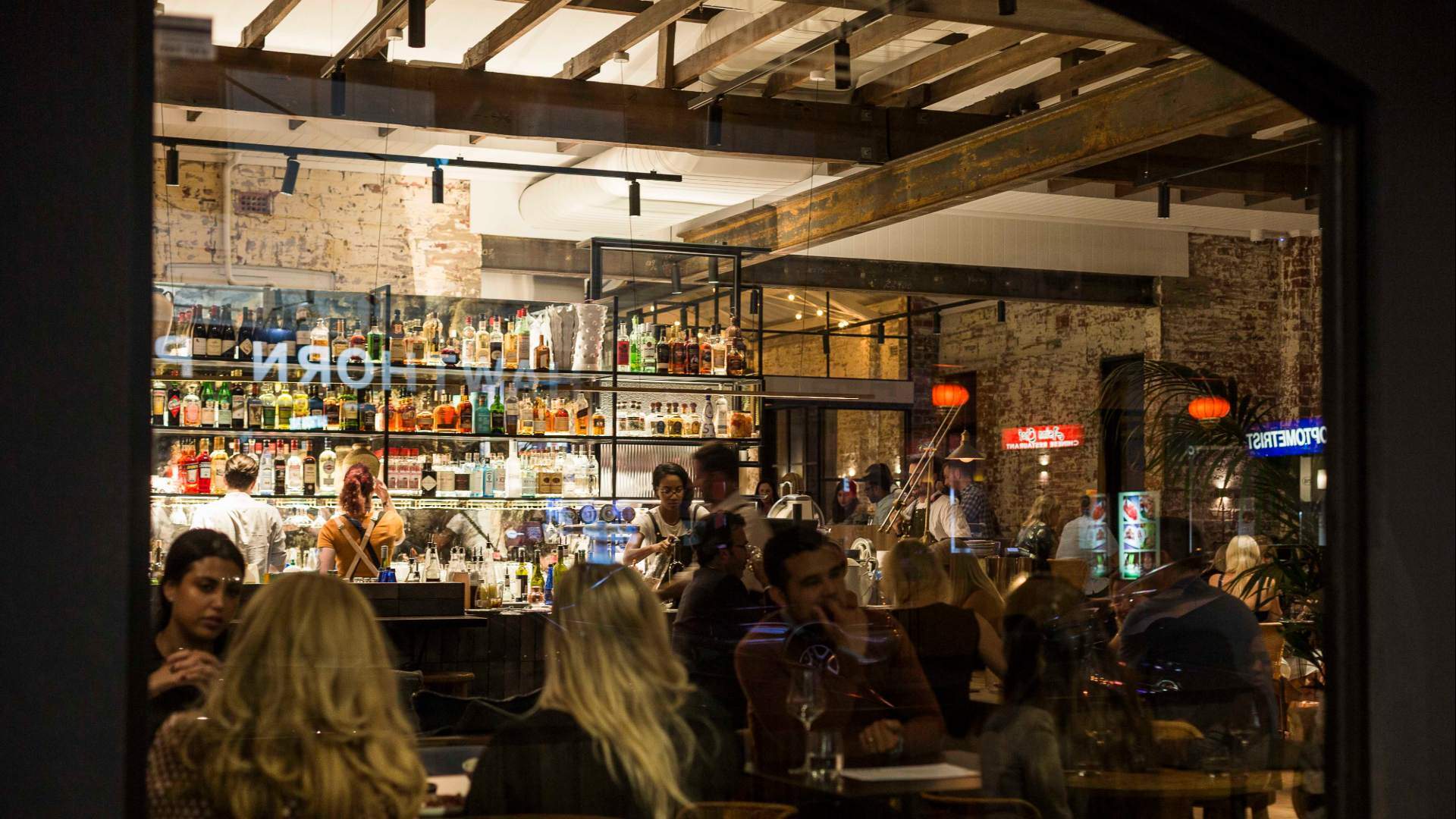 Your ma might be familiar with long-running antiques haven Young's Auction House, but she probably hasn't been to its new incarnation. The historic site at 227–229 Camberwell Road has swapped the furniture and vintage treasures for vino and Mediterranean fare, stepping into its new role as Young's Wine Rooms. A diverse collection of spaces makes this a great spot for Mother's Day celebrations, from a lazy lunch in the sun-drenched internal courtyard to a nighttime tapas and wine sessions in the Champagne and cocktail bar. A Feed Me menu is available for a very reasonably $65 a head. We just suggest you book a table ASAP.


FOR CAKE FOR BREAKFAST: BIBELOT
If your mum has any kind of sweet tooth, Bibelot is the place to take her. Not only does the South Melbourne patisserie and cafe have rows and rows of perfectly presented cakes, chocolates and macarons, it's also got a gelato station with a running tap of melted chocolate. You can get stuck into the best of everything with the Mother's Day high tea — it includes a glass of sparkling, finger sandwiches and a few canapés, scones with jam and cream, and a selection of mini desserts for $89. You can add on unlimited bubbles for an extra 20 bucks, too. Sittings are happening at 10am, 12.30pm and 3pm — so mum can eat cake for breakfast if she wants (a very important Mother's Day activity).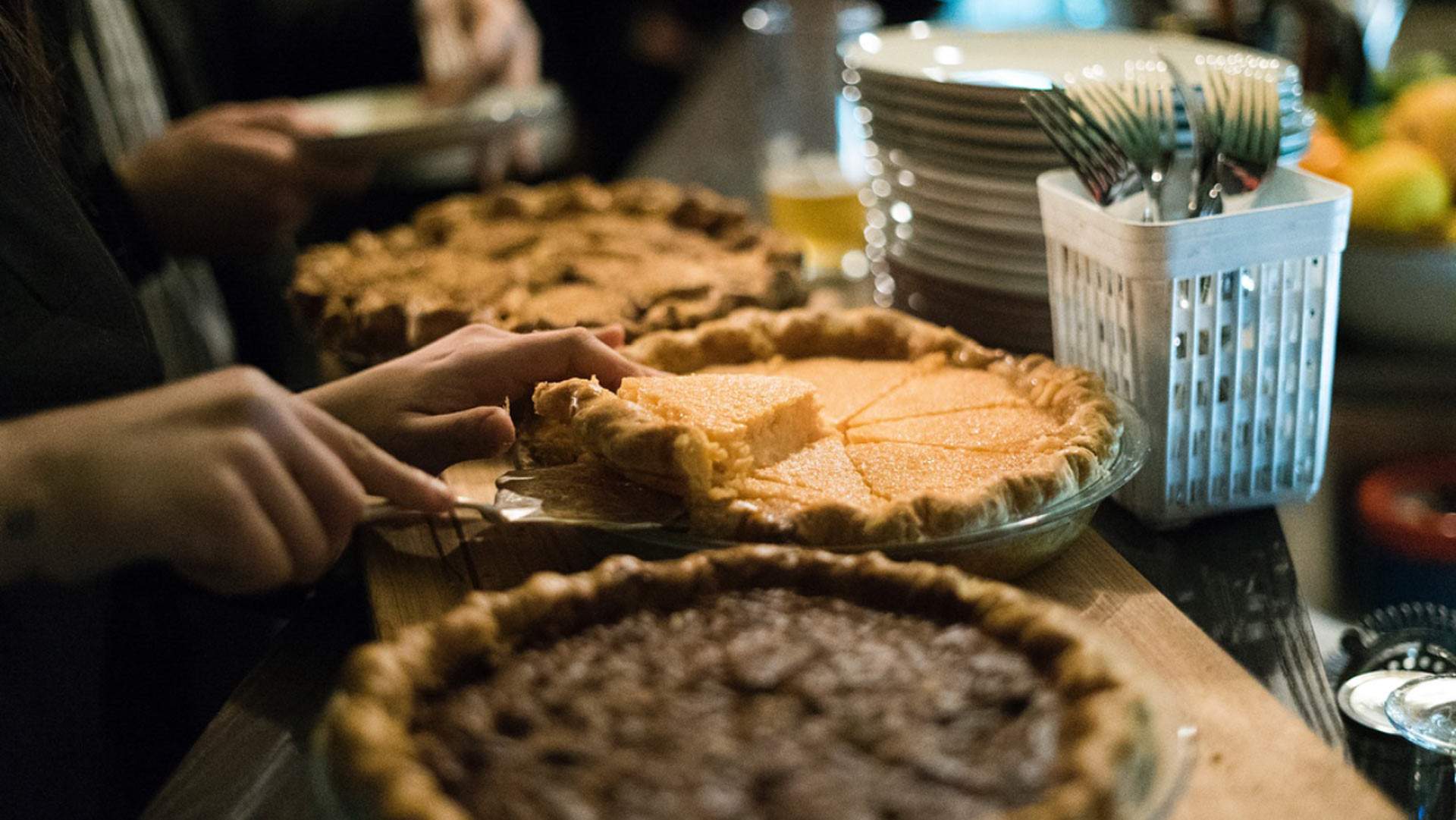 FOR WINE AND A SLICE OF PIE: DUNNING KRUGER
If Mum's a wine lover, treat her to Sunday afternoon glass of red (or white) at Brunswick East's Dunning Kruger. With a cosy interior and a standout wine and cocktail list, you can pull up a seat with your leading lady and while away the day. And dig into a damn fine slice of pie, too. This cocktail bar is known for its killer house-made pies (there's always vegan option available, as well) and it also offers up pie and cocktail pairings.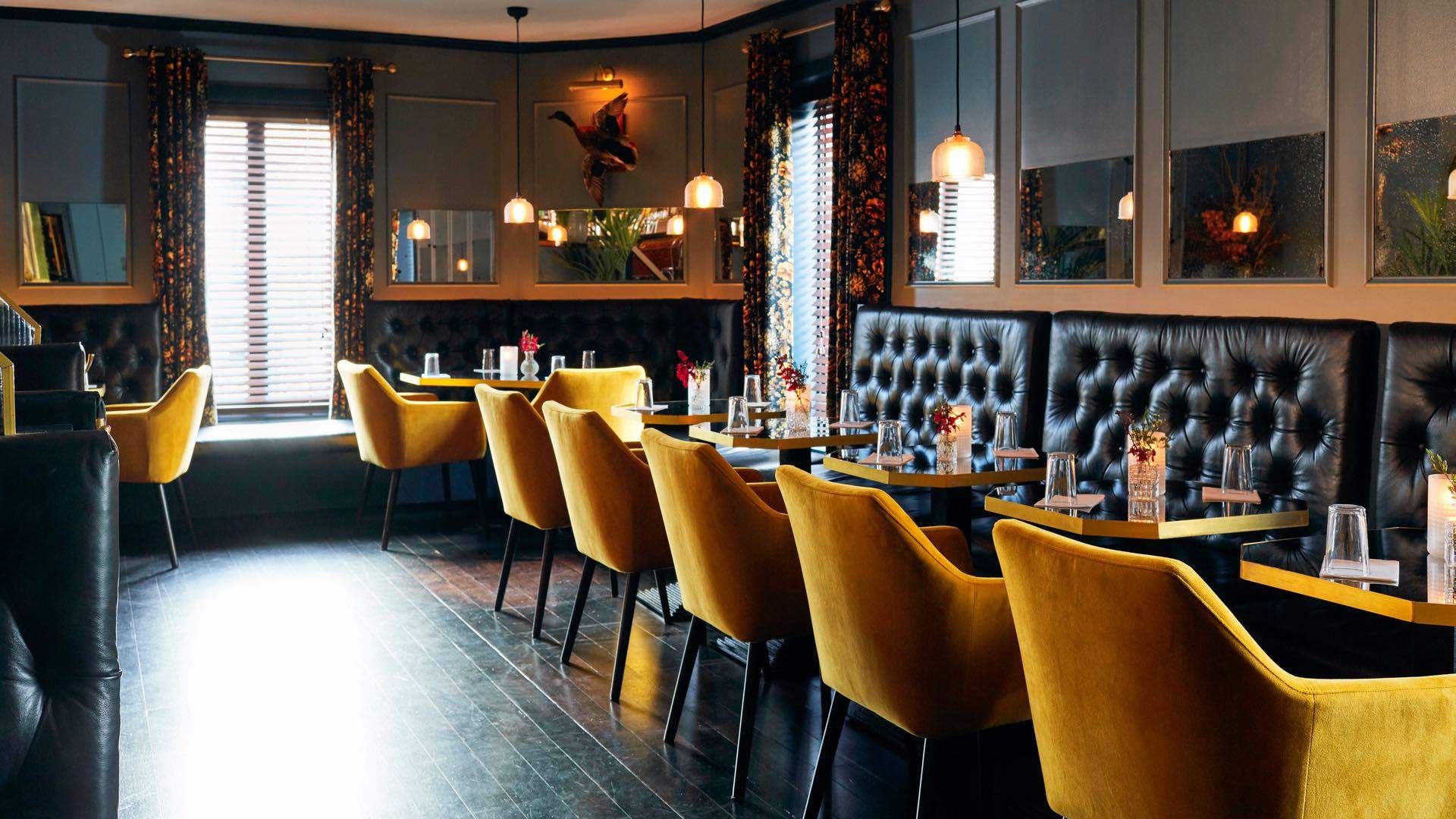 The classiest of mums deserve a jazz-age evening at Fitzroy's The Everleigh. The hidden cocktail den is offering a $49 set menu for Mother's Day that includes three gin cocktails and a special strawberries and mascarpone dessert. There will also be live jazz on throughout the evening, starting from 5pm. Bookings are only required for groups of seven or more, and bigger groups can also reserve the Starling Room. It's a fine evening of cocktail sipping and live music listening that won't break the bank, either.

Top image: The Piggery Cafe at Burnham Beeches, by Visit Victoria/Robert Blackburn.
Published on May 08, 2019 by Ellen Seah