FOOD & DRINK
Melbourne's Best Underground Bars That Are Actually Underground
From Mexican-themed mezcal bars to ones with over 650 different spirits, these are the best bars under the city.
Melbourne's Best Underground Bars That Are Actually Underground
From Mexican-themed mezcal bars to ones with over 650 different spirits, these are the best bars under the city.
---
Melbourne is unrepentantly tricksy about its drinking holes — poking them down alleys, up flights of stairs and through fake doors. The city wants you to work for your liquor. But what fun is a well-lit, obvious bar that everyone knows about?
However many hoops we make punters jump through, there's no denying that we are home to some pretty beaut bars. The word "underground" certainly echoes around the traps when it comes to the places to check out – with more than one venue in Melbourne embracing the secretive, speakeasy culture. And a lot of these bars embrace the second meaning of  "underground", too. They are literally under the ground.
Good for impressing a date, taking someone from out of town or just for a well-deserved after-work tipple, these are our favourite bars under the city.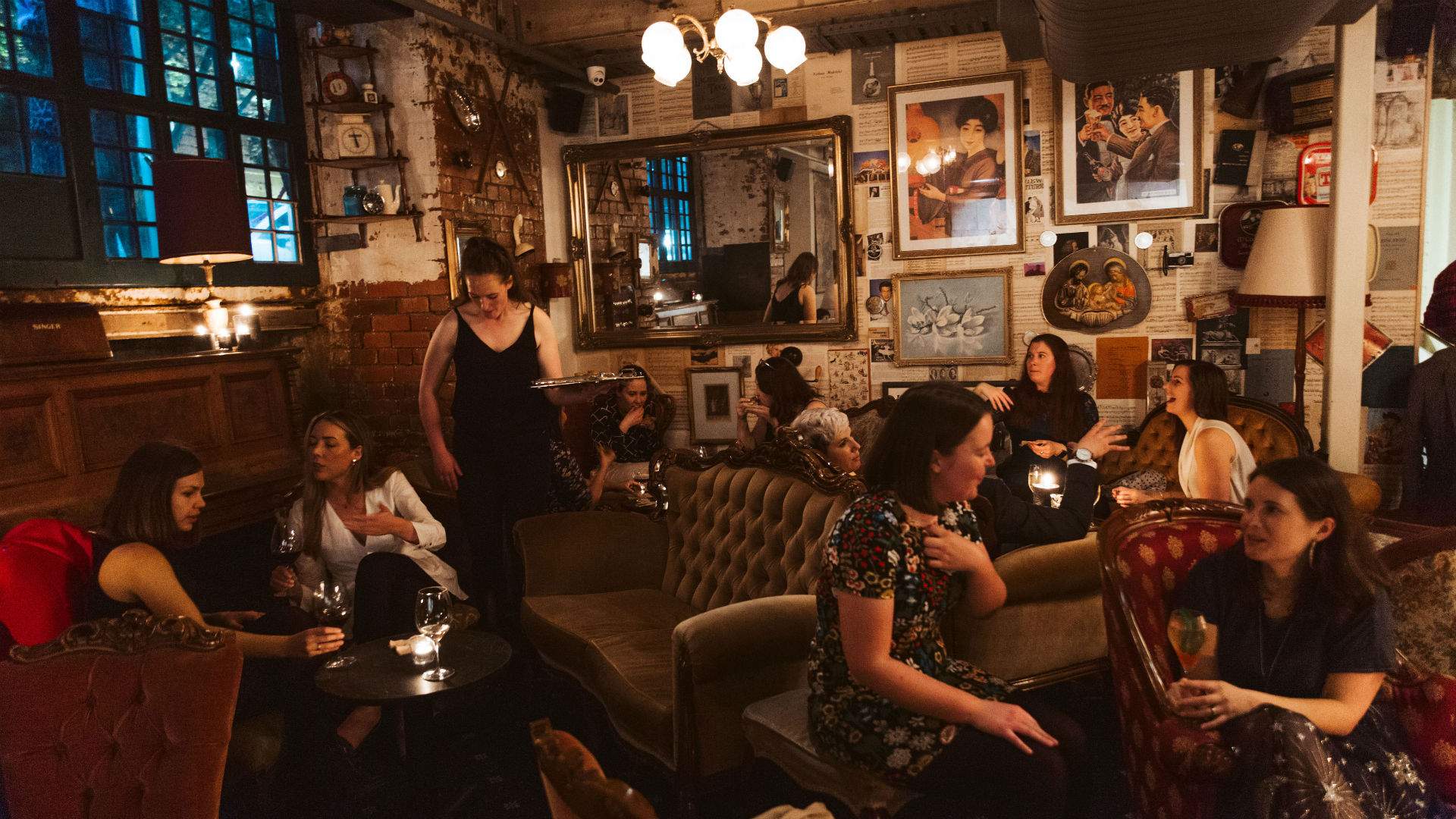 Twelve months after State of Grace served its last drinks on Collins Street, shutting up shop along with its secret cellar bar Fall From Grace, the city hot-spot has made a triumphant return. Resurrected in style — and this time sporting a new King Street address — the well-loved venue has made one hell of a comeback. Here, old-world decor meets contemporary flair with a touch of the experimental.
Mirrors, marble and chandeliers abound through both the European-style restaurant at street level and the hidden drinking den tucked below. Like the original, the latter is accessed through a bookshelf, though it's swapped the soaring ceilings for an intimate den, scattered with lounges and vintage knick-knacks.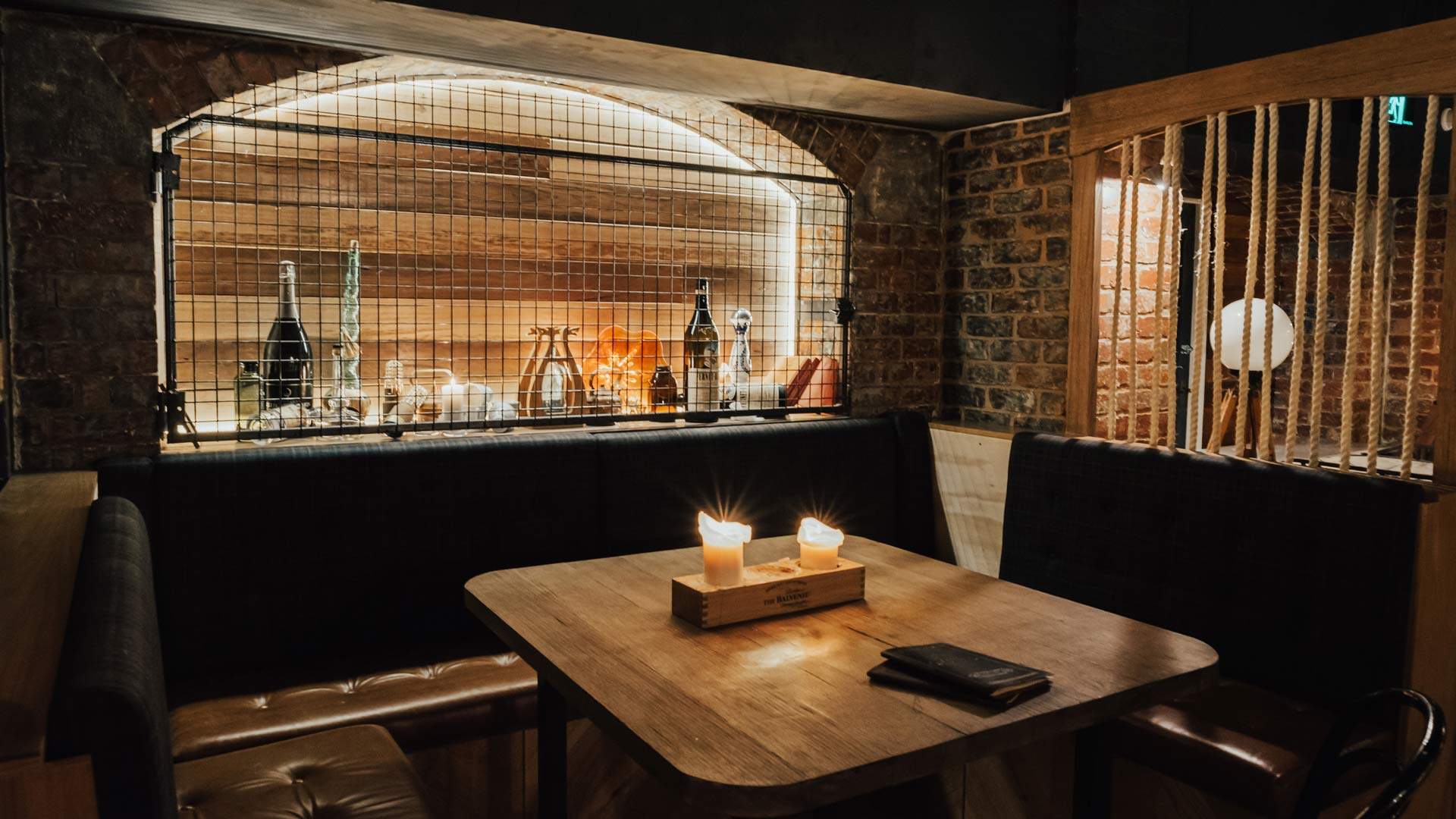 Beneath Driver Lane has a tonne of atmosphere, even before you get inside: there's a velvet rope ushering you down, and a door that opens automatically. It's a whole lot of fanfare, but it'll make you feel pretty special.
The bar pulls its influence from New Orleans — all blues and rum, moody lighting and black and white photos on the walls. There's a three-cheese toastie, which, obviously, would be worth trekking across cities for, and $4 jamón and comté croquettes. Add to that the 650 different spirits and sweet touches like refreshment mints in the bathrooms (in case you're on a date and it's going well), and Beneath Driver Lane is a worthy underground jaunt.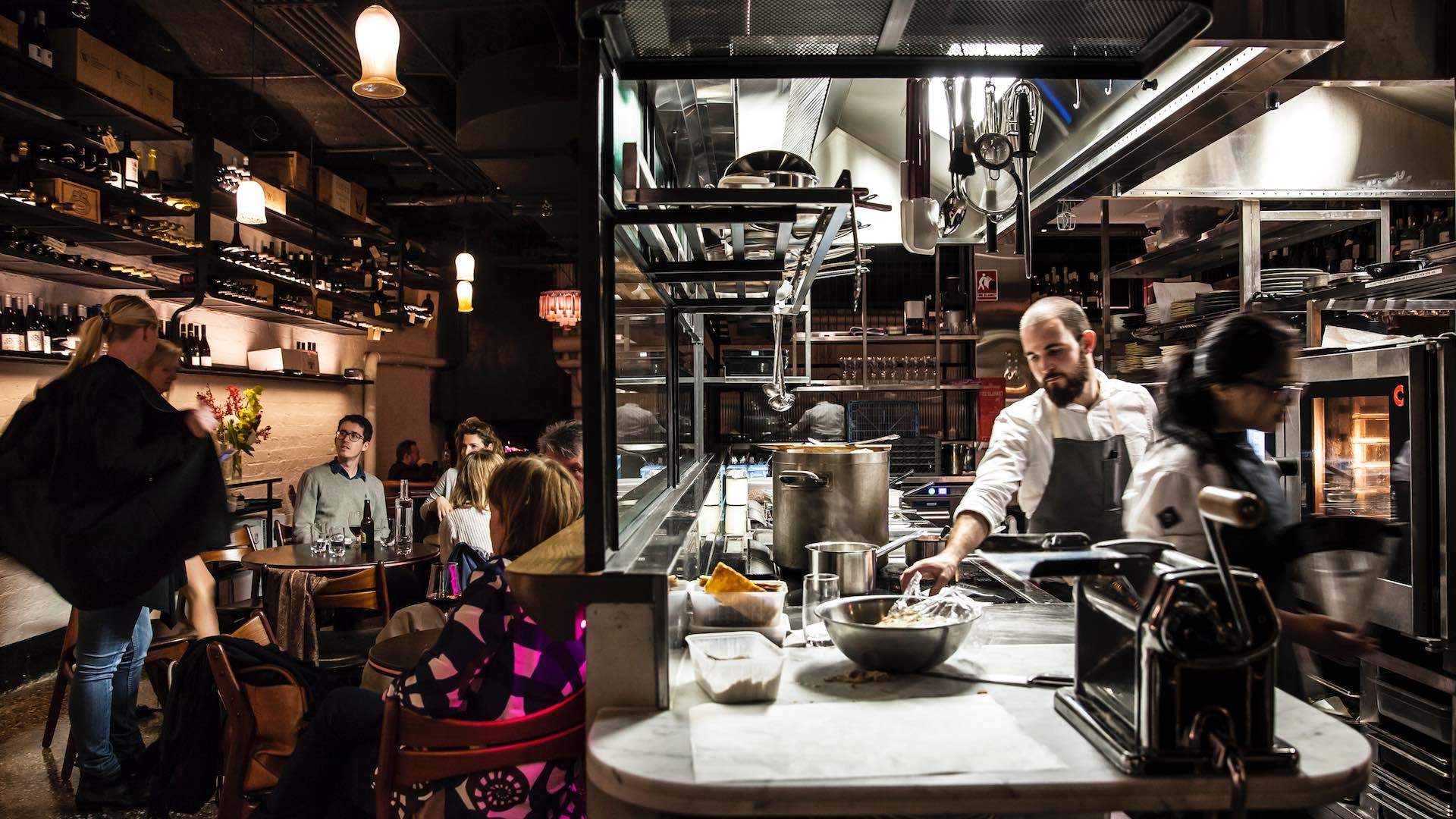 Punch Lane's new friend downstairs, Juliet, has a bunch of cool stuff going on — not least the fact that its modus operandi is to support and represent female winemakers, distillers and cheese producers. For a dose of grrlpower and, really, just a night with nice vibes, head down to the basement bar on Little Bourke — it's all pink neon, concrete and hand-blown glass down here.
It offers a decent number of cocktails alongside cheese and charcuterie, but you should, at least once, pick the raclette. It is a hefty serving of melted cheese — scraped off a giant slice — served with jamón, cornichons, potatoes, mustard and house-baked sourdough. On Thursdays the bar combines this gooey cheese with live jazz. You'll never want to come up from underground.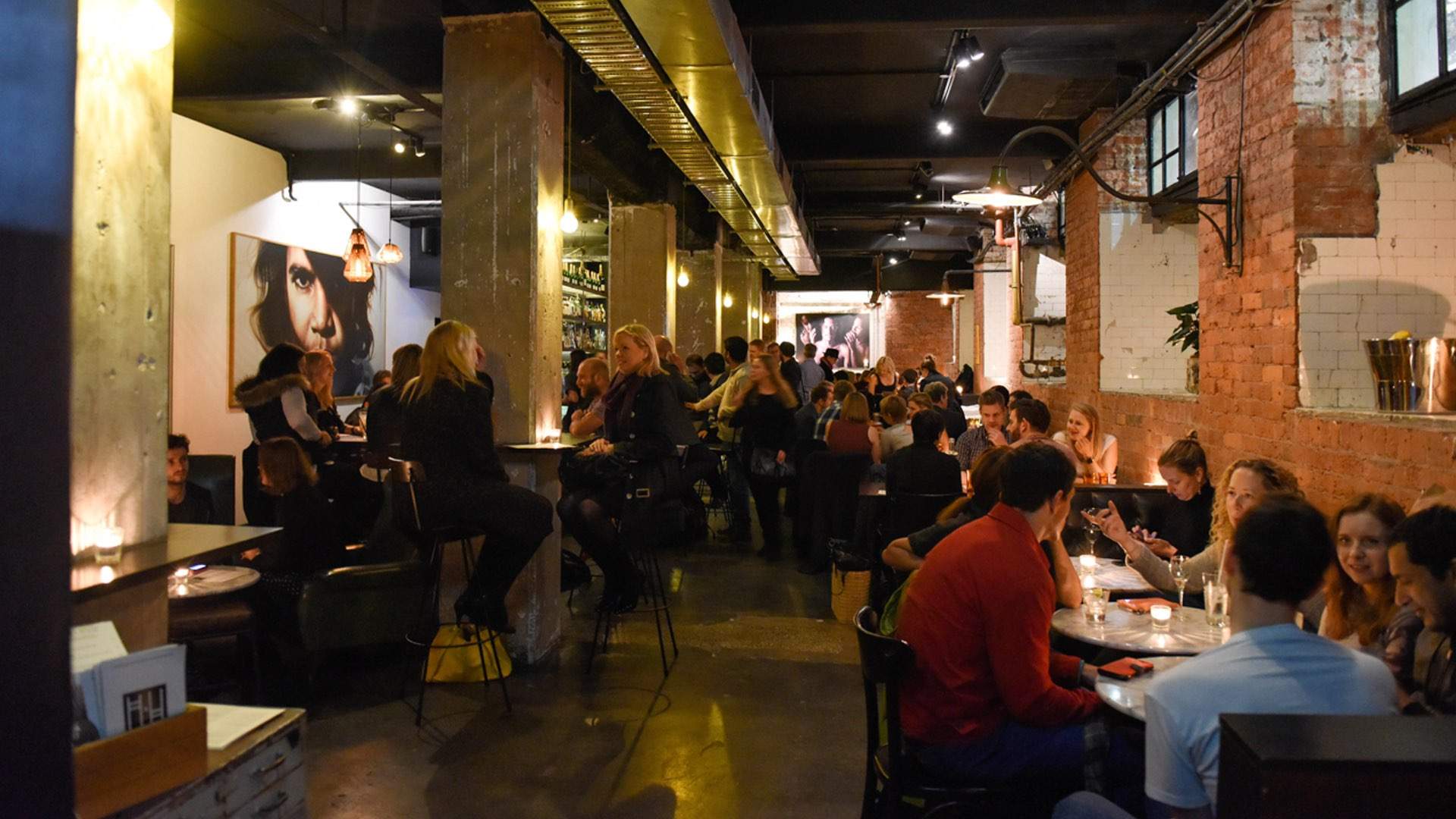 Strachan Lane's Peruvian-inspired Harley House dishes up modern Peruvian fare in an edgy New York-style basement setting. Decor-wise, the moody, subterranean space makes all the right noises, combining generous Chesterfield-style booths, polished concrete and exposed brickwork with a selection of Fantauzzo's artwork, evoking just the right amount of darkness.
While the picanteria-style Peruvian dishes being plated up by the kitchen are a touch more light-hearted, they're every bit as well executed and full of bold South American flavours, like the 'tiger's milk' ceviche and the beef and feta empanadas. They're also surprisingly friendly on the hip pocket.

If you peek through the velvet curtains on Hardware Lane and adventure down the stairs, you'll find cocktail and dim sum hotspot Golden Monkey. It has a hint of mystery, romance and decadence — moody red lights illuminate the entrance, and folding shades provide an intimate space for booths and couches. It's open Thursday through Saturday and each night features a musical twist, from live bands performing R&B and soul, to DJs capturing the essence of Melbourne's nightlife on a weekend.
You can expect cocktails from three menus – see no evil, hear no evil, speak no evil – which cover everything from old-time favourites to in-house specialties. If you're feeling extra thirsty, order your group a punch bowl. The Concubine's Last Kiss, for example, features tequila, Pimms, Aperol, peach sencha and will comfortably quench four people for $58. There are snacks, too, like signature steamed soup dumplings, barbecue pork bao and custard buns, which are brought down from the kitchen upstairs at the adjoining East China Trading Company.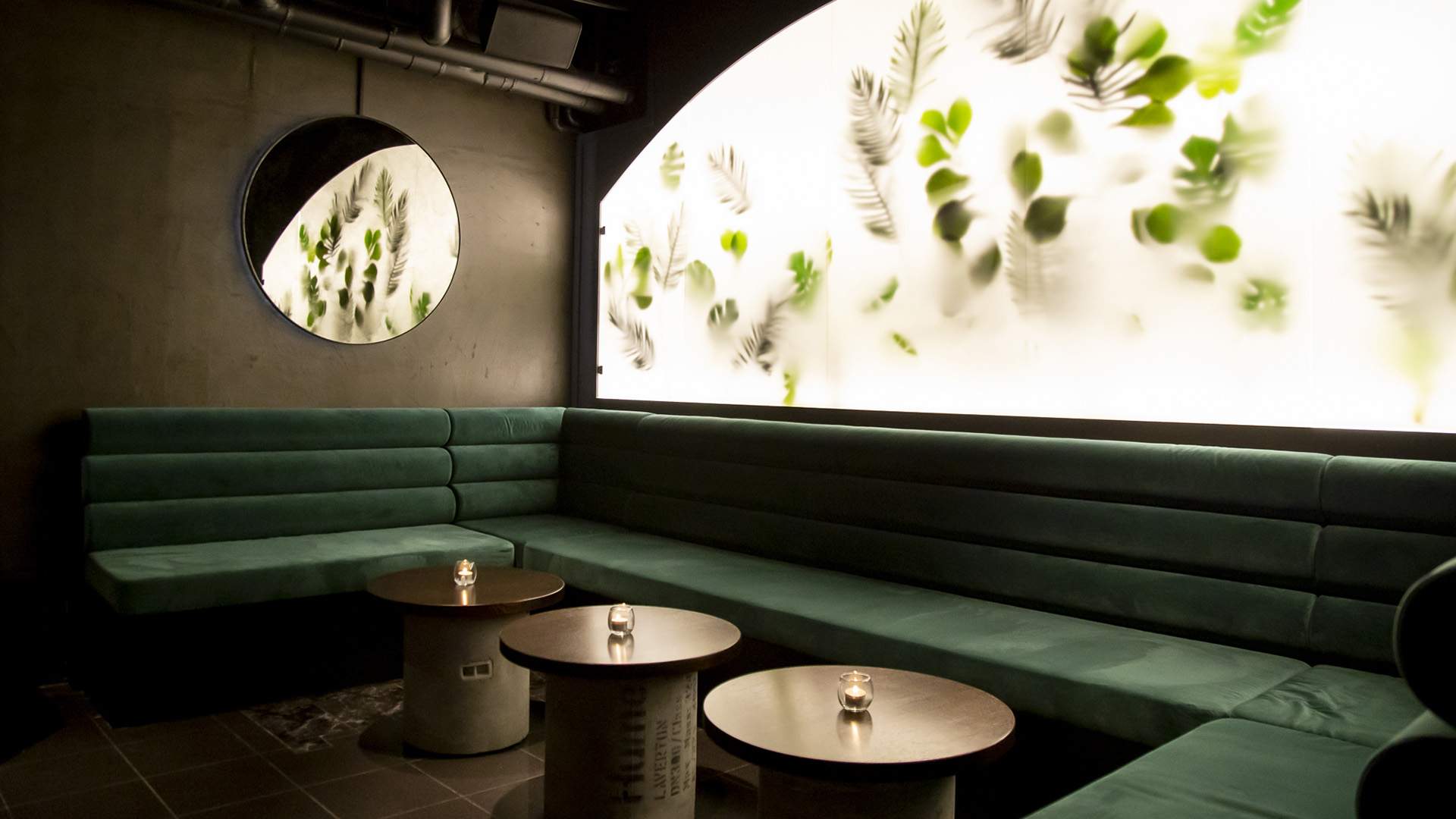 Now open in a basement space in Chinatown, under the arch near Exhibition Street, this watering hole slings a custom, frequently changing cocktail list that blends fresh ingredients with modern techniques. A small beer, cider and wine selection is also available, plus a range of bites to eat — such as smoked almonds, house-marinated olives, duck liver parfait with lavash, smoked mackerel and horseradish bites, and a rotating cheese platter that always features three types of dairy with crackers. Decor-wise, prepare to sip and snack in a dimly lit space decked out with plants, concrete beams, a copper bar top and green velvet couches.


This sprawling basement space designed Hecker Guthrie features a collection of revamped private spaces, geared towards upscale celebrations with the crew. Make yourself at home in The Attic, tucked upstairs and behind a curtain; enjoy an intimate celebration in The Den; or settle into a feast in the new-look private dining room, The Rumpus. The glass-fronted Cellar, with views across the rest of the venue, has room for a up to 220.
The George has also recently had a menu overhaul, plating up vibrant, mod-Vietnamese fare for lunch, dinner and late-night sessions alike. The three new menus are the vision of MasterChef Australia 2018 contestant Khanh Ong, and have been brought to life by Head Chef Quim Hernandez. While they're anchored by traditional flavours and techniques, there is still plenty of creativity. Head in for plates like glass dumplings with prawns, pork and heirloom carrots, slow-cooked lamb shoulder matched with coriander sauce, and a half rooster done with a ginger and fish sauce caramel.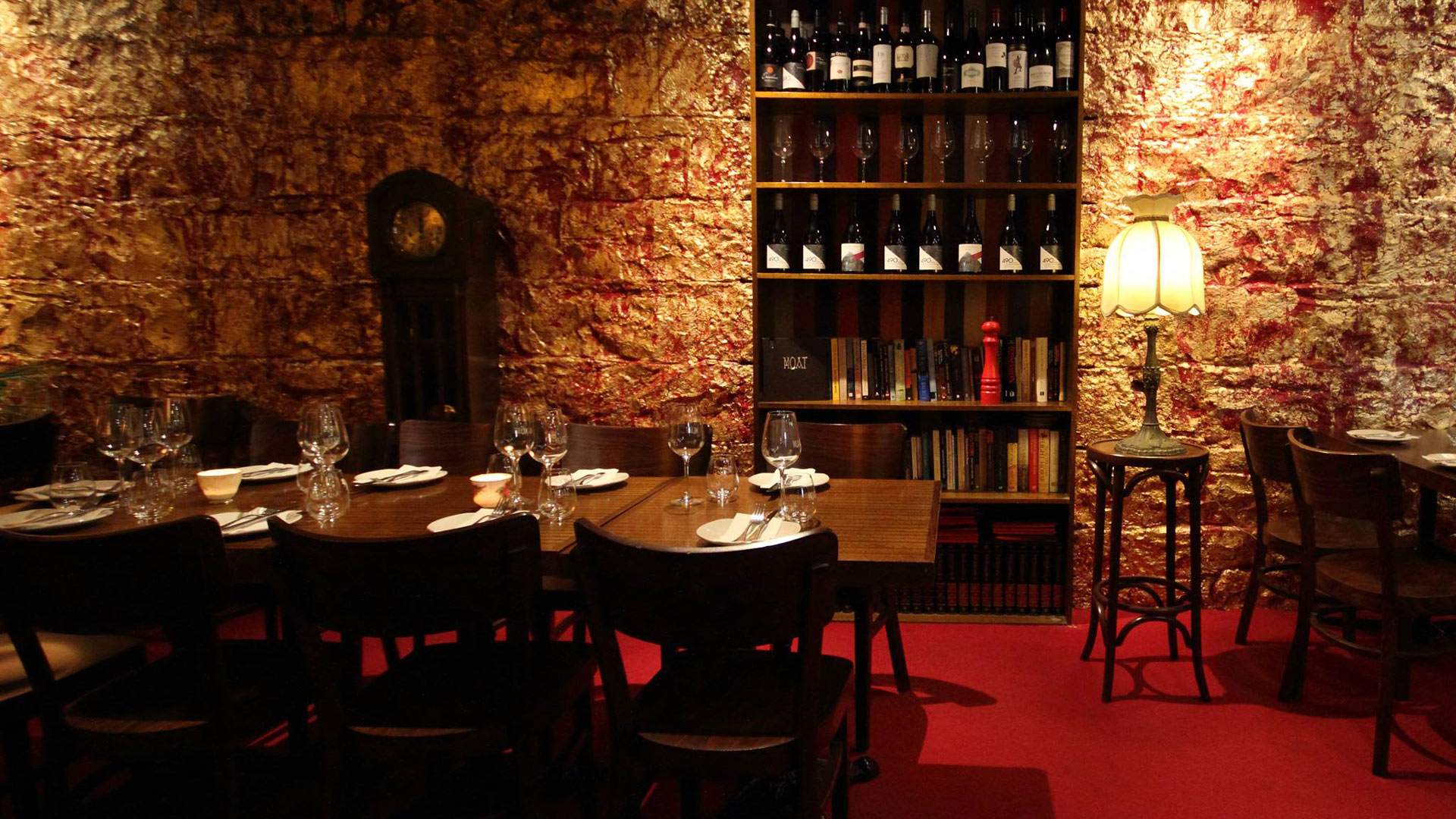 THE MOAT
The Moat is a step away from the Swanston Street rush, and a step down from the Wheeler Centre entrance on Little Lonsdale. Nestled underneath the State Library of Victoria, the bar is located in the basement of the 19th century bluestone building.
Set yourself up with a wine or three while considering the weight of the literature that sits directly above you, and perhaps toasting to Jack Kerouac or Oscar Wilde. Happy hour (4.30–6pm on weekdays and 5–6.30pm on Saturdays) brings with it a whole menu of happy times — i.e., olives, spiced popcorn and a truffled salami toastie to accompany your $6 wine. It's most definitely worth going underground for.


If you have a big crush on tequila shots, have been giving mezcal some side-eye, or just have an achin' for a margarita — Bodega Underground might be the place to descend to.
The Mexican-themed mezcal bar is located in some pretty cool digs. Hidden up the Parliament-end of Little Bourke Street, it boasts scores of vintage Mexican posters as décor and some serious tacos to go along with its extensive tequila menu. There are many – the mezcal and tequila options take up pages and pages of the menu – so you know you're in good hands. Food wise, try the octopus tacos or the duck chilaquiles: they're good already, but the more tequila you drink, the better they'll taste.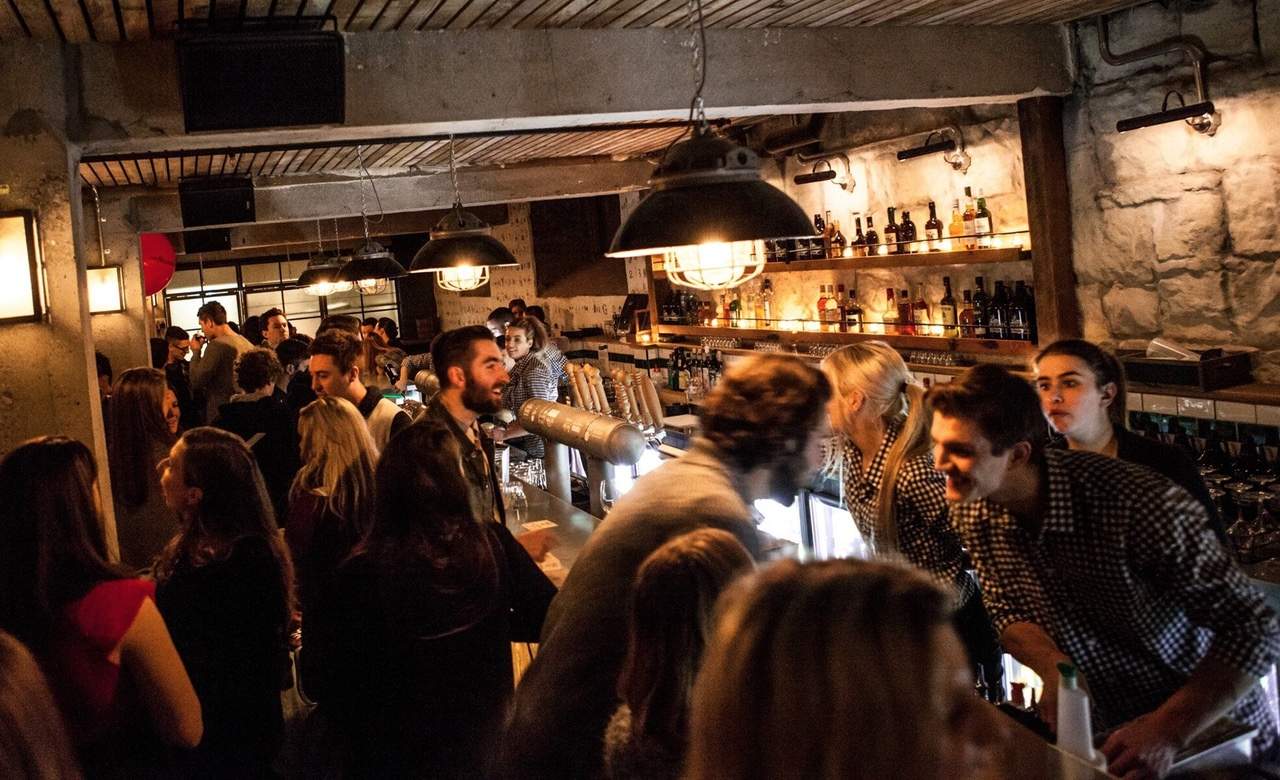 The Mill House is just a hop, skip and a step down into the depths of Flinders Lane — the spacious drinking hole is located in the basement of an old bluestone building . This relaxed bar and eatery boasts sophisticated, modern decor along with a raft of heritage touches referencing those good old days of Prohibition. Head along to sip an 0ld fashioned and feel like you're back in that era.
Bunker down in a booth and get stuck into its meat-focused menu (beef brisket, snapper ceviche or Peruvian fried chicken). They do cocktail carafes over here, too, and they're only $20 on Saturdays. We suggest trying the My Daddy Owns a Yacht, with white wine, Tanqueray, elderflower syrup, lychee and mint.

If you've ever been down the stairs at 1806, you'd have seen the wardrobe. Through the small gap in the golden door you can hear music playing, voices laughing and cocktail shaking. It's very enticing. But that's nothing compared to what you'll find when you venture inside The Understudy.
Think Alice in Wonderland, the way the caterpillar would have seen it, just that little bit kookier. The Jester and the Hare sit perched, watching your every move, while 'drink me' and 'eat me' signs tempt. They have taken the finely honed cocktail making skills from upstairs and broken some of the rules. It's fun, it's adventurous, and it makes the real world feel a little boring. When it comes to the cocktails, either choose your own adventure, or for a true experience go for the cocktail degustation. You won't find classic cocktails on the menu down here.
Published on March 15, 2019 by Kat Hayes