FOOD & DRINK
Ten Plant-Based Snacks to Track Down in Melbourne When You Want to Treat Yourself Responsibly
Sweet, savoury and somewhere in between, these treats are big on flavour (and free of animal products, too).
in partnership with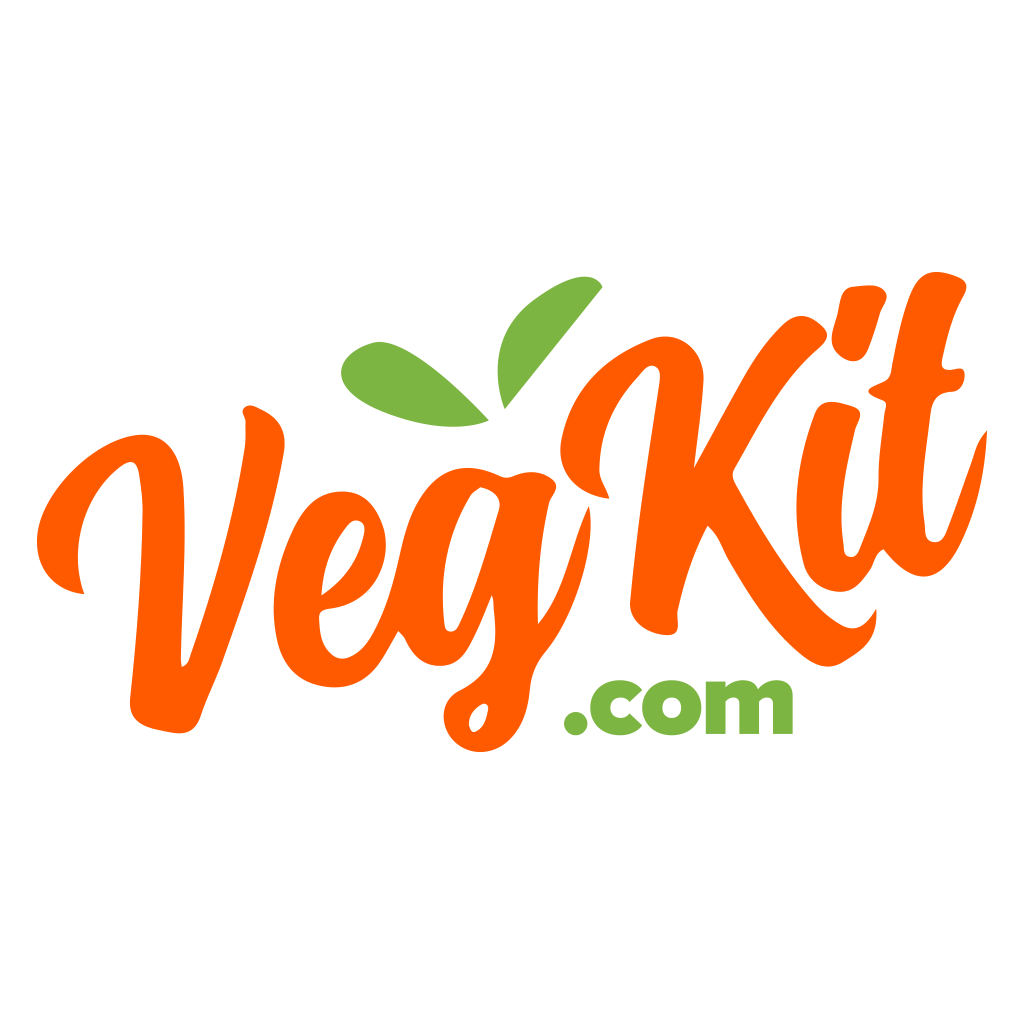 Now that Melbourne has opened back up, the city is ripe and ready for exploration. This includes scouring for indulgent snacks that make the perfect afternoon pick-me-up, mid-week treat or something to hit that sugary sweet craving.
The great thing about this city is the range of quality vegan options so you can treat yourself — cruelty-free and responsibly.
To help you on your next food adventure, we've teamed up with Vegkit to bring you some of the best plant-based snacks around town for your next indulgent — but guilt-free — treat.

Melbourne's first dedicated plant-based bakery, Mister Nice Guy's is a popular spot for its mouth-watering celebration cakes, cupcakes and patisserie-style pastries. But it's the gooey glazed cinnamon bun that is the most popular item on the menu and well worth the trip to Ascot Vale. Grab a regular bun for $5.85 or get a box of minis for your friends or family (or just you, no judgement) for $2.75 a pop with a minimum order of six. There are also gluten-free options so everyone can enjoy one.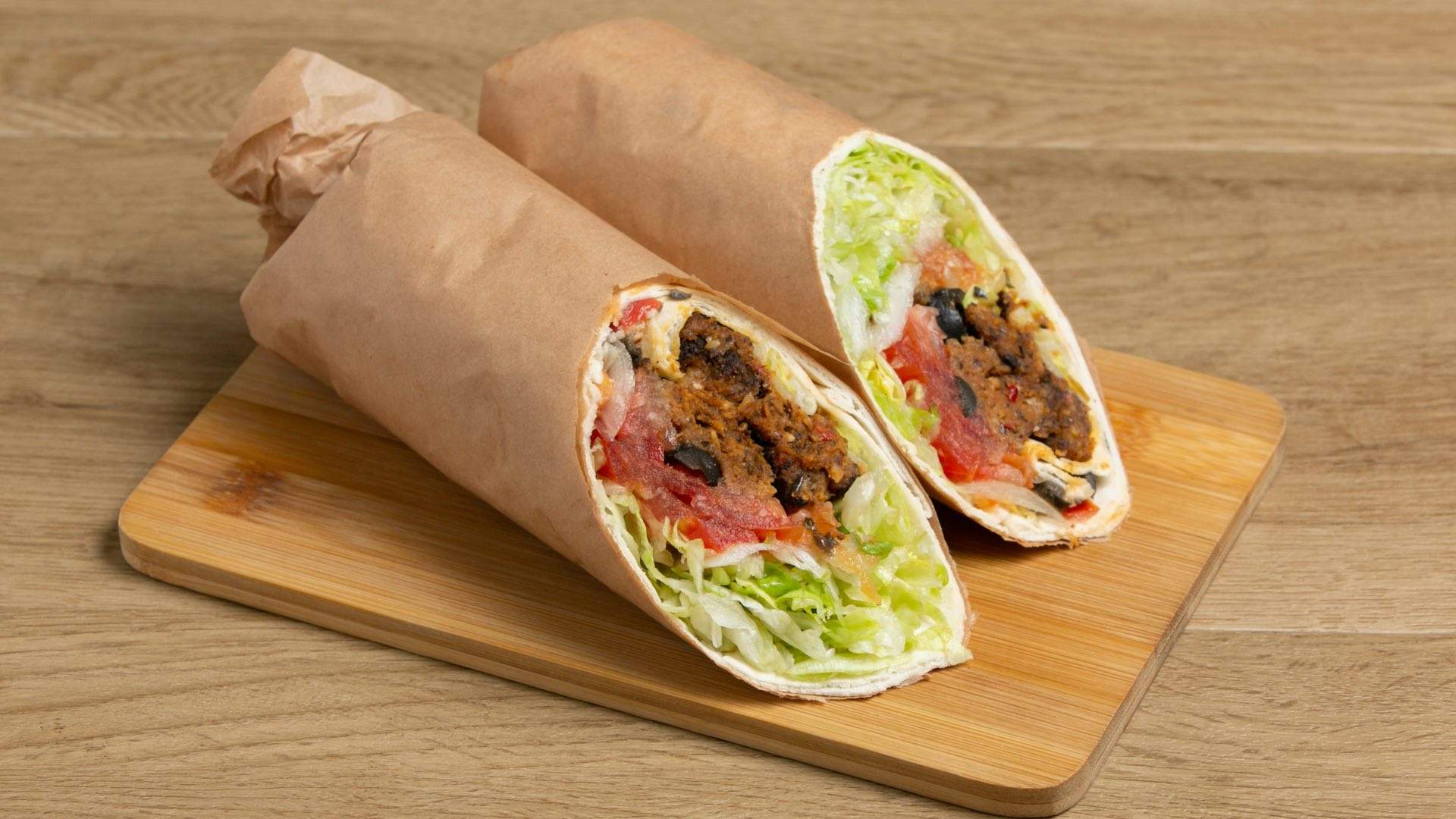 DECADENT VEGAN KEBABS FROM KEVABS
Sometimes, the only thing that'll hit the spot is a kebab. And when you're looking for a plant-based option, Kevabs in Brunswick is the answer. The eatery is all about flavour-crammed, animal-friendly Turkish bites, and the star is the kevab — a plant-based take on the classic kebab, made with in-house kevab protein that's free of soy, gluten, wheat and nuts. It's hearty, delicious and a go-to indulgent snack to fill you up responsibly.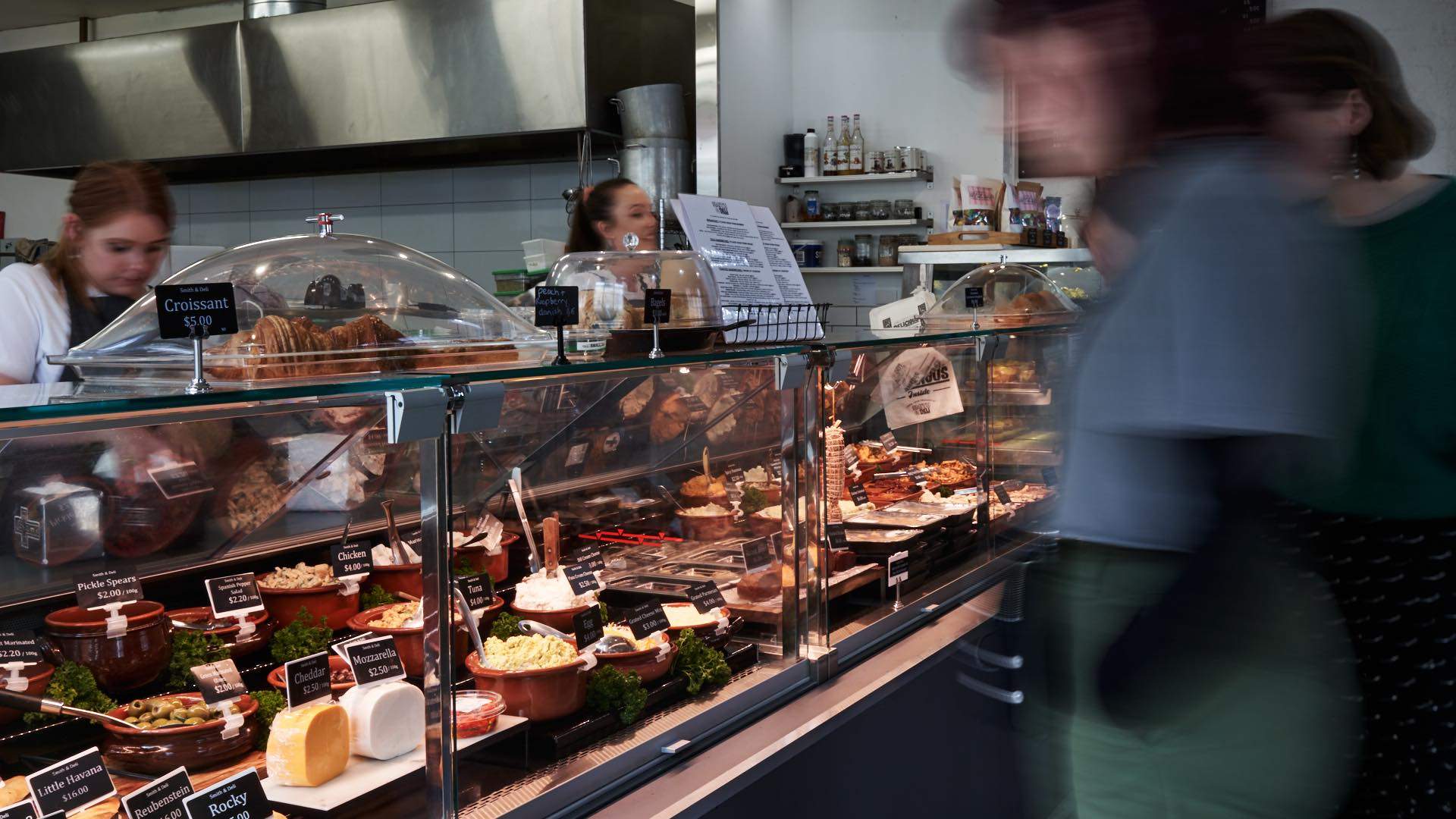 JUICY JAM DOUGHNUTS FROM SMITH & DELI
Spearheaded by culinary superstar Shannon Martinez, Smith & Deli is an extension of pioneering plant-based restaurant Smith & Daughters that offers a vegan take on classic delicatessen. However, it's hard to go past the jam doughnuts here — fluffy sugared dough, fried to perfection and pumped full of rasplum jam. You can grab a two-pack for $8 but it's best to grab extra for later, too.
PS: Martinez recently announced that she's moving Smith & Deli and Smith & Daughters into one massive vegan hub. It's set to open in Collingwood soon, so watch this space for more details.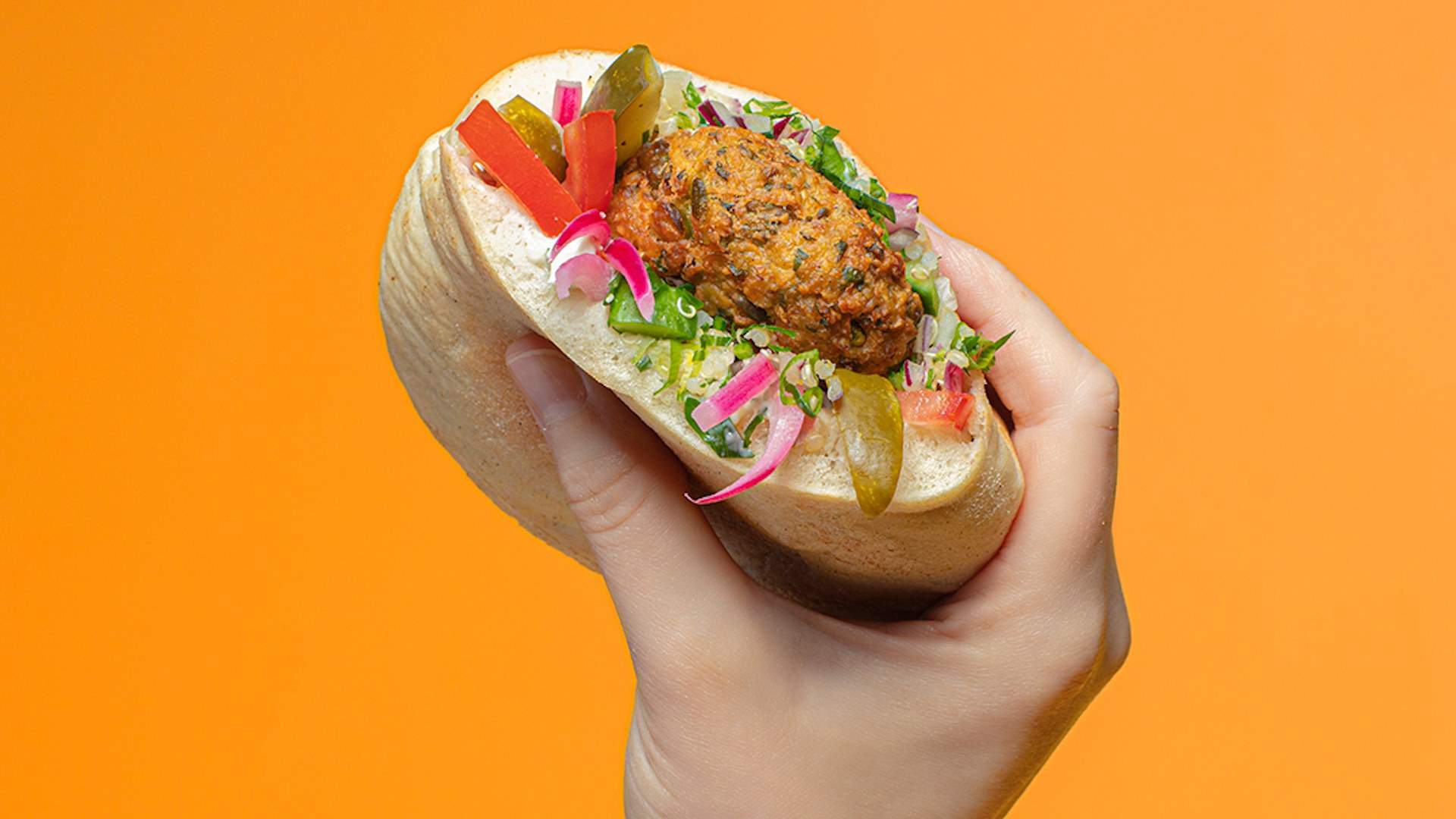 PERFECT PITA POCKET FROM MARKO
Marko is South Melbourne Market's first entirely plant-based restaurant and when you're in need of a good vegan snack, the pita really comes through. There are three options to choose from: the Marko falafel (which comes with house-made green pea falafel), spicy falafel (same but with spicy chipotle mayo instead of tahini sauce), and roasted mushroom if you're in the mood for fungi. All choices come served in fluffy, freshly baked pita from Sydney Road stalwart Alasya Bakery.

INDULGENT COOKIE SANDWICH FROM GIRLS & BOYS
Girls & Boys in Fitzroy really delivers on the dairy-free dessert front. The ice creamery offers up all the plant-based gelato and sorbet you need to hit the sweet spot and cool you down when the sun kicks in. The real winner? That'd be the cookie sandwich. For $12, you get your choice of gelato served between two chunky cookies. I mean, need we say more? The gelato flavours include cookie dough and honeycomb, lemon and yuzu, hazelnut brownie and espresso macadamia with white chocolate, so we won't blame you if you need to go back to try them all.

CAROLINA LOADED FRIES FROM GREEN BURGER
When only hot carbs will do, Green Burger's got you sorted. This Smith Street eatery specialises in plant-based burgers that rival any in the area, but the Carolina loaded fries will satisfy any hot chip cravings you might have. We're talking twice-cooked crinkle-cut fries topped with smoked pulled barbecued plant meat, hot cheese sauce, Carolina barbecue mustard sauce, pickled red onions and mayo. More of a meal than a snack, perhaps, but who's complaining?

TASTY TACOS FROM DON TACO
The clue's in the name here. Don Taco is a plant-based Mexican restaurant on the Brunswick East end of Lygon Street that pulls its flavours straight from the kitchens of Mexico. Here, you'll find a lineup of plant-based tacos made with fresh seasonal produce, all sourced locally. Try the chipotle cauliflower tacos, made with deep-fried chipotle cauliflower and Mexican pesto, or the carnitas taco with king oyster mushrooms, roasted spring onion and a coriander-lime cream.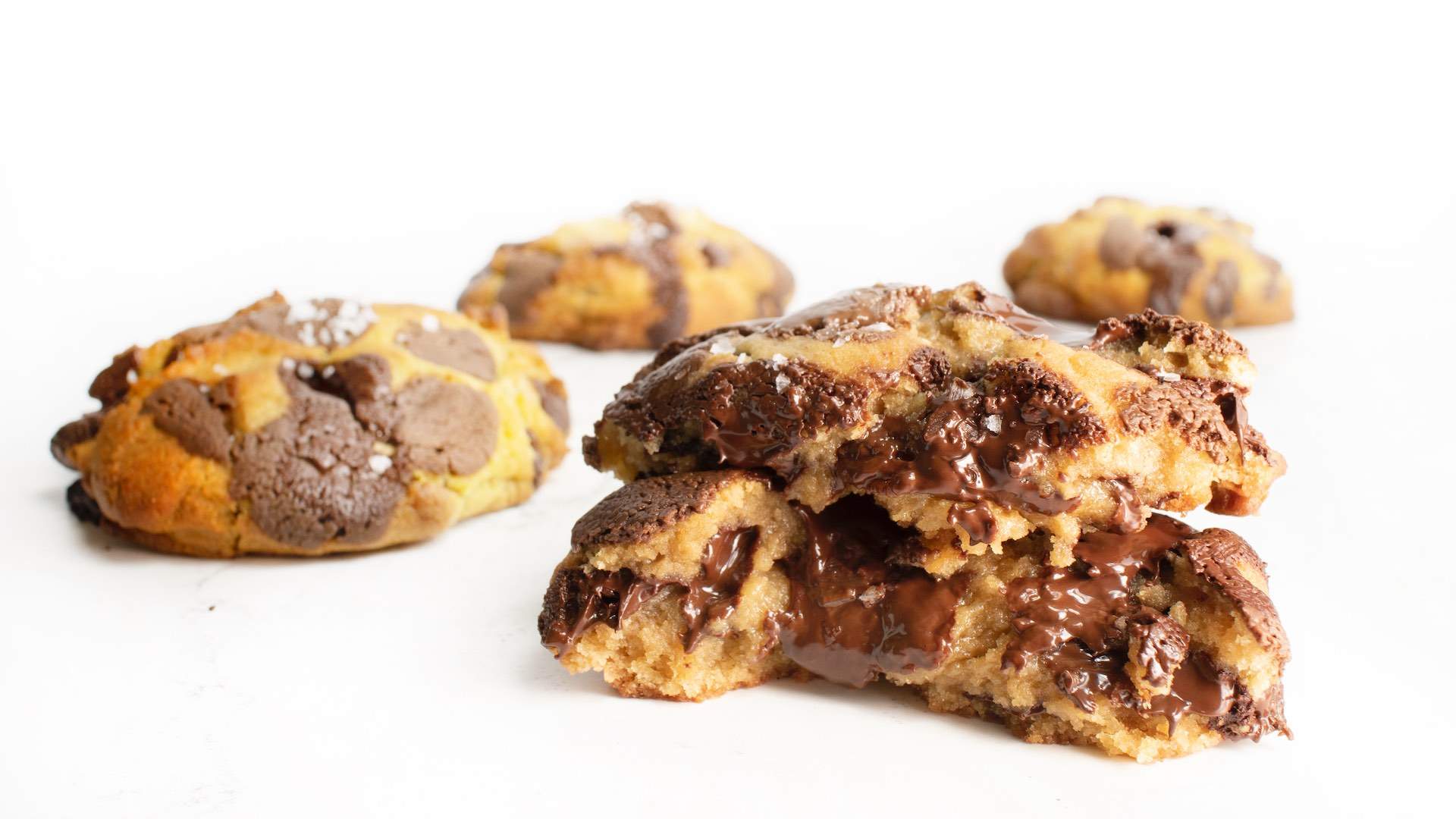 CHUNKY CHOC CHIP COOKIES FROM SABLE
Sable specialises in bagels but it also does damn good plant-based cookies, too. While there are several varieties to choose from, it's hard to go past the chunky choc chip cookie. Made with top-shelf vegan chocolate, the gooey melt-in-your-mouth treat is made fresh in house and finished with a sprinkle of flaky salt for extra umami. While you're there, grab a cup of Proud Mary coffee or dairy-free maltshake to help wash it down.

TWO-HANDER TOASTIES FROM TOKEN TOASTIES
For a sandwich fix, head to Token Toasties on Brunswick Street. There, you'll find the decadent toasties like the intriguingly named Morning Glory Story that layers two hash browns, tomato, vegan cheddar and cracked pepper and is finished with a generous drizzle of special burger sauce. Another great shout is the Jumping Jack Flash — it features sautéed barbecued jackfruit, diced baby pickles and sriracha. For a final touch, grab a serve of the crunchy beer-battered fries or crispy onion rings.
All sandwiches are served on Michelino's sourdough, which is made exclusively for Token Toasties.

OLD-SCHOOL SAUSAGE ROLL FROM LA PANELLA
High Street Preston's La Panella is the classic bakery that every suburb has, but with one significant difference: everything here is free of animal products. It's also long been a go-to for northsiders seeking plant-based baked goods at very reasonable prices. And if you're looking for a quick treat, it's hard to go past the sausage roll, a deceptively delicious parcel of plant protein wrapped in flaky pastry for just $3.50. Hot tip: La Panella is cash only, so make sure to have a fiver (or more) ready on approach.

For more plant-based dining and recipe inspo, head to the Vegkit website.
Top image: Token Toasties, Julia Sansone.
Published on December 02, 2021 by Marnie Vinall