Hareruya Pantry
With a name that translates to 'sunny shop', Carlton's tiny Japanese pantry and cafe is heroing beautiful bento and house-made gelato.
Radiating sunshine from its pint-sized digs overlooking Lincoln Square, Hareruya Pantry is a takeaway-only hole-in-the-wall from Kantaro Okada, who also brought us other Japanese gems, 279 and North Melbourne's Le Bajo.
The tiny Japanese convenience store-meets-cafe specialises in bento and gelato, its name translating to 'sunny shop'. And indeed, it's as cheery as they come, drawing queues from breakfast till dinner. Shelves are stocked with a neat array of takeaway treats and snacks, while at the counter, staff scoop from shiny tubs of gelato.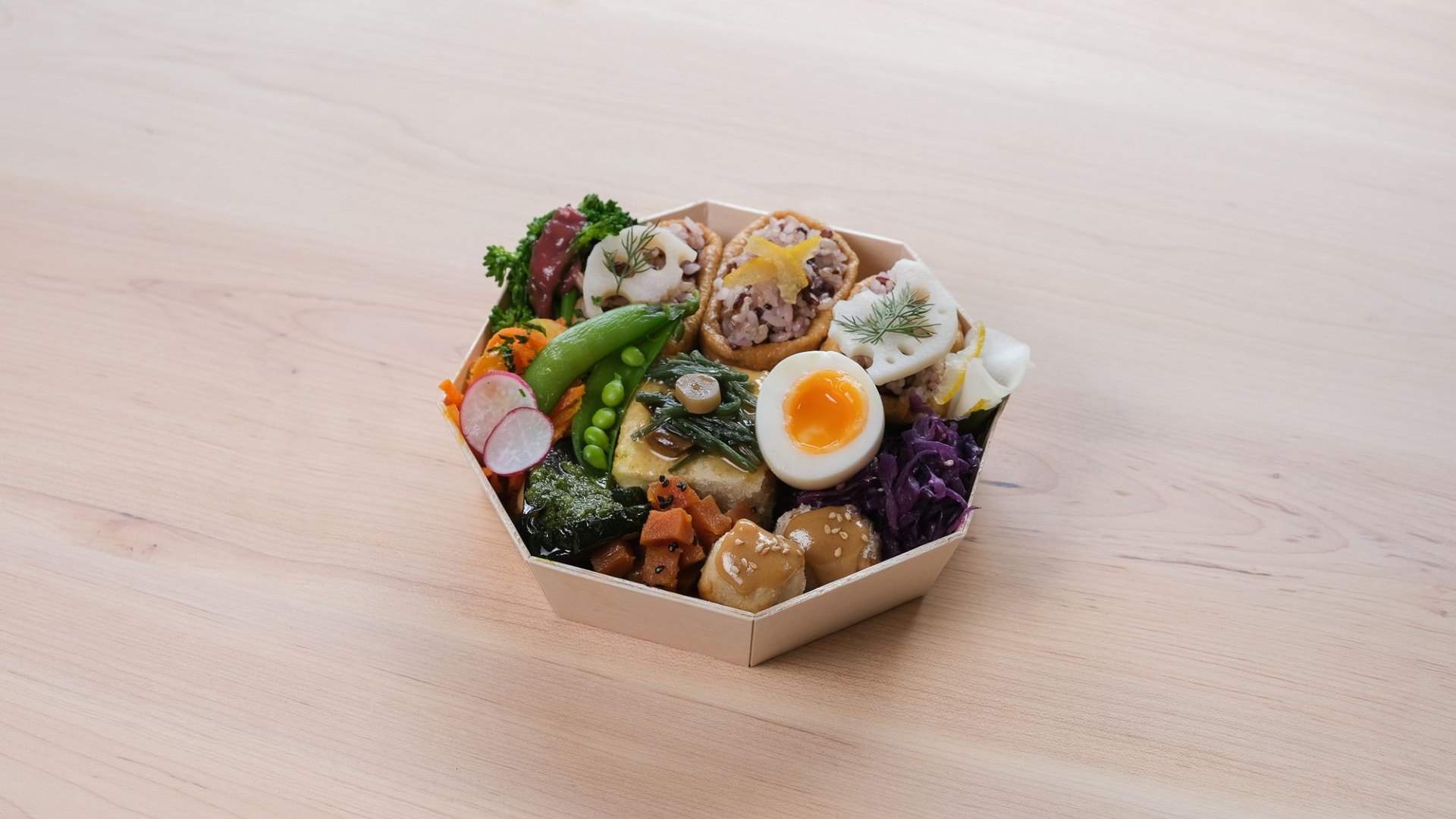 Vibrant loaded bento boxes are brimming with various osouzai (side dishes), teamed with beef and egg soboro ($24), the fish of the day ($23), or vegetarian soy tofu sushi ($22). Savoury snacks might include the likes of onigiri, sandos and chicken karaage tossed in dashi amazu (a sweet vinegar); while during colder months, you'll find oden boxes (a Japanese stew), served with the broth ready to pour over the dry ingredients.
Sweet-toothed visitors will delight in the rotation of house-baked pastries ($5.50) — think, castella, miso brownies and matcha cookies — and the drinks offering runs to freshly-pressed juices ($7), and lattes of both the caffeinated and matcha-infused variety ($6).
House-made gelato fills the Italian Pozzetti freezer, the rotating lineup fusing classic Japanese flavours with Italian techniques. Shirogoma (white sesame), sweet potato, and red fruits with elderflower and yuzu are just some of the varieties being scooped of late. Get yours in a cup (from $5.80) or take-home tub (from $16.50), daifuku-style (wrapped in mochi skin) ($5.80), or sandwiched between rice wafer crisps like a traditional monaka ($6.50).
The petite store boasts a couple of bench seats, though if the sun's a-shining, you'll find the adjacent grassy park is the ideal setting to hoof down your bento and gelato.