Seven Seeds
A pioneer of Melbourne coffee with its art down to a tee.
It's easy to miss Seven Seeds on Berkeley Street, hidden in one of the quieter pockets of Carlton. This micro-roaster, cafe and retailer is hidden behind a wood-panelled door, which serves as a humble ruse for one of Melbourne's most marvelled cafe creations. And it truly is one aromatic, if slightly overwhelming, marvel. The interior design, the crumpets, the lamingtons, the coffee lab — these are all little sensations that piece together a giant applause-worthy creation that comes with a tasty caffeine hit, no less.
Takeaway or dine-in, Seven Seeds is an experience either way. No matter where you sit, stand or wait, you'll have a clear-cut view of where your coffee is being conceived. Look at the baristas working busily behind their machines or the roasters, with beanies atop, in glasses you can't afford, sporting science-fair stares of intrigue at vats of dense, brown liquid: coffee.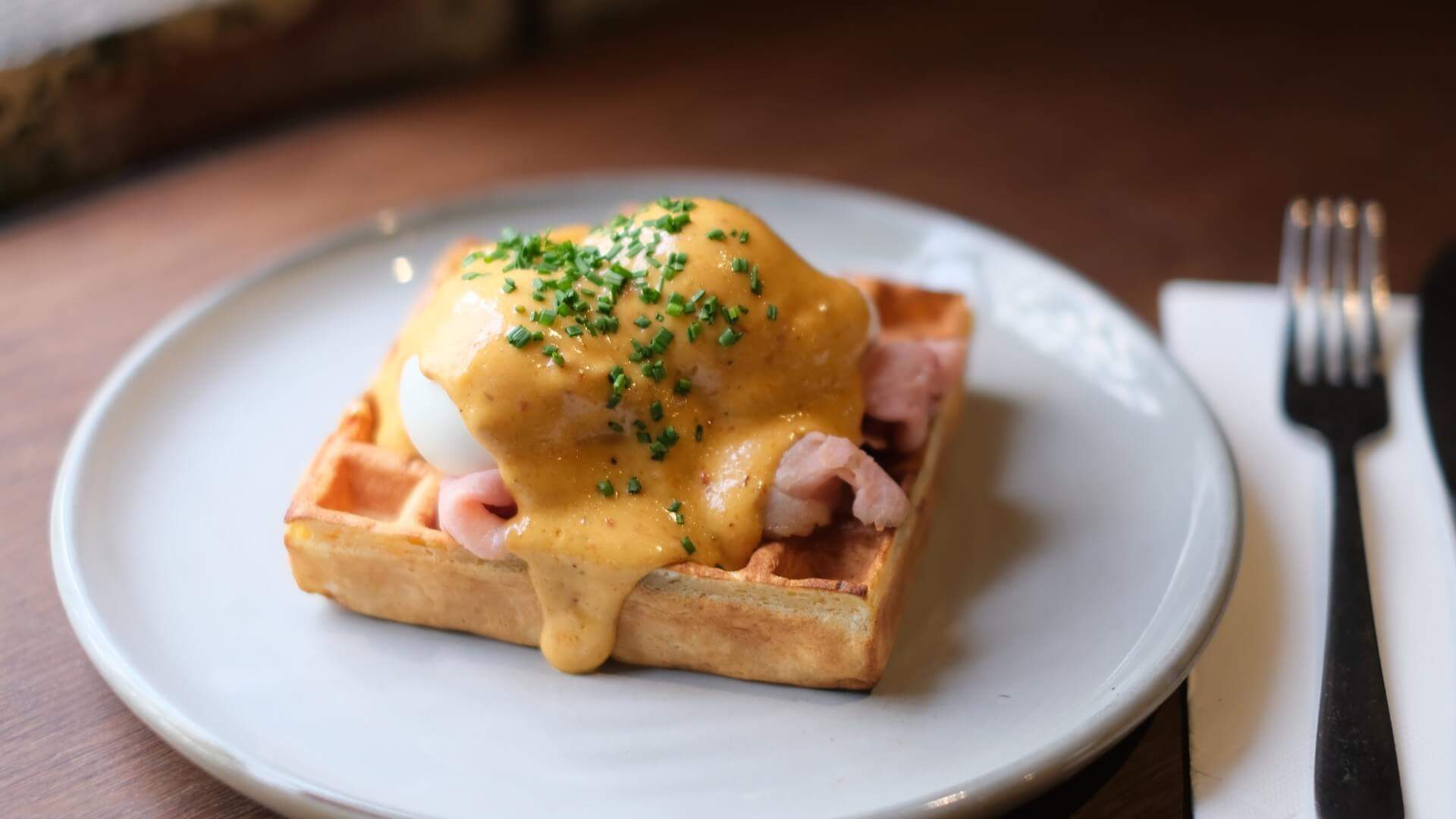 The team here are renowned for bringing the best and tastiest characteristics out of a bean, and it's one of the few roasteries to cup what they roast on a daily basis. There's only one size for coffee here, purely so these craft masters can delicately balance your shot in a proportion to water or milk that suits best. At a glance, it seems ostentatious, but at a sip, it seems unquestionable.
Seven Seeds is meant to be all about the coffee, but the food doesn't just sit on the sidelines. Though small and compact, its baked goods cabinet can't be missed on arrival. There's a rotation of tasty treats here, with lamingtons, brownies, a sweet and savoury muffin selection, croissants, and strangely addictive pretzel blondies that make for a selection that'll have your hands drifting to your wallet while your eyes stay fixated.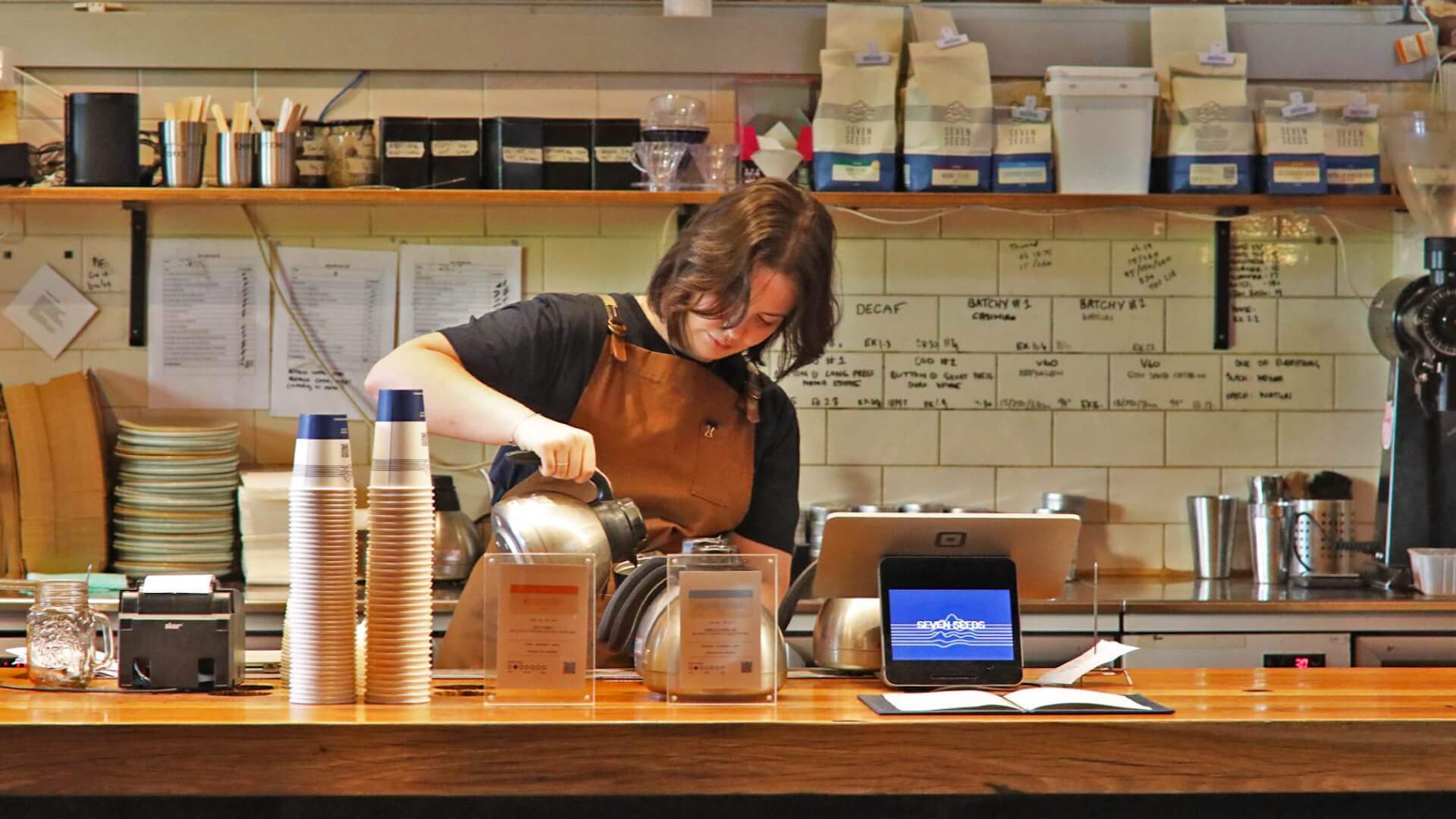 The dine-in menu is just as tasty and comes at half the calories. From pasta to white beans, waffles to mushrooms, each meal is as hearty as a breakfast should be, with the delicate flavour balance synonymous with Seven Seeds. At the very least, you must admire any cafe that can pull off homemade french toast with chocolate mascarpone, blackberries, strawberries and hazelnut praline.
Come here for the coffee, but stick around to lap up the full experience of Seven Seeds. After all, when your postcode begins with three, it's your God-given right to be a coffee snob occasionally.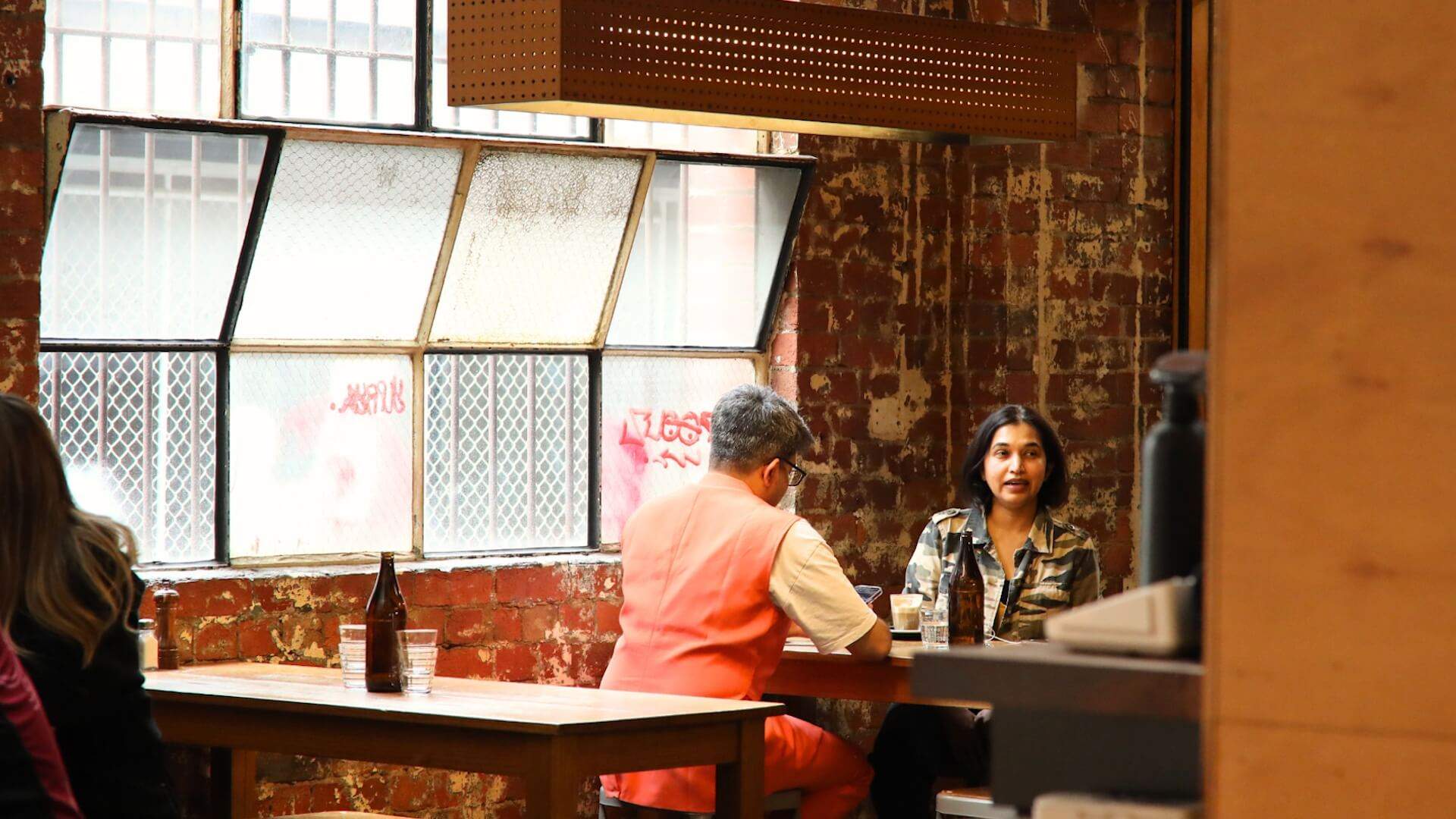 Top image: Cormac Hanrahan/Visit Victoria. 
Concrete Playground Trips
Book unique getaways and adventures dreamed up by our editors