Qantas Might Start Flying Direct From Darwin to London When International Travel Resumes
Due to Western Australia's strict border rules, the airline won't resume its direct Perth-to-London route until at least April 2022; however, it's looking to depart from the Northern Territory instead.
When Australia's international border reopens and holidaying overseas resumes, a long list of experiences we've all been missing will be back on the agenda. Some of those are great, such as being somewhere other than our own backyard. Some just come with the territory, like spending all that time in the air. And others will probably seem more exciting than they really are after such a long period without them, such as hanging out in airports, sipping drinks at the bar before your flight and browsing through gift shops.
We all have our own balance when it comes to all of the above elements, how we handle tham and what we prefer. But if you're the kind of traveller who likes fewer stopovers and can cope with spending almost a whole day on a plane non-stop, you're probably a fan of — or dreamed of hopping on — Qantas' direct Perth-to-London route. It launched back in 2018, and it takes around 17 hours each way. It's certainly an experience, from the layover time you'll spend in the Perth airport if you're starting out from another city, through to what it feels like to sit on a plane (or get up and walk the aisles every now and then, for exercise) for that very lengthy spell.
That flight won't be on the itinerary when Qantas restarts its international trips, however, with the airline opting not to resume the leg straight away due to Western Australia's strict border rules. Instead, the carrier is aiming to recommence the Perth-to-London route from April 2022 — and, if you think that means more stopovers in the interim, it's also looking into doing non-stop flights from Darwin to London over that gap period.
"At this stage, WA doesn't intend to open to international travel until sometime next year, so we'll unfortunately have to temporarily move our Perth-London service until at least April 2022," said Qantas Group CEO Alan Joyce in a statement. "Instead of operating from Melbourne to Perth and then on to London as it usually does, this flight will operate from Melbourne to London via either Darwin or Singapore, depending on conversations we're having with the NT in the coming weeks. We look forward to operating this flight via Perth again when circumstances allow."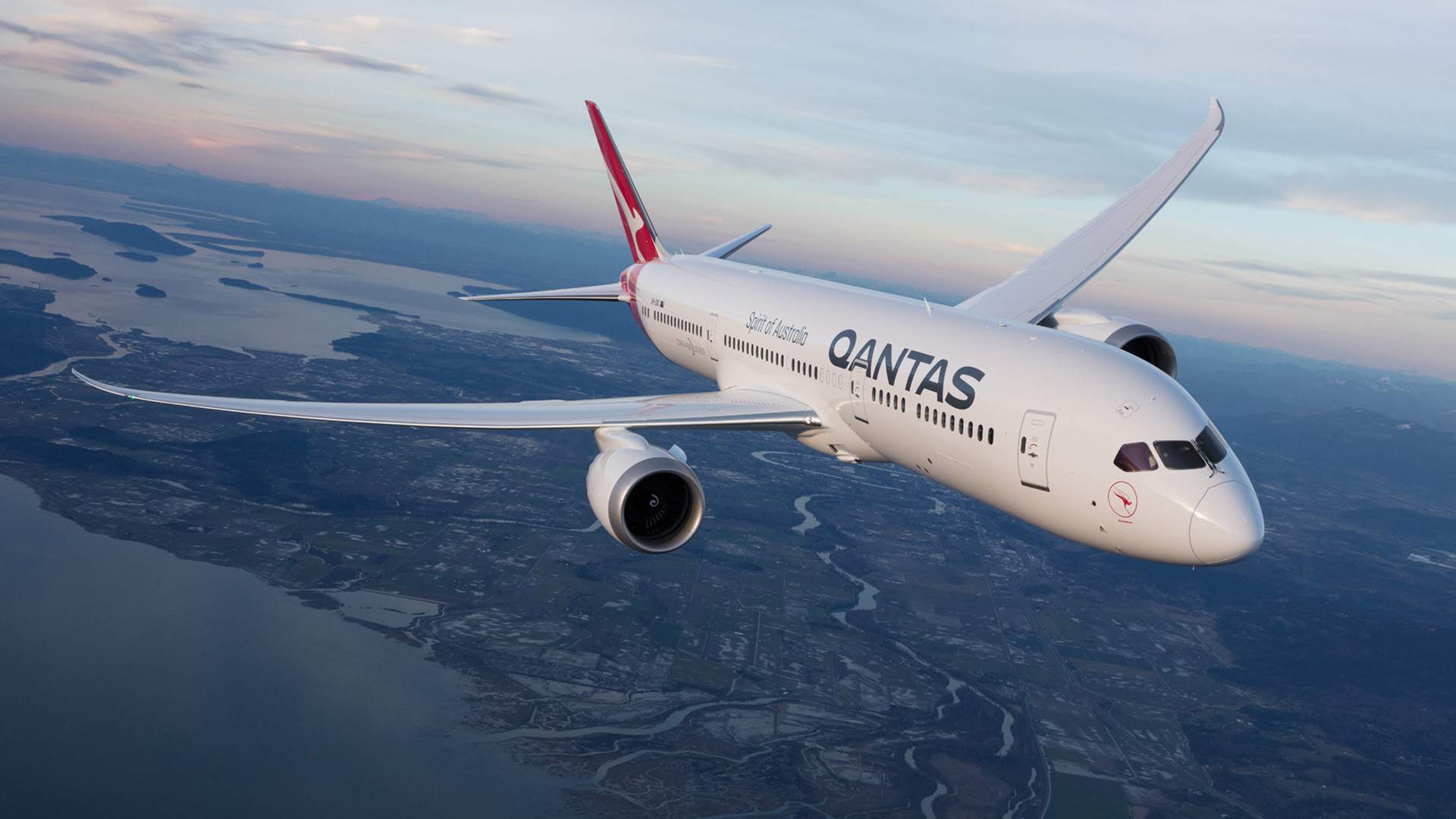 So, only needing to hop on one plane to get to the UK from Australia will ideally remain a reality. But, for that super-long flight, there'll be a different starting point.
If you're currently thinking about your travel plans — when that's possible, of course — the Northern Territory is doing discounts of up to $1000 on trips if you're fully vaccinated and coming from an area of Australia that isn't considered a hotspot. Yes, that means that starting with a NT holiday and then heading overseas could be an option if your budget allows it.
You might remember that, pre-pandemic, Qantas was contemplating starting non-stop routes from Sydney, Melbourne and Brisbane to both London and New York, too. In fact, it had even run two trial journeys, and was poised to announce whether it was feasible in March 2020. We all know what happened to international travel then, though, so clearly the topic hasn't been a priority since.
For more information about Qantas's plans for non-stop flights from Australia to London when Australia's international borders reopen, head to the Qantas website.
Images: Qantas