ARTS & ENTERTAINMENT
Art & About Is Bringing You a Whole Year of Imaginative Encounters
Live a life less ordinary with rooftop garden parties, blue trees and water-tasting bars.
in partnership with

Art lovers, welcome to perpetual bliss. The formerly three-week shindig Art & About will now last an entire year. Come spring, summer, autumn or winter, there'll no longer be any need to hibernate at home in an art-less depression.
In keeping with the event's 13-year-long tradition, Art & About 2015 will kick into action in mid-September. But this time, the installations, experiments and surprises won't stop popping up until the 2016 edition is about to start.
"Art & About Sydney brings Sydneysiders together with local and international artists in a fantastic celebration of the city's creative spirit," says Lord Mayor Clover Moore. "As major infrastructure works commence in the city, the time is right to move from a festival format to a model that continually enables creativity in the public domain ... Events like these are critical to Sydney's economy and important in ensuring we remain a globally competitive city."
Here are nine creative encounters to add to your diary right now.
The Terrace (18–27 September)
On September 18, Town Hall's Marconi Terrace will open as a temporary live music venue and bar, inspired by the rooftop garden renewals that have been happening of late in New York City. Get down there for nine nightly shows, featuring the best of local acts, including Dave and Joji (Gang of Youths), Emma Pask, Microwave Jenny, and Paul Capsis with Cafe of the Gate of Salvation.
Near Kin Kin (18 September – 11 October)
Customs House Square will get back to nature when it plays host to a 21-metre high bamboo forest, created by Cave Urban design collective. Visitors are invited to immerse themselves, while contemplating the pristine wilderness that covered Sydney Cove before European invasion.
Australian Life and Little Sydney Lives (18 September – 11 October)
One of Art & About's staples returns to Hyde Park. For three weeks, the park will function as an outdoor art gallery, displaying 42 large-scale photographs across two exhibitions. Australian Life features the final works in its titular $10,000 prize, while Little Sydney Lives features images from Sydney's young photographers (aged 3-11).
Games + Actions (for a Quiet City) (17 October – 1 November)
Keep your ears and eyes peeled for unexpected, unannounced musical performances while Games + Actions (for a Quiet City), created by Super Critical Mass, is in motion. Up to 100 community volunteers playing identical 'instruments' will appear at Martin Place on 17 and 18 October, Mitchell Library on 24 and 25 October, and Hyde Park on 31 October and 1 November.
Car park and poolside cinema with Golden Age (21 November, 29–30 January)
Don't just watch films, live them, with Golden Age's immersive cinema antics. On 20 February (that's a new, postponed date), Goulburn Street car park will be turned into an apocalyptic playground for a screening of Bladerunner. Then, on 29 and 30 January, book yourself a floating seat at Andrew (Boy) Charlton Pool for Jaws. Watch those dangling feet.
H20 Water Bar (2–21 February)
This installation is a tasting bar created by Sydney-based artist Janet Laurence. But, rather than offering you wine or whisky, it'll be serving up water sourced from all over Australia. Calling attention to issues of climate change, pollution and scarcity, H20 Water Bar will be located at one of our favourite Sydney spots, the Paddington Reservoir Gardens.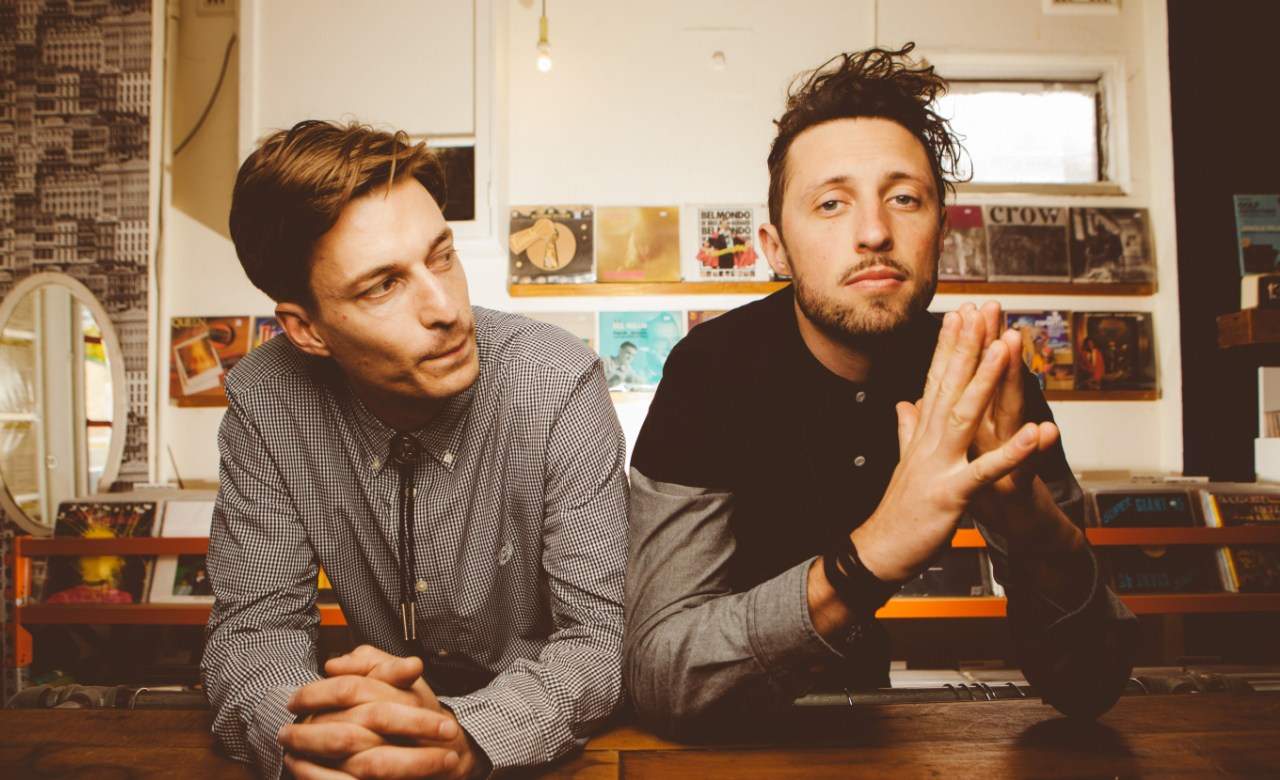 Tut by Shaun Parker & Company (7–22 April)
If you know all the moves to Tay Tay's 'Shake It Off', you're ready for Tut. One hundred dancers, selected from Shaun Parker & Company's community workshops and online callouts, will bring the dance form, which was inspired by Egyptian hieroglyphics on King Tut's pyramids, to the city streets.
Scratching the Surface by Vhils (20–30 June)
Portuguese artist Vhils flips the lid on street art by carving into surfaces, rather than building on them with spray paint or paper. For ten days, Sydneysiders will be able to watch him at work at a yet-to-be-disclosed location.
The Blue Trees (4–11 March)
Have a habit of taking trees for granted? To make sure you take notice of the impact we humans can have on the natural environment, artist Konstantin Dimopoulos will be turning the trees of Pyrmont's Pirrama Road into a surreal, bright blue forest using a biologically safe, water-based colourant.
Top image by Henrique Fanti, 'Floatie', 2015 (detail) from Australian Life. Second image Cave Urban's Near Kin Kin image by Juan Pablo Pinto (artist's impression). Third image Jones Jnr.
Published on September 14, 2015 by Jasmine Crittenden