FOOD & DRINK
The Best Places in Sydney to Take Your Mum this Mother's Day (Or Any Day)
Spoil the leading lady in your life.
You love your mum, and if you're looking for ways to spoil the leading lady in your life, we're here to help. Because let's face it — your go-to pizza joint doesn't quite cut it (unless it's Bella Brutta). Your go-to ramen joint is a bit of a lazy pick for the woman who gave you, you know, life. 
This is your chance to deliver something momentous. Something memorable — and earn some serious brownie points on the side. 
Take your mum out this year on Mother's Day for a decadent dinner, a long boozy brunch or a wholesome coffee at some of our city's best (but not intimidating) eateries and drinking establishments. You've got enough selection anxiety on your hands with presents, so we've picked out our favourite Mum-worthy spots.


When it comes to spending quality time with your mum and eating quality food at the same time, we can't recommend East Sydney's Lankan Filling Station highly enough. Open for brunch from 11am–3pm on Sundays, it's serving up a Sri Lankan-inspired breakfast which includes the likes of sweet and savoury hoppers (bowl-shaped pancakes, known for their soft, spongey centre and crisp lacy trim), breakfast roti, sausage-stuffed milk buns and boozy adults-only lassis. The team is hosting a Mother's Day brunch on Sunday, May 9 for $50 a head, kicking off at 10am.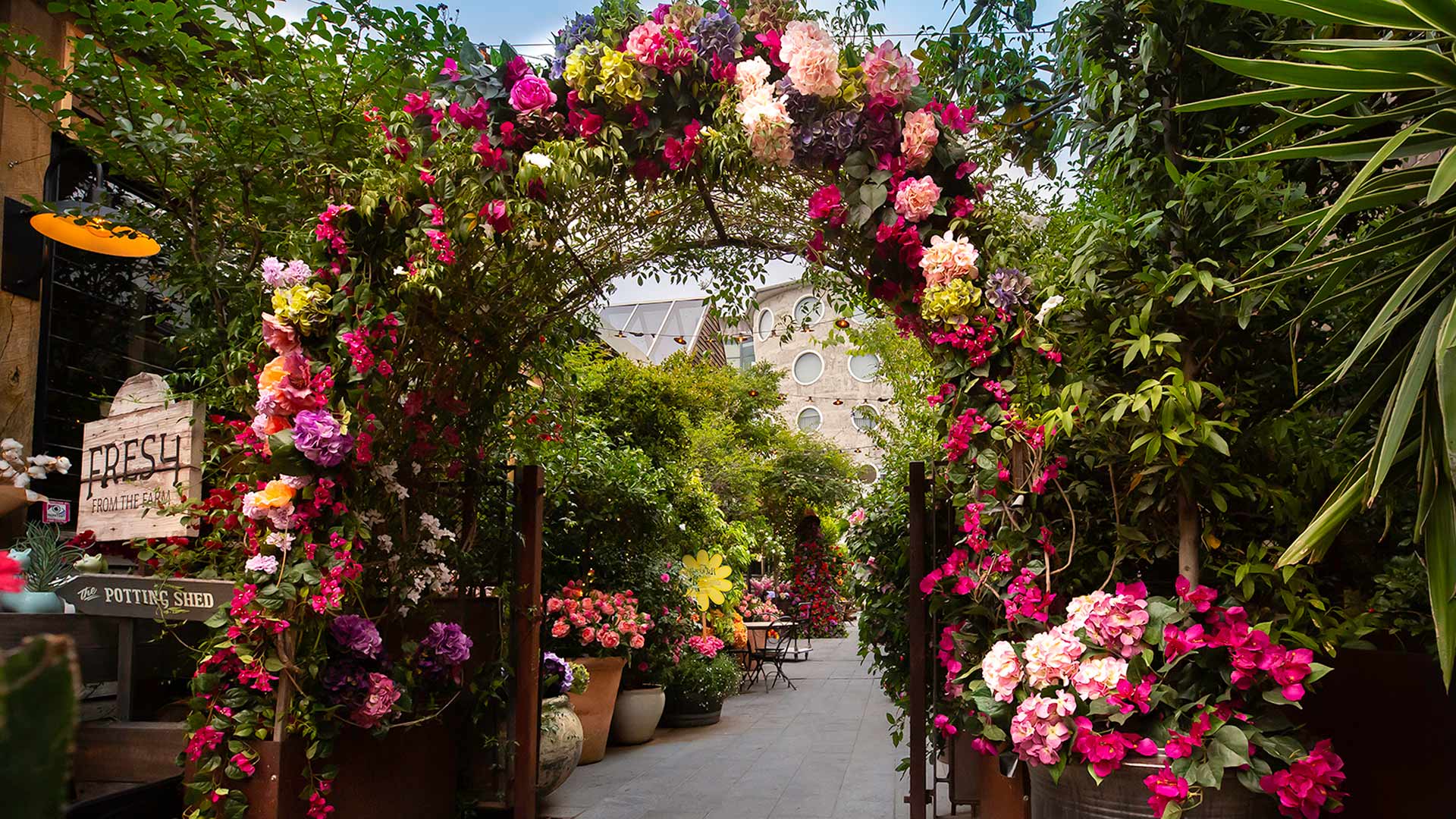 After all those selfish nights of cot-based crying, the least you can do is rise a little early to avoid the lines at The Grounds of Alexandria. Ricotta pancakes ($20) will rival mum's finest offerings, and a Grounds coffee will probably beat anything you were thinking of brewing at home. For lunch at The Potting Shed, nothing says 'thank you for carrying me around in your womb for an extended period' quite like South Australian steamed mussels ($17-26). If the lines intimidate, you can always swing by Salt Meats Cheese for a little gourmet nibble. There are also made-for-Mother's Day events including high tea, a specially-designed two-course menu, and Sunday roast.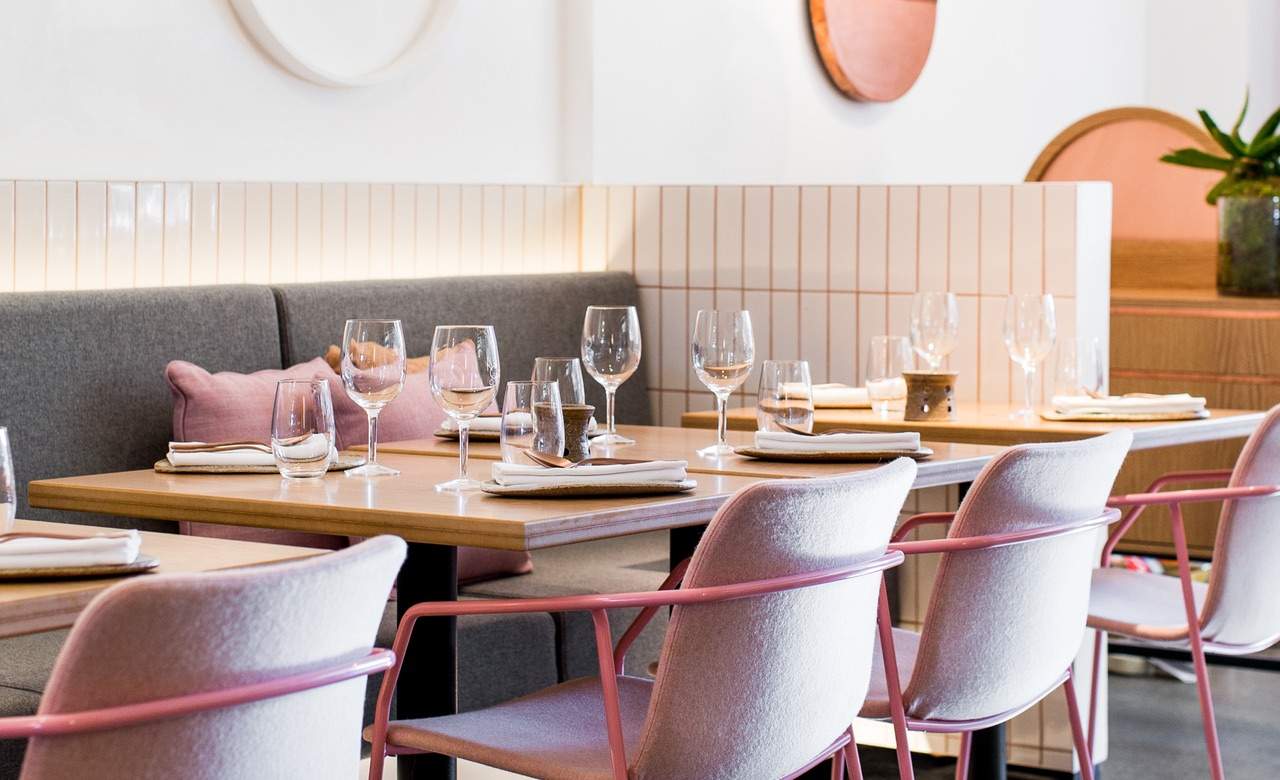 NOUR, SURRY HILLS
Want to take Mum to a buzzing Surry Hills space with contemporary Middle Eastern cuisine you can really unpack in your lunch chat? Nour's pastel-heavy, airy interior is enough to fool diners into thinking they'll get a 'play it by the rules' middle-of-the-road experience, but would be sorely mistaken. The lineup is bold and experimental in nature, sporting dishes prepared with a twist. If your mum is a super foodie, this is a strong choice. On Mother's Day, the restaurant is open for lunch and dinner, 10am–9pm, so you can drop in for your choice of shawarma ($10), wood fire eggplant ($24), or even Carob glazed lamb shoulder to share ($49). Plus, mum will receive a glass of complimentary sparkling on arrival.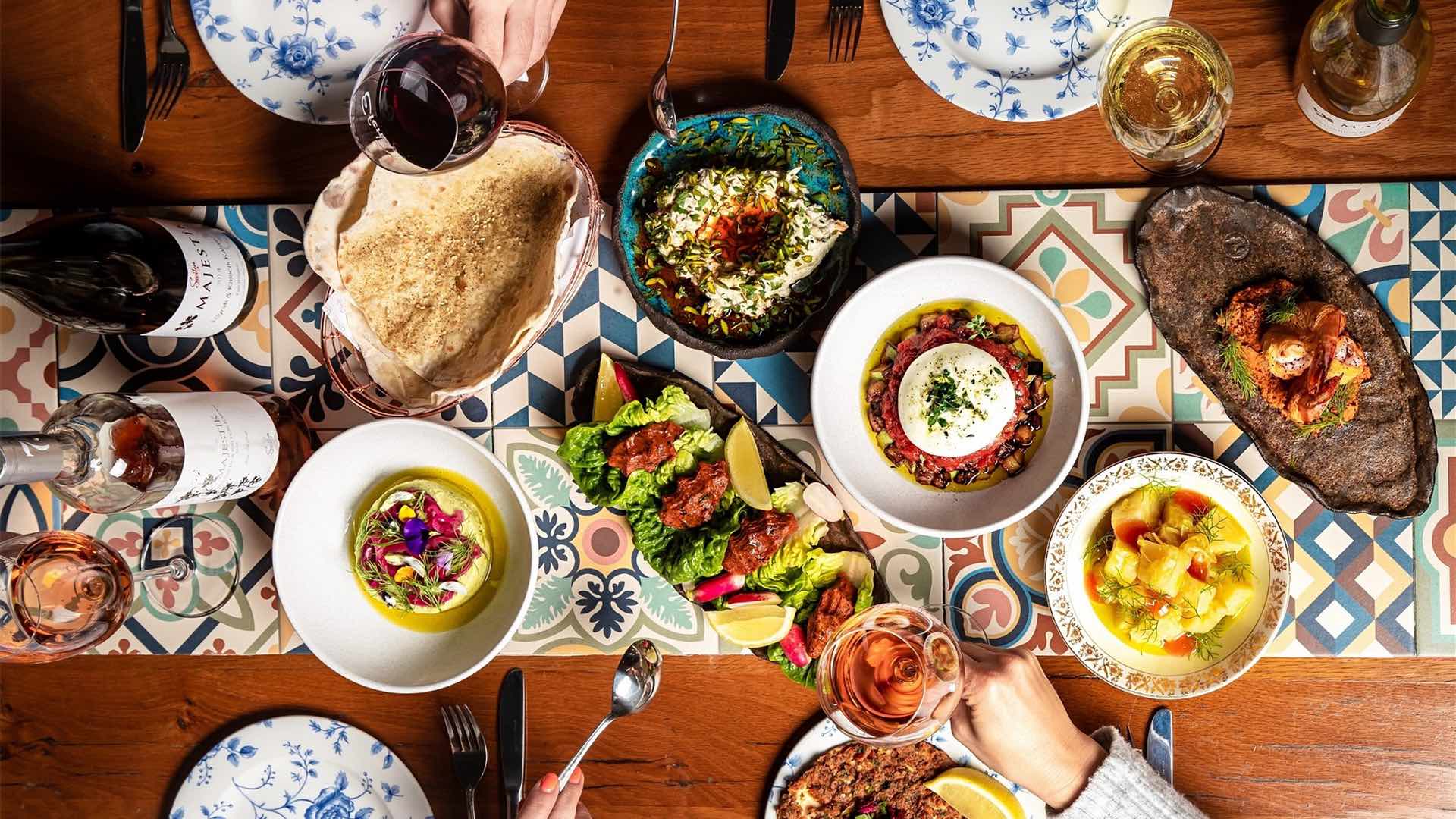 Whether your mum is after a casual breakfast or a formal Turkish lunch, Balmain stalwart Efendy has you (and mum) covered. Head in after midday for the Mother's Day lunch feast. The feast will set you back $95 per adult and $45 per child but lord is it worth it. The four-course meal includes Turkish delights like lahmacun, borek and slow cooked lamb tandir, as well as house made bread, hummus, salads and baklava to top it all off. We suggest you book in quick if you want to head along.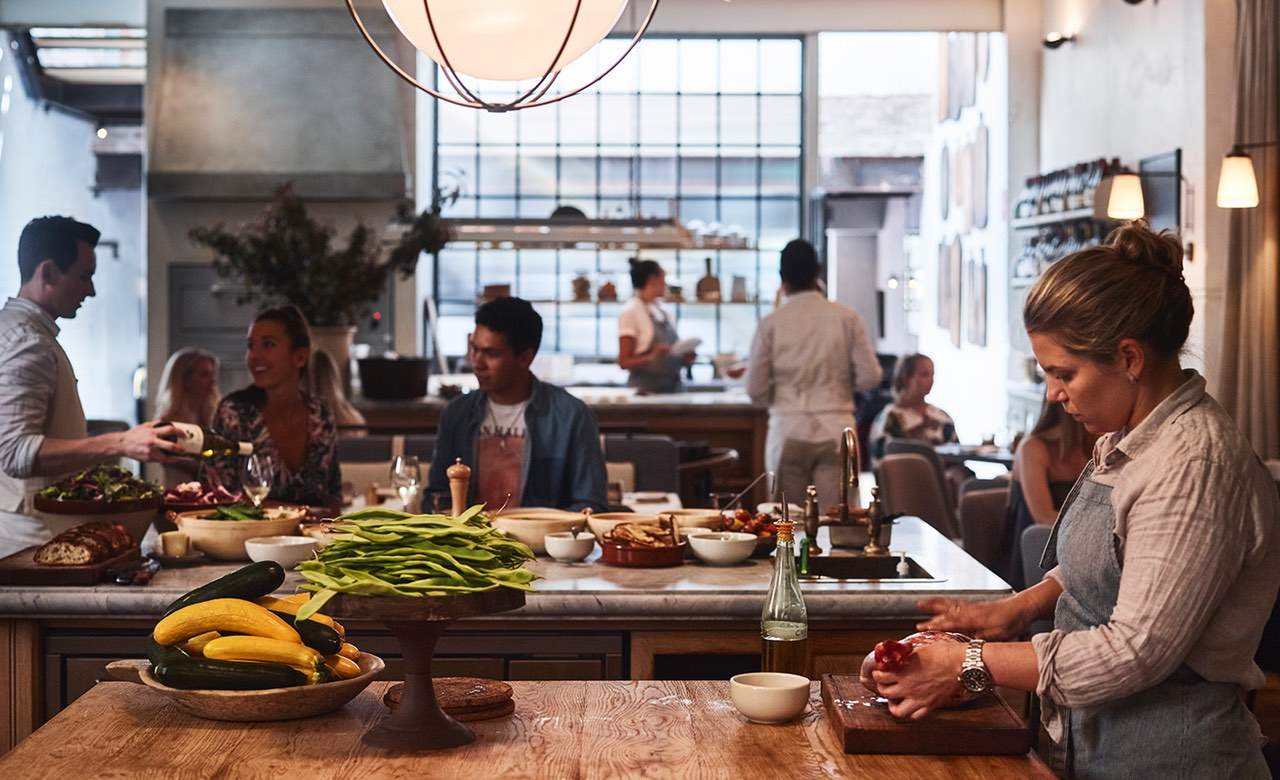 Want to treat your mum to a wholesome sitting of farm-to-table goodness? Head to Fred's. The 60-seater dining room is slick, cosy and properly grown-up. The setting emulates the warmth at the heart of a charming country homestead — oversized kitchen islands and freestanding Tuscan grills do away with a traditional restaurant set-up. On Mother's Day Sunday, a $150 four-course menu will be on offer with the likes of Sydney rock oysters, beef tenderloin tagliata, steamed yabby tails and marjolaine. Afterwards, pop down into basement bar Charlie Parker's for a cocktail.
CONTINENTAL DELI, NEWTOWN OR CBD
If there's one place where it's acceptable to eat food from a tin, it's here. And, don't worry, mum will definitely approve — this is a far cry from the tinned spaghetti of your childhood. Here, you'll be sippin' martinis and manhattans from tins. There's also a long lineup of cured and smoked meaty delights (un-canned) to pick from, too. If you (and ma) are looking for something heartier, however, skip the downstairs bar in Newtown and head to the bistro upstairs — or grab a seat in the restaurant at the CBD outpost — where you can enjoy the likes of swordfish, roasted cauliflower or Berkshire pork chop.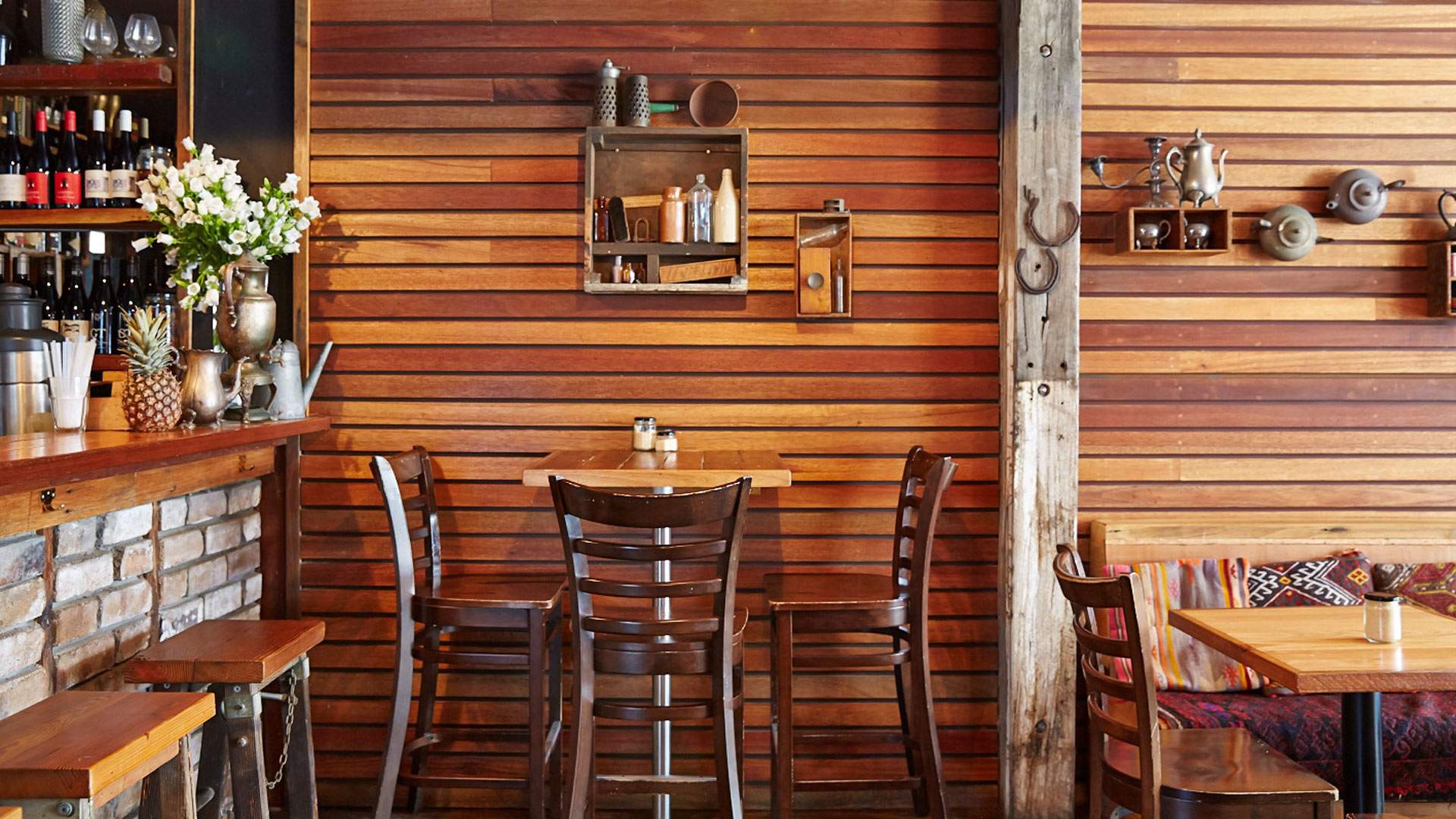 She's living in one of the finest beachside cities in the world, yet mum never sees the beach? It's time to get her to Three Blue Ducks. If you wish to avoid the crowds at big-brother Bondi, this stunning Bronte restaurant is the perfect setting for a cappuccino or glass of white wine. This little pocket of farm-to-table goodness is a modest mix of natural and manmade decor, incorporating the warmth of wood and cool concrete for an authentic rustic country-meets-downtown feel. With a peaceful, sunny streetside window and a tender steak sandwich ($24), the effortless slice of paradise will remind mum why she decided to raise you in Sydney all those years ago. And, if you're closer to the inner west, head to its Rosebery chapter.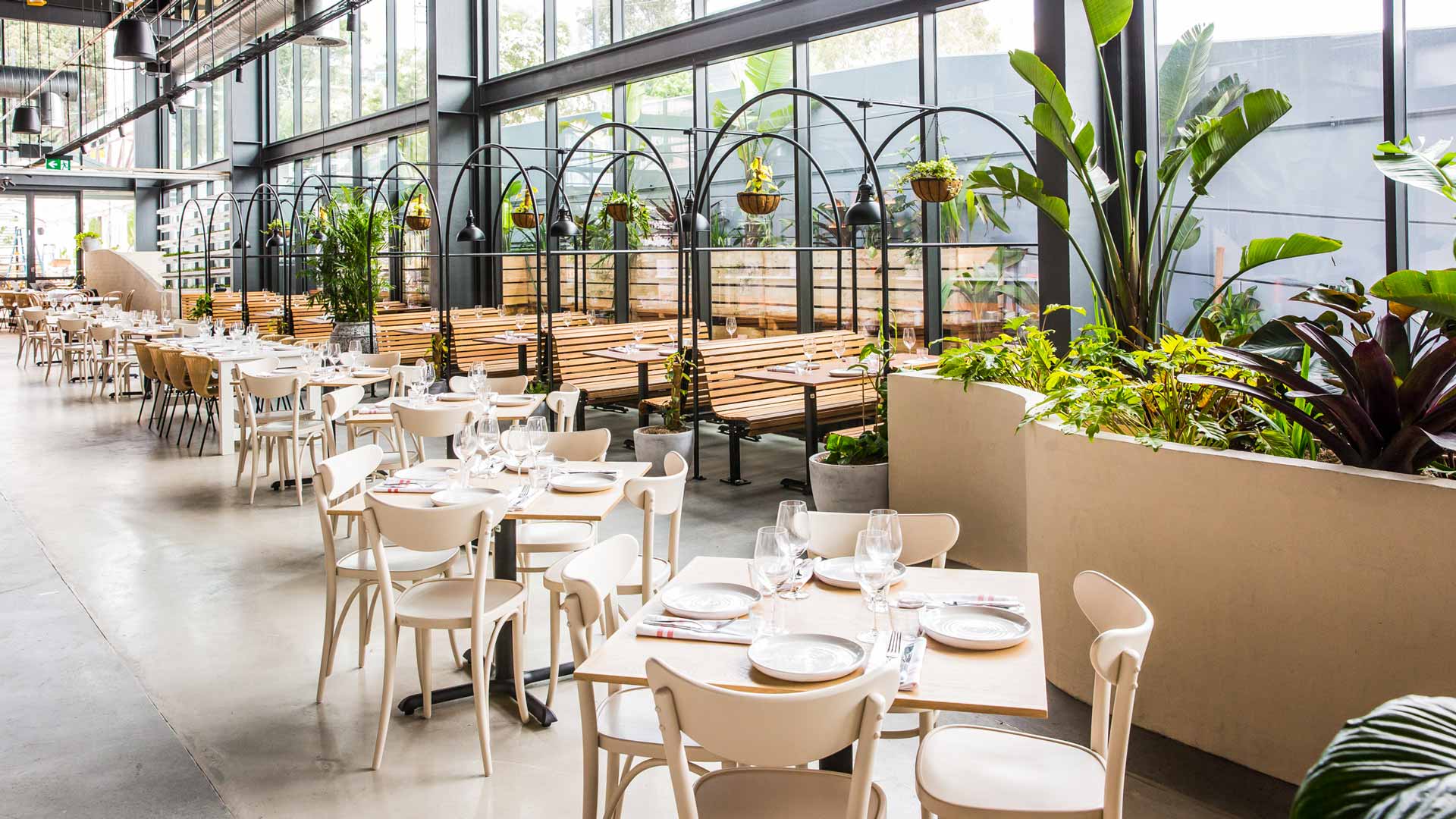 Acre's sprawling lower north shore restaurant, bakery and urban farm is a top spot for a big family lunch. The stunning 400 seat eatery is overflowing with greenery and serving up an assortment of baked goods, brekky favourites like bread pudding french toast and cuppas by Sydney's Gypsy Coffee Roasters for the early risers. Head over later in the day and its pizza oven will be slinging Italian with a simple selection of toppings like prosciutto, pumpkin and kale or marinara, plus a lineup of seasonal pasta dishes, which currently includes seafood linguine and Acre pesto spaghetti.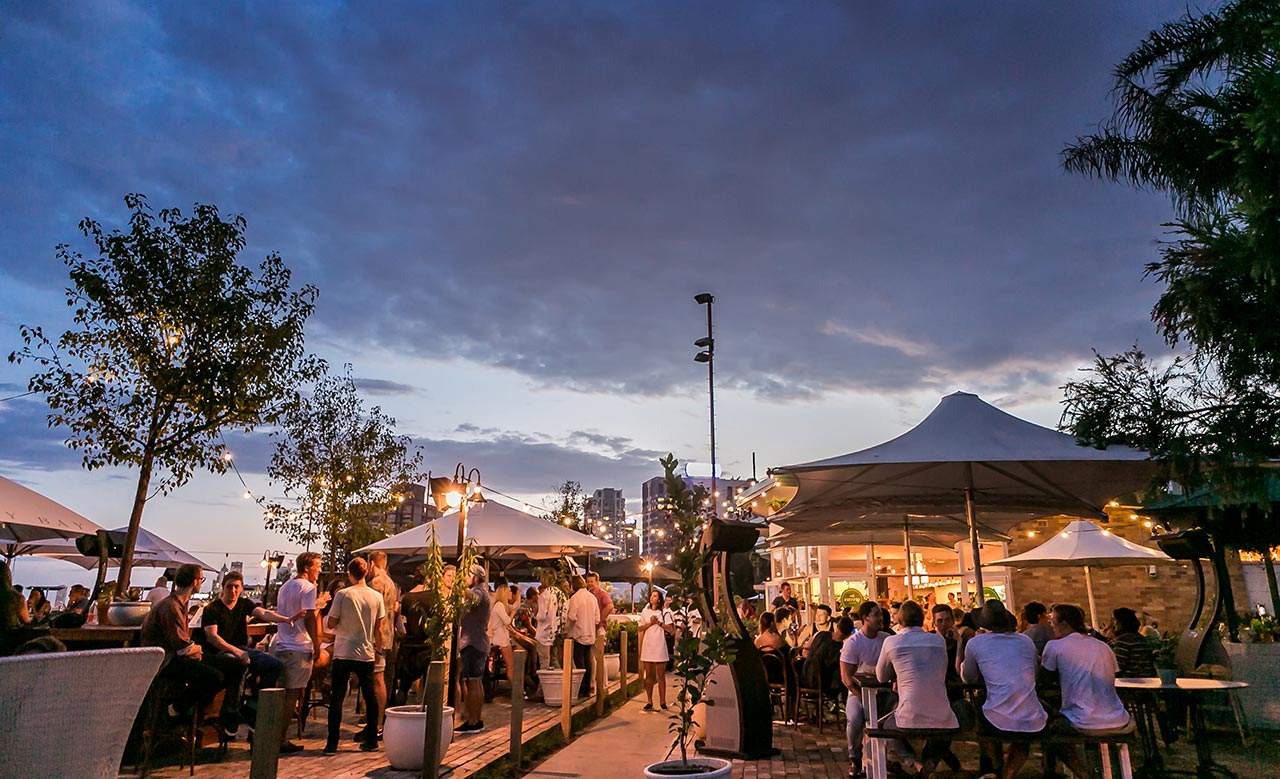 Challenge Mum to a spot o' bowls. What was once a daggy bowlo has been transformed into a lush, summertime garden bar with million-dollar Sydney skyline views. Inside The Greens, floor-to-ceiling glass doors allow sunlight to stream into a plant-filled brasserie, which is fitted out with curved booths and long communal tables. If it's a sunny day, head outside to the rustic garden, where you'll find a plenitude of daybeds and picnic settings adjacent to the lawns — and order a cocktail jug (a carafe of Pimm's perhaps) to share on the day of celebration.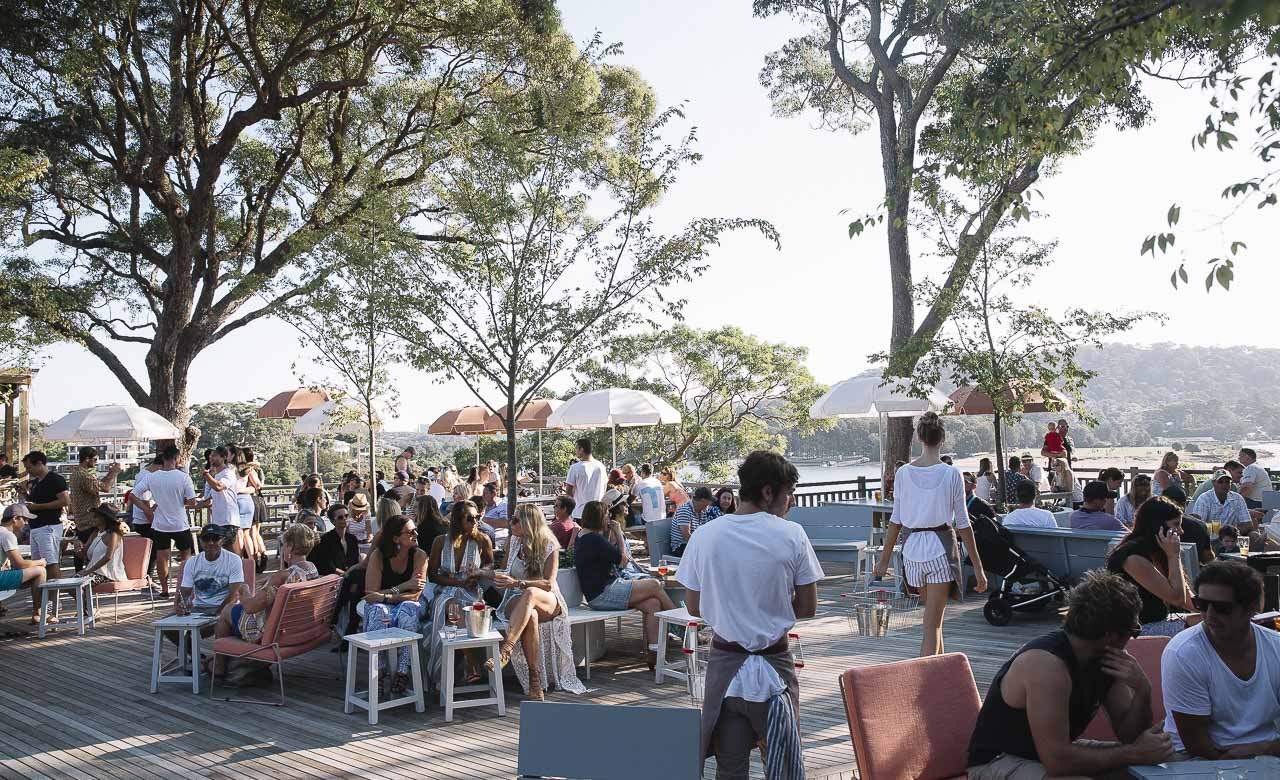 Before we start, expect The Newport to be busy on Mother's Day. That doesn't mean you should avoid it — there's plenty of room, just make sure to book early. Run by hospitality powerhouse Merivale, The Newport has a strong focus on food and live entertainment. But don't expect a single service counter or a straightforward menu at this renovated pub. Instead, expect to feel a bit like you're walking through a permanent food festival. Food-wise, we'd gun for one of Vinnie's (Merivale pizza guru Vincenzo Biondini) pizzas. If you'd prefer something a touch fancier, head inside and treat your mum for a meal at the 1930s-style bistro Bert's.
BEA, BARANGAROO
If you want to go all-out this Mother's Day, take your special lady to the towering three-storey restaurant and wine bar, Barangaroo House. Start (or end) the meal with a martini on the top floor,
Smoke
— a fancy cocktail bar with sprawling views across the harbour. Then, head down to the venue's signature restaurant
Bea
, where you'll be treated to a menu overseen by new Executive Chef Tom Haynes (
Chiswick
). The
$105 four-course Mother's Day menu
includes bonito cured salmon, smoked rainbow trout and burnt fig with maple and coconut.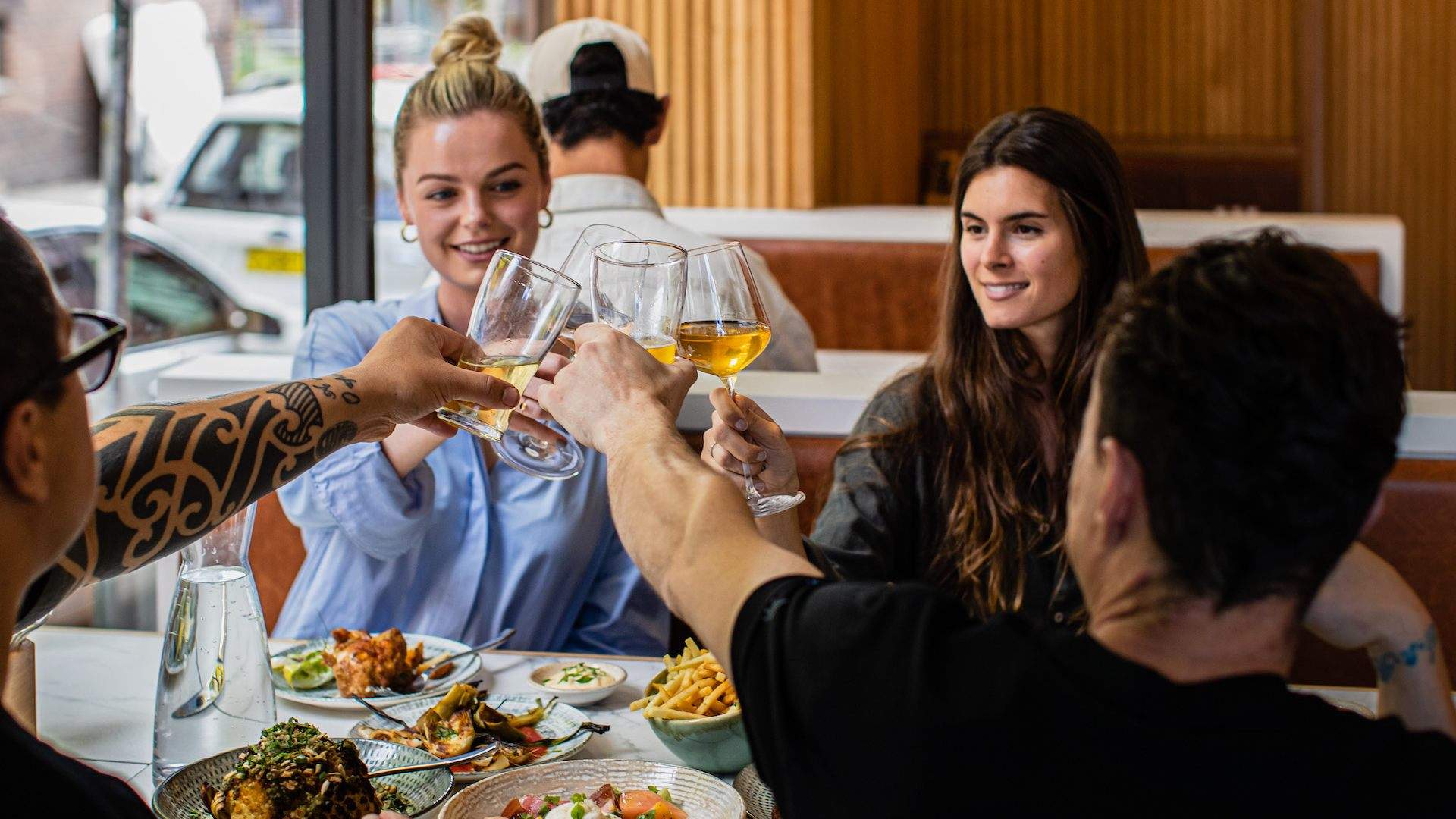 SUNDAY, POTTS POINT
Treat your mum to a Sunday roast without her having to spend hours in front of the oven or tackling a mountain of dishes. Morgan McGlone's (Belle's Hot Chicken) new Potts Point eatery is a homely homage to family favourites the rotisserie chicken and the roast. The restaurant is open 11.30am–9pm on Mother's Day and, after offering all mums a glass of bubbles on arrival, it'll be serving up a classic roast plate of slow roasted lamb, roasted veg and gravy with a classic bread and butter pudding to finish. What more could you want from a Sunday family dinner?
Top image: Freds

Writer credit: Concrete Playground staff writer/s
Published on April 28, 2021 by Ben Hansen