ARTS & ENTERTAINMENT
George RR Martin Wants to Kickstart an Insane-Sounding Art Complex
What can the 'Game of Thrones' mastermind do with an old bowling alley?
George RR Martin Wants to Kickstart an Insane-Sounding Art Complex
What can the 'Game of Thrones' mastermind do with an old bowling alley?
---
George RR Martin is joining forces with art collective Meow Wolf to produce the most insanely magic art complex imaginable. Attempting to raise $100,000 on Kickstarter, the installation artists and the Game of Thrones mastermind want to build one epic art space: The Meow Wolf Art Complex in Santa Fe, New Mexico.
Built within the site of an old bowling alley Martin bought specifically for the project, the complex will house 19 affordable artist studios, two rotating gallery spaces, and The David Loughridge Learning Center with arts education programming by local non-profit ARTsmart. But the real jaw-dropper here is Meow Wolf's plan for unprecedented 20,000 sq. ft. complex to be constructed by over 75 artists — dubbed The House of Eternal Return.
Celebrated for their large-scale, immersive installation experiences, the Sante Fe-based collective Meow Wolf have just the ideas Martin was looking for when he bought the bowling alley. Following Meow Wolf's wildly successful interdimensional ship installation The Due Return in 2011, the team will likely be using most of the Kickstarter funds toward Meow Wolf's first permanent exhibition, The House of Eternal Return. Visitors will be able to crawl, climb and be immersed within the 'rooms' of the house, from trailer parks to crazy tree houses to spaceship-like condos.
"The House of Eternal Return will be a radical new form of storytelling, where audiences are immersed within a multimedia art experience that unfolds through an interactive and magical narrative," says the team on their Kickstarter page.
Here's their artist renditions of what's planned for the House: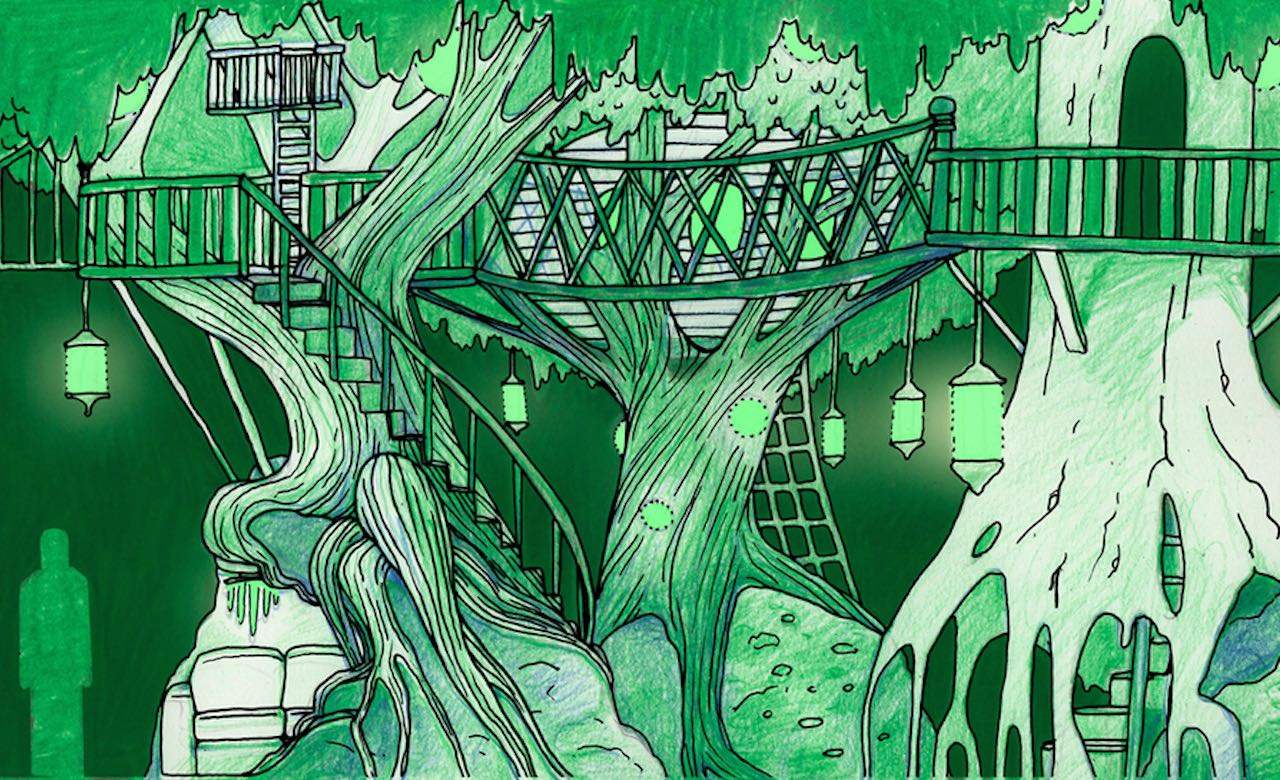 'Crazy Tree Houses'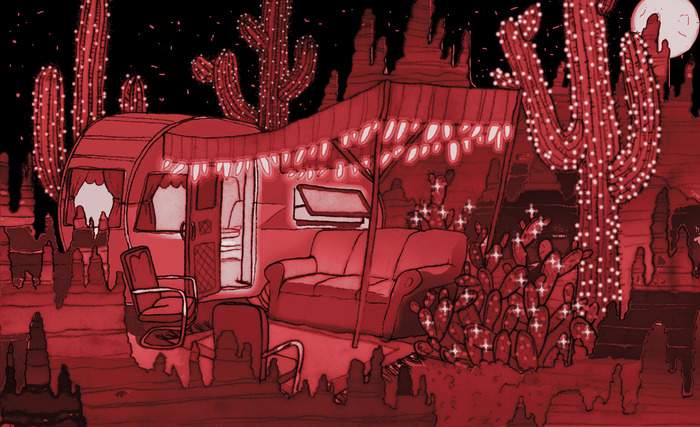 'Cactus Trailer Dream'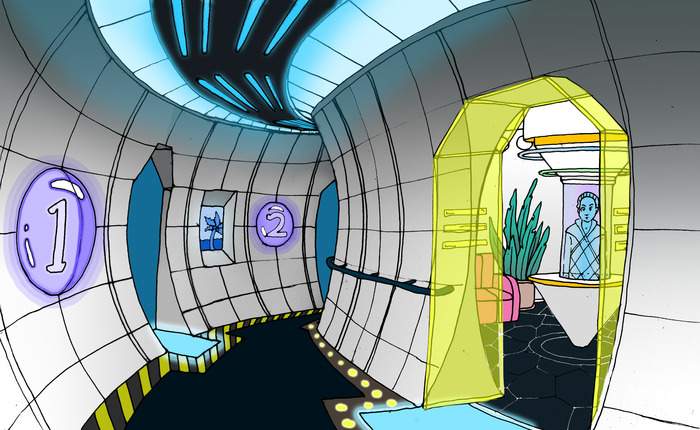 'Portals Bermuda'
Martin and Meow Wolf have so far raised $45,654 of their $100,000 goal with 13 days to go. Martin intends to fully renovate the space ahead of Meow Wolf's 10-year lease on the property. Whattaguy.
Check out the Kickstarter campaign here.
Published on February 17, 2015 by Shannon Connellan