ARTS & ENTERTAINMENT
Ten Contemporary Sydney Art Galleries Where You Can See Exceptional Art for Free
Ten spots to see fresh art for zero dollars.
Ten Contemporary Sydney Art Galleries Where You Can See Exceptional Art for Free
Ten spots to see fresh art for zero dollars.
Don't wait for Art Month or Vivid to roll around — it's always a good time to channel your inner creative and head out for some culture in Sydney. If you're looking for something free that goes beyond the MCA and AGNSW permanent collections, something new and different that may even add a bit of provocation to your gallery hop, we've got a list for you. Dotted around Sydney, there are several places to catch fresh works for free from both emerging and established contemporary artists. Many of these places were first set up in support of young talent, and have now become creative institutions featuring the most prominent Australian and international contemporary art.
Clear your schedules and start pounding the pavement to visit some of the best free art available in Sydney. Your itinerary starts here.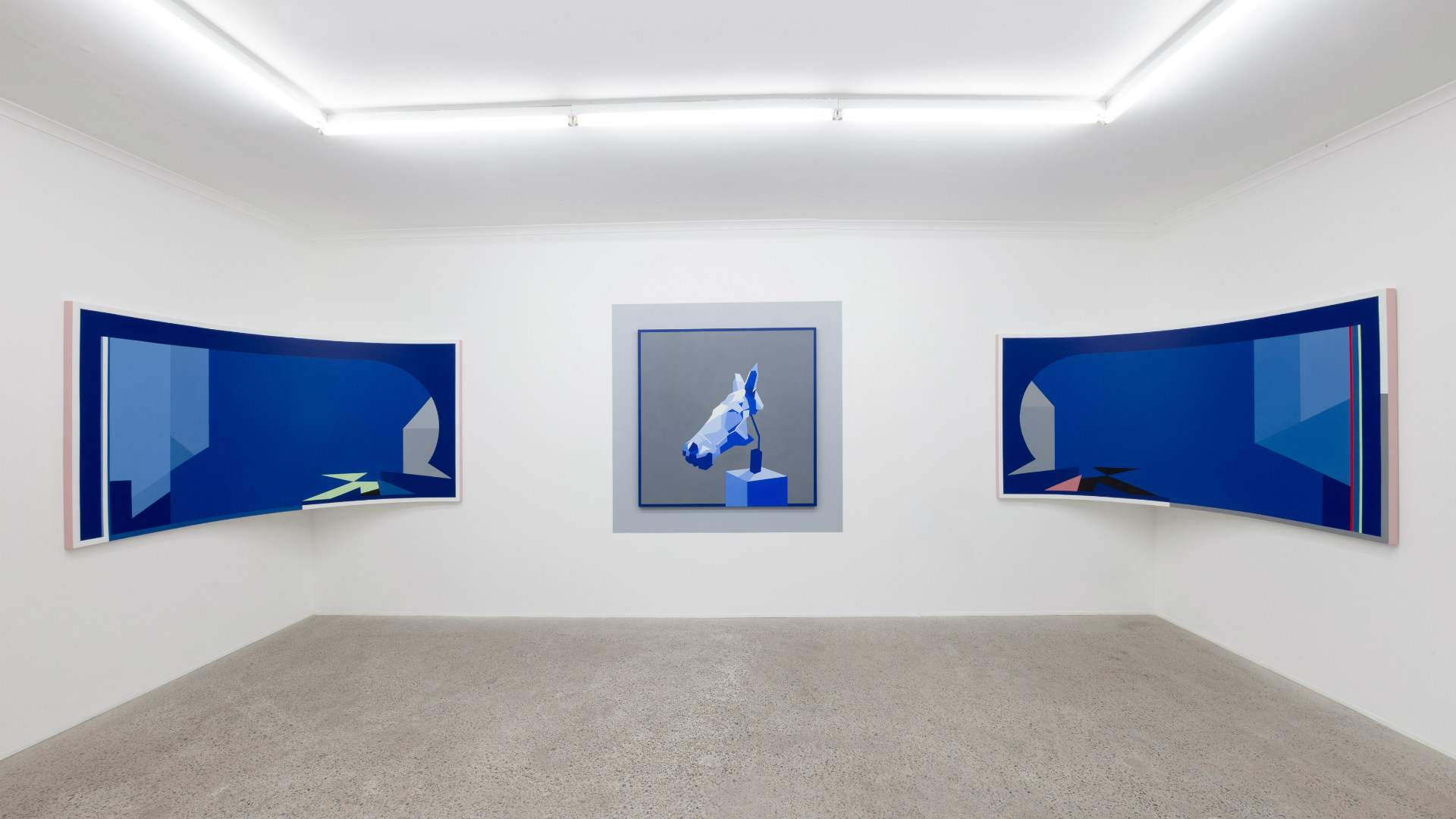 GALERIE POMPOM, CHIPPENDALE
Galerie pompom has absorbed the much loved Modes of Practice, which closed at the end of 2016. What this really means though, is that MOP has simply entered a new era, with Galerie pompom continuing its efforts in supporting mid-career artists. The gallery remains within the former MOP space, hosting two to three shows a month plus artist talks on the weekends, while the MOP spirit lives on in an exhibit and book dedicated to its history and archives, set to release mid-2017. See what's on.

WHITE RABBIT, CHIPPENDALE
A Sydney favourite, the White Rabbit Gallery is home to one of the largest collections of contemporary Chinese art in the world — as of 2016, it held almost 2000 works by over 500 artists in total. With two exhibits a year, the gallery opens the conversation up to the artistic renaissance that's taken place in China since 2000. Every exhibit provokes, fascinates and leads you down a rabbit hole of the best, most innovative contemporary art coming out of China. See what's on.

SULLIVAN + STRUMPF, ZETLAND
Female-founded Sullivan + Strumpf has two locations, in Sydney and Singapore, with both spaces promoting the work of artists across different contemporary art genres and media. As a key player in the Asia Pacific region, the gallery hosts both solo and group exhibitions, and often collaborates with galleries across Australia and the world. Expect to see cutting-edge works from their 27 represented artists including painter Dane Lovett, 'felt-tip super-heroine' TextaQueen and leader in the modern rediscovery of ceramics, Ramesh Mario Nithiyendran. See what's on.

4A CENTRE FOR CONTEMPORARY ASIAN ART, HAYMARKET
4A is the brainchild of the Asian Australian Artists' Association, and looks to foster an open, cultural relationship between Australia and our Asian neighbours. Through exhibitions, performances and festival commissions, the gallery shines the spotlight on Asian-Australian art and culture. Catch up-and-coming and seasoned talents here, including renowned visual artists like 2016 Archibald finalist Abdul Abdullah, 'high-low' Javanese artist Hahan and jewellery designer Annie Gobel. See what's on.

AMBUSH, AROUND SYDNEY
Following an 18-month residency in Central Park that saw 220 exhibitions come to life, aMBUSH is now looking outside the traditional gallery space. Though the award-winning gallery has moved back into its permanent gallery in Waterloo (currently under renovation), you should really set your sights on their public art spaces around Sydney. From permanent art at Westfield Chatswood and Warringah Mall, to ephemeral street art by Beastman at 10 Shelley Street, to an ever-changing outdoor exhibition space in the Darling Quarter, aMBUSH strives to nurture and support the Sydney cultural scene, making art accessible to all. Keep your eyes peeled in the coming months for a special Vivid exhibit, plus the reveal of a new residency. See what's on.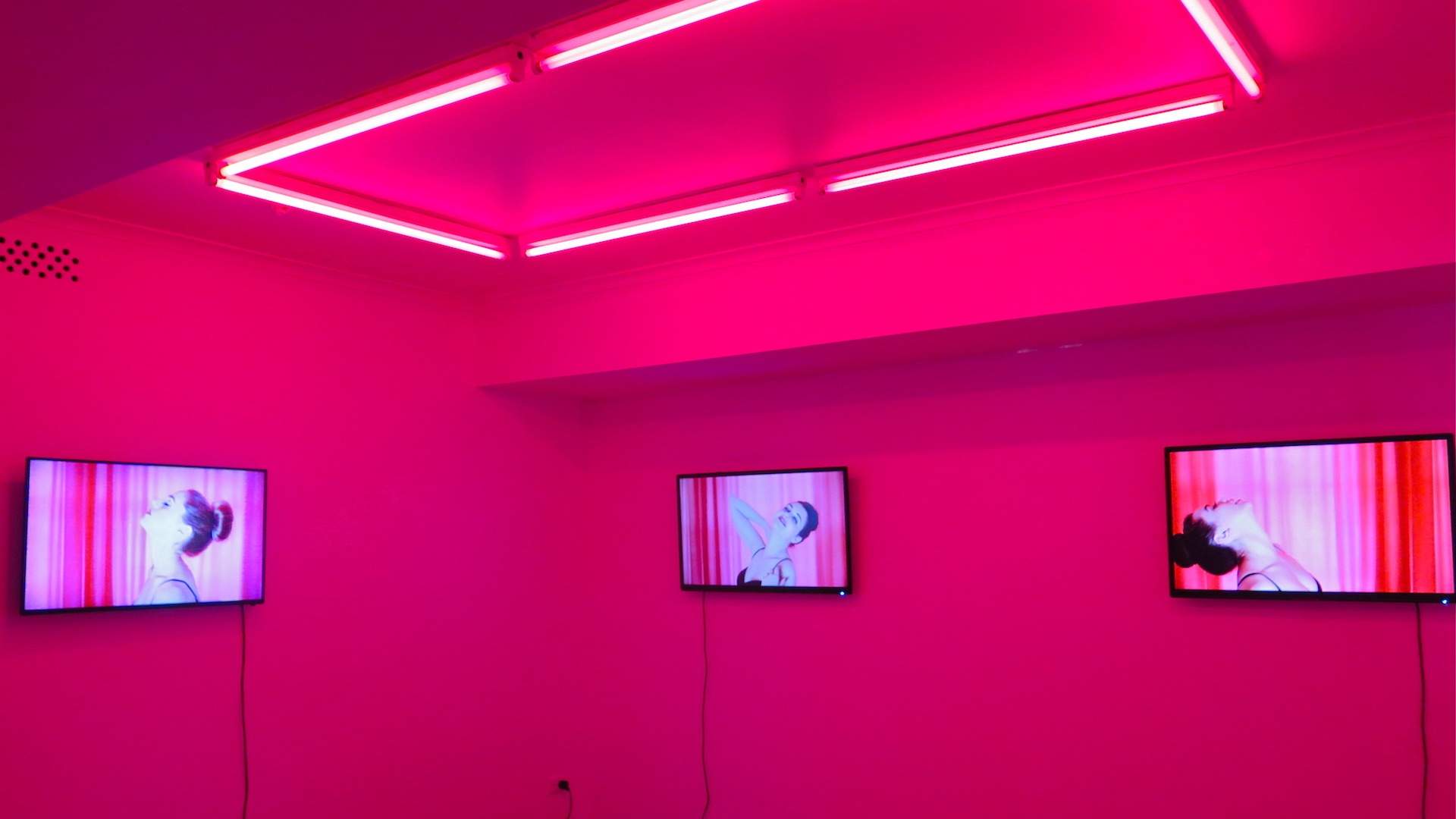 ALASKA PROJECTS, KINGS CROSS
Set in the basement of the Kings Cross Car Park, Alaska Projects is probably the most unconventional gallery space on this list. Open on Fridays and Saturdays, it not only holds regular exhibitions, but also hosts an entire events program with film screenings, musical performances and readings. Alaska Projects also features an outpost for the ultra arty bookshop Big Ego Books, where you can enrich your inner art nerd and discover obscure works and hard to find titles. See what's on.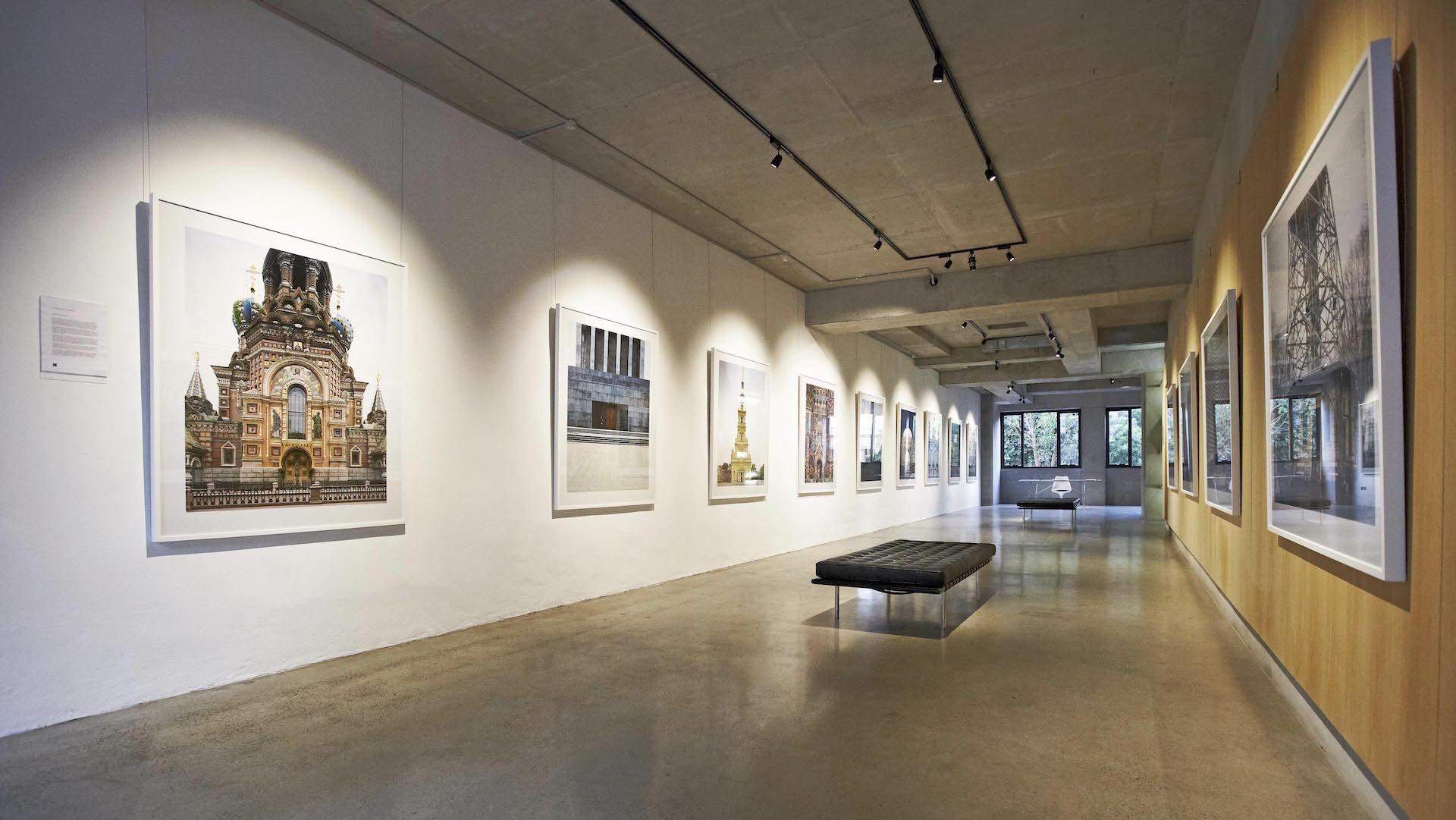 BLACK EYE, DARLINGHURST
Black Eye is a meeting place for artists, collectors and lovers of contemporary photography. Holding a new exhibition every few weeks, the gallery keeps a constant stream of pictorial genius flowing through the space from emerging and established Australian and international photographers. A stone's throw from the National Art School, Black Eye also hosts free artist talks so you can go behind the lens of some of the most celebrated photographic eyes. See what's on.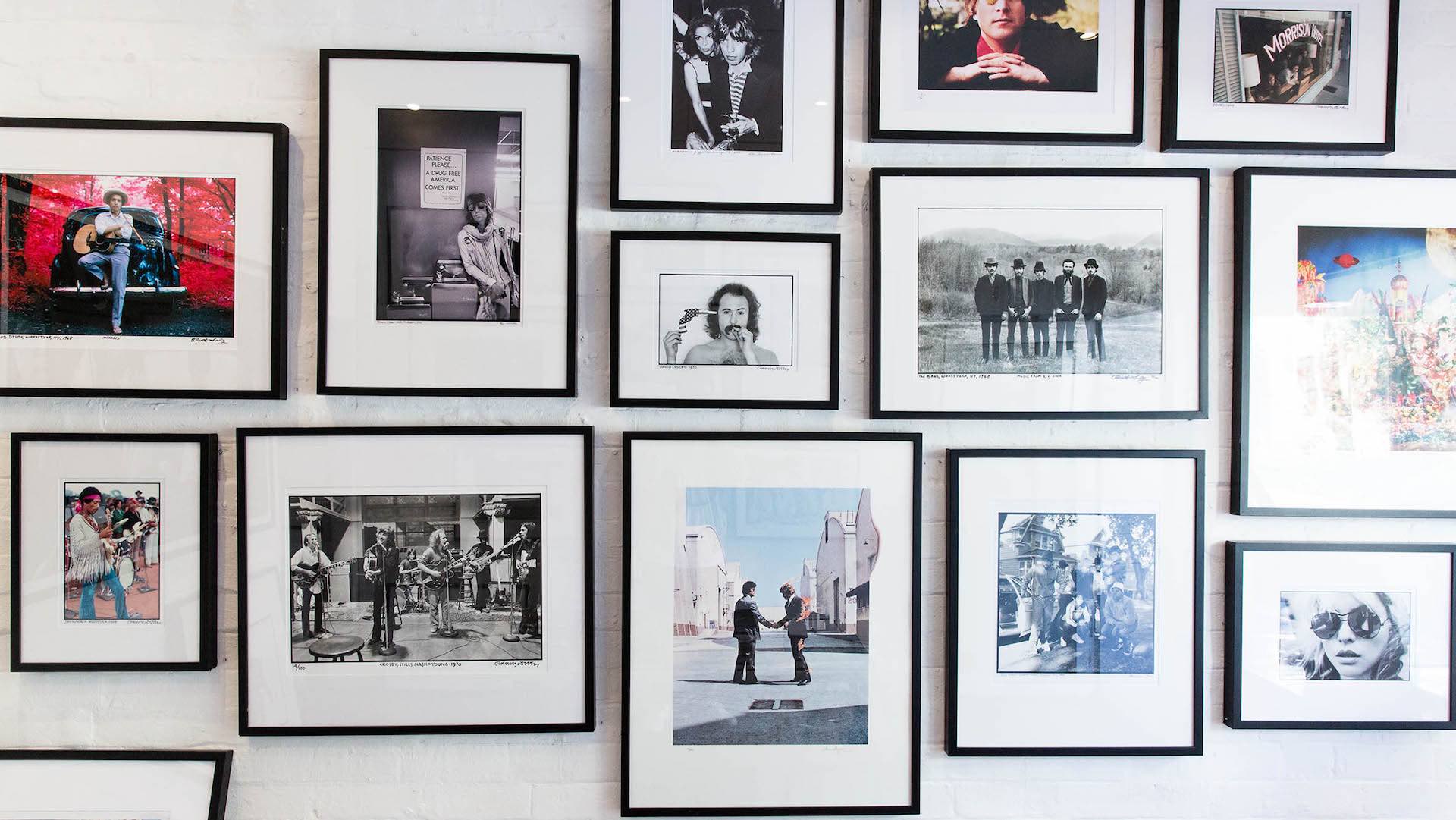 BLENDER GALLERY, PADDINGTON
Capsule of the good ol' days of rock 'n' roll, Blender Gallery is Sydney's home of fine art music photography. It's here where you can peep behind-the-scenes shots of The Beatles, Hendrix and Debbie Harry, see our beloved Bowie and Prince through the decades, and maybe even purchase limited edition prints of Cher in all her '70s glory, Joni Mitchell ice skating and Kurt Cobain in concert. The gallery of iconic rock through the ages hosts an unbelievable collection of photographers from Tony Mott to Brian Aris. To see what's on, just stop by the space to see whose famed face is immortalised this week.

ARTBANK, WATERLOO
Artbank presents one of the largest Australian contemporary art collections in the world — second only to the National Gallery of Australia — but also invites you to take these renowned works home with you. The gallery aims to make contemporary art so accessible that you can lease works from their collection. The best part? Some of the art costs only $150 a year (that's like a sixth of what you probably spend on coffee annually) and all funds go back into buying and commissioning additional works, further supporting the artists. Visit the gallery for free to view iconic Aussie art, and if you like what you see, borrow your favourites right then and there. See what's on.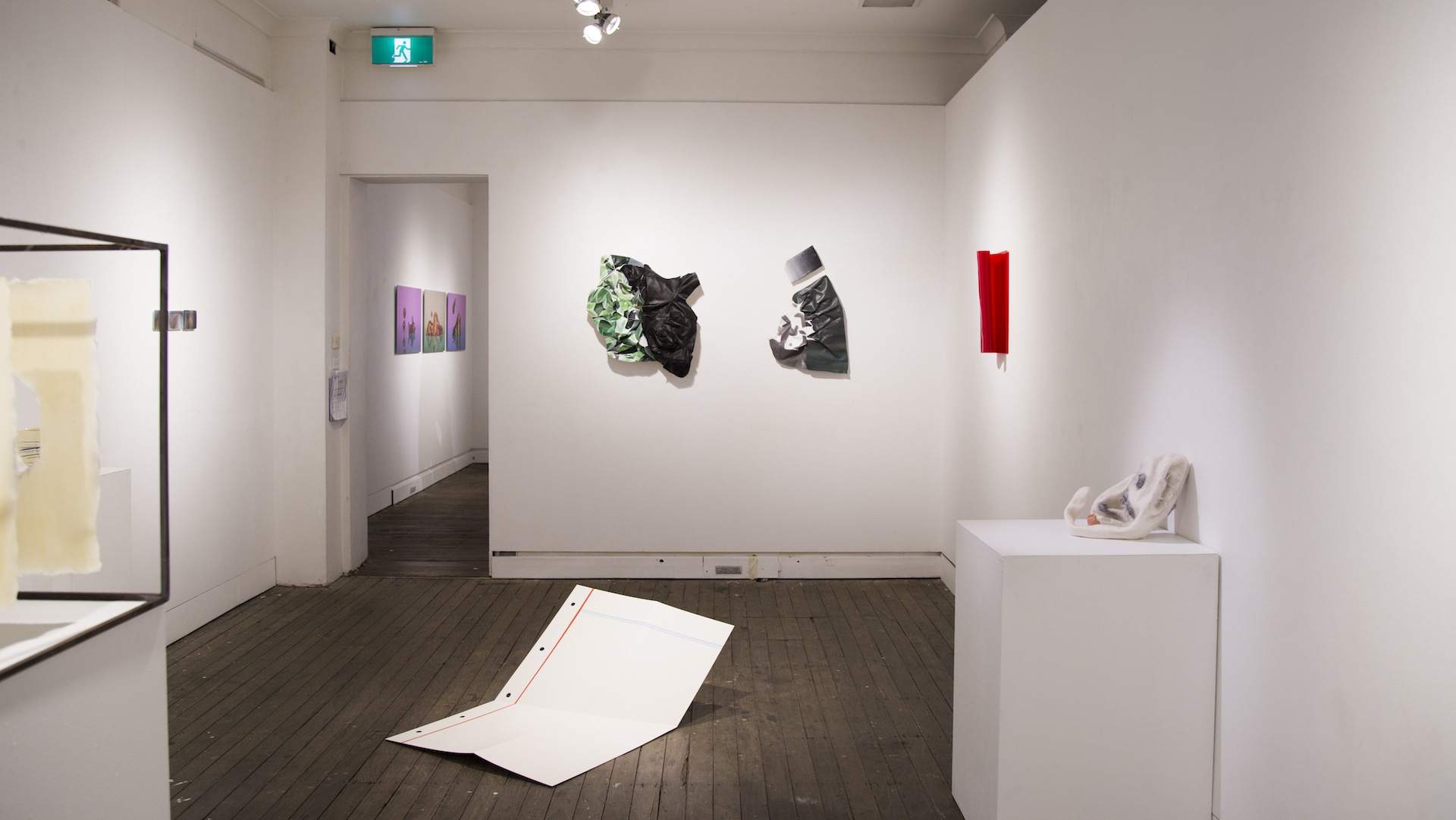 GAFFA, TOWN HALL
Gaffa is a veritable creative precinct in the heart of Sydney. Spread over three levels, the gallery delivers an inspiring haven for artists and art lovers alike. On the ground floor, The Arcades offer ephemeral spaces for innovators, designers and makers to show off their craft on a pop-up basis — though the resident coffee roaster is there to stay. One floor up, you'll find four galleries where young creators show fortnightly through a curated exhibition program. And even though the next floors aren't open to the public, this is where the creative juices really flow with studios and one of Australia's largest jewellery and object art workshops. See what's on.
Images courtesy of the galleries.
Published on March 09, 2017 by Quinn Connors