From Fashion Parodies to Hosting a Documentary About Australian Threads: Celeste Barber Talks 'The Way We Wore'
Fresh from starring in 'Wellmania', the comedian and actor is now exploring the history and importance of Australian fashion in a three-part ABC series.
"Kylie Minogue in her gold hotpants in 'Spinning Around'. That just came to my mind straight away. That was pretty amazing." Ask Celeste Barber to pick her favourite Australian fashion moment and she goes straight for an icon being an icon.
In one of 2023's best trends, Barber has spent the year ushering everyone through the ins and outs of wellness and fashion. First came Wellmania, the comedian and actor's Netflix dramedy series about a 39-year-old journalist who copes with a health crisis by embracing prioritising her wellbeing, aka journeying through everything the self-care industry has to offer. Now arrives The Way We Wore, with Barber hosting the new three-part ABC documentary about a subject that she's been interested in since she was a child donning costumes as a dancer, and then a teenager collecting fashion magazines.
Barber is no stranger to obsessing over threads in public — or, to be more accurate, parodying whatever's in vogue in the sartorial and celebrity realms. While her career began with acting, complete with an 87-episode stint on All Saints, her #celestechallengeaccepted social-media spoofs have helped make her a household name. If the internet has become fixated on a celeb look, snap or video, Barber has likely satirised it. Most recently, Kim Kardashian's Skims nipple bra launch has been in her sights, but that's just her latest skewering stint.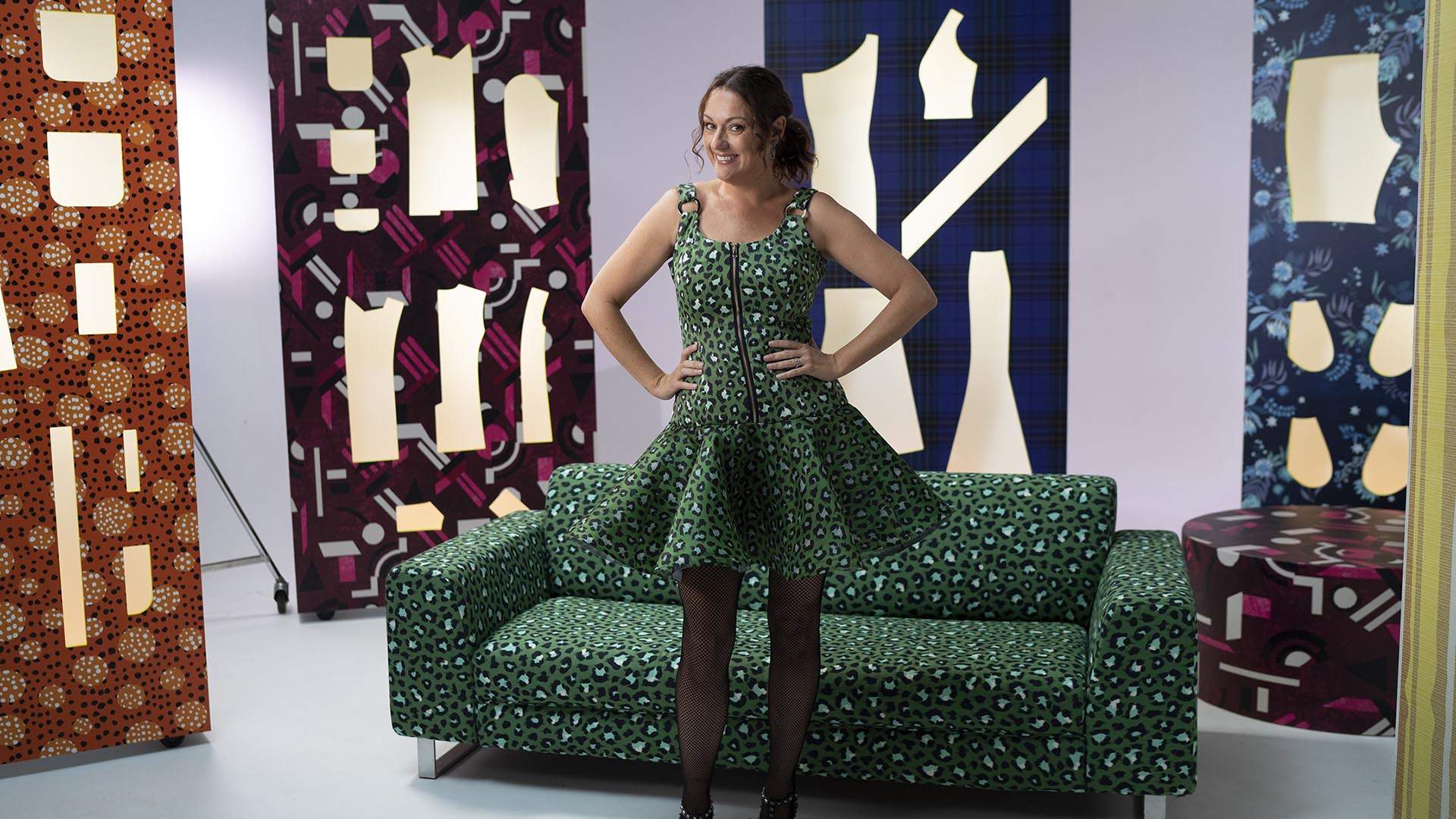 The tone of The Way We Wore is light, but this docuseries isn't a comedy. Instead, as screening on ABC TV from 8pm on Tuesday, November 21 and streaming in full on ABC iView from the same date, it's a sincere and appreciative step through the history and importance of Aussie fashion. Barber didn't ever dream that her career would bring her here, but given that she's hosted The LA Fashion Awards in 2019, appeared on magazine covers and worked with Tom Ford at 2018's New York Fashion Week, it makes sense to her now.
"No, no, never, never," Barber tells Concrete Playground about whether fronting a series like The Way We Wore ever seemed possible when she was starting out. "I've always thought I'd have a place in the entertainment industry, but not being someone to narrate documentary on the history of fashion, and it making sense that I did it. When I approached, I was like 'it makes absolute sense that I do this', but I would never have thought that when I was younger — no way."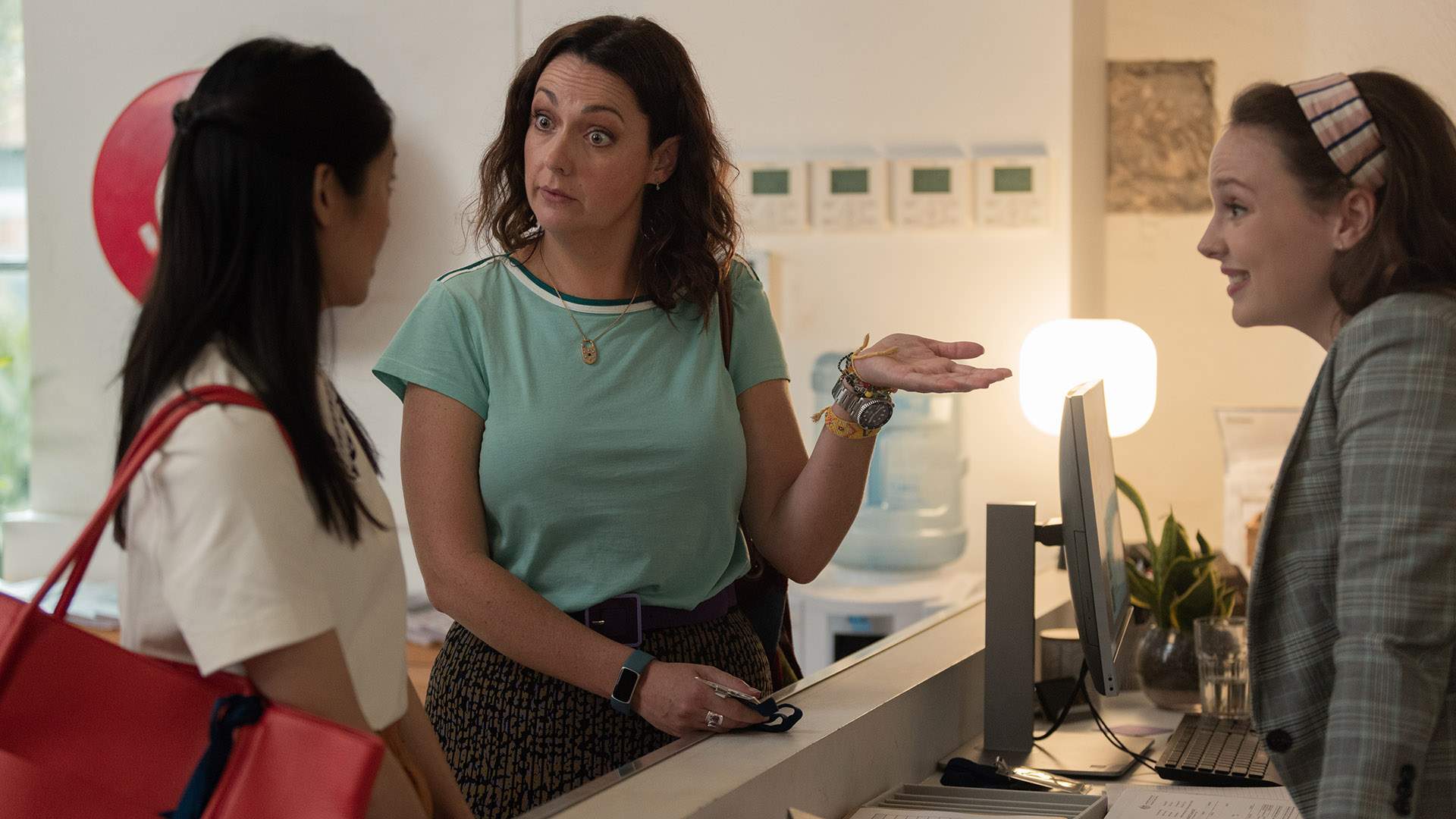 Unsurprisingly, Barber makes an engaging guide through Australian fashion's evolution. With Nel Minchin (Firestarter — The Story of Bangarra) directing, and everyone from Collette Dinnigan, Catherine Martin and Akira Isogawa to Charlee Fraser and Nakkiah Lui sharing their thoughts and experiences on-screen, she hosts an exploration of a sector that's anything but minor yet doesn't always get the appreciation it deserves. The country's need for something to score approval overseas before it can be embraced at home is something that Barber can relate to — "absolutely, and I have experienced that first hand," she advises — as is a process that she hopes all of The Way We Wore's viewers will experience: learning more about Aussie fashion prowess.
The series' first episode filters its examination through Australian fashion media, a perfect topic for Barber as a self-described magazine lover. From there, it devotes its second instalment to the local pioneers taking Aussie threads to great heights, even if Barber didn't realise it as a kid growing up without the internet and thinking that Ken Done was the height of Down Under style. Then, The Way We Wore wraps up by pondering why Australian fashion hasn't been getting its due.
Ahead of the show's premiere, we chatted with Barber about getting asked to host a fashion doco, her lifelong fascination with dressing up, becoming aware of Aussie designers, her relatable approach to the industry, what she learned from The Way We Wore and more.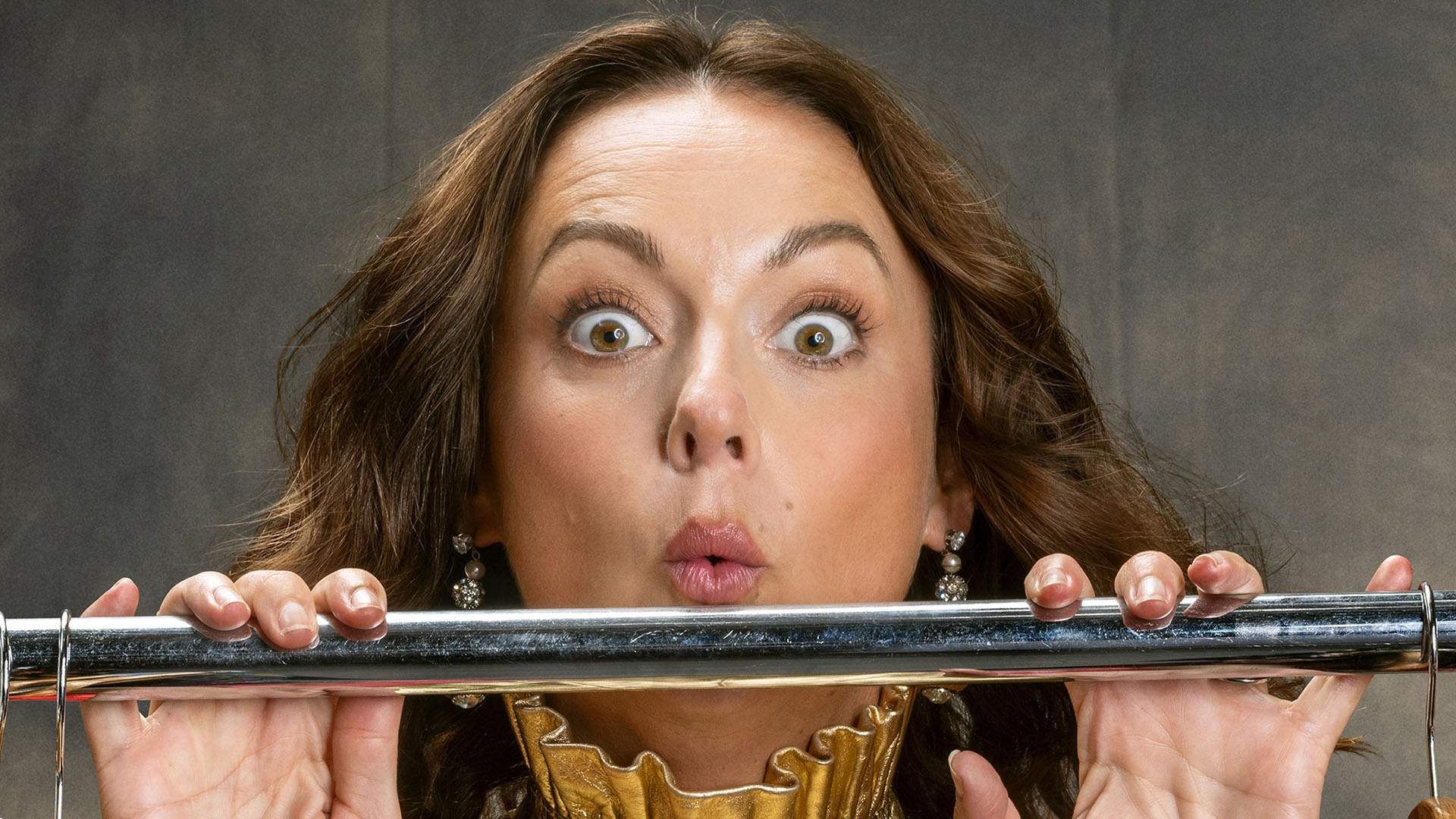 ON BEING ASKED TO HOST THE WAY WE WORE
"I was approached — it was a while ago now — by Nel. She went to my agent to see if I had any interest in presenting this documentary. I love Nel, so I was like 'yes, I would love to do that'.
It kind of just made sense to me that they wanted me to do it because I have such an opinion on the fashion industry.
It was actually really interesting: I genuinely have an interest in this history of the fashion industry in Australia, and I think I know everything about everything, but it turns I really don't. So it was cool to discover things during the process of filming — and as I was reading the script, to learn things as well."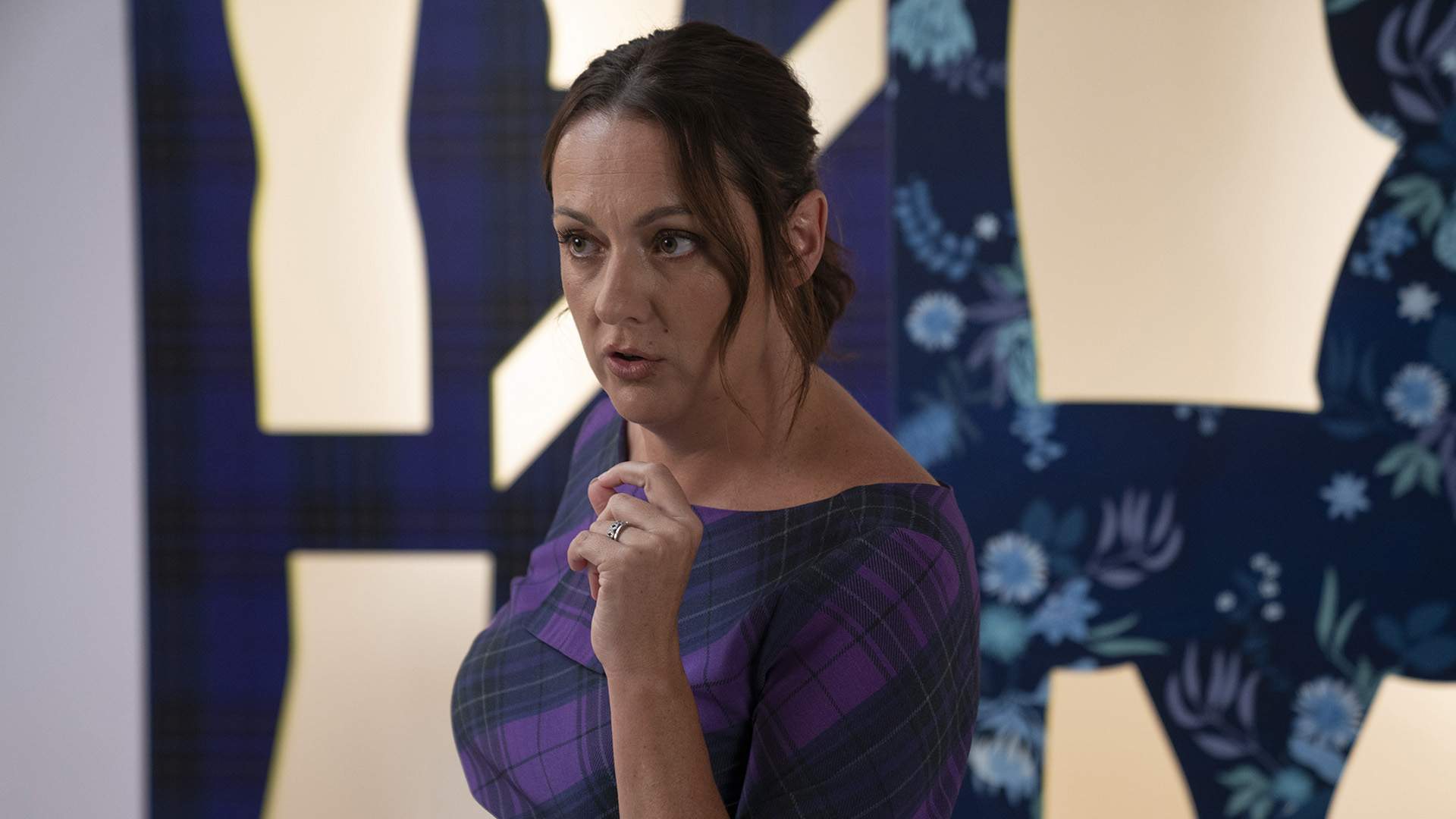 ON ALWAYS LOVING FASHION
"I've just always been aware of it. I've always loved fashion. My mum was quite a stylish person. My friends at school used to even say that about her. She's always been really stylish and that got me interested in it.
I love magazines — when I was younger, I used to collect them. So, it's just always been around. I've enjoyed the theatre of it as well, the fun side of it, the expressive part of it.
Because I danced when I was young, I used to have a room full of costumes that my dad built. My mum would make costumes and store them in this special little room. I've always dressed up and had fun, and I've always had a big fun imagination, and putting on different clothes helped express that. So, as I said before, it's always been a really fun, expressive experience for me."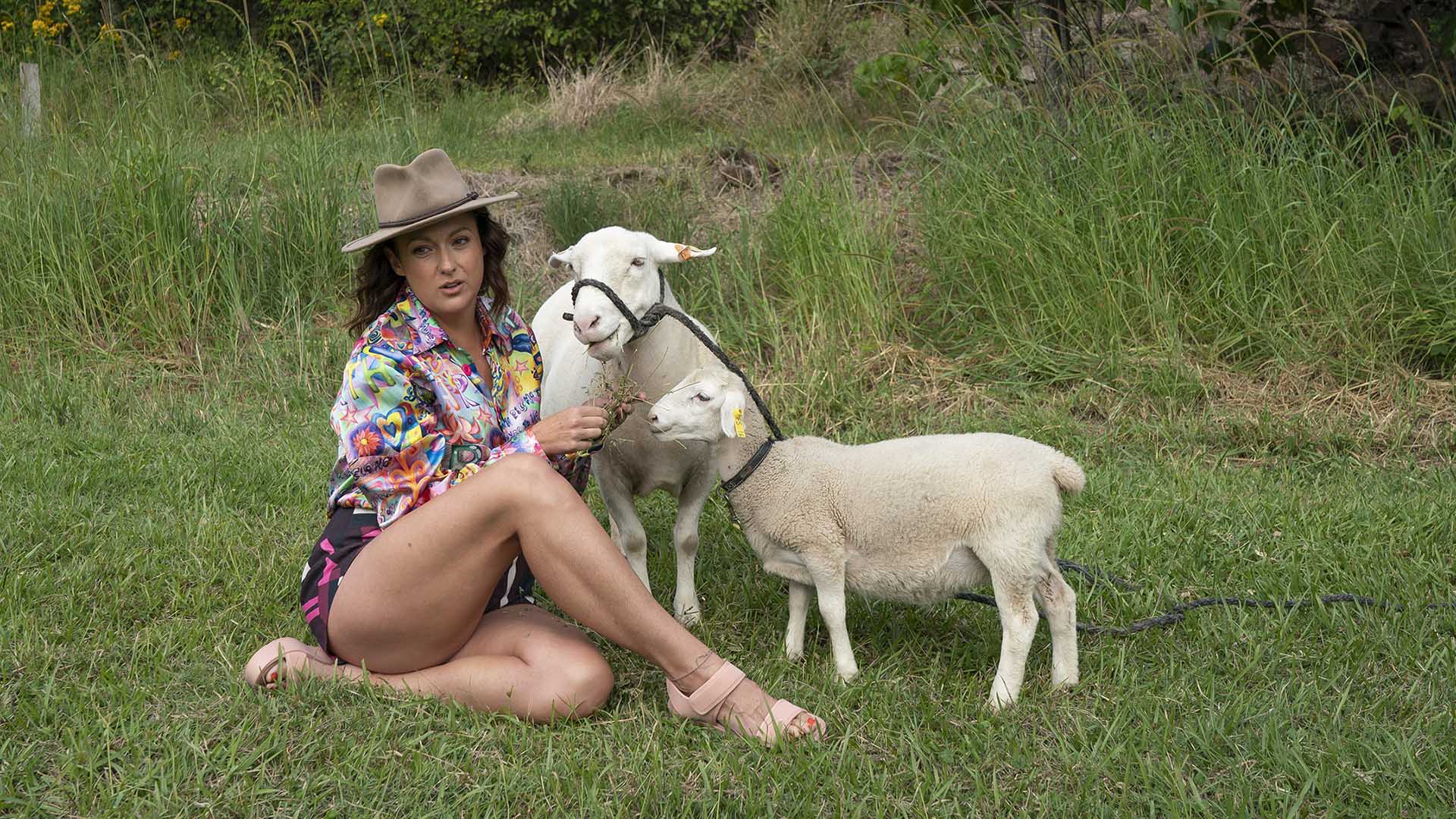 ON THAT AFFECTION FOR FASHION EVOLVING NOT ONLY ACROSS BARBER'S CHILDHOOD, BUT NOW
"When I was older, I used to always get InStyle, and I used to collect them. It was fun to see the glossy side. I'd like pretend that I could possibly wear some of that stuff on them — I remember seeing Miranda Kerr with a cute crop top on, and I was like 'yeah, I can do that'. Turns out I can't. I absolutely cannot do that.
But it's evolved for me over the years as I get older, like how the 90s fashions are back now. I'm having so much more fun with 90s fashions now than I did when I was younger. 
When you're a teenager, you're just scared of it. You're scared of putting that acid-wash jacket on the wrong way and then your friends would never talk to you again. But now I'm like 'I don't care, let's just see how we go'."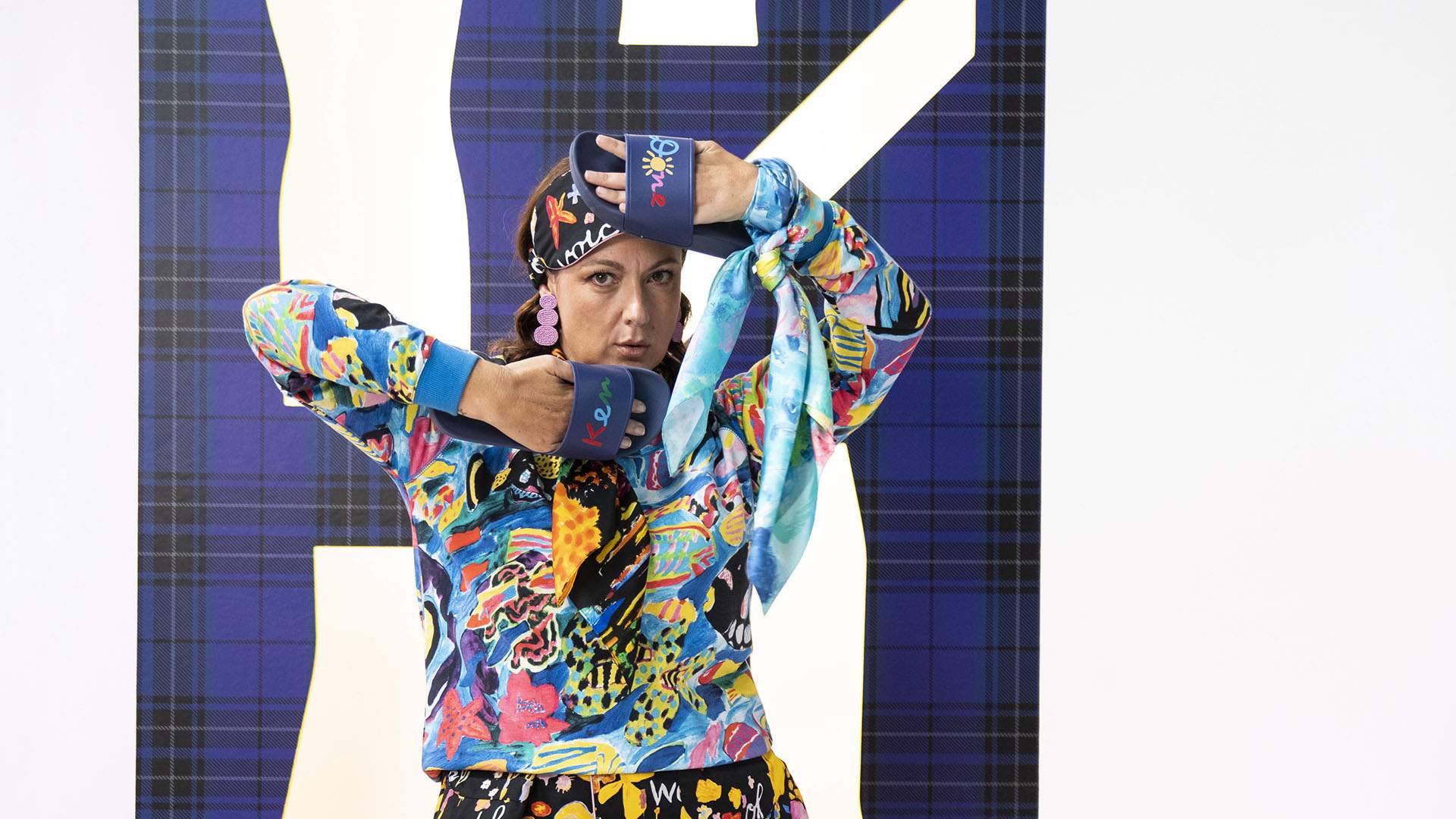 ON BARBER'S EARLY AWARENESS OF AUSTRALIAN FASHION
"There was no internet when I was growing up, so you think Ken Done is the biggest thing in the world. There's no other world out there. 
We went to America for a family holiday once, and I was rocking Ken Done because that's the only designer in the world, right, when you're a kid and there's no internet to tell you otherwise.
I didn't go 'I know Valentino was predominantly in Rome, but you'll find that Tom Ford had started off in…'. I didn't have an understanding of that. It was just mum told me to wear that, so I wore that.
I think in my InStyle days, when I was buying InStyles and cutting them all up and making my own little magazines out of them — they'd do features on international designers, and I'd be like 'oh, that's bigger, that's different'. But we always held our own. The Australian fashion industry has always held its own."
ON STARTING BARBER'S SOCIAL-MEDIA FASHION PARODIES
"Just seeing how social media can be toxic in making women feel that if they don't look a certain way that they don't deserve love — I like pushing against this idea of perfection, so I thought I just wanted to make fun of that idea of perfection.
I've always just cut through bullshit. It's always been my thing. No one ever is unsure of where they stand with me.
So what I saw that with these new apps, with these devices that we're all holding in our hands, was just a new way for women to hate themselves. I thought that I wanted play around with it a bit and see what happens. Turns out it went very well."
ON STRIKING A CHORD BY SATIRISING TRENDS ONLINE, AND THE IMPACT UPON BARBER'S CAREER
"I kind of always knew it was funny, and I knew that it would help get eyes on me. That's part of the reason why I did it. 
I always just thought I'd be okay. I've never ever given up. When it comes to my career, I've just never, ever given up — and I've tried to do as much as I can to work and get in the industry. And now it's happened, I guess it's not lost on me for sure. But people have only really known about me in the past few years — I've been at this for decades, so I really worked at it.
Don't get me wrong, when I get a text message from someone super fancy, I'm like 'that's awesome'. Or, you know getting invited to things is still brilliant. I'm just enjoying the wave, enjoying the ride."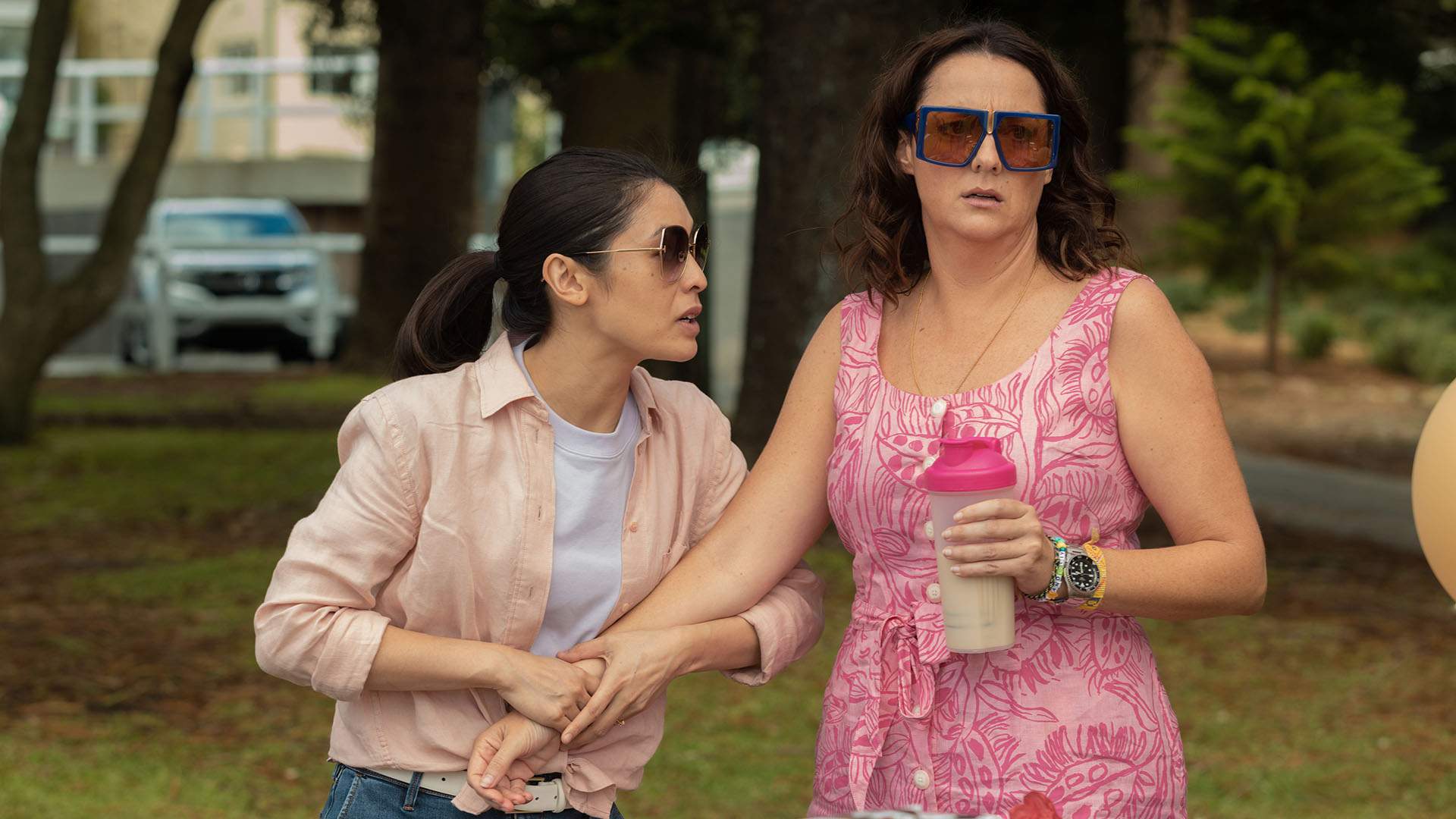 ON BARBER'S APPROACH TO MAKING FASHION AND WELLNESS RELATABLE
"It's just my experience in it. It's just my take on it. I don't really come at it by going 'this is super-relatable, I'm excellent' — and I think that's what makes it relatable. 
I'm like, well, this is just my experience in it, and if I'm experiencing it and I'm just an average lady, then there's a very good chance that someone else has also experienced it like that.
Social media, media as a whole, just in general society, we have a handful of the types of women that we are happy to see. And I don't fall within that handful of women, and majority of women don't fall within that handful of women that are being celebrated publicly.
So when you see someone like me who is now public and it's quite unusual for someone like me to be public it makes, I think, people feel more comfortable and more seen. That's always a nice feeling."
ON WHAT BARBER LEARNED WHILE HOSTING THE WAY WE WORE — AND WHAT SHE HOPES THAT VIEWERS WILL LEARN, TOO
"The main thing that stood out for me was how big the fashion industry is in Australia. It's a multi-billion-dollar industry and it actually employs more people than mining. I had no idea of that. 
I've always thought it was great and awesome, and I'm a contributor to the industry, but I had no idea that on an economic level it was so impactful.
I hope that the series will open people's eyes to it because, as I say, I didn't know that. Even when I started, when I was reading through that sort of stuff — we actually do a bit of a joke in the doco where I'm like 'really, are you sure we fact-checked that?'.
Because the fashion industry is seen as a female-dominated industry, I don't think it's always taken as seriously, and that has something to do with it. But you can't deny those numbers. So hopefully when people watch it, they realise how big and successful it is."
The Way We Wore screens on ABC TV from 8pm on Tuesday, November 21, dropping episodes weekly — and streams in full on ABC iView from the same date.
The Way We Wore images: Mark Rogers. Wellmania images: Netflix.
Concrete Playground Trips
Book unique getaways and adventures dreamed up by our editors