Beer for Life with Young Henrys Brewery
Head brewer Richard Adamson details the delicious mixture of beer and community.
"If you come and have a look at what we're doing, there's going to be something fun that you'll want to check out," says co-owner Richard Adamson with a glance around his (currently covered in Bill Murray portraits) brewery cum tasting bar cuddled between Newtown and Enmore. This is Young Henrys, a boutique brewery run by Ben Joseph, Oscar McMahon and Adamson that after a mere 18 months has emerged as a major player in Sydney's craft beer resurgence.
Henrys has already expanded twice to meet demand and now supplies some 40 venues, but the true testament to their success is just how many of us enjoy their signature sippers. In fact, if you are yet to come across their Natural Lager or Real Ale, it could be time to broaden your watering hole horizons.
"There's nothing really that new in brewing," says head brewer Adamson, previously of Barons Brewing. "It's been around for thousands of years. So anyone who says they are going to do something new is probably lying."
So, what is their secret? It sounds suspiciously like an Italian proverb (and maybe it is), but what they are doing here really boils down to making beer about life, not life about beer. Art, food, music, and sense of community have played a major role in the evolution of their business and their products. For example, the Newtowner — an English Summer Ale brewed by invitation of the council for 150 years of the municipality — remains only available to businesses in the Inner West, and yet is still their third most popular brew.
People with their eyes on the beer world will know Henry's for their love of puns and innovative limited releases, including collaborations with bands like PVT and You Am I (Brew Am I) along with their widely talked about seafood series — the first of which, the Mother Shucka, a now sold-out oyster-infused stout, came out of a dinner story about McMahon's mother. "'Cause she's a demon at shucking oysters and we thought, that's a great name for a beer!"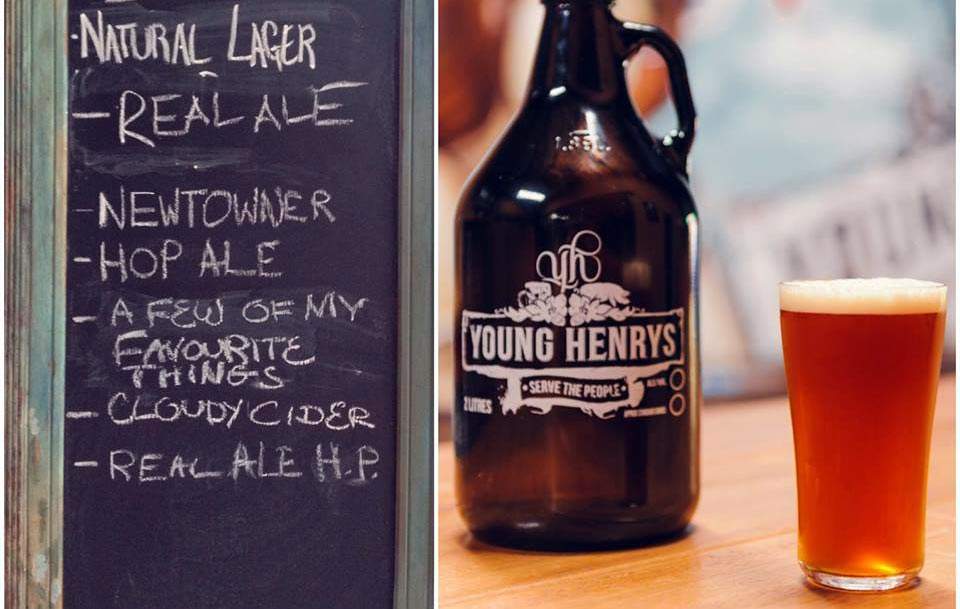 Not ones to look back, they are currently luring folds to the tasting bar with A Few of My Favourite Things and Porky's Peach Prescription — a Belgian IPA with truffle and smoked bacon and a mead ale brewed in collaboration with Sydney Living Museum.
Or, resist till the opening of Sydney Craft Beer Week (October 19-26), when a swarm of be-cycled Shane Warnes, Angus Young and probably the entire Wu Tang Clan (Bill Murray included) take over Newtown for the first annual Pub Claw. Along with cycling enthusiasts the Spokes People, Young Henrys will host an Inner West treasure hunt for an untold number of beer enthusiasts dressed as their favourite party-animals as they wheel through bars and pubs all for the promise of a Claw afterparty.
The simple approach of sparking interest in beer with — wait for it — things that interest them has paid off for the Young Henrys boys, but there's still no denying that people are enjoying an increasing variety of beers and breweries. "I just think people are more interested in what's in their food and where it comes from," says Adamson. "I think MasterChef had a lot to do with that, and the resurgence of small bars has been really, really good for us as well."
Young Henrys Tasting Bar is open from 10am-7pm, Monday-Saturday for tastings, brewer's banter, takeaways and brewery tours (by appointment).