Five Fun Things to Do With Mum This Mother's Day
'Thanks again for the whole life thing you gave me.'
With Mother's Day rolling around this coming Sunday, May 11, it can be hard to find the gift that says 'I love you, mum, and thanks again for that whole life thing you gave me'.
It's not that we're judging the Kikki K notebook or apron-and-tea towel set you just bought, but we're willing to bet a little creativity and some quality time will make mum smile considerably wider this year. And the best part? We've taken all the effort out of it.
Here's our list of five fun things you should be doing with mum this weekend. Enjoy, and say hi to your mum for us.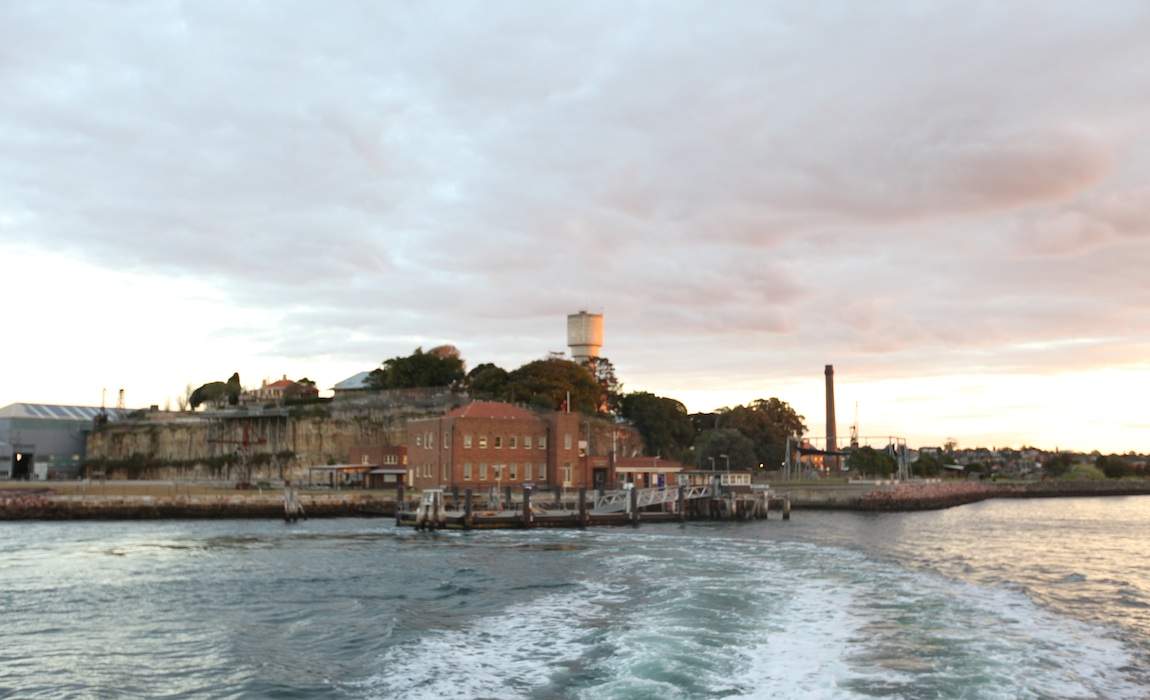 GET A FERRY TO COCKATOO ISLAND AND CHECK OUT THE BIENNALE
For a day of creative stimulation and industrial splendour, head to Cockatoo Island to check out the 19th Biennale of Sydney. The mixed-media installations and interactive sculptures are all loosely arranged around the Biennale's defining principle, 'you imagine what you desire'. The artworks range from intense psychological pieces like Ignas Krunglevicius' video work Interrogation to fun and interactive physical sculptures like Bush Power. If you want to spend more than just one day spoiling mum, opt for a spot of 'glamping'. The island's charming tent village overlooks the sparkling Parramatta River to the leafy shores of Woolwich.
The 19th Biennale of Sydney is on until June 9, 2014. To book your trip and check out all the glamping options, visit the Cockatoo Island website.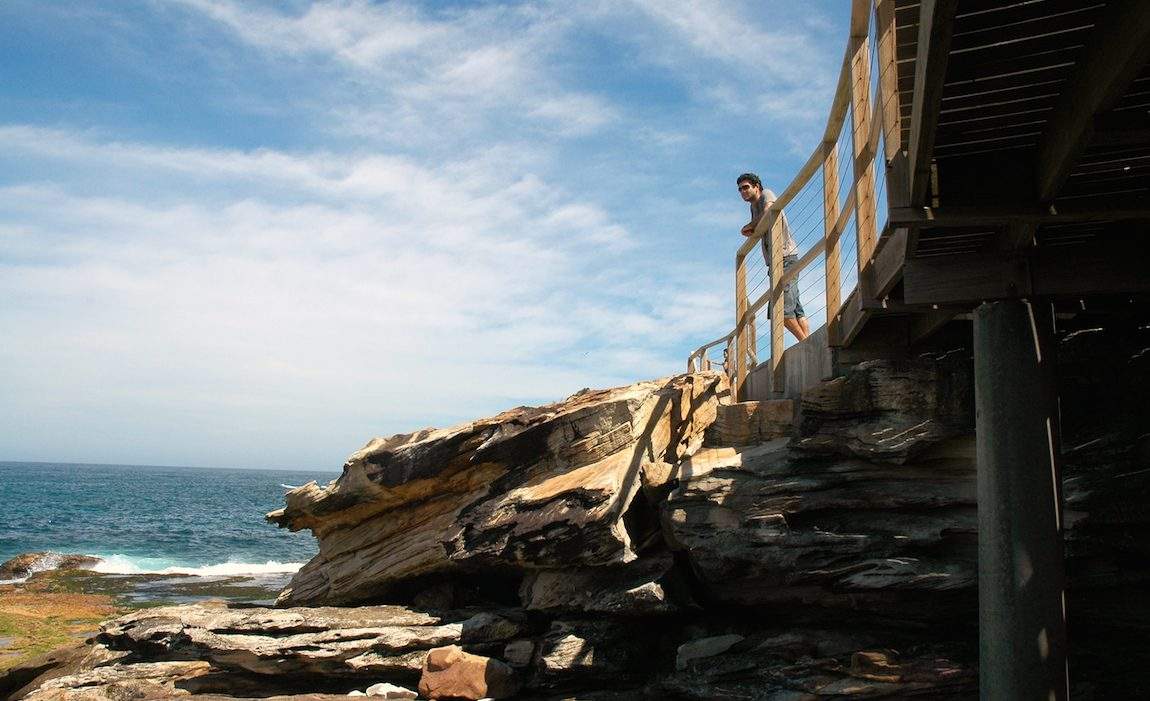 DO THE BONDI TO BRONTE WALK + HAVE LUNCH AT THREE BLUE DUCKS
The Bondi to Bronte coastal walk never fails to send us hurtling head over heels in love all over again with the enchanting city we call home. The 4km walk can for the most part be taken as a leisurely stroll, allowing you and mum to take in the dramatic clifftop views and watch the surfers do their thing out on the Pacific. Arrive in Bronte early enough to be near the front of the queue for Three Blue Ducks (they don't take reservations for breakfast or lunch). Embrace the wait as an opportunity for a perfect coffee and some quality time with mum, and treat her to the cafe's gorgeous farm-fresh produce once you've nabbed your table. If you're up for more walking after lunch, explore the lesser known but equally breathtaking Bronte to Maroubra path, stopping for a brisk ocean dip or to explore the honeycomb sandstone caves along the way.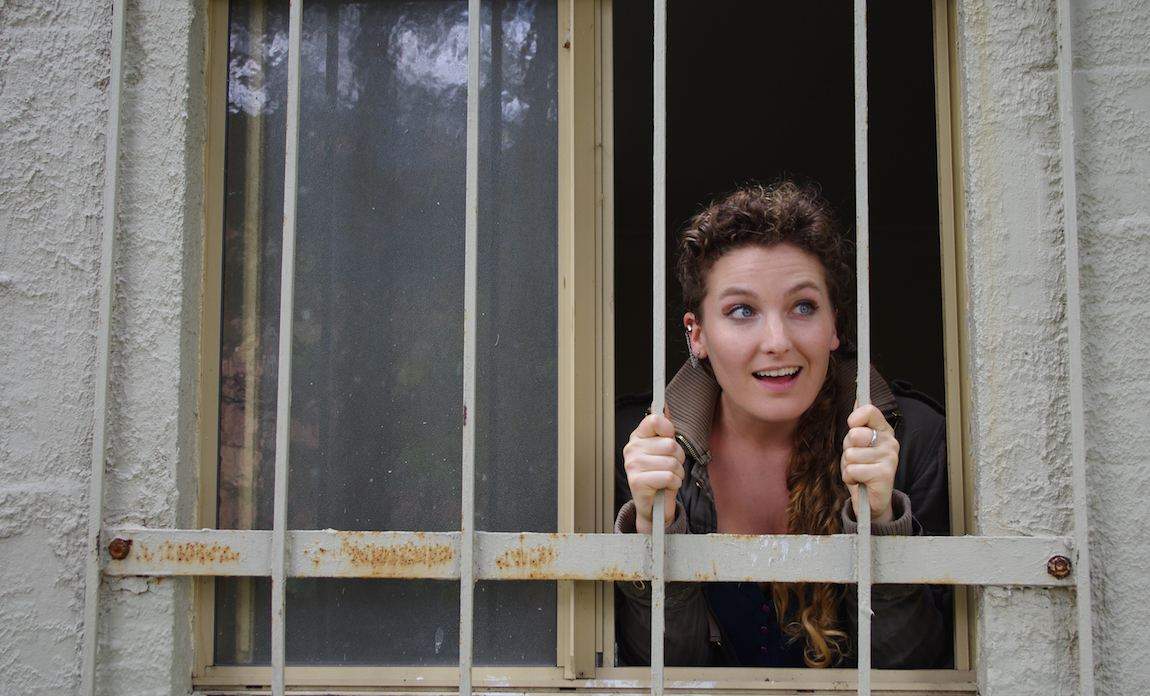 CATCH SOME LAUGHS AT THE SYDNEY COMEDY FESTIVAL
In its tenth year, the Sydney Comedy Festival offers more side-splitting good times than ever to share with mum. In a scheduling success or failure (depending on how you look at it), the 6th Annual 'Yo Mama' Battle will not coincide with Mother's Day, but you can give mum the laughs she well deserves with the autobiographical hilarity of 'comedy ninja' and word goddess Alice Fraser ($19.90-$24.90) or the lyrical antics of global musical comedy sensation Axis of Awesome ($30-$35), among a raft of uproarious offerings included in the lineup this year.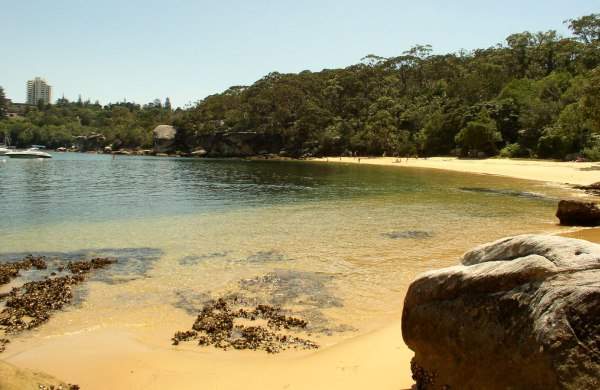 KAYAK AROUND SYDNEY HARBOUR + HAVE A PICNIC ON A HIDDEN BEACH
To experience the harbour from an entirely new angle, rent out a double kayak and get exploring with mum. Start off in Manly and paddle the pristine waters of North Harbour, weaving in and out of the gorgeous coves and inlets, gazing up at the dramatic sandstone headlands and trying not to drop your camera in the water. Pull into Store Beach, accessible only by water, for a picnic on the sand (either bring your own or let the pros do it), a spot of snorkelling and, if you're lucky, a visit from some of the local fairy penguins.
For more information on kayak hire go to www.manlykayakcentre.com.au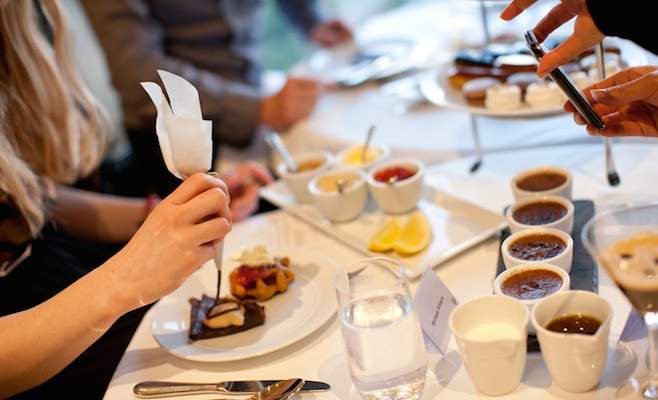 DO HIGH COFFEE AT THE INTERCONTINENTAL
If treats are more your mum's language, you can't go past 'High Coffee' at the Intercontinental, a seriously indulgent love letter to the bean created by celebrated chef and coffee connoisseur Stefano Manfredi. The experience begins with a knockout espresso martini built with house-spiced syrup and vanilla-infused vodka and served with a selection of cute finger sandwiches, followed by a creamy cafe freddo with three tiers of tasty bites in both sweet and savoury varieties. To finish, choose an espresso, doppio, ristretto, macchiato or grappa-laced coffee shot served with a matching dessert. You'll be buzzing for hours and when the high does finally start to fade, mum might let you amp back up with one of the perfect handmade chocolates from the gift box she'll get to take home.
For more information on High Coffee ($85 on Mother's Day with a gift box of handmade chocolates, $65 on other days) and to make a reservation, go to the Intercontinental website or contact [email protected] or + 61 2 9240 1396.

Want to take your mum out for brunch, dinner or something sweet? Check out our list of the best places to treat your mum on Mother's Day (or any day).
Introducing Concrete Playground Trips
Book unique getaways and adventures dreamed up by our editors