Glamping on Cockatoo Island: The Biennale Edition
Not your ordinary camp out.
As our evening ferry pulls toward Cockatoo Island, it's obvious this is isn't going to be any ordinary weekend camping trip. First to catch our eye is an enormous sign in dazzling lights: "YOU CREATE WHAT YOU WILL". George Bernard Shaw's prescient words, captured here by artist Nathan Coley, announce that the 19th Biennale of Sydney has taken over the island. The installation glitters anomalously against a background of rust-enveloped cranes, abandoned shipyards and colonial residences that speak to the UNESCO World Heritage site's history as a penitentiary and industrial hub.
Upon disembarking, we check in for our night of 'glamping' (that's glamorous camping). The glamour relates mainly to the fuss-free nature of the event: our tent has been pre-erected and equipped with comfy trundle beds, warm blankets and an esky that doubles as a bedside table. With cafes, restaurants and bars dotting the island and breakfast packs (from $15) that can be cooked up in the communal barbeque space, all we've needed to bring along are cooking and eating utensils and some warm clothes.
The 125-strong tent village includes both glamping (from $125 per night) and camping (from $89) options, the latter being slightly smaller and sans-bed, as well as some empty sites for those who prefer to BYO (from $45). Our tent is right at the water's edge, looking over the sparkling Parramatta River to the leafy shores of Woolwich. It's easy to while away the twilight hours watching the boats sail by and chatting with the families and couples settling into the tents around us.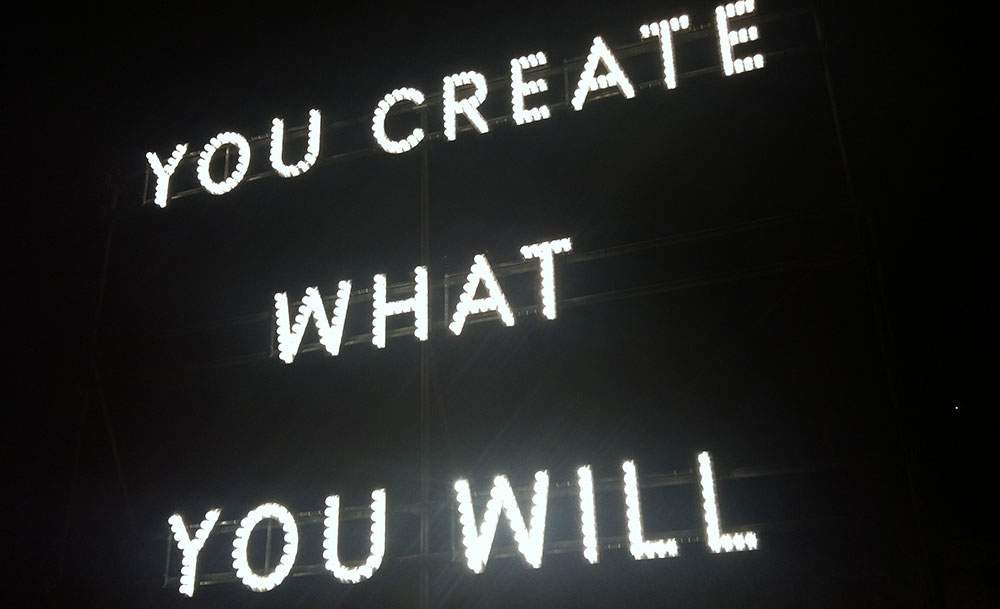 At nightfall, we make our way to the Island Bar, a cheerful beach-themed oasis that leans into the irony of its location on a beachless industrial island by setting up shop within a charming array of shipping containers. The cocktails are summery and potent and are accompanied by tasty pizzas from the container-kitchen. With most campers asleep, we grab our lantern and take a late-night stroll around the island. The looming water tower and deserted power station make for delightfully spooky landmarks against the night sky. The glittering vistas of the Harbour Bridge and the Balmain and Birchgrove peninsulas are a constant distraction that we somehow manage to put up with.
In the morning, we wolf down our breakfast pack of eggs, sausages, bacon and bread rolls ($30) and start game-planning to ensure we catch everything at the Biennale. The mixed-media installations and interactive sculptures are all loosely arranged around the defining principle of this year's Biennale: 'you imagine what you desire'. You are invited, exhorted and at times compelled to interact with the artists' work and to allow your imagination to pick up where they've left off.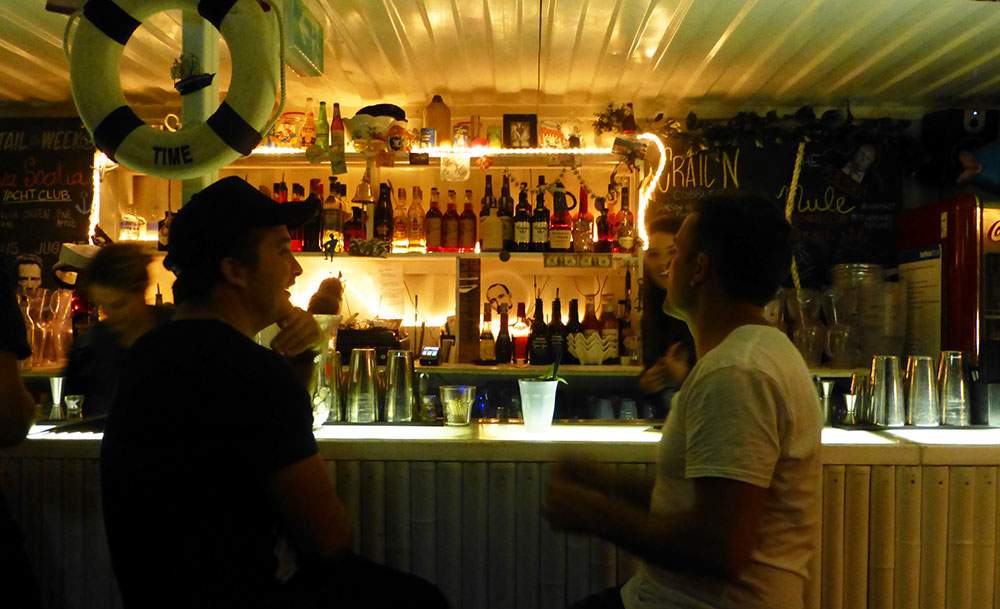 The most impressive works are those that embrace their unique surroundings and breathe life into the island's eerie structures. We sit within a crumbling, soon-to-be demolished house to watch Maison, a painstaking stop-motion film by Augustin Rebetez and Noe Cauderay about a house that devours itself and the curious characters within it. Susan Norrie's Dissent plays footage of Japanese anti-nuclear protests within the old power station; on our way in, a Biennale volunteer cautions us not to touch any of the instruments as their surfaces may still contain heavy metals.
Another compelling audiovisual piece, Ignas Krunglevicius' Interrogation is a powerful psychological creation that utilises text, colour and electronic sound to convey the subtleties that can be lost in the process of police questioning. Among many video pieces, the physical works stand out: in Bush Power, Gerda Steiner and Jorg Lenzlinger bring together colourful bric-a-brac and outdated exercise machinery to create absurdist childlike contraptions that become symbiotic systems when set in motion by the viewer/participant.
After a full day of creative stimulation (and excellent snacks from the Bamboo Dumpling Bar pop-up that overlooks the "Google search engine train"), we're ready for the ferry ride home. We'll be back in 2016 for the 20th Biennale, possibly with a group of ten to rent out one of the beautifully refurbished heritage houses, and ready for a new adventure on this eccentric and magnificent concrete playground.
The 19th Biennale of Sydney is on until June 9, 2014. To book your trip and check out all the glamping options, visit the Cockatoo Island website.
The writer stayed courtesy of the Sydney Harbour Federation Trust.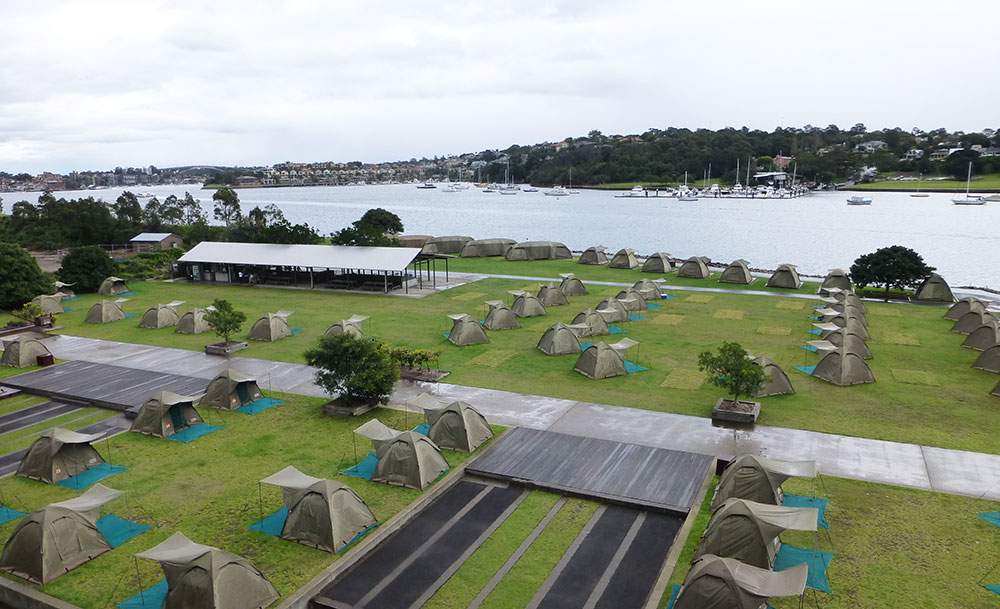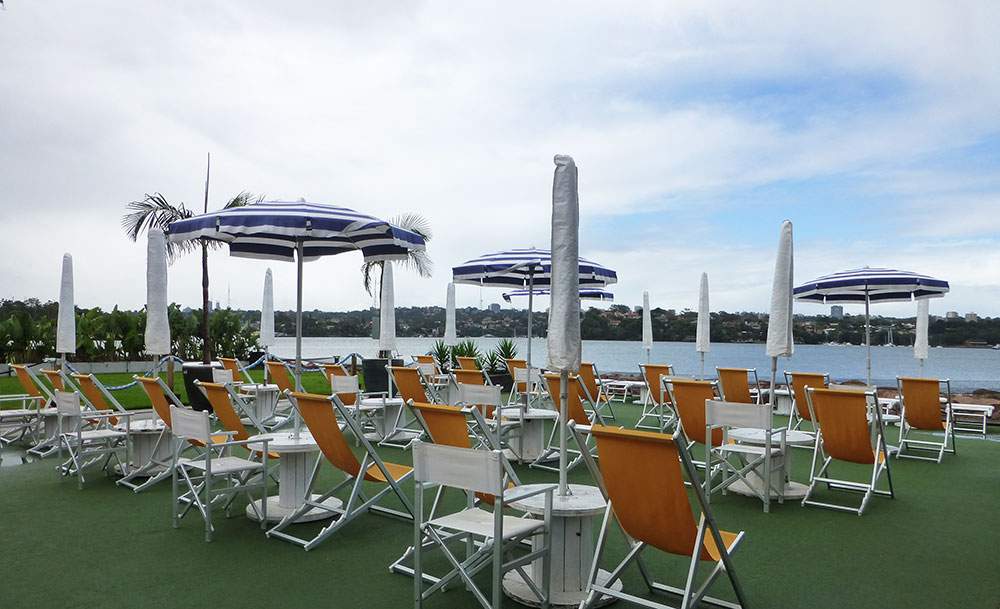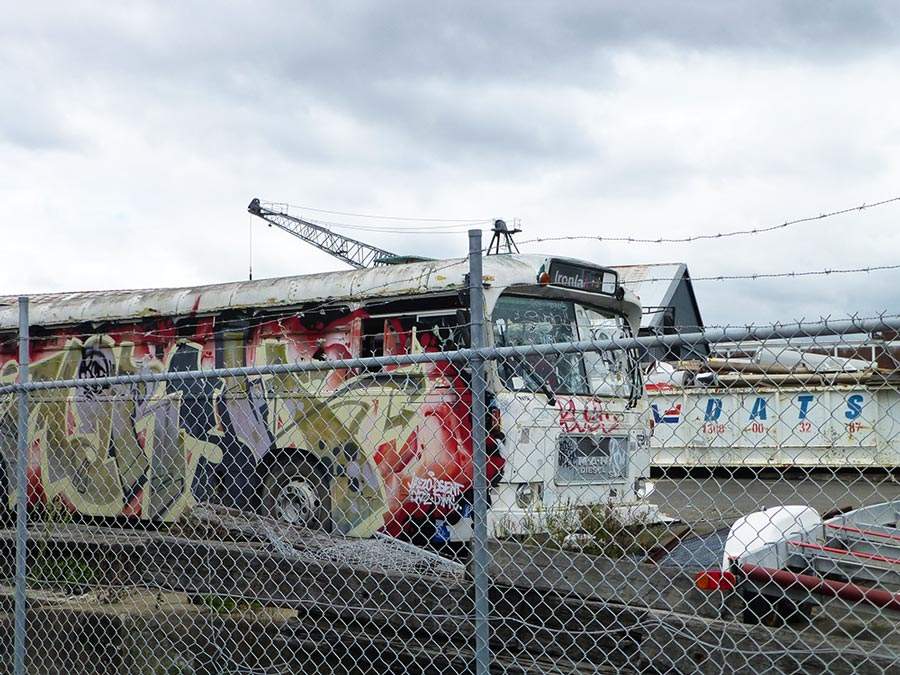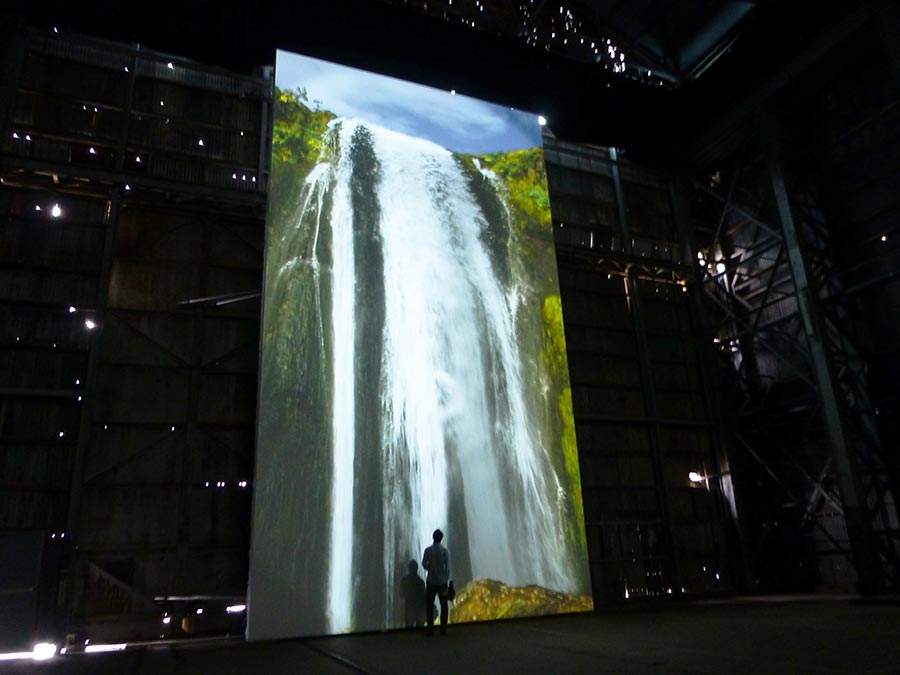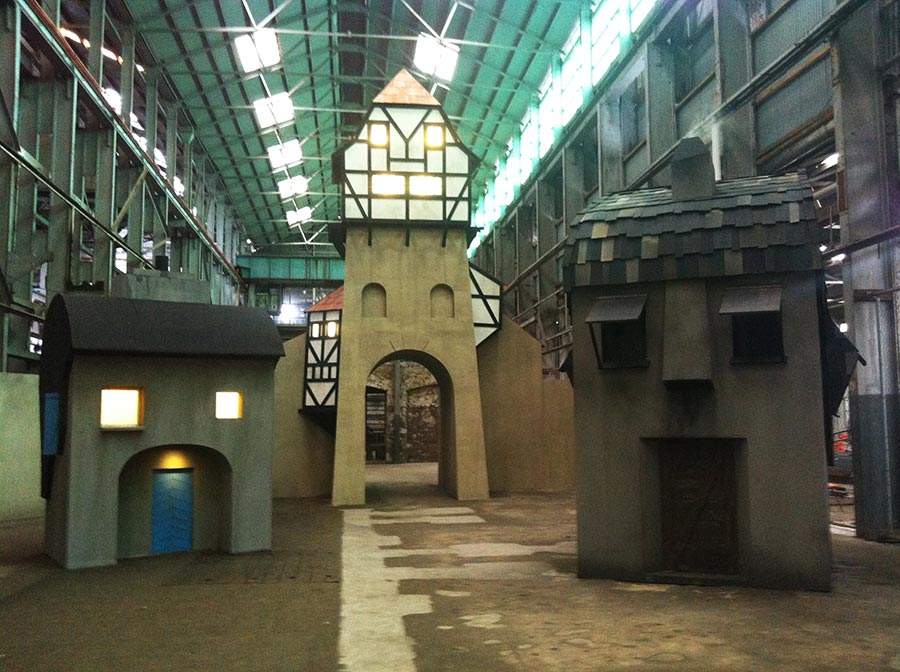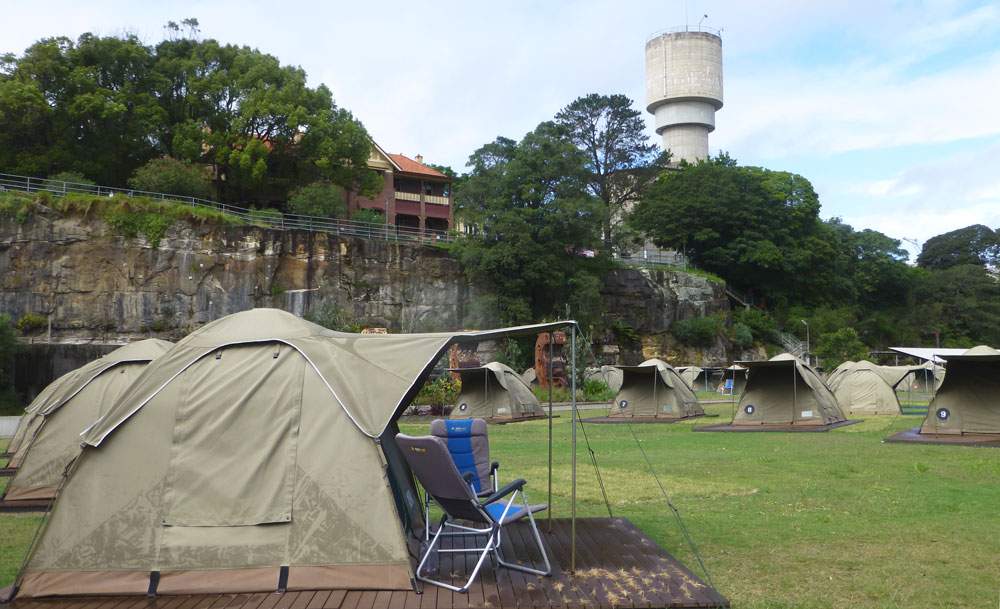 Introducing Concrete Playground Trips
Book unique getaways and adventures dreamed up by our editors