FOOD & DRINK
Pucker Up for Sour Beer: The Cult Brew You've Never Heard Of
The world's oldest brew is making a comeback, and it packs a real punch.
Pucker Up for Sour Beer: The Cult Brew You've Never Heard Of
The world's oldest brew is making a comeback, and it packs a real punch.
---
If you're looking for the next new thing in craft beer, don't read on, because sour beer is not it. It's old hat, by now. Hundreds of years old. Thousands, even. We just never knew about it until now.
I met with Joel Connelly, director of Sydney Craft Beer Week, to talk about beers, what makes them turn sour and why we're likely to see an imminent emergence of this strange brew. "Australians are still really into 'hoppy beer'," says Connelly, "but the thing in the US that's been massive is sour." Given that our fledgling craft beer scene takes hints from everything American, it seems safe to assume we'll be seeing more and more of this 'new' style. "Sour's coming back now, but it's old. It's super old," he says.
So what exactly is this traditional method of brewing that brings to mind a hops-driven IPA mixed with a bagful of sour worms? And, more importantly, why should I want to drink such an odd concoction? After chatting with such a beer guru, and giving the tart elixir a go myself, I think I know.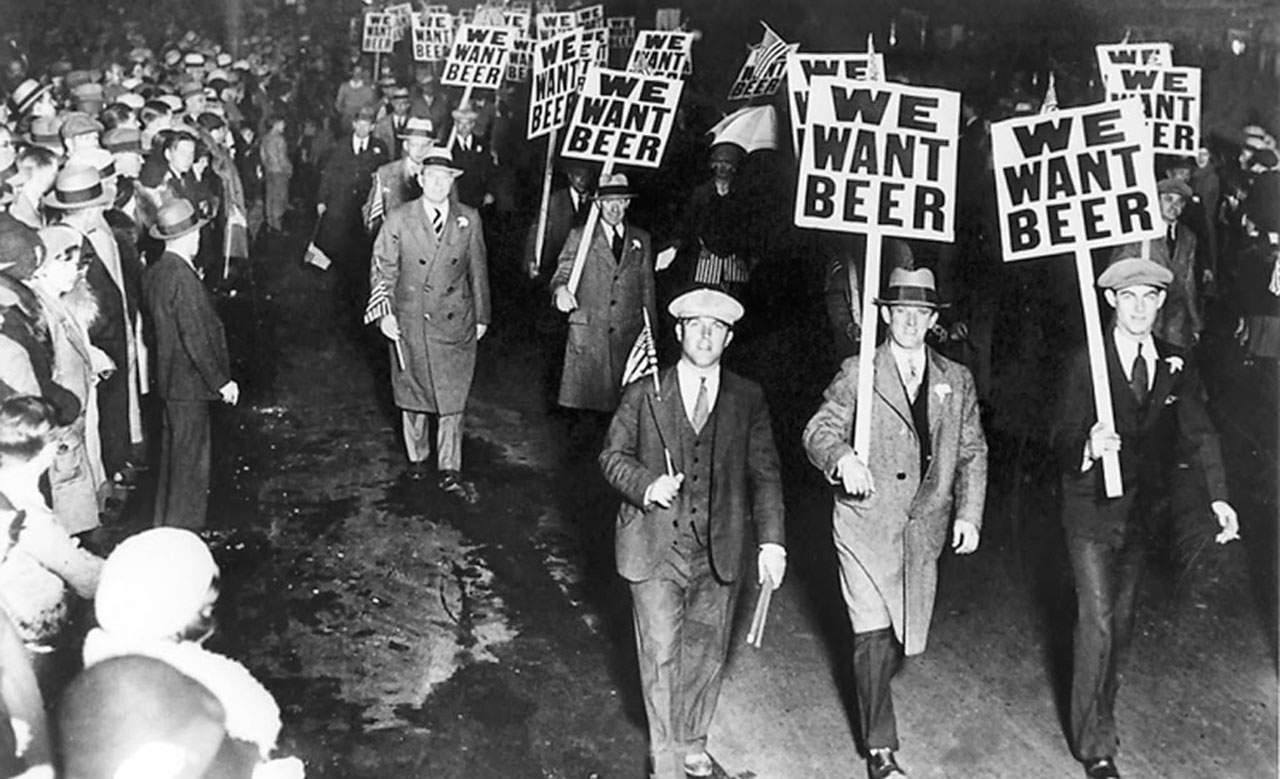 Historically, all beers used to be sour
Sour beer, also known as 'wild beer', has been around since time immemorial, and has a longer history than the crisp lagers we're so used to in our pubs. "Sour's an old tradition. All beers used to be sour, before people figured out how to cultivate yeast," Connelly says. They're commonplace in Europe, from Belgian lambics to Berliner Weisse beers. It's not just a traditional style; it's the only way you used to be able to get beer.
The sour flavour is achieved through the use of wild bacteria during the fermentation process. Instead of cooking up an ale in a sterile steel vat, sour beer is allowed to ferment naturally through the use of bacteria like Lactobacillus and Brettanomyces — bacteria avoided like the plague by regular brewers. These yeasts bring with them a whole new subset of flavours that aren't present in most beers you can find on tap.
The bacteria are brought into production in a variety ways. The traditional Belgian method is to ferment in wooden barrels that will encourage the yeast to enter the brew. Open air fermentation is becoming more popular, too, and uses the wild bacteria present in the environment to alter the beer. Different still is the method of simply adding more fruit to kick a secondary fermentation into action. Each method brings with it a strange new taste that is beginning to change the way beer drinkers in this country are viewing their brews. It's not an easy process, though. "A beer, from start to finish, you can have packaged and ready to go in two to three weeks, but souring beer takes a long time, it's months of investment," says Connelly.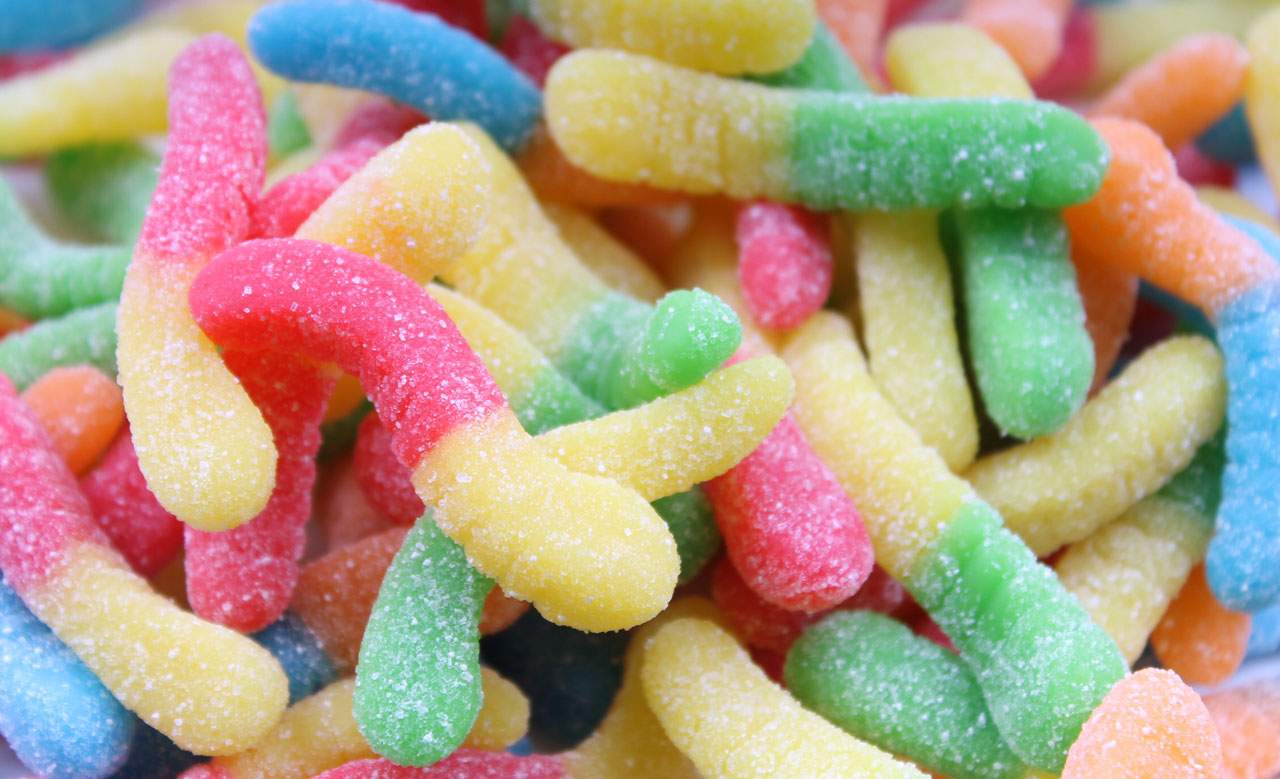 There's more to the flavour profile than the name suggests
Once you can get it out of your head that your beer tastes so different to any other you've had before, it's incredibly easy to appreciate the fact that it doesn't. Take, for example, the Doctor's Orders Electrolyte Forte, a zesty Imperial Gose. It hits your lips and you can taste a slightly more savoury note. As it rolls over your tongue, however, the flavour is all bright fruits paired with a hint of coriander, and it isn't until you swallow that the tart, sour end of the spectrum is felt. At that time, however, it's the perfect flavour to have — savoury, then sweet, and then all topped off with a sour sucker punch to the face. It's intricate and delicate, and unbelievably refreshing.
It's not all about the sour, though. "It doesn't have to be a full-on sour experience, you can just have a beer that's slightly tart," says Connelly. Not all beers are fermented for the same period of time, or with the same fruits, so every single batch is different. A beer might be soured with only a few added extras, and not for as long, so won't taste like a Warhead. Instead, it might tread that border between crisp and tart, and simply make you think about what you're drinking. In this way, sour beer is a lot more like wine. Because the process can't be controlled to the same extent as mass-produced lagers, each batch is like a wine vintage — the same flavour combos, but with different aromas, bodies and intricacies. Like any refreshing beer, it's meant to be consumed anywhere, anytime.

Where to pucker up in Australia
Most sour beers you'll find at the moment are imports from America, given that the sour scene is so new to Australia. However, more and more local sours are popping up all the time. The Royal Albert Hotel in Surry Hills stocks a slew of Australian sours on a regular rotation, while Melbourne's Slowbeer in Richmond is kicking around some killers.
Aussie craft brewers are dipping their toes in sour, too. Western Australia's Feral Brewing is pumping out the Watermelon Warhead annually, and Bright Brewery in Victoria is leading the sour charge with their Pink Framboise. There are still plenty more to come, with some brewers bringing out beers that tread the fine line between hoppy and sour, like Modus Operandi's savoury MOFOS (Modus Operandi Funky Orange Saison).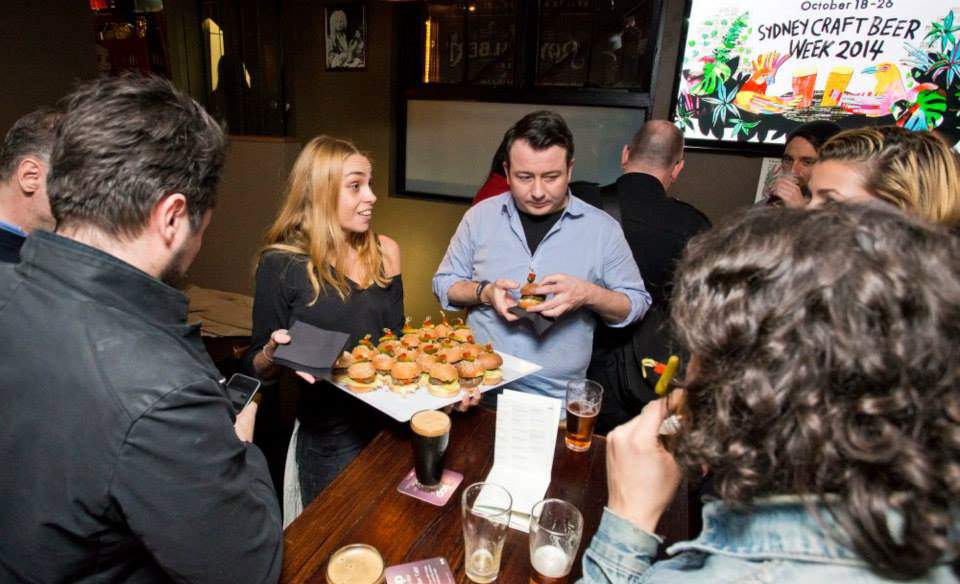 Sour is coming for you
Although we're a country that loves clean, crisp lagers and hops-driven ales, there is definitely room for beer's sour ancestor in the craft beer market. According to Connelly, "People are starting to expect different beer, starting to expect more from it, and the more people's palates expect from beer, the more open they'll be to sour." With events like Sydney Craft Beer Week's Into the Wild, local beer drinkers have more and more opportunity to taste without committing to a six-pack.
The open minds of beer nerds, newcomers and everyone in between are being exposed to new varieties of beer every day, and, given this, we're likely to see an increase of consumption of the oldest variety there is. Sour beer is not something to be feared; it's something to be revered, like an eccentric grandfather teaching about the good old days. It's refreshing, it's delicious, and there's more coming soon. So pucker up.

Top image: Morgan Walker.
Published on October 16, 2014 by James Whitton