ARTS & ENTERTAINMENT
Five Sydney Date Ideas for This Week That Aren't Dinner and a Movie
Just think of us as your cultural wingman.
Five Sydney Date Ideas for This Week That Aren't Dinner and a Movie
Just think of us as your cultural wingman.
---
Tired of the classic movie and dinner date night combo? Us too. That's why we're always on the hunt for new things to do, scouring the city for not-boring Sydney activities — ones that are guaranteed to take your next date way beyond done-before beers at the pub. Whether you're taking someone on a second date or doing your 100th with your significant other, we've got some killer (and, yes, cute) Sydney date ideas for this week, no matter how much money you've got to spend. Just think of us as your cultural wingman. You're welcome.


FREE

WANDER THROUGH THESE 'ALADDIN'-INSPIRED MARKETS
Coinciding with the launch of Disney's live-action Aladdin, The Grounds of Alexandria has been transformed into a bustling, vibrant marketplace — and this week is your last chance to take your partner on that magical carpet ride. Open from 7am–9pm daily (until June 16), the cafe is playing host to an otherworldly oasis, made up of a series of realms referencing those in the film. Inside the gold-filled Cave of Wonders, you'll find a magic lamp; at 10am, 12pm and 2pm everyday, the Genie will appear to grant you 'three wishes'. While we don't know exactly what that'll entail, we're hoping for free cake and cocktails (or, maybe, an endless Tim Tam packet).
Continue walking and you'll enter the Palace Courtyard, Princess Jasmine's home, where you'll be able to relax on ottomans and cushions under palm trees. Further still is the Market Place, channeling the souqs and bazaars of northern Africa and western Asia. Here, you'll find plenty of The Grounds' sweets and snacks, of course.

UNDER $20
SIP ON TWO-FOR-ONE MULLED WINES IN THIS ROOFTOP WINTER GARDEN
As Sydney's temps continue to drop, venues across the city are finding ways to warm you and your loved one up. Darlinghurst's East Village is following suit and has transformed its rooftop terrace into a winter wonderland. The fairy light-lit, pink-hued winter garden is offering an inner-city oasis where you can rug up, sip hot cocktails and eat European fare.
The charming surrounds take inspiration from Europe's winter night markets and features spiced mulled wine, warmed mead, mulled cider by Young Henrys and Tasmanian gin toddy. All of these specialty cocktails are available as two-for-one during daily happy hour from 5–7pm, along with select beer and wine. You can also heat up your insides with hearty eats such as currywurst and four-cheese fondue. While entry is free, bookings are recommended.

PERUSE AN ARTISANAL DESIGN FAIR WITH CRAFT BREW IN HAND
Saturday dates are all about hitting the markets, and, this week, Precinct 75 is hosting a design fair that will help you both transition into winter. On June 15, the Winter Design Market takes over the St Peters creative precinct to celebrate local, independent labels. Both Precinct 75 tenants and guests will be there, including ceramicist George Dolling, candlemaker Hunter Candles, Taste Kaleidoscope Teas and furniture and homewares store In Artisan.
The event is pairing up with the local foodies and farmers markets to keep you fed, while St Peter stalwarts Rice Pantry, Sample Roasters and Willie the Boatman Brewery will be serving up their wares as well. And, with free entry for you, your date and the pooch — yes, pets are welcome — you'll have plenty of money to spend on some new wares for the two of you.

UNDER $50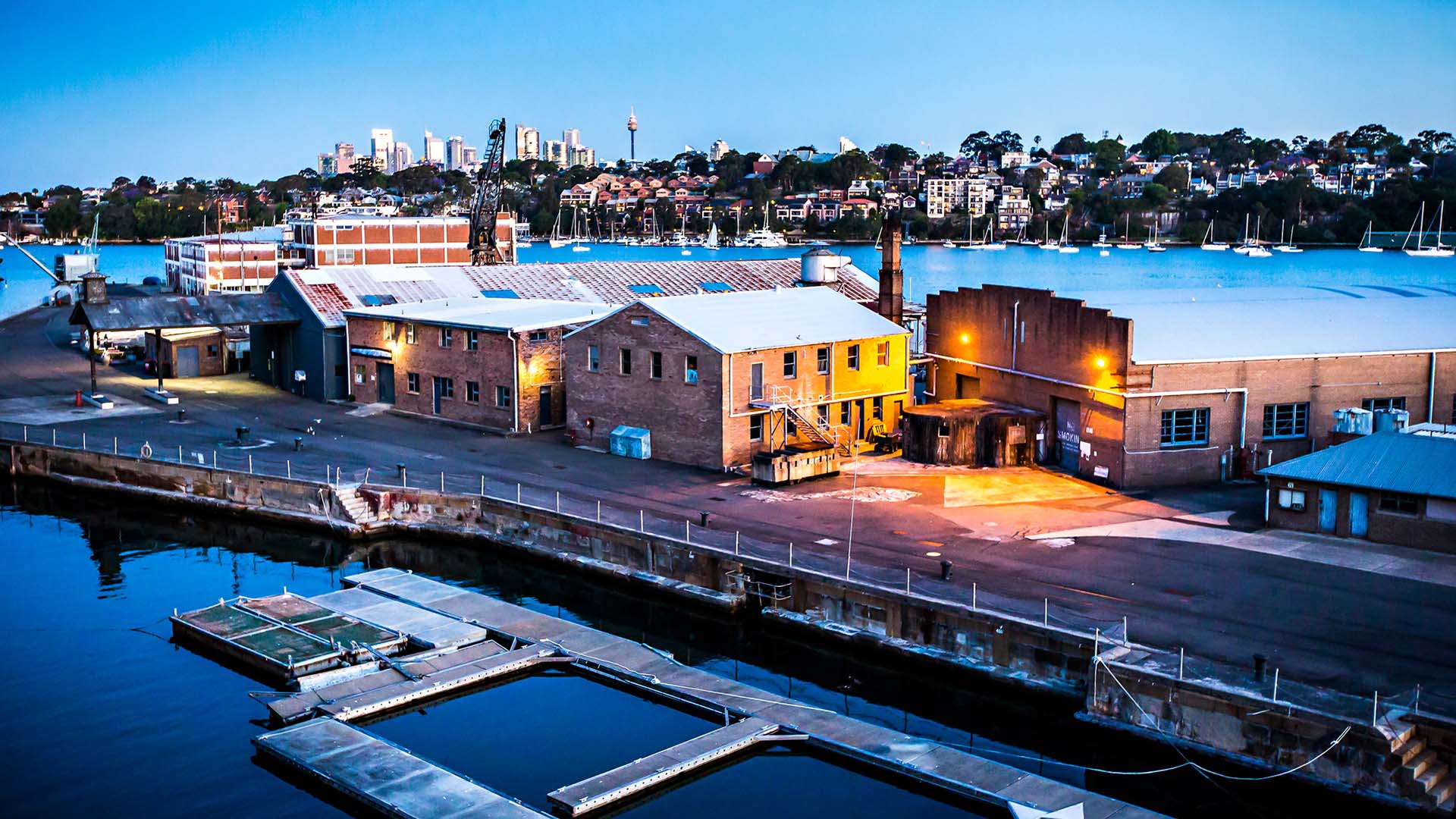 GO ON A HAUNTING TOUR OF COCKATOO ISLAND
If you needed an excuse to cuddle up to your date, this is it. Cockatoo Island has been home to a prison, ship-building facilities, a reform school and a wartime boat repair port over the years, all in the middle of Sydney Harbour. Depending on what you believe, it's also apparently home to a few ghosts too.
Indeed, plenty of mysteries and stories surround the island, which the Haunted History Night Tours will help you uncover. Running this Saturday night, the popular session will take you on a 90-minute stroll through the atmospheric site, visiting the convict workshops and gaol, the grain silos, dry docks and more. Tours kick off at 7pm, with bookings required. $25 gets you a spooky guided walk and a trip into the city's past, and wearing comfy shoes is recommended — as is bringing a torch.

UNDER $100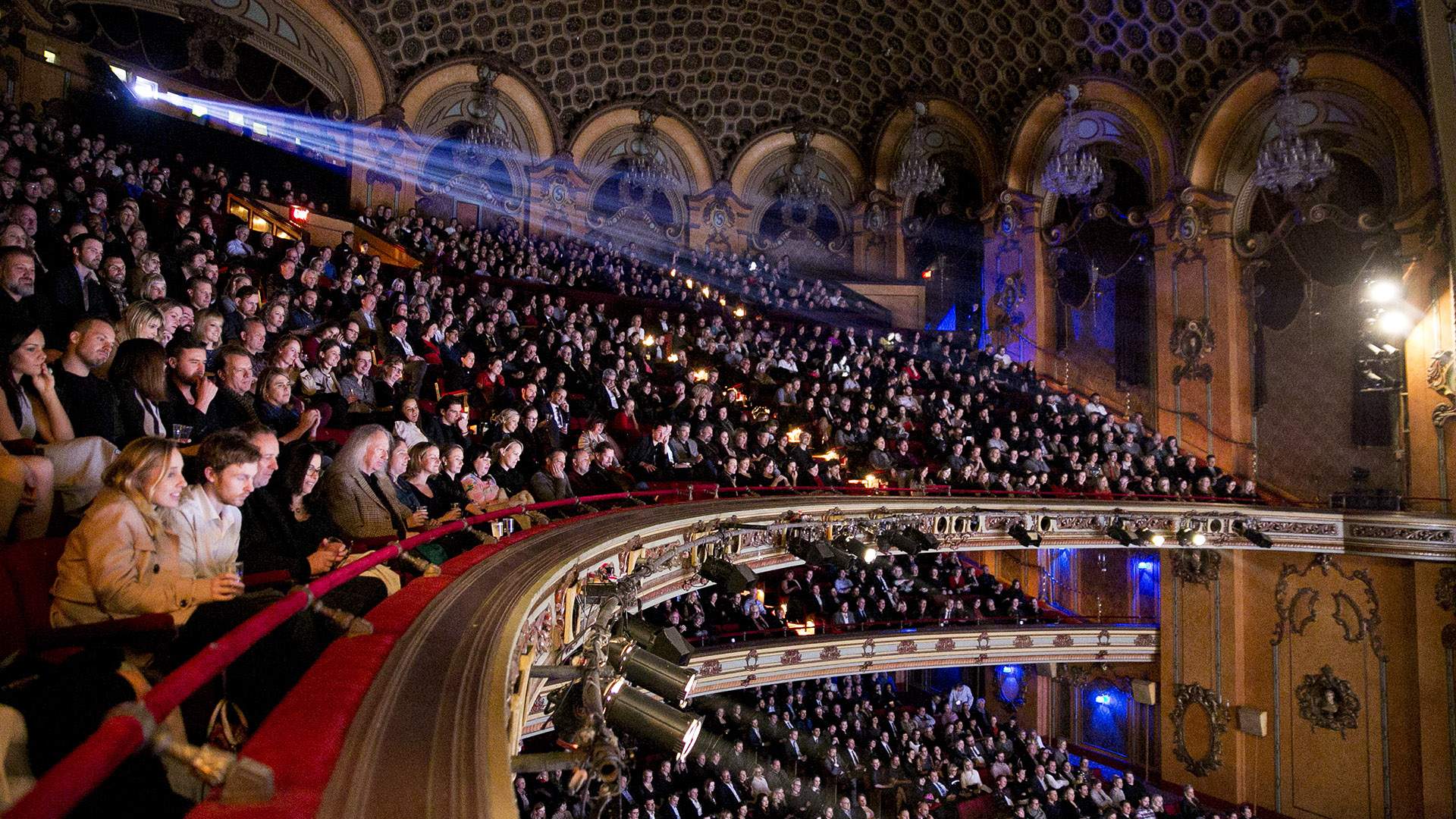 CATCH A DOUBLE FEATURE AT SYDNEY FILM FESTIVAL
We're already in the final week of Sydney Film Festival and, if you haven't jumped on any screenings yet, now's the time to do so. At $21 a pop, you can see two back-to-back films with your loved one for $84. Or go all in and nab a ten-ticket flexipass for $162.50. There are 6.30pm and 8.30pm session times all week, so it's easy to sneak in an after-work double feature together. This year's program features Oscar nominees, festival award winners and Sundance hits, plus plenty of famous faces, a few more local flicks and a heap of acclaimed docos.
To check out the full program and to buy tickets, head to the festival website. Need helping choosing a few flicks? Check out our list of this year's ten must-see films.

Top image: The Grounds of Alexandria.
Published on June 11, 2019 by Concrete Playground