ARTS & ENTERTAINMENT
The Eight Best Butchers in Sydney
Where the best cuts abound and animal welfare is as vital as profit margins.
From prosciutto-wrapped spatchcock to slow-cooked lamb shanks on a rainy weekend, most kitchen-loving folk among us are like pigs in the proverbial when it comes to good meat. But finding the best cut, and a fair and decent source that considers animal welfare as vital as profit margins, is like finding a vegetarian on Masterchef — far from impossible, of course, but often predictably disappointing.
That's why here at Concrete Playground we've devised a list of eight of the best, from south to north to practically on the shores of Bondi Beach itself. Feast your eyes on these respectable merchants and get cookin', good lookin'.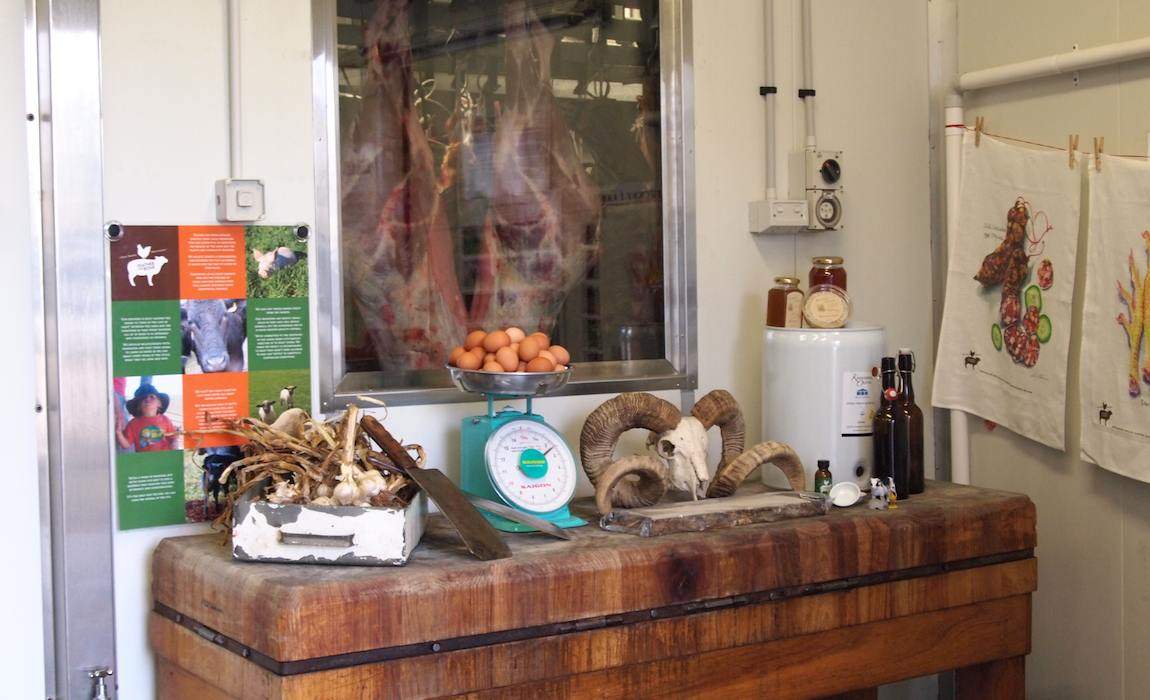 Feather and Bone
Feather and Bone make it their business to know what 'free range' means and supply some of our city's greatest dining destinations with only the happiest animals that once lived. In fact, these guys' mission is to "open up the line of sight between the farm and the consumer" so to ensure every step of the raise-slaughter-eat process is as respectful as their attitude toward a truly decent dish. Available for home delivery or pick up from the Marrickville basecamp, all produce is as free from chemicals and hormones as it was from cages and pens.
Order pick up Tues 12pm-5pm, Wed 10am-5pm, Thurs 10am-6pm, Fri 10am-5pm, Sat 8:30am-12:30pm; Unit 8, 10-14 Lilian Fowler Place, Marrickville; 02 9818 2717; www.featherandbone.com.au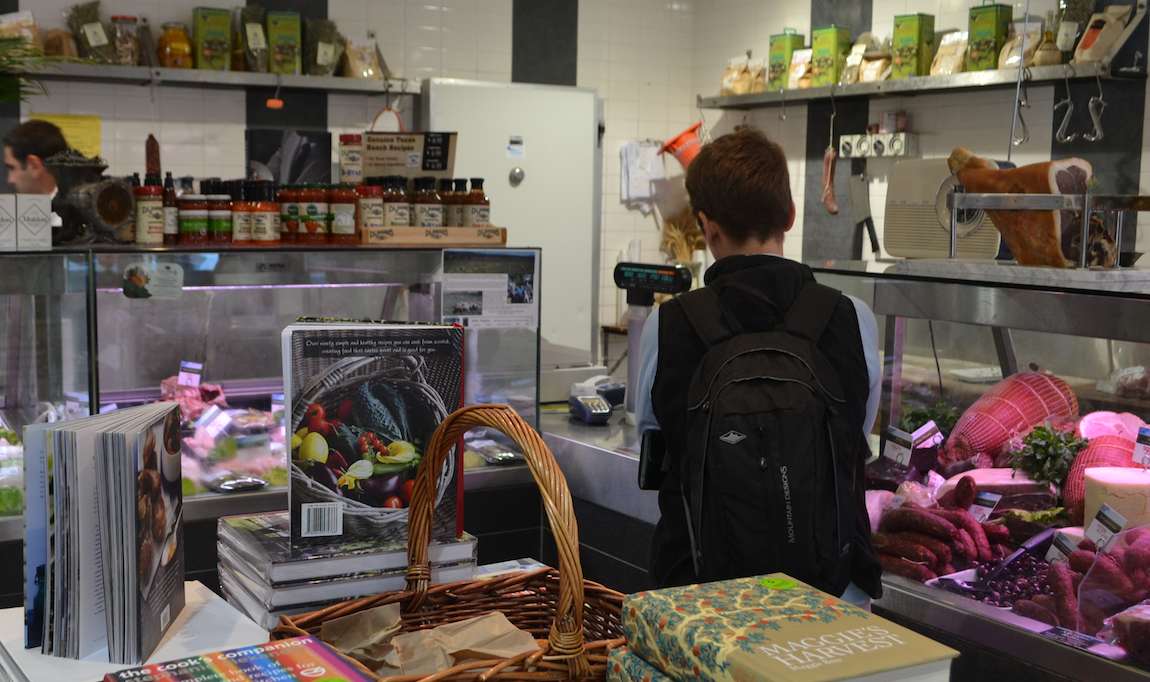 Sam the Butcher
Sam the Butcher knows organic, and this award-winning butcher understands a healthy animal means more than just great taste and flavour. Organic means saving energy, preventing soil erosion and promoting biodiversity, to list just a few socioeconomic benefits, and this passion for sustainability draws in a continual stream of happy customers. That or it's Sam's eclectic selection of fresh game, including rabbit, wild boar, 'roo, venison and croc.
Mon-Fri 8am-6pm, Sat 8am-4pm, Sun 8am-3pm; 129 Bondi Road, Bondi; 02 9389 1420; www.samthebutcher.com.au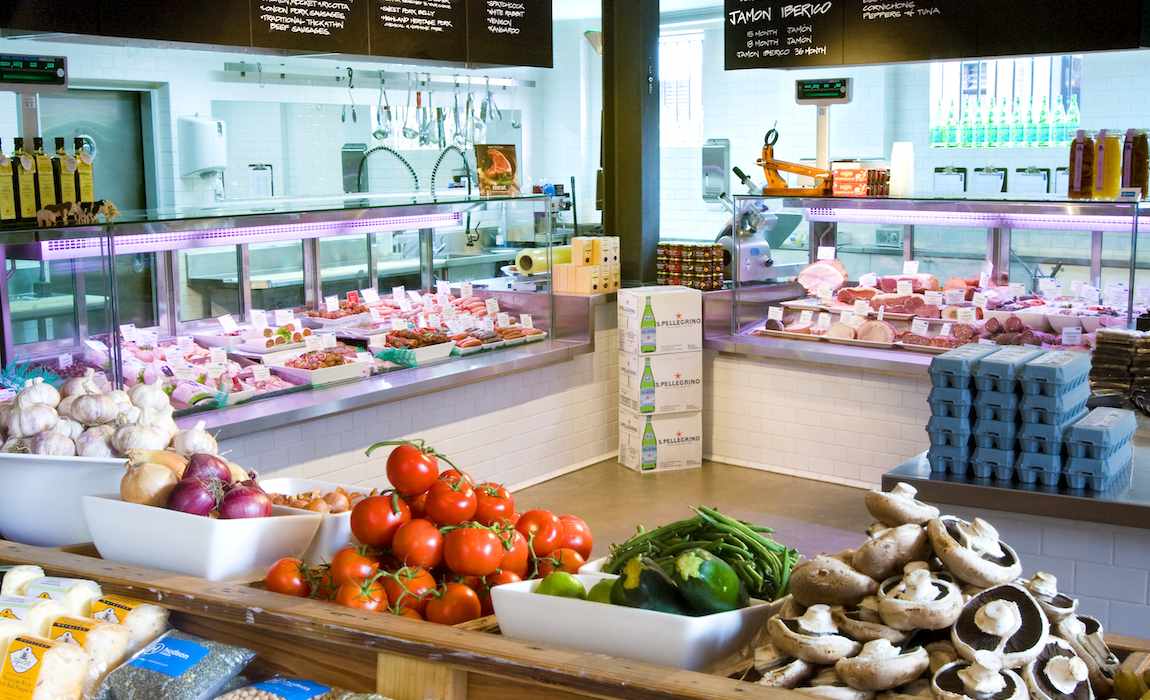 Hudson Meats
This Sydney chain should be proud of its Surry Hills, Cammeray, Lane Cove and Mosman locations that all follow the same taste for an inviting aesthetic and produce-to-plate philosophy. Offering a fine choice that includes Tasmanian Cape Grim beef to Barossa chickens and Byron Bay pork, Hudson Meats is serious about quality. Quality and community that is; it's formed strong relationships by serving up grub to all the schools around its stores, like Crown Street Public and KH John J Caroll Pre-School.
Mon-Fri 9am-7pm, Sat-Sun 9am-5pm; 410 Crown Street, Surry Hills; 450-476 Miller Street, Cammeray; 24-28 Burns Bay Road, Lane Cove; 900 Military Road, Mosman; www.hudsonmeats.com.au/home

Victor Churchill
'Luxury' and 'butchers' aren't two words that often go hand in hand, but this luxury butchers — known and loved by many in Woollahra and beyond — makes the nomenclature as tasty a pair as duck fat and, well, anything. Established in 1876, Victor Churchill has grown from horse-and-cart family business to boutique institution with a cutting-edge interior design, brand-new mobile app from a social-media-savvy marketing team and meat more desired than this season's must-haves from inside its Queen Street neighbours. Check out the red-velvet-roped queue come Christmas if you need a little extra convincing.
Mon-Fri 9am-6pm, Sat 8am-6pm, Sun 9am-5pm; 132 Queen Street, Woollahra; www.victorchurchill.com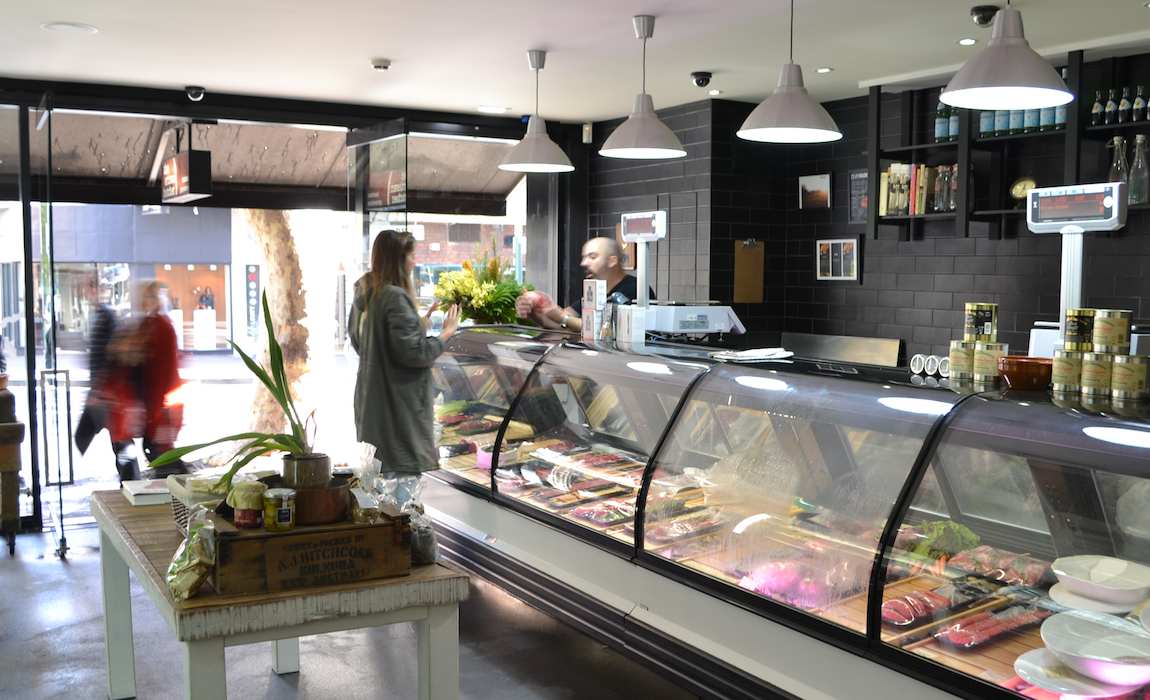 The Artisan Butcher
Many believe Potts Point, aptly in cohorts with Sydney's very own branding, is indeed like a village inside a city. The Artisan Butcher on Macleay, then, is suited to this miniature foodie community. It offers not only a range of goods from Aussie favourites to French fungis and Italian salamis but supplies an undoubtedly passionate serving of knowledge, advice and desire to share it all with the natives. Whether you're looking for something specific or just fancy a steak for dinner tonight, the Artisan can and will help you out.
Mon-Fri 8am-7pm, Sat 8am-4:30pm, Sun 10am-4pm; 4-50 Macleay Street, Potts Point; 02 9331 2245; http://theartisanbutcher.com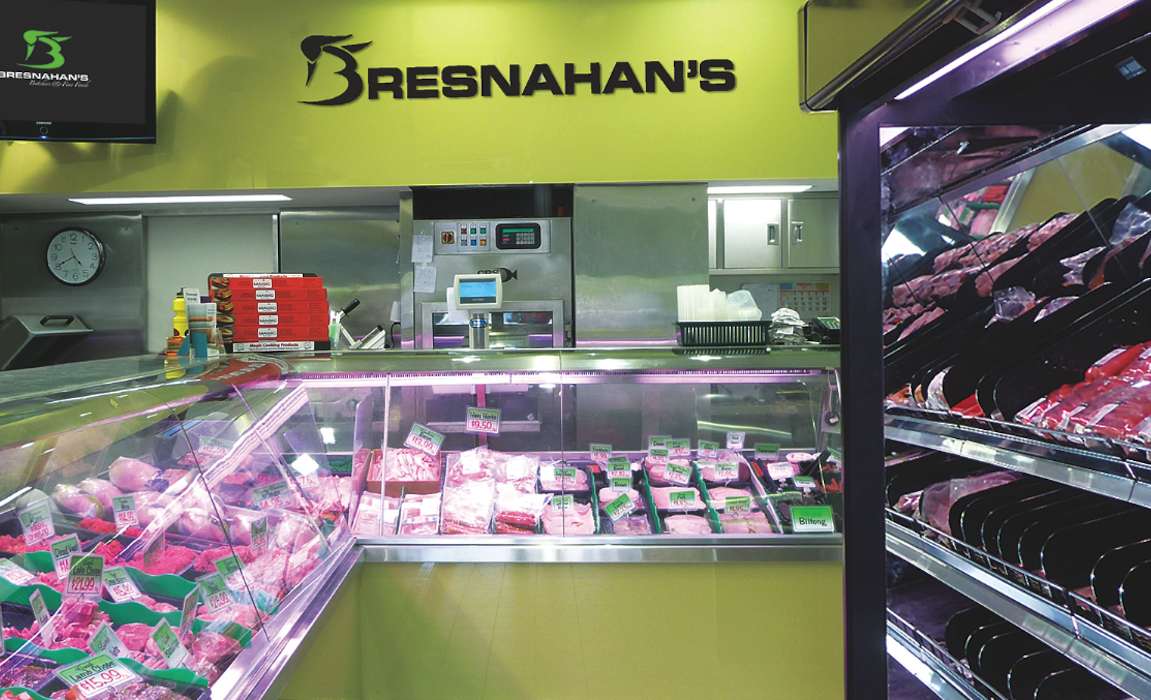 Bresnahan's Butchers & Fine Foods
Frequented by hungry bellies nearby, afar and even owned by fellow butchers, Bresnahan's is a south Sydney fave that prides itself on knowing its clientele and knowing what said clientele want. Not only does this friendly local butchers stock for cafes, restaurants and meat raffles you'd actually want to take home, it offers award-winning sausages to throw on the barbie, or thick or thin, specially made low-salt alternative sangas for those suffering from Meniere's disease. Going the extra mile or what?
Mon-Fri 7.30am to 7pm, Saturday 7am to 5pm, Sun 8am to 4pm; 42 Morts Road, Mortdale; 02 9570 8188; www.bresnahans.com.au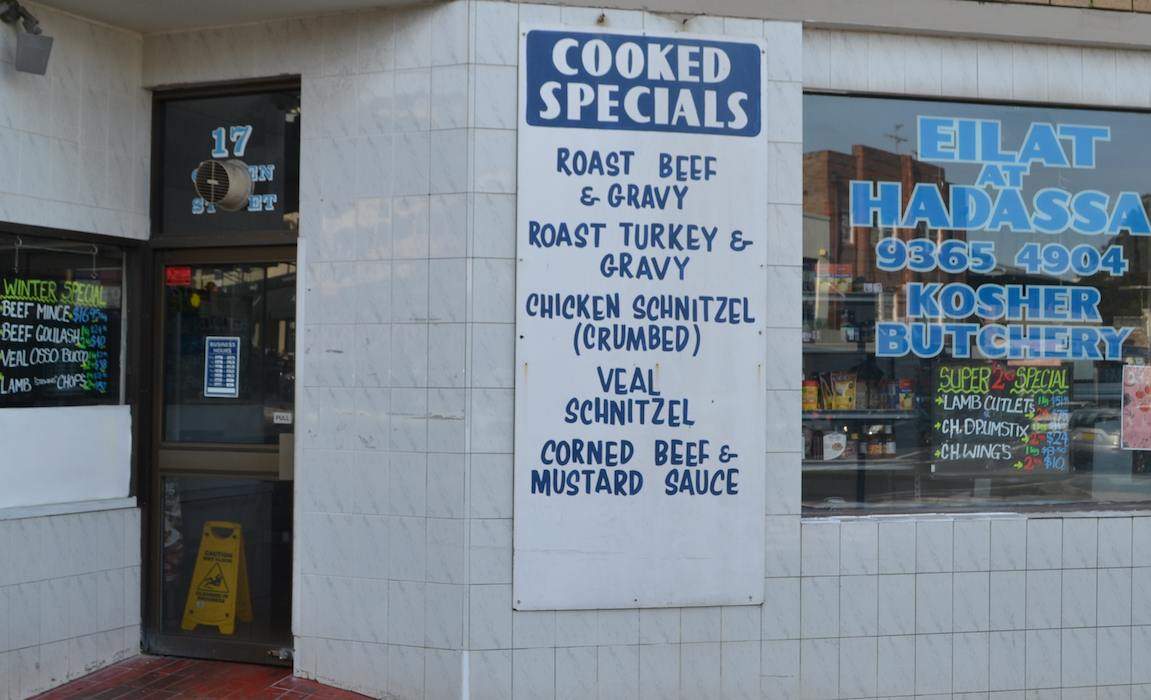 Eilat at Hadassa
You'd be hard pressed to find a Jewish Sydneysider that doesn't have time for this Bondi kosher butcher. Don't be fooled by its modest shopfront; Eilat is a tidy little business down on O'Brien Street that's been serving up worthy produce conforming with kashrut dietary law for over 31 years. They also deliver to most surrounding suburbs and offer cooked specials if your mother-in-law's popping over for a last-minute surprise visit.
17 O'Brien Street, Bondi; 02 9365 4904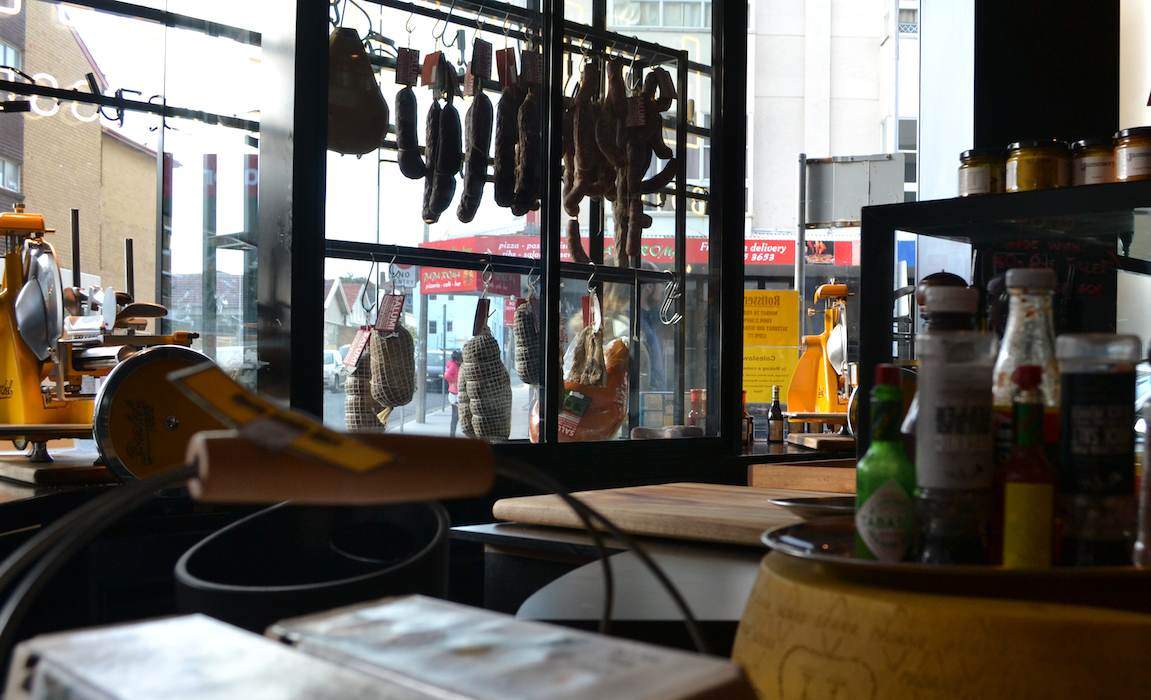 La Macelleria
La Macelleria, meaning 'the butcher' in Italian, has everyone from Bondi hipsters to camera-toting Japanese tourists through its doorways. But this yellow-and-black beachside beacon signals more than just a meat-lover's bounty ahead; it's also a rotisserie and salumeria, meaning a supplier of other traditional foods such as cheeses, eggs, pastas and ready-to-go roast potatoes cooked alongside great big cloves of garlic. Let's just say, you won't be kissing anyone soon after a visit, but whatever you purchased will probably make up for it.
Mon-Sun 10am-8pm; Cnr Curlewis and Gould Streets, Bondi; 02 9300 6388; www.italianbutcherbondi.com

Top image: Victor Churchill by Paul Gosney.
Published on June 13, 2013 by Jack Arthur Smith