ARTS & ENTERTAINMENT
The Ten Best Spring Breakfast Joints in Sydney
The perfect was to add extra freshness to your spring mornings? A decent brekkie. Here's Concrete Playground's ten best spring breakfasts in Sydney.
Spring is upon us and there's no denying our rise and shine routines are becoming a whole lot less miserable. At this time of year, we often seek out a refreshing kick to our mornings and something to keep us enthused about the day ahead. The key to a successful day in our opinion? An inspiring breakfast.
Here's our ten best spring breakfasts in Sydney. Join us in celebrating that spring in your step.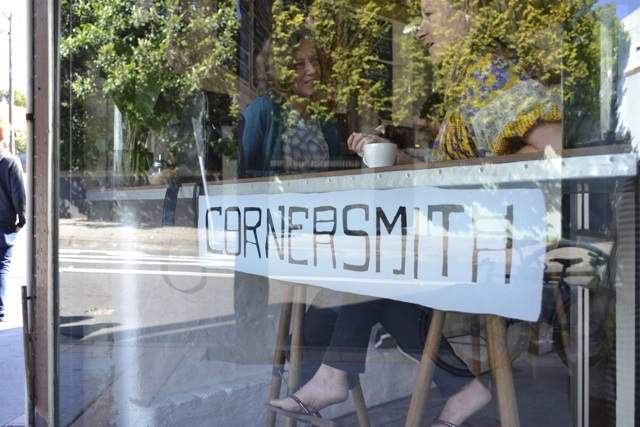 It almost feels like you're getting in trouble, writing your name on a chalkboard. But fear not, when your name is called you will instead be rewarded with a table and a nourishing meal. Sourcing everything as local as possible, the buzz about Cornersmith can't be blamed on the resident beehives. Simplicity is the key here and flavour imperative.
Pickled sardines, caraway labneh, fennel, greens & wild green pesto ($12) is a fine example of a winning combination, so too is a homemade carrot, pear and currant loaf ($8) topped with ricotta and honey, from the roof. But the go-to dish would have to be the humble poached egg roll with pasture-raised ham, garlic aioli, smokey onion relish and fennel salad ($12). And then there's the coffee. It's darn good too.
Tue-Fri 6.30am-3pm, Sat-Sun 8am-3pm; 314 Illawarra Road, Marrickville; 02 8065 0844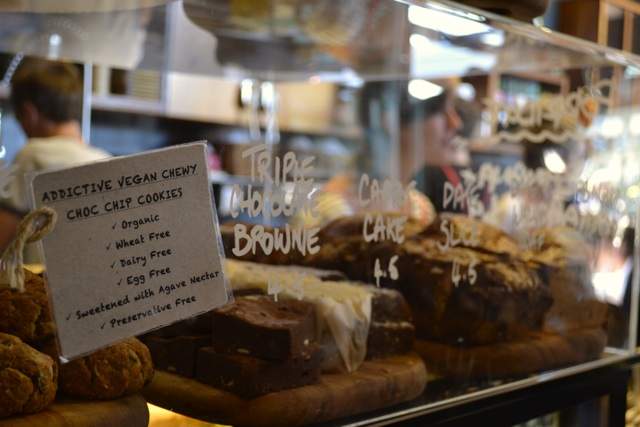 2. Dose Espresso
First things first. Youu don't have to be a coffee nerd to come to Dose. Yes, the place radiates coffee and for good reason; the Di Gabriel coffee that is roasted off-site by owner Sam Gabrielian is excellent. A robust, well-rounded espresso ($3.50) will set you up for the day, yet with a breakfast menu that spells out deliciousness, you shouldn't need convincing to visit this treasure find.
There are pastries and homemade, organic cakes from boutique bakery Hippie Lane (from $3) that could appeal to the sweet tooths. Wholemeal crumpets with Nutella ($6) or a milkshake ($4) bring on a fleck of nostalgia, and the bacon and egg roll ($10) with tomato relish and tasty cheese on schiacciata bread is always a winner. The crushed avocado, haloumi, roasted tomato and basil pesto on sourdough ($14) is also definitely up to a drool-worthy mention.
Mon-Fri 6am-4pm, Sat-Sun 7am-3.30pm; 191 High Street, Willoughby North; 02 9967 255; doseespresso.com.au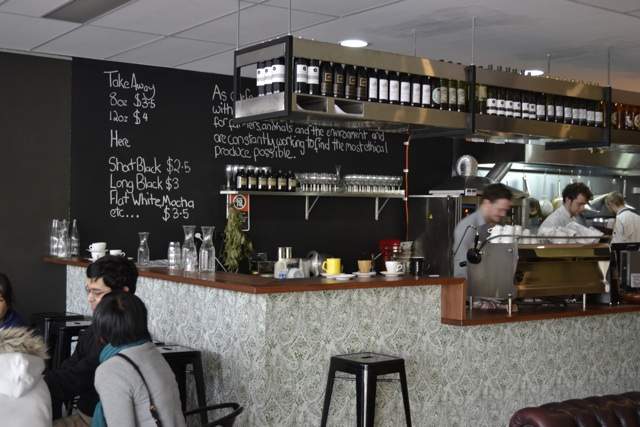 With two chefs on board who have previously cooked for culinary king, Jamie Oliver, Two Peas is a recent addition to the Glebe neighbourhood that won't disappoint a grumbling stomach calling for a breakfast. There is a wholesome and ethical approach to all the menu items. Homemade raisin toast ($7.50) eclipses any Tip Top version and comes with spiced butter and the mature cheddar and local beer Welsh rarebit ($9) is a fancier version of cheese on toast. Sorry mum, but this one beats yours.
The frontrunner however is the whiskey and maple syrup cured salmon, fennel, rocket, chives and poached egg ($14.50), a mouth-wateringly bundle of satisfaction. Five senses coffee ($3.50) is smooth and for the hangover cure, there is always hair of the dog: Buck's fizz ($9) or beer with a slice of orange ($9), post 10am only.
Mon-Tue 7am-4pm, Wed-Sat 7am-10pm; Shop4, 198-206 St Johns Road, Glebe; 02 9660 0553; twopeasrestaurant.com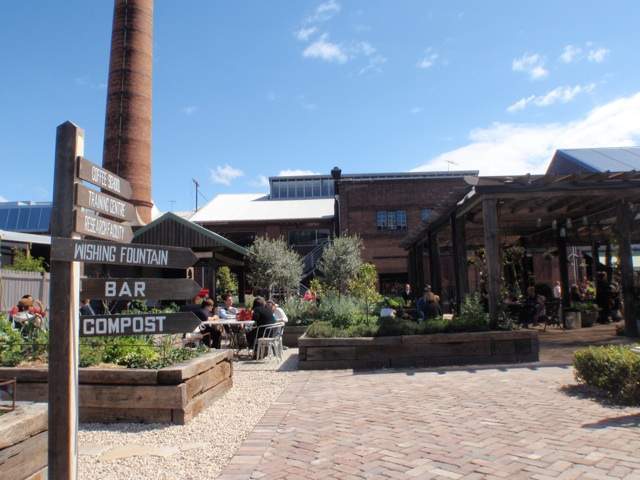 Advice to be taken seriously: start perusing the menu now. Decisions will be difficult. Recent spring additions to the menu at the Grounds are jaw-droppingly delicious. How is one meant to choose between Turkish style soft poached free-range eggs served in rich tomatoes with labneh, cannellini beans, spinach & pistachios ($16) or house cured ocean trout with soft boiled eggs, pickled cucumber, dill crème fraiche and micro herbs on sourdough ($19)? Did someone say gluten-free spiced fruit log with quinoa, sultanas, dried apricots, almonds and cinnamon ($11)?
For a thirst quencher, there are fresh juices ($5) or get your coffee geek hat on with a Nicaraguan Maragopipe cold drip ($5). And if you prefer to sit in the grounds of the grounds, a takeaway flat white ($3.50) is nicely matched with a sweet almond croissant ($4.50) from the cake counter. The bacon & egg roll ($8) with tomato relish is an appetizing choice not to be missed too. Oh, the decisions.
Mon-Fri 7am-4pm, Sat-Sun 7.30am-4pm; Building 7a, 2 Huntley Street, Alexandria; 02 9699 2225; groundsroasters.com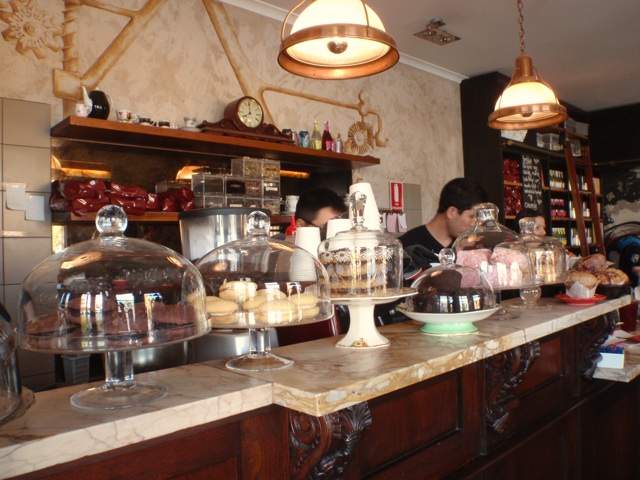 This gem of a café is something the regulars would prefer to keep hidden for themselves. Rightly so. Tucked down the back streets of Annandale, the friendly neighbourhood café has generous meals at reasonable prices and yes, pink lamingtons ($4) were spotted on the counter.
The pocketed bacon and egg roll ($8) with rocket and 'awesome sauce' is the preferred staple. Ricotta hotcakes with rhubarb & strawberry compote and maple ricotta ($14.50) have got a reputation of their own, but it's the Revolver 'Big Vegie Brekkie' that could turn any carnivore: two baked eggs in housemade beans, sautéed mushrooms, roast tomato, avocado, Danish feta, beetroot relish, hummus and toast ($16.50). Spring juices ($3.50) will keep your health in check, but the tempting Guatemalan dark hot chocolate ($4) is full of antioxidants too…right?
Mon-Sun 8am-4pm; 291 Annandale Street, Annandale; 02 9555 4727; revolver.com.au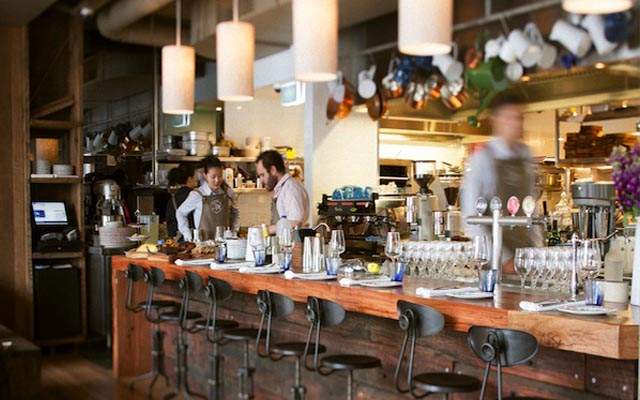 Who said Crown Street didn't need another restaurant? Its latest addition, Rainford Street Social, is now open for breakfast on weekends and with a menu that is focused on local and seasonal produce, you'd be mad not to add it to your spring agenda.
A Bloody Mary ($15) at brunch could be tempting or to steer clear of the booze, a freshly prepared North Pole ($7.50), apple, celery, parsley and pineapple, shouldn't go amiss. A quinoa tart with fried egg and grilled tomatoes ($15) is light and satisfying and the Rainford Rarebit and poached eggs ($12) is as simple as cheese on toast spiced with Worcestershire sauce and stout. Definitely worth getting social for.
Wed-Fri coffee and pastries from 11am, lunch 1-5pm, dinner 6-10pm, Sat-Sun breakfast 9am-12.30pm, lunch 1-5pm, dinner 6pm-10pm (excludes Sun dinner); 500 Crown Street, Surry Hills; 02 9357 2573; rainfordstreetsocial.com.au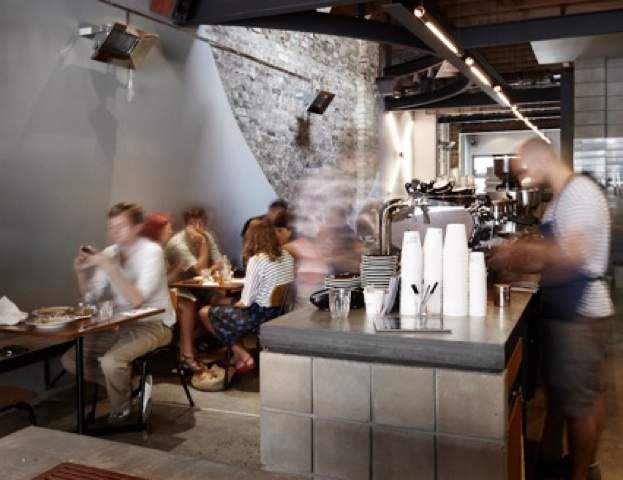 The coffee at the Hills won't let you down. Owners Nathan Borg and Russell Beard have a love affair with the bean and travel to Central and South American countries to source the coffee directly. The specialise in cold drip, and thank god for that. It's delicious.
And brekkie wise? The baleada hands down is the way to get started. The Honduran dish is a tortilla filled with cheese, black beans and eggs ($11) or for the carnies add some pulled Pimenton pork ($13). It's doubtful you'll have room after that for a Choc-Chilli milkshake ($7.50), but it's worth it if you can nudge that belt onto another hole. And the Dogs Breakfast ($9), an ice cream sandwich, will be the undoing for the sweet tooths amongst us.
Mon-Sun 7am-4pm (Sun from 8am); 61 Albion Street, Surry Hills; reubenhills.com.au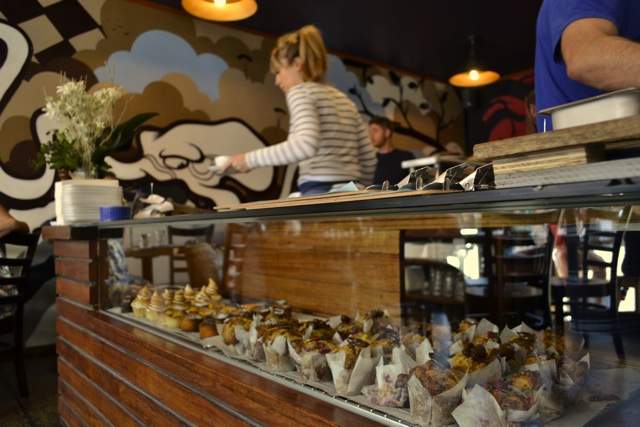 With Testuya-trained chefs on board at this Bronte newish kid on the block, there's no distrusting the fact that your breakfast here will be awe-inspiring. Three Blue Ducks has turned an unassuming café in to a one-hatted feasting destination and thankfully kept its cool.
Snap up a table outside in the sunshine and delve into some toasted Iggy's sourdough bread with avocado, a herb salad and oven roasted tomatoes ($16). Packed full of flavour and spice is the baked eggs with chorizo, capsicum salsa and cannellini beans ($19), but be sure to steal some of your companion's orange and yoghurt pancakes with berry compote ($15)- whoever knew pancakes could be so fluffy?
Tue-Sat breakfast 7am-12pm, lunch 12-3pm, dinner 6-11pm; 141-143 Macpherson Street, Bronte; 02 9389 0010; threeblueducks.com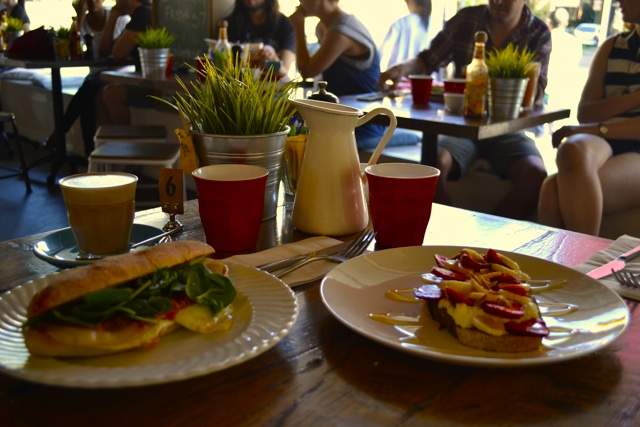 9. Bondi Picnic
Start working your appetite up now. This adorable corner café is kept away from busy Campbell Parade, but that doesn't mean snagging a wooden stool won't be hard. With a good food menu, Little Marionette coffee and a relaxed atmosphere, it could be the beginning of a beautiful spring love affair.
Luxe bakery bread is deliciously transformed into fruit bruschetta ($9.50) or a brekkie sambo complete with pancetta and a 'jammery' tomato relish ($9). An apple and almond quinoa bircher is topped with watermelon and mint ($12); side this with a refreshing coconut and strawberry frappe ($6) and you've got a healthy start to the day. Don't think a picnic basket ever tasted so good.
Mon-Sun 7am-4pm; 101 Hall Street, Bondi; 02 8096 6561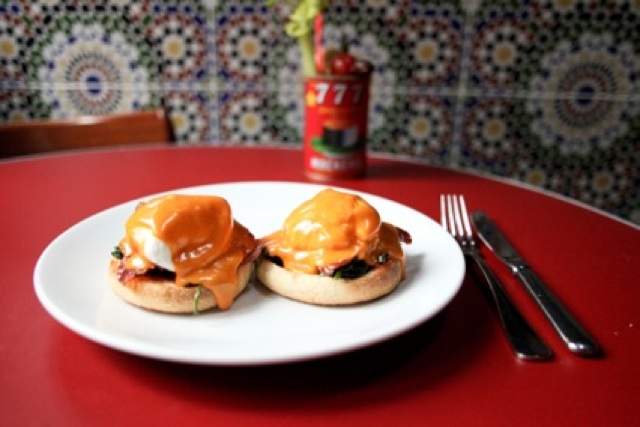 Cocktail with your eggs? Anything's possible at the Carrington. With a new Spanish-inspired breakfast menu, this frequented Bourke Street joint has heated things up. Hard drinks like the Mimosa ($10) and an Up and At Em' ($15) could welcome the weekend in, or a filthy Horchata with coffee and rum ($12) could be the ultimate hair of the dog.
It's not all dirty cocktails though. Just like the place, the food menu is fun and flavoursome. Eggs Benedict is spiced up with smoked paprika and a morcilla and potato hash ($16) comes with a fried duck egg. Your neighbours will be groaning with envy if you order the torrijas ($16); the brioche French toast is devilishly sweet, but your detox can start on Monday. The beetroot lemonade ($6) is colourful and a banana, peanut butter and oatmeal thickshake ($6) could start a cult following.
Sat-Sun breakfast 9am-1pm; 565 Bourke Street, Surry Hills; 02 9369 4714; the-carrington.com.au
Published on September 23, 2012 by Aimee Sics