ARTS & ENTERTAINMENT
The Ten Best Things To Do In Chinatown
The traditional home of adventure, phone accessories and delicious food, Chinatown is like a holiday without leaving town.
The Ten Best Things To Do In Chinatown
The traditional home of adventure, phone accessories and delicious food, Chinatown is like a holiday without leaving town.
---
The traditional home of adventure, phone accessories and delicious food, Chinatown is like a holiday without leaving town. That's not to say there's no risks involved. Unfamiliar signs, labyrinths of stores and suspiciously enthusiastic street hawkers make this an adventure filled with peril.
Fortunately, Concrete Playground has assembled the ten best bits for you.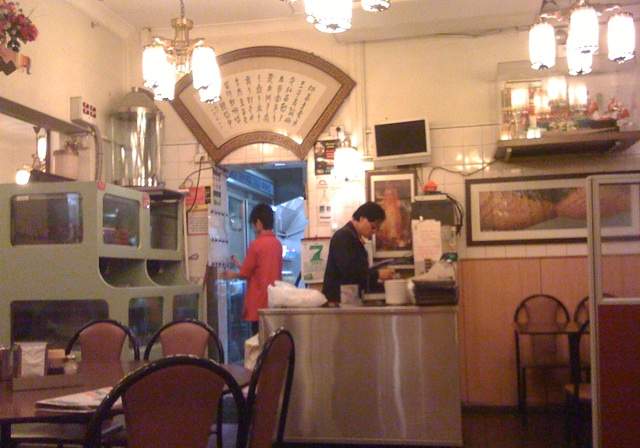 Where: 18 Goulburn Street, Haymarket 2000
Dead ducks hanging in the window, kitsch Chinese decor and the best Peking Duck in Sydney. What more could one ask for? Take advantage of the late opening hours - they don't close until 1.45 am - and swing by for a late meal accompanied by a few Tsing Taos, a crisp Chinese beer.
There's plenty on offer, but our advice is to go straight down the cliché line. The signature dishes here are, obviously, the roast Peking Duck and Pork. If you're not here with a huge group, though, the full serves can be difficult to get through. An easier option is the Peking Duck Pancakes, served up with slices of roast duck, green onions, hoisin sauce and chili to taste (ask for fresh).
For review and details, click here.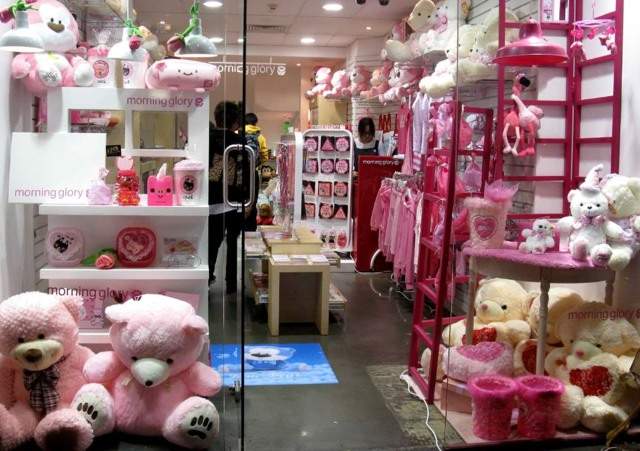 2. Morning Glory
Where: 22 Goulburn Street, Haymarket 2000
There are three Morning Glory stores to choose from in Chinatown, but our favourite is the one right in the thick of it. What this particular Morning Glory holds over all the others is that the entire store is organised by colour. This place is literally an encyclopaedia of cuteness.
The store is overflowing with Hello Kitty, Pikachu, Totoro, pandas and a whole bunch of things I'll never be able to place. Take your pick from nail polishes, notebooks, lunch boxes, keyrings, pens, tissue box covers, socks and plush-toy phone holders. If it all becomes a little too overwhelming, retreat into one of the sticker booths in the far back corner, and emerge victorious with a sheet of glittery sticker photos of yourself and friend.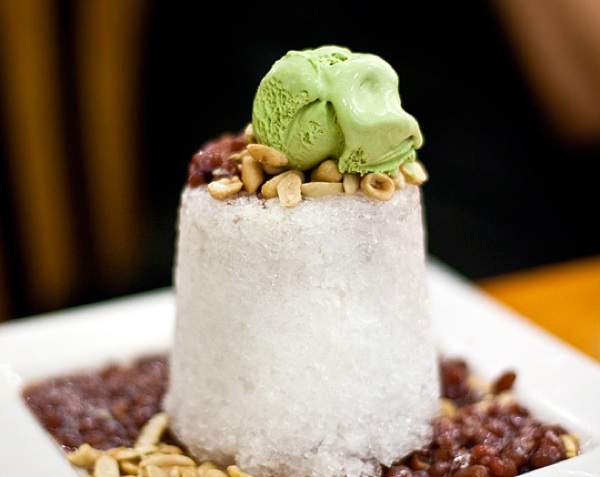 Where: 696 George Street, Sydney 2000
This simple shop front on George Street is deceiving. Take away teas can be bought from the counter downstairs but, if you make your way upstairs, a whole new experience awaits you. Super cheap meals, adventurous Taiwanese desserts and a ridiculous range of teas are on offer in this laid back dining room.
Begin with the teas, the raison d'être of the establishment. For a cold tea, opt for Black Milk Tea with QQ ($6.5/$7.50). This 'bubble tea' includes tapioca pearls - here called 'QQ', meaning 'chew-chew'. If you'd prefer a hot tea, try Osmanthus Oolong ($5.50/$6.50), a traditional blend where oolong tea is scented with osmanthus flowers. For a delicious pot, try fragrant and calming Lavender ($8.50). And if the menu simply seems too overwhelming, ask the staff for recommendations: they'll be happy to help.
For review and details, click here.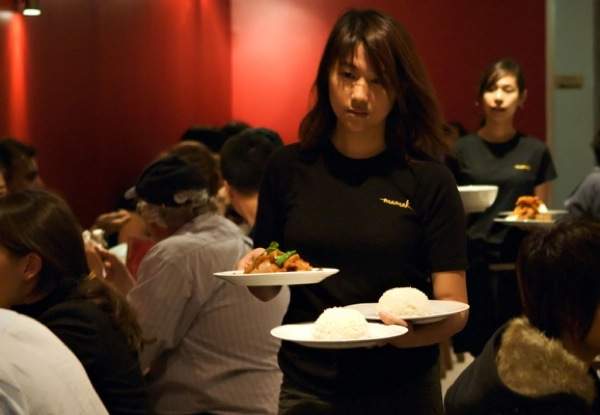 Where: 15 Goulburn Street, Haymarket 2000
Mamak is the talk of the town and with good reason. It's one of the few places in Sydney to get exceptional Malaysian hawker food, still offered at an authentic price. It's no surprise that this place often has lines of eager customers stretching down the street. All I can say is: get in early, it's worth it.
Walk in past the chefs, on full display, and bathe in the aroma of curries and fried roti. It's a long room, crammed full with wooden tables, and service is courteous but necessarily efficient. The menu is divided into Roti, variations on the warm bread served with curry dips and spicy sambal sauce, Satay, available in chicken or beef, Mains, featuring curries and fried chicken, and Noodle and Rice dishes.
For review and details, click here.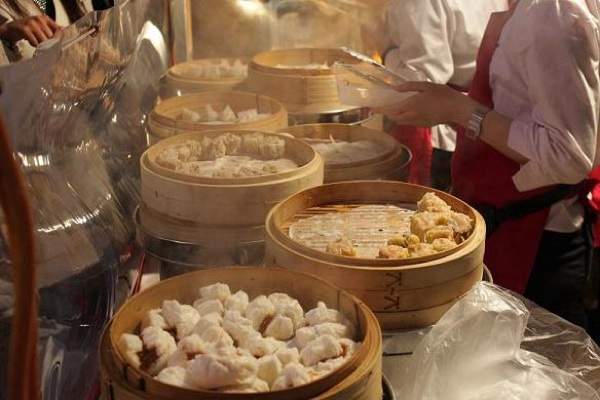 Where: Dixon Street Mall, Haymarket 2000

Every Friday night, between 4 and 11pm, Chinatown becomes just a little bit more special. The weekly Night Markets offers the best bits of Chinatown right out on the street in the middle of a bustling crowd. Food, crafts, massage, bonsais and candy... You name it, it's here.
Look out for the Takoyaki, or fried octopus balls - you'll typically find the tent by following the insanely upbeat techno pop. Dragon's Beard Candy is another rare treat, finely spun sugar reminiscent of a white beard. Or just grab a cup of freshly squeezed Sugar Cane Juice with lemon, and wander the stalls to see what turns up.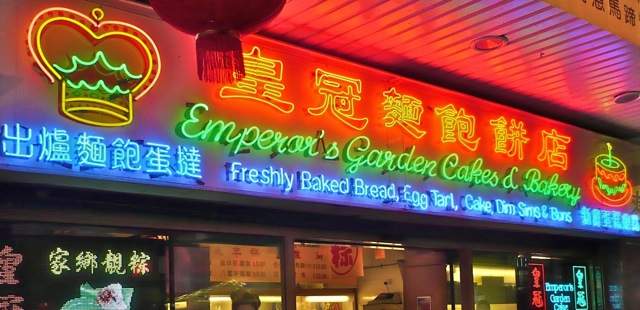 6. Emperor's Garden Cakes and Bakery
Where: 96-100 Hay Street, Haymarket

This bakery is a must stop on any trip to Chinatown. Discover it in the mall next to its parent restaurant, you'll find it by the line of people waiting outside a small side window. They're after freshly baked Emperor's Puffs: hot little custard balls of pure delight.
Wander inside, and you'll discover plenty more treats on offer. We're talking moon cakes, Sacher tortes, chocolate eclairs, egg tarts, sticky rice dumplings and barbeque pork buns. You'll find a slightly different selection every time you visit, so it's worth returning often.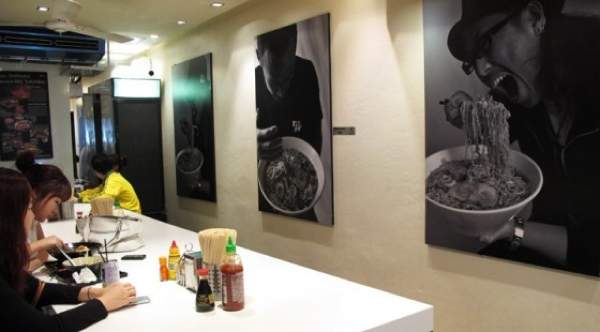 Where: Shop TG8, 8 Quay Street, Haymarket 2000
It's a big call to claim that something is the best of its kind. Yet it doesn't feel like a stretch to hand Menya the title of Best Ramen Bar in Sydney. The noodles are fresh and chewy, the broth is incredibly rich, and the atmosphere is just the right kind of casual.
For the beginner, we suggest the Menya ramen. Pick the Tonkotsu, beef, or Tori-gara, chicken, broth base then opt for either Shoyu ($9.30/$9), a salty soy sauce flavour, or Miso ($10.30/$10), a richer choice. Our favourite is the Menya Tonkotsu Miso ramen ($10.30). If you'd prefer a ramen with extra toppings, try the Tori Kara-age Ramen (from $10.90), with deep fried kara-age chicken, or add extras like Kakiage Tempura ($2.50) or Sweet Corn ($1.50).
For review and details, click here.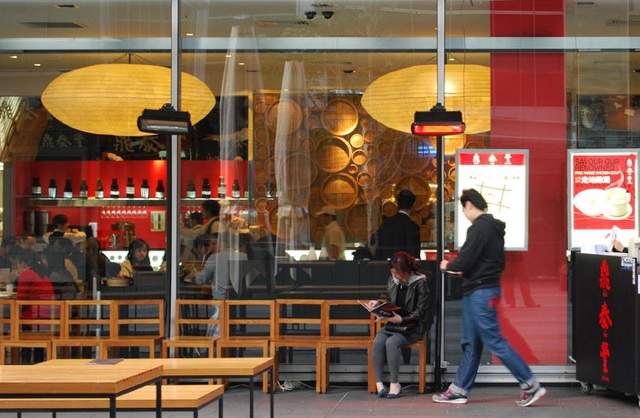 Where: 644 George Street, Sydney 2000

An infamous Taiwanese noodle chain is introducing Sydney to the best dumplings it's ever had. Just make sure you turn up early, or be prepared to pull up a wooden stool and wait.
That's not to imply that Din Tai Fung are not efficient. This they are, in the extreme. Peer into the kitchen and you can observe the production line: line baskets with cloth, cut dough into discs, roll the dough, fill and pinch it at the top, then pop the newly made dumplings into the baskets ready for steaming. It's strangely hypnotising.
For review and details, click here.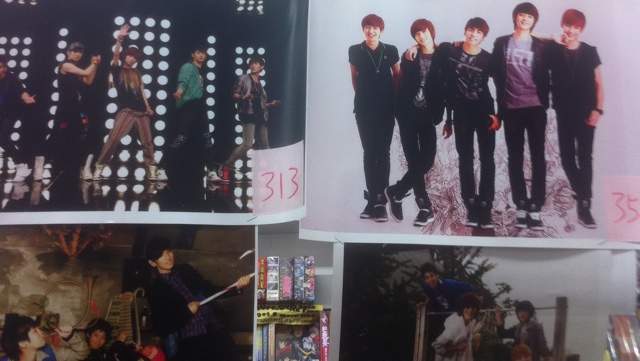 Where: 50 Dixon Street, Haymarket 2000
Looking for movies? This is the place to go for the latest and greatest. Media Asia has a huge selection of Japanese anime, including a sub-section with English audio for all you non-native speakers. There's also an impressive array of other titles, including kung fu flicks and Korean dramas.
While you're there, make sure you pick up one of the pop group posters that adorn the walls. If the music playing here is anything to go by, they'll be your favourite group in no time at all.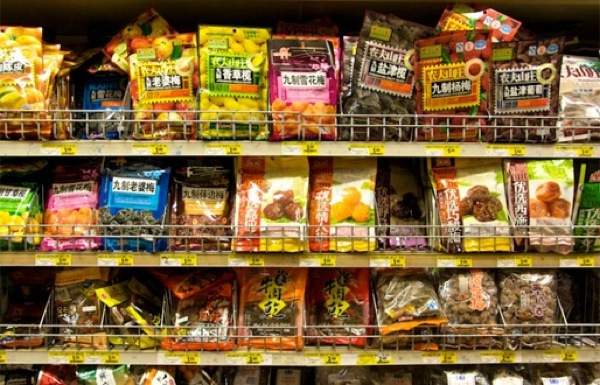 10. Thai Kee IGA
Where: inside Market City, 9-13 Hay Street, Haymarket 2000
It's been a long day in Chinatown by now. Let's face it, you're probably feeling a little bit worn out. Why not leave with some take home memories? (We especially recommend the edible ones.)
The Thai Kee IGA, hidden away above Paddy's Markets, can provide you with all you need. Dumplings and steamers, Koala biscuits, aloe vera juice, Japanese curry, kitsch bowls and crockery sets, Super Lemons, hot barbeque pork buns, Chrysanthemum tea, Chinese slippers: you name it, it's all here. In fact, you should probably allow an extra hour or so just to wander down these aisles. Trust me, you'll be surprised at what you find.
Published on July 24, 2011 by Trish Roberts