David Attenborough's Must-See Natural History Series About Dinosaurs Just Dropped Its Full Trailer
Five-part Apple TV+ series 'Prehistoric Planet' will stream over five nights in May.
What's better than one of the Attenborough siblings marvelling over our planet's ancient creatures? None other than David Attenborough following in his brother Richard Attenborough's footsteps, of course. While the latter showed dinos some love back in Jurassic Park — with the now-late actor and filmmaker even uttering the iconic words "welcome to Jurassic Park" — his broadcaster, biologist and natural historian sibling has largely surveyed the rest of the earth's living creatures in his iconic documentaries. In David's next series, however, he's solely focusing on prehistoric critters.
That show is Prehistoric Planet, a five-part natural history doco that's coming to Apple TV+ — and yes, fittingly, it's arriving on the small screen just before new Jurassic Park franchise instalment Jurassic World Dominion reaches cinemas in June. Even better: after revealing a few sneak peeks earlier in the month, the streaming platform has just dropped the full Prehistoric Planet trailer.
Here, you'll hear David Attenborough talk through everything you need to know about dinosaurs. And, while peering back at what the earth was like 66 million years ago, he'll give the fascinating creatures the same treatment he's rolled out in past shows The Living Planet, State of the Planet, The Blue Planet, Frozen Planet, Blue Planet II, Our Planet, Seven Worlds, One Planet, A Perfect Planet and Green Planet (as well as Planet Earth and Planet Earth II, plus documentary David Attenborough: A Life on Our Planet).
Basically, if you're always wanted to see a David Attenborough series about dinosaurs, life just found a way. And, it's clearly a must-see if you'd listen to him narrate anything and you're always awed by dinos (both of those apply to pretty much everyone).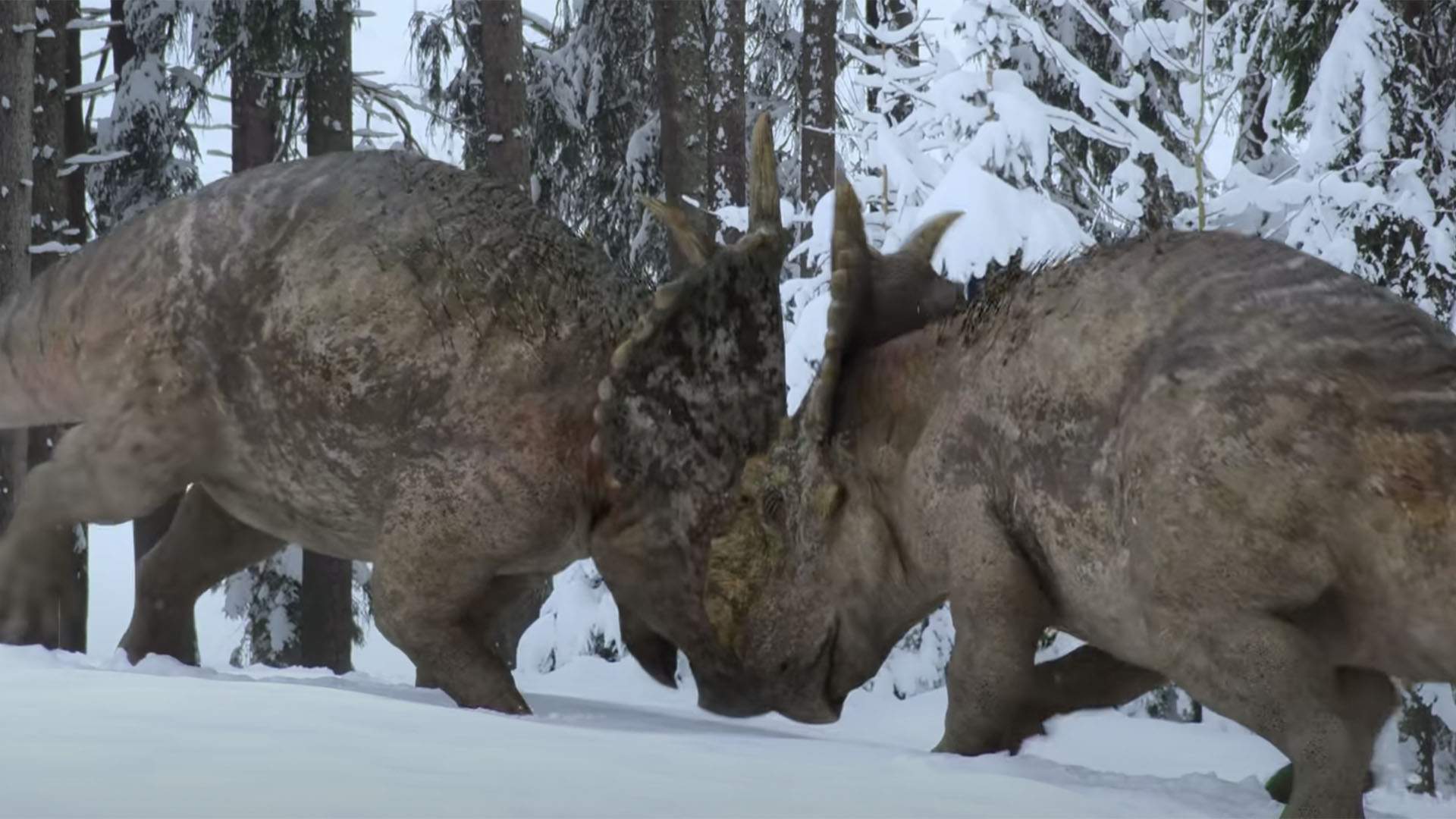 Get ready to discover little-known and surprising facts of dinosaur life, step through the environments of Cretaceous times, see how the Tyrannosaurus rex parented, and explore the ancient creatures of both the sea and sky. That's what Prehistoric Planet will cover across five episodes, which'll drop daily on Apple TV+ across Monday, May 23–Friday, May 27.
Unsurprisingly, CGI will feature heavily in Prehistoric Planet — David Attenborough can do many things, but time travelling isn't one of them — but the show's special effects-created dinos will be combined with wildlife filmmaking and paleontology learnings.
While the broadcaster's voice is always music to anyone's ears, Hans Zimmer will be adding rousing score to the show — fresh from winning his latest Oscar for Dune.
And, if you're wondering about the photorealistic imagery that's bringing dinosaurs to life, filmmaker Jon Favreau is one of the Prehistoric Planet's executive producers. Also, the effects company behind his versions of The Jungle Book and The Lion King is doing the CGI honours.
Check out Prehistoric Planet's full trailer below:
Prehistoric Planet will hit Apple TV+ across Monday, May 23–Friday, May 27, with a new episode available to stream each day.