Natasha Lyonne and Rian Johnson's Delightful 'Poker Face' Is Your New Favourite Mystery Series
Whodunnits don't get much better than this streaming ace, a collaboration between the 'Russian Doll' actor and the 'Knives Out' director.
Cards on the table: thanks to Russian Doll and the Knives Out franchise, Natasha Lyonne and Rian Johnson are both on a helluva streak. In their most recent projects before now, each has enjoyed a hot run not once but twice. Lyonne made time trickery one of the best new shows of 2019, plus a returning standout in 2022 as well, while Johnson's first Benoit Blanc whodunnit and followup Glass Onion: A Knives Out Mystery were gems of the exact same years. The latter also saw the pair team up briefly — Lyonne and Johnson, that is, although getting a Russian Doll-meets-Knives Out crossover from the universe, or just the Netflix algorithm, would be a dream. Until that wish comes true, there's Poker Face. It's no one's stopgap or consolation prize, however. 
This new mystery-of-the-week series is an all-out must-see in its own right, and one of 2023's gleaming streaming aces already. Given its components and concept, turning out otherwise would've been the biggest head-scratcher. Beneath aviator shades, a trucker cap and her instantly recognisable (albeit sun-bleached here) locks, Lyonne plays detective again, as she did in Russian Doll — because investigating why you're looping through the same day over and over, or jumping through time, is still investigating. Johnson gives the world another sleuth, too, after offering up his own spin on Agatha Christie-style gumshoes with the ongoing Knives Out saga. This time, he's dancing with 1968–2003 television series Columbo, right down to Poker Face's title font.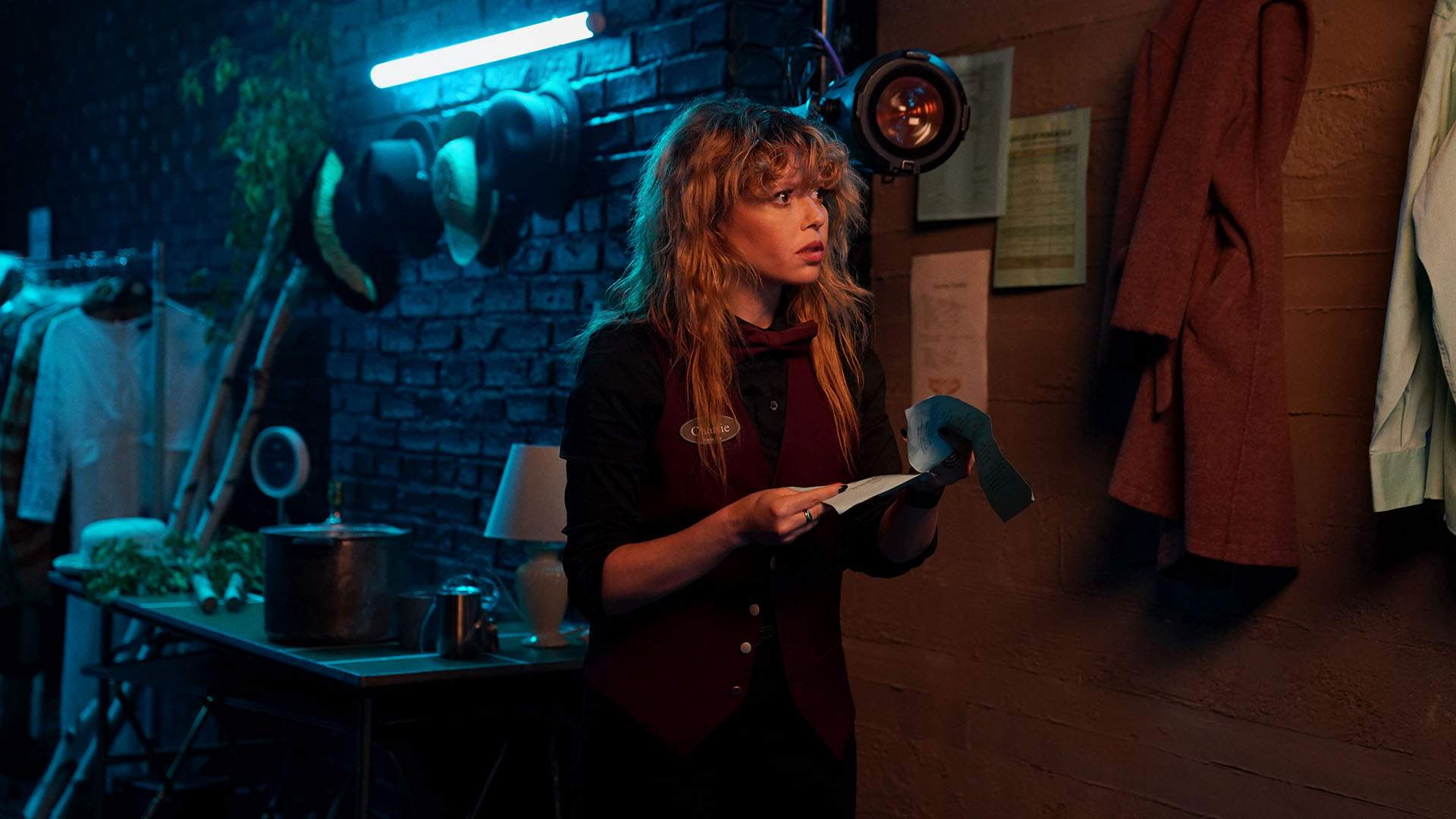 Lyonne isn't one for playing conventional detectives — not that she couldn't, or wouldn't nail it hands down. Streaming on Stan in Australia and TVNZ On Demand in New Zealand, Poker Face casts her as Charlie Cale, who starts poking around in sudden deaths thanks to an unusual gift and a personal tragedy. As outlined in the show's ten-part first season, four episodes of which arrive on Friday, January 27 with new chapters dropping weekly afterwards, Charlie is a human lie detector. She can instantly tell if someone is being untruthful, a knack she first used in gambling before getting on the wrong side of the wrong people. Then, when a friend and colleague at the far-from-flashy Las Vegas casino where Charlie works winds up dead, that talent couldn't be handier.
Poker Face's 1970s-inspired debut episode sets up three whys: why its charmingly wry and affably no-nonsense protagonist knows when anyone around her is fibbing, why the series itself follows her road-tripping across America in a rundown Plymouth Barracuda, and why an episodic array of murders in different places is in her future. Courtesy of her gift, she's soon fleeing casino boss Sterling Frost Sr (Ron Perlman, Guillermo del Toro's Pinocchio) and his enforcer Cliff Legrand (Benjamin Bratt, DMZ), then taking whichever odd jobs she can find from town to town. The show's second instalment sees her car break down, requiring a mechanic to patch it up — while its third takes her to a famed brisket barbecue business, and its fourth involves a hit 90s metal band attempting to reclaim past glories on tour. In Poker Face's fifth episode, an aged-care home is the scene of a crime. And in its sixth, two former TV co-stars bicker their way through a play until someone becomes a victim.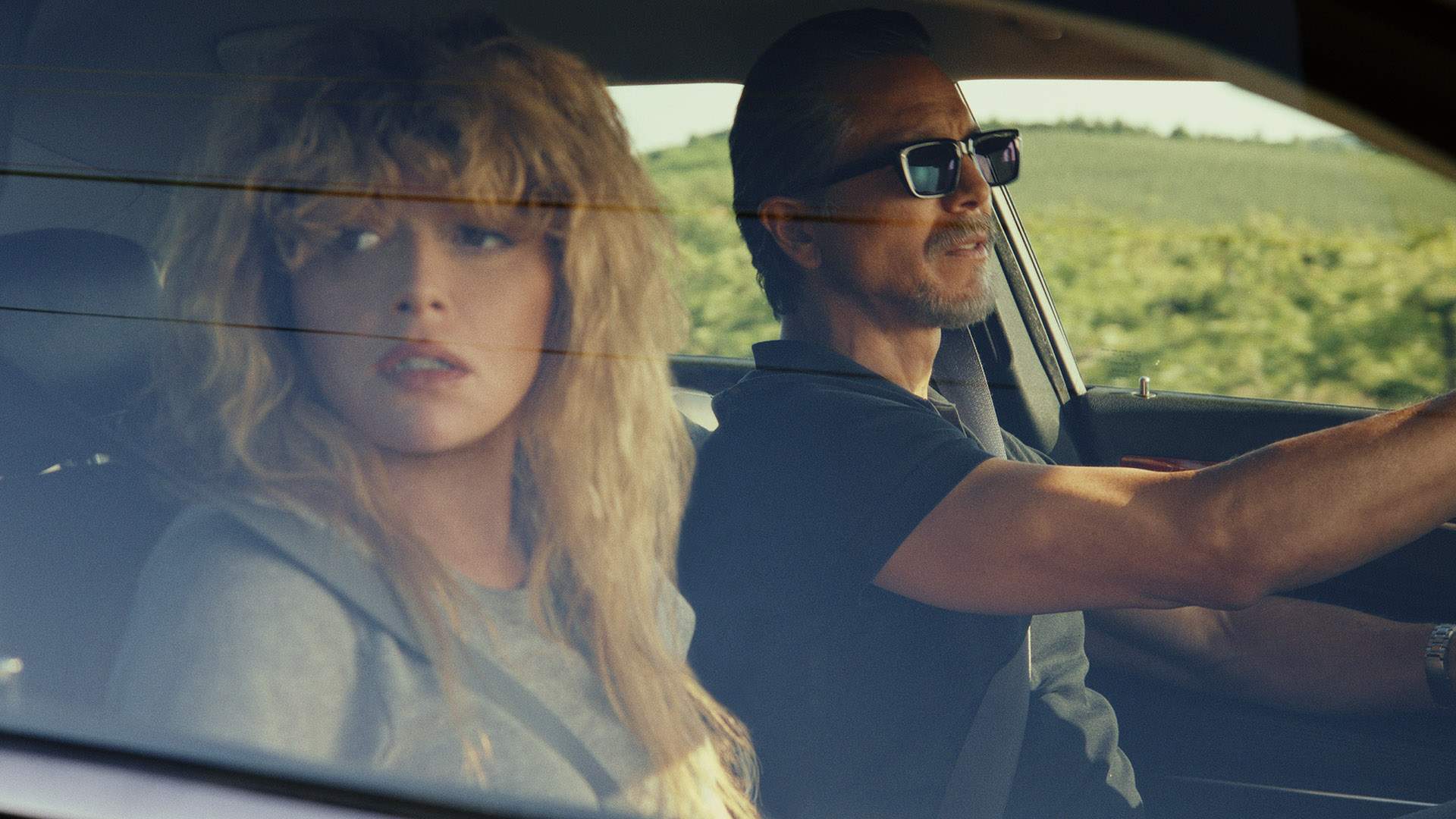 "Why?" isn't just a question that Johnson — as Poker Face's creator, the writer and director of its first instalment, a helmer twice more, plus a scribe once again as well — has to establish, and fast. As Charlie notes about her preternatural ability, "the real trick of it is figuring out why: why somebody is lying". People spout fabrications and deceptions all day every single day, as she can't avoid everywhere she goes. Mostly, they're minor and have little impact on anyone else, Charlie advises. But it's the reasoning behind the bigger falsehoods that she's interested in. So, the show moves her from place to place, has her hear a lie just as a body shows up, then saddles her with puzzling out what's going on — and, yes, why.
Poker Face doesn't hide its own formula, laying it bare from the outset. In its opening episode and all that follow, the focus initially sits with someone who isn't long for this world, their killer and the surrounding players. Viewers watch what happens to that chapter's fated person, scope out all the connected parties, then team up with Charlie — learning where she fits in and witnessing her getting to the bottom of the latest death. Poker Face's audience has the advantage of already seeing what occurred, of course. But, as it does for Charlie, the why still requires unravelling. Often she's putting together what viewers know, but adding further details or context, or seeing the various pieces from different angles. She's also openly calling bullshit frequently, with Lyonne uttering it as often and distinctively as she does "cockroaches" in Russian Doll.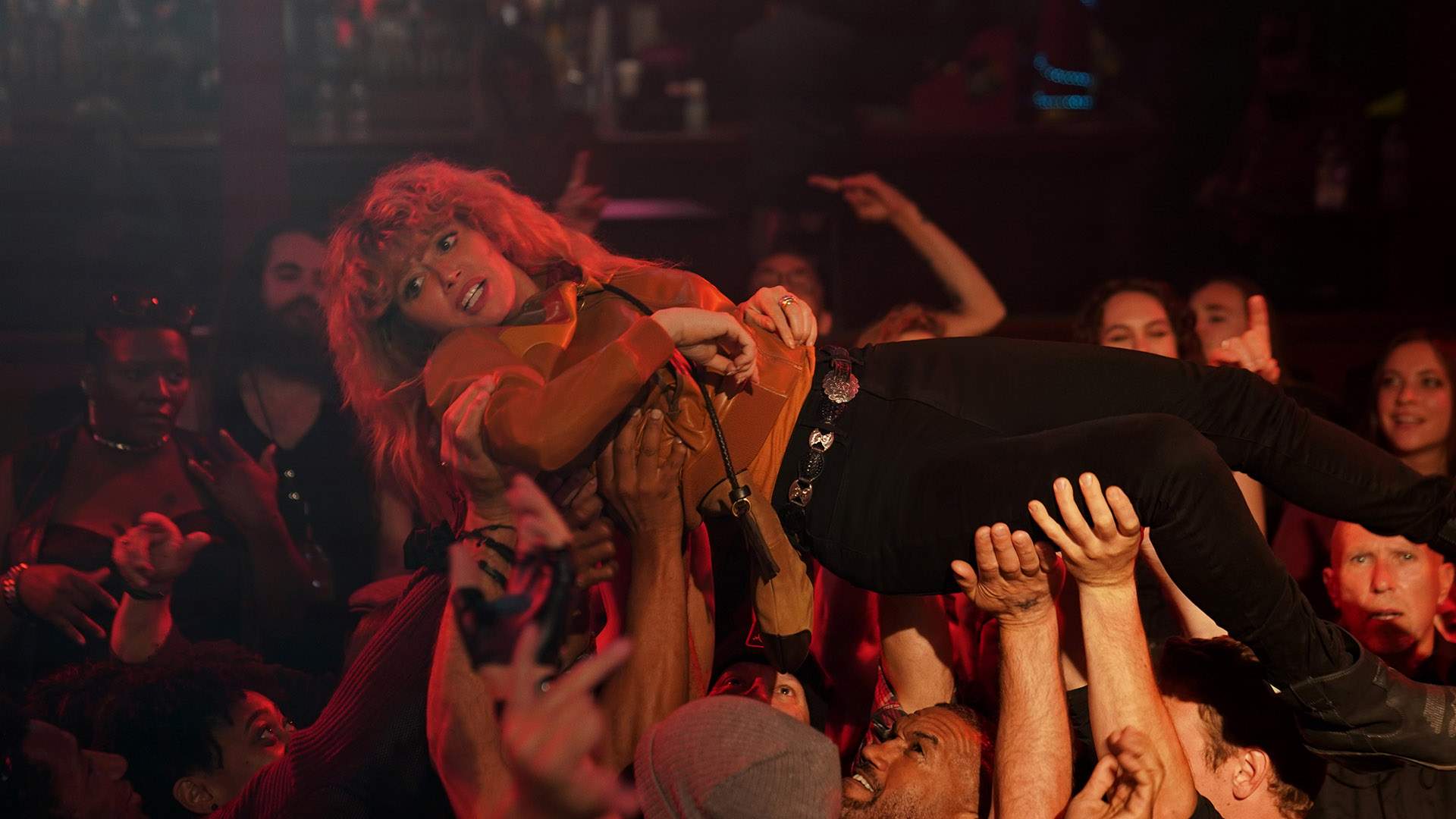 In the era of peak TV — peak streaming also — as populated by hook-heavy series demanding non-stop binges, Poker Face does something old-fashioned: it revels in its standalone chapters. Wanting to watch one after another after another is still the end result, but soaking in each mystery rather than constantly setting up the next twist is the show's main aim. Some elements bleed from one instalment to the next, as Charlie keeps trying to evade her pursuers. But for between 45–60 minutes per episode, there's a whodunnit to solve, a contained cast of players, and plenty of Lyonne being a sharp, droll and astute delight. Sometimes she's tasting pieces of wood, too, or calling a dog a fascist. In fact, in the same very episode that contains the timber chewing and canine altercations, she also introduces someone to Bong Joon-ho's Okja — because Poker Face's small joys are many.
As comes with the case-of-the-week territory — see also: one of the all-timers in this genre, Law & Order — this series' sweet sleuthing baby is joined by a masterful cast of familiar guest stars. When Lyonne isn't squaring off against Adrien Brody (See How They Run), she's hanging out with The Menu's Hong Chau and Judith Light, or with Lil Rel Howery (Deep Water) and Danielle MacDonald (The Tourist). Her Russian Doll mother Chloë Sevigny (Bones and All) leads those aforementioned metal rockers, while Joseph Gordon-Levitt (Pinocchio), Ellen Barkin (Animal Kingdom), Nick Nolte (The Mandalorian), Cherry Jones (Succession), Jameela Jamil (She-Hulk: Attorney at Law) and newly minted Oscar-nominee Stephanie Hsu (Everything Everywhere All At Once) also feature.
Throw in Johnson's own history with mysteries, hailing back to his stellar 2005 movie debut Brick and also including Looper, and Poker Face couldn't boast a better winning hand. Going all in for the series and its big bag of fun is the natural response.
Check out the full trailer for Poker Face below:
Poker Face streams from Friday, January 27 via Stan in Australia and TVNZ On Demand in New Zealand.
Images: Peacock.
Concrete Playground Trips
Book unique getaways and adventures dreamed up by our editors