"You Can't Stop This Now": Here's Your First Sneak Peek at 'Stranger Things' Season Four Volume Two
Netflix won't drop the last two episodes in 'Stranger Things' season four until July 1 — but it has just released a first teaser trailer.
Getting stuck in the Upside Down mustn't be fun. Fighting demogorgons really wouldn't be either. And, neither would being imprisoned in a Russian jail, fighting secret government agents and seeing your home town rocked by a satanic panic-style witch-hunt. They're all among the grim things that Stranger Things has thrown its characters' ways over the years, including in the just-dropped first half of its long-awaited fourth season — and now waiting for the final two episodes in the season isn't that much fun as well.
Obviously, spending the entire month of June listening to Kate Bush is on most Netflix viewers' agendas. But if you're after a bit more than that, the streaming platform has just released its first teaser trailer for the second volume of Stranger Things season four. Due to arrive on Friday, July 1, it'll dive back into the current tussle with Vecna — although, as this clip shows, he's decided that no one can stop his chaos now.
The new sneak peek is brief, and it won't make any sense if you haven't already seen what the residents of Hawkins, Indiana have been up to lately. It still keeps the hefty slasher and horror vibes going, though, and teases another showdown between Eleven (Millie Bobby Brown, Godzilla vs Kong) and the series' new big bad.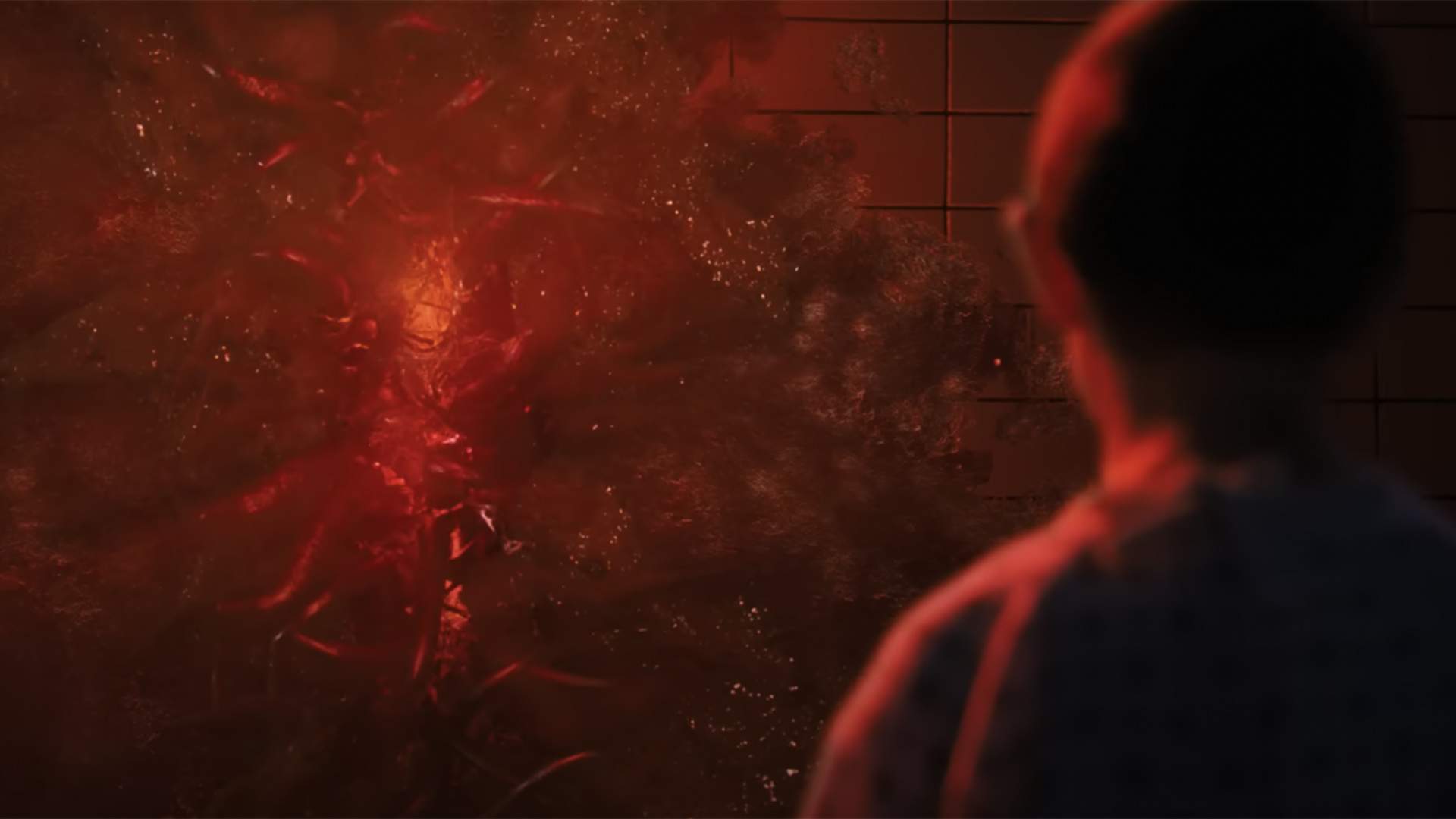 Need a refresher on where things are up to? Season four is set six months after the season three's battle of Starcourt, and sees Eleven living in Lenora Hills, California, with Will Byers (Noah Schnapp, Waiting for Anya), his brother Jonathan (Charlie Heaton, The Souvenir Part II) and their mother Joyce (Winona Ryder, The Plot Against America). But, despite her claims that things are sunny — in letters to her boyfriend Mike Wheeler (Finn Wolfhard, Ghostbusters: Afterlife), of course — they really aren't. The same proves true back in Hawkins, too.
There, teens are turning up dead, and metal-loving outcast Eddie Munson (Joseph Quinn, Small Axe) — who also runs the high school Dungeons & Dragons club — is the prime suspect. Dustin Henderson (Gaten Matarazzo, The Angry Birds Movie 2), Max Mayfield (Sadie Sink, Fear Street) and Lucas Sinclair (Caleb McLaughlin, Concrete Cowboy) all know better, though, and enlist help from Steve Harrington (Joe Keery, Free Guy), Robin Buckley (Maya Hawke, Fear Street) and Nancy Wheeler (Natalia Dyer, Things Seen & Heard) to work out what's going on.
That's the basic overview — with season four so far also spanning nods to 80s flicks aplenty, a wonderful horror cameo, explorations of Eleven's past and powers, road trips, and Jim Hopper's (David Harbour, Black Widow) whole situation in a Soviet gulag.
As for what'll happen next, things look as eerie, tense and chilling as ever. And no, the new trailer isn't set to 'Running Up That Hill'.
Check out the first sneak peek at Stranger Things season four volume two below:
The first seven episodes of Stranger Things season four are available to stream now via Netflix, with the remaining two set to follow on Friday, July 1. Read our full review of Stranger Things season four volume one.