The Jam-Packed Full Sydney Fringe Festival Lineup Is Here with 500-Plus Events at 50 Venues
Get ready for a busy month and a half filled with comedy, cabaret, music, art and more — and free parties and gigs, too.
For the past couple of months, Sydney Fringe Festival has been the event that's kept on giving — and it isn't even here yet. First, it announced that it'd be back in-person in 2022, and bigger than ever. Then, the massive independent arts event revealed its first few highlights, including a comedic recreation of Titanic. And, after that, the Runaway Gardens lineup dropped, featuring everything from boundary-pushing burlesque to a mimosa-fuelled drag brunch club.
Accordingly, if you already have a whole heap of plans for Sydney Fringe Festival 2022, that's understandable. But prepare to make more, because the full program has just been unveiled — all 500-plus events over 50 venues, including nine hubs, that'll turn Sydney into quite the entertaining place to be between Tuesday, August 16–Sunday, September 25.
Among the highlights, free opening party Fringe Ignite is right up there. It'll take over The Rocks on Friday, September 2 — which is a few weeks after Fringe actually kicks off, but no one is complaining. Twenty acts will perform in pop-up locations, giving you plenty to see and roam between from 6pm till late.
Also a standout is Indie Yarns, which heads Fringe's First Nations program highlights, and will gather members of the fest's First Nations Advisory Panel for a Q&A session. There's also Dane Simpson's stand-up comedy show Didgeridoozy, as well as singer-songwriter Paul Ah Chee playing his debut solo EP Nowhere to Hide.
The previously announced Limitless micro-festival will focus on artists with disability or who are deaf for two weeks, with must-sees spanning inclusive comedy night Crips and Creeps Comedy, plus Sam Kissajukian's 300 Paintings in Lockdown.
And while Fringe Comedy is still set to unleash 135 shows at the Factory Theatre, you'll be able to get giggling at The Barracks Comedy Club as well, which'll host 15 performances in September.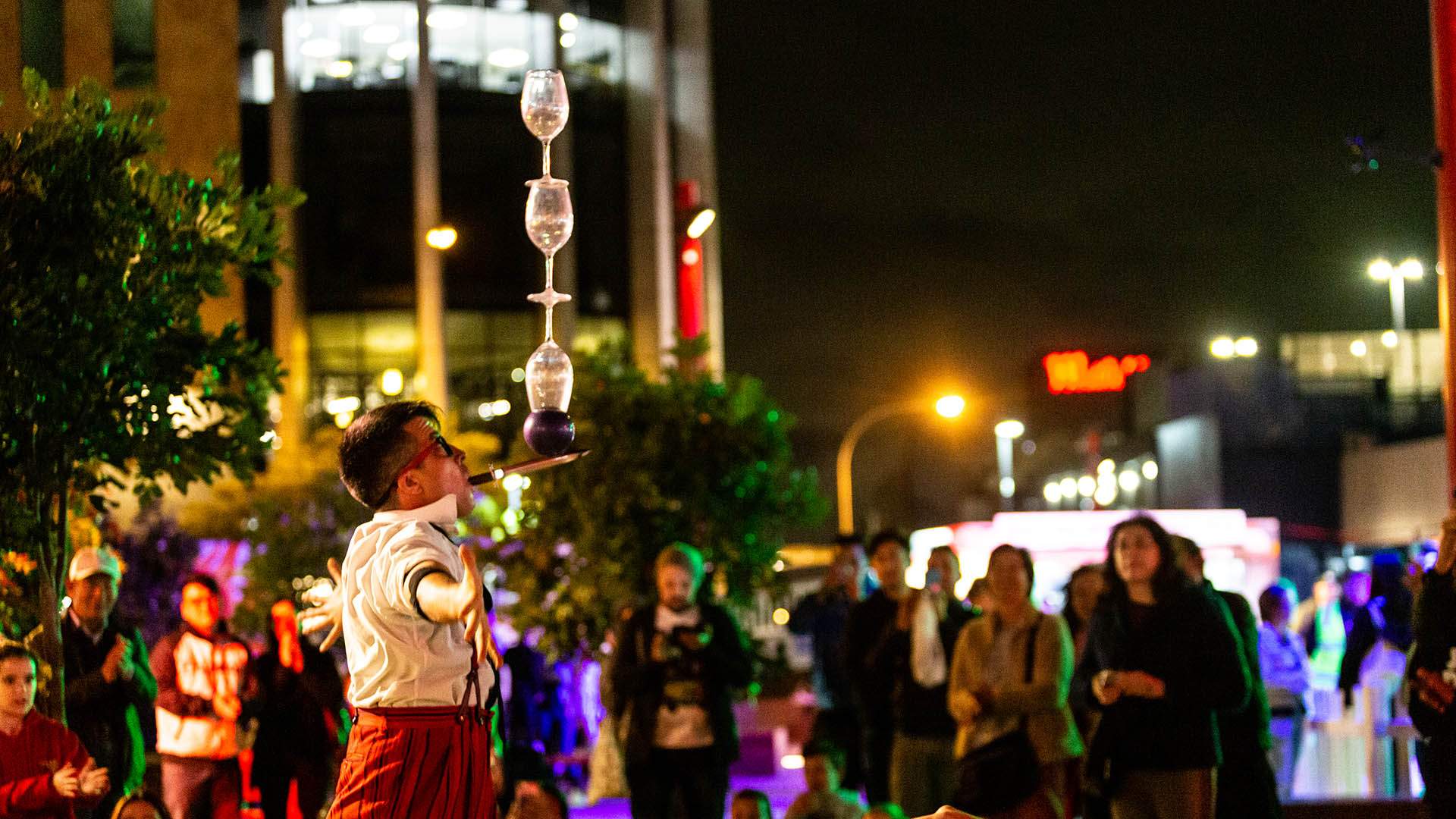 Elsewhere, comedy cabaret Cherry will celebrate one woman's love of Katy Perry, interactive theatre experience Gameshow will bring TV game shows to life, and YCK Laneways will host the Front and Centre Festival, which is all about female-identifying artists — including Jaguar Jonze, JOY, Kilimi and Pirra. Or, there's a four-show series of acoustic concerts at Venue 505, featuring Elizabeth Fader, Declan Kelly with Daniel Pliner, Emily Granger with Andrew Blanch, and Emily Stephenson. And, the Smidmore Sessions will take over Marrickville Metro for three days of live comedy, outdoor movies and music.
Also getting out and about is Fringeville at Hurstville Plaza, which'll feature roving entertainment, live music and a comedy bus.
The list goes on, which means one key thing for six weeks from mid-August: no, you can't say there isn't anything to do around town.
Sydney Fringe Festival 2022 will take place between Tuesday, August 16–Friday, September 30. For further information or to buy tickets, head to the fest's website.