Queer Cabaret and a Comedic 'Titanic' Recreation Lead Sydney Fringe Festival's New 2022 Highlights
This year's fest will be the event's biggest ever, spanning 500-plus events and over 2000 artists across more than 50 venues and nine hubs.
In more ways than one, the 2022 Sydney Fringe Festival has a theme: it will go on. After a couple of chaotic years due to the pandemic, the citywide celebration of independent arts will return in August for its first physical fest since 2019. It'll also pay comic tribute to the movie that got Celine Dion's 'My Heart Will Go On' stuck in everyone's heads forever. (It's still there right now while you're reading this, we know.)
Yes, that means that Titanic is sailing into this year's Sydney Fringe — Titanic: The Movie, The Play, to be exact, and into the Australian National Maritime Museum. It recreates the tragic romance of Kate and Leo as two lovestruck ship-dwellers attempting to overcome their different backgrounds, ignoring any rules about getting hot and steamy in someone else's car, and trying to avoid a pesky iceberg. And, you're meant to laugh along.
Titanic: The Movie, The Play has been announced as part of the festival's latest round of 2022 highlights, ahead of its full program drop on Monday, August 1. And yes, when Sydney Fringe returns for its biggest ever season, spanning 500-plus events and over 2000 artists across more than 50 venues and nine hubs between Tuesday, August 16–Friday, September 30, it'll have plenty more on the lineup.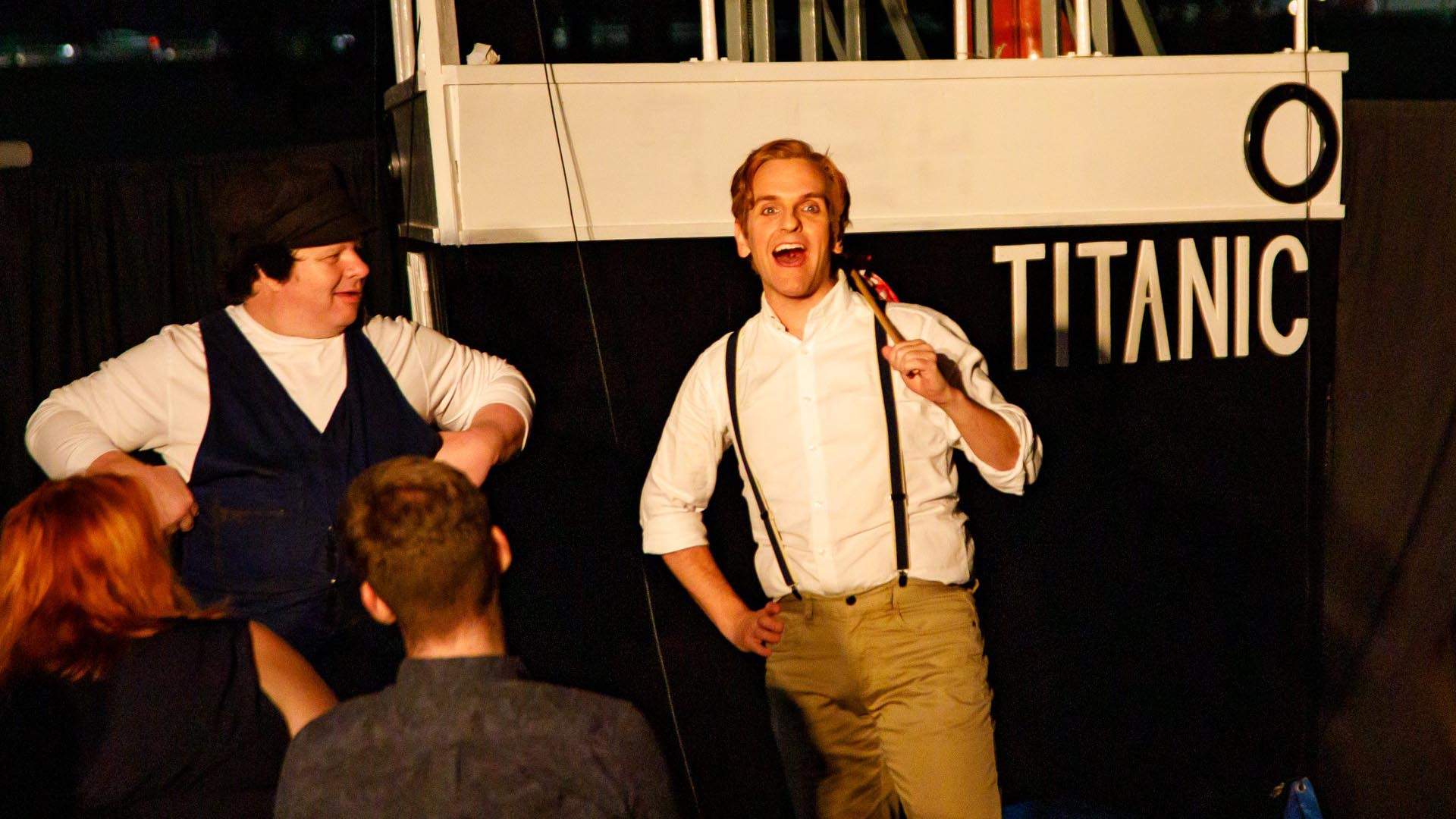 Also revealed so far: queer pop cabaret YUMMY, which'll bring drag, dance, circus and burlesque to the Eternity Playhouse. And, there's also a huge live mixed-reality transglobal dance party with Box of Birds, also taking place at the Australian National Maritime Museum like Titanic: The Movie, The Play. Rather than 90s romances, though, this'll feature local underground electronic musicians, interactive audio-visual installations and aerial performance artists. And if you're wondering about the mixed-reality and transglobal parts, that's because it'll be streamed between Sydney and Mexico, with dancers in both places.
Sydney Fringe is showcasing a selection of 13 award-winning Australian and New Zealand acts at the fest's Touring Hub at the Seymour Centre, too, such as Little Dove Theatre Art's Six Women Standing In Front Of A White Wall, about the objectification of women — and musician and comedian Selina Jenkins' performance BOOBS, about her decision to undergo a mastectomy.
Staying local is the Made in Sydney program, which is focusing on work by Sydney-based independent theatre-makers and artists. That's where you'll see playwright Katie Pollock's one-woman play Rough Trade, which explores capitalism and the patriarchy — as well as Not Today, Ally Morgan's one-woman cabaret, plus Introducing Aunty Jude, an ode to women who do things differently.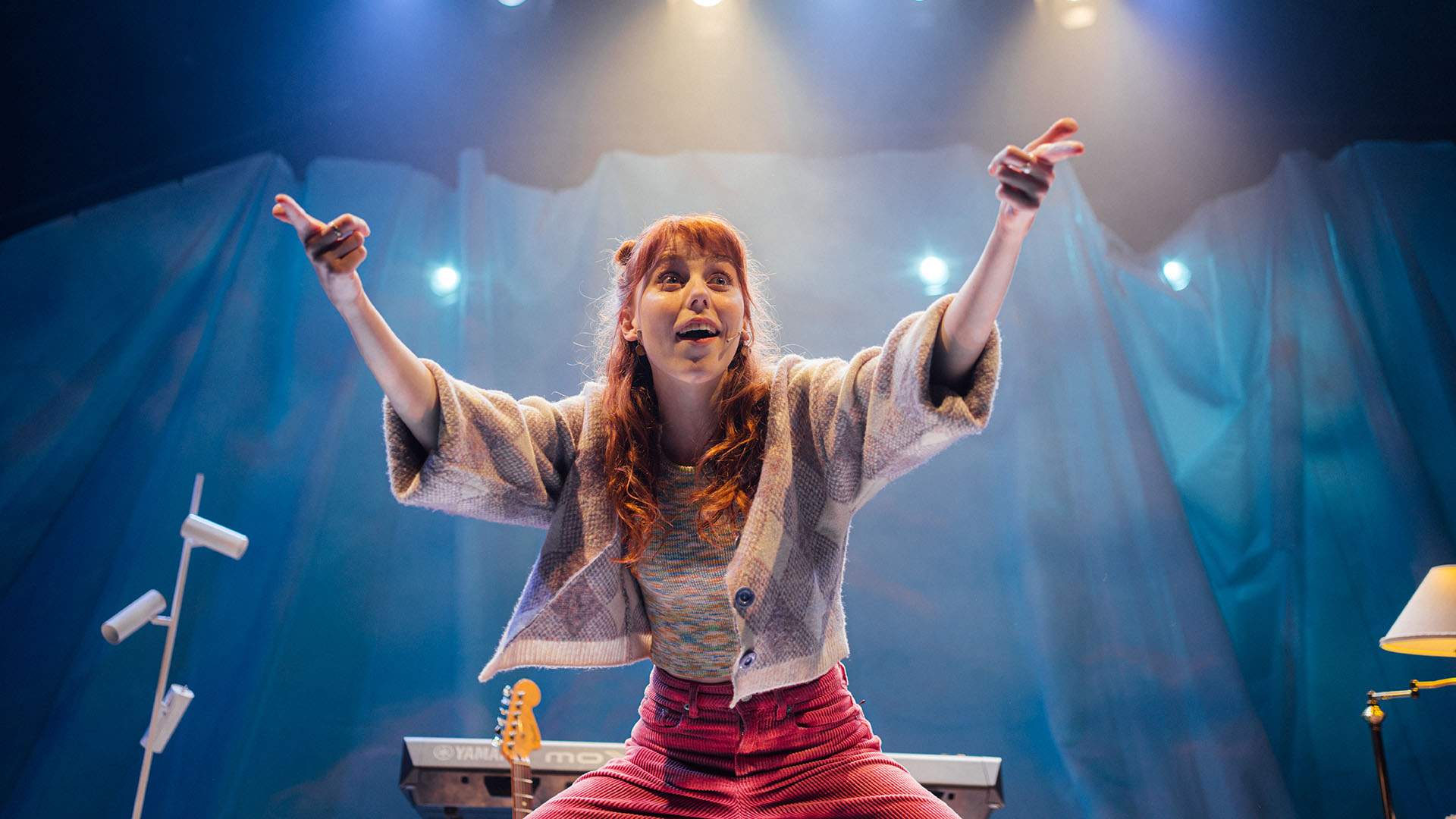 The just-announced shows join a couple of already-revealed highlights, such as the return of Bernie Dieter's Club Kabarett after a run earlier this year, and the return of the Runaway Gardens and Spiegeltent as well; micro-festival Limitless, which is all about celebrating performance and visual artists with disability; an inflatable artwork by Goldberg Aberline Studio that'll take over World Square; and Babylon, which'll fill Chippendale's Kensington Street and Spice Alley with light installations, tunes, dancing, soundscapes, food, booze and performances.
Announcing the latest batch of shows and events, Sydney Fringe CEO and Festival Director Kerri Glasscock said that the fest "couldn't be more excited to support and present the work of Sydney's incredible indie arts sector as part of our most ambitious program to date".
"There has never been a better time to get out and explore Sydney Fringe, and we can't wait for audiences to experience the very best the city has to offer," Glasscock continued.
Sydney Fringe Festival 2022 will take place between Tuesday, August 16–Friday, September 30, with the event's full program set to be announced on Monday, August 1. For further information in the interim, head to the fest's website.
Introducing Concrete Playground Trips
Book unique getaways and adventures dreamed up by our editors