FOOD & DRINK
Ten Ways to Make the Most of Your Time During Sydney Fringe Festival
With so many surprising and experimental performances to check out, you'll want to base yourself right in the centre of the action.
Ten Ways to Make the Most of Your Time During Sydney Fringe Festival
With so many surprising and experimental performances to check out, you'll want to base yourself right in the centre of the action.
---
in partnership with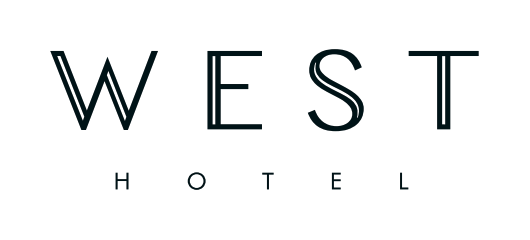 If you're into theatre, circus, live art or performance that defies genre labels, September is your month in Sydney. For four fabulous weeks, Sydney Fringe Festival takes over the city with live shows of all kinds — from nostalgia-fuelled dance parties to sea shanty singalongs. There's standup comedy, interactive theatre, 24-hour durational dance, plus tonnes of ways to get involved from creative workshops to flashmobs.
Ready to dive in? Make it a perfect excuse for a sneaky staycation in the city, so you can live and breathe festivities from dawn to dusk (and through till dawn again). Once you've nabbed your tix, reserve yourself a luxe bedroom at West Hotel on Sussex Street, part of the Curio Collection by Hilton. Located smack-bang in the middle of the CBD, it's a stumble away from some of the Sydney Fringe Festival's main hubs — as well as cafes, bars, restaurants and harbourside parks.

GET IN THE MOOD FOR KITSCH PARTIES AT THIS NEW CBD BAR
Like the English writer Virginia Woolf said, "One cannot think well, love well, sleep well, if one has not dined well". The same goes for Fringe Festival-ing. So, head to the Prince of York for a feast fit for a king. This multi-level, all-day wine bar, restaurant and night club is just five minutes' walk from West Hotel. For a quick snack, go for the cheese and bone marrow toastie, otherwise there's the lamb ragu and fontina pasta. In the underground night club — Pamela's — sink into a pink suede banquette with a Happy Pammy (tequila, tangerine and bubbles) or get dancing on the table. Just around the corner is Fringe Festival's City Tatts Hub, where Heaps Gay RSL will take over on Saturday, September 14 with 420 minutes of "tacky carpet, steamy music and raunchy performance". Just what the doctor ordered.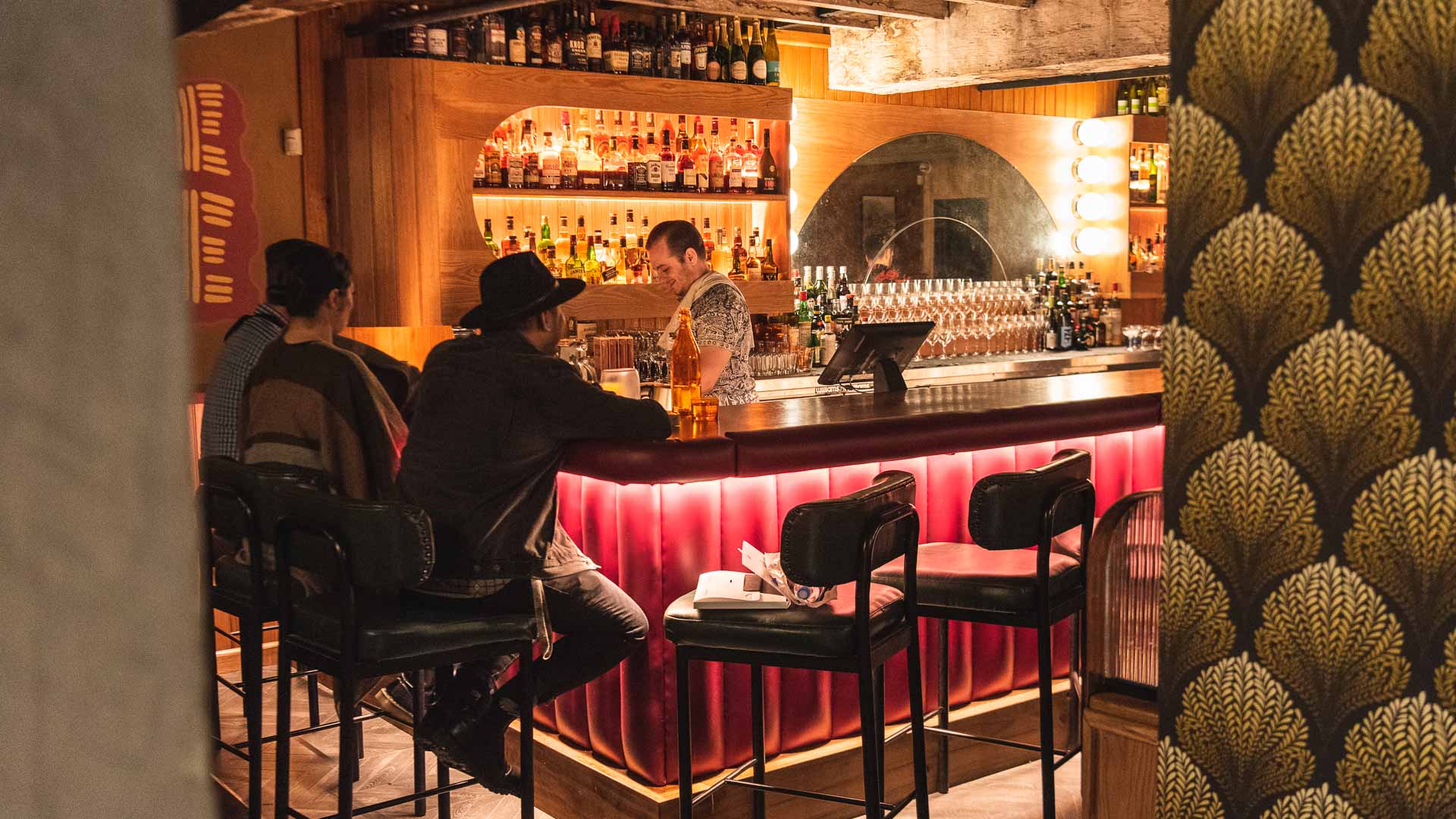 STEP BACK IN TIME, BEFORE AN ALL-NIGHT BOOGIE, AT DOUBLE DEUCE LOUNGE
Double Deuce Lounge is a paean to the 70s — and we're talking more "porn chic" than Brady Bunch. This furry-walled retreat, which gets its name from 80s flick Road House, is just ten minutes' from West Hotel and moments from City Tatts Hub. Run by the Ramblin' Rascal team, Double Deuce is all about themed signature cocktails, like the Jungle Boogie (featuring cacao, rhubarb and Campari) and the Stinger (a margarita spiked with yuzu and mint). If you're staycationing on Saturday, September 28, get your Jungle Boogie on at the festival closing party, Dance All Night, which is promising 360 minutes of non-stop music.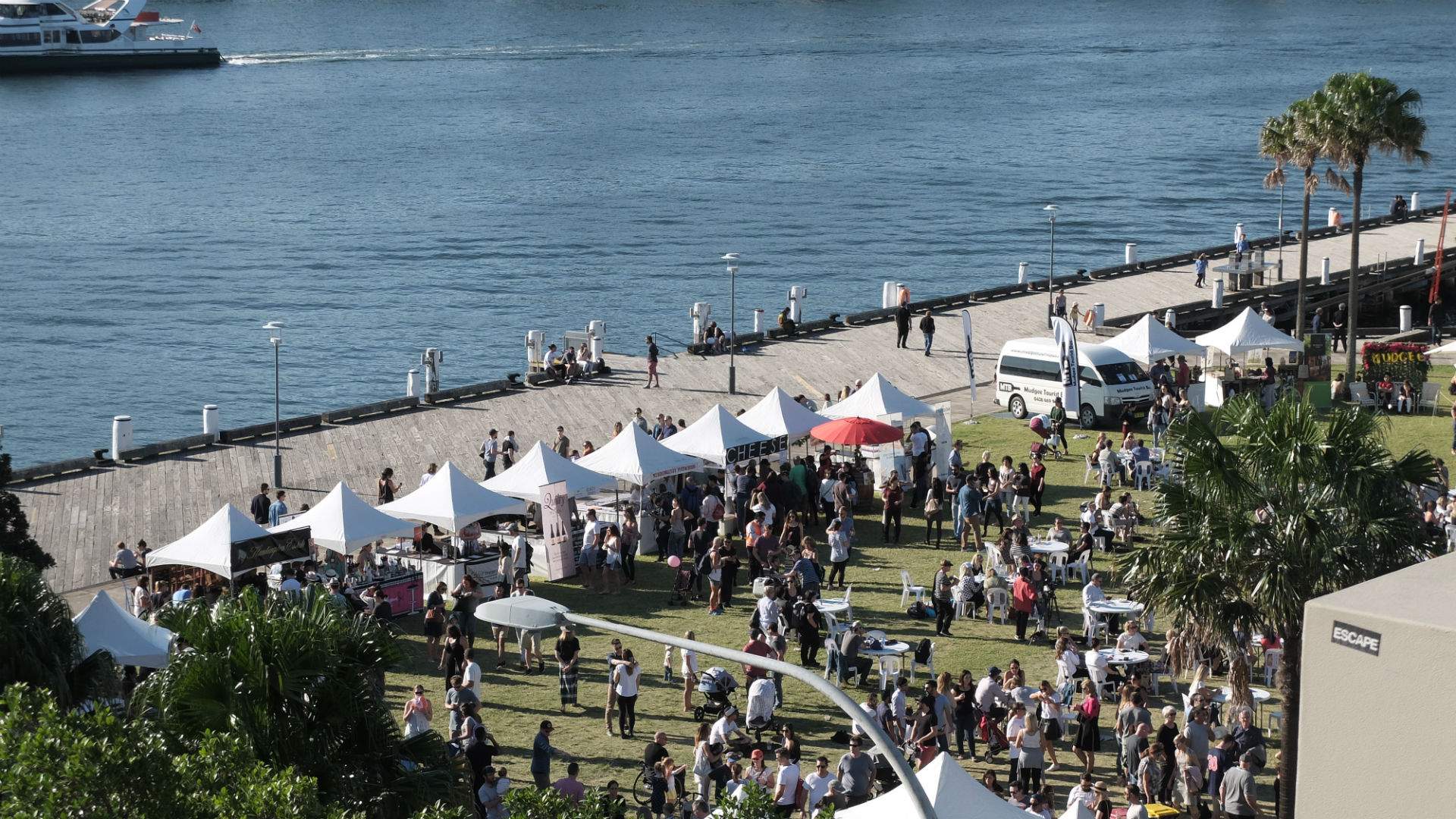 SAMPLE WINES FROM ORANGE AT THIS HARBOURSIDE FESTIVAL
From September 20–October 6, Pyrmont will transform into a foodies' haven when producers and winemakers from Orange hit the neighbourhood with their finest produce. Located three-and-a-half hours' drive west of Sydney, this regional town is home to outstanding wineries like Printhie and Bloodwood, as well as excellent restaurants, Lolli Redini and Tonic. In Pyrmont, reps from Orange will be hosting chefs' dinners, wine makers' lunches, tastings and pairings, among other delightful activities. Halfway through — on Saturday, September 28 and Sunday, September 29 — head to Pirrama Park for Pyrmont Festival: two glorious days of waterside eats, treats, art and live music. Keep an eye over here for details of the full program. If you're there on a Sunday, head to First Fleet Park after the wining and dining for a Footloose flashmob and vintage dance workshop with Sydney Vintage Dance Studio, every Sunday from 2pm.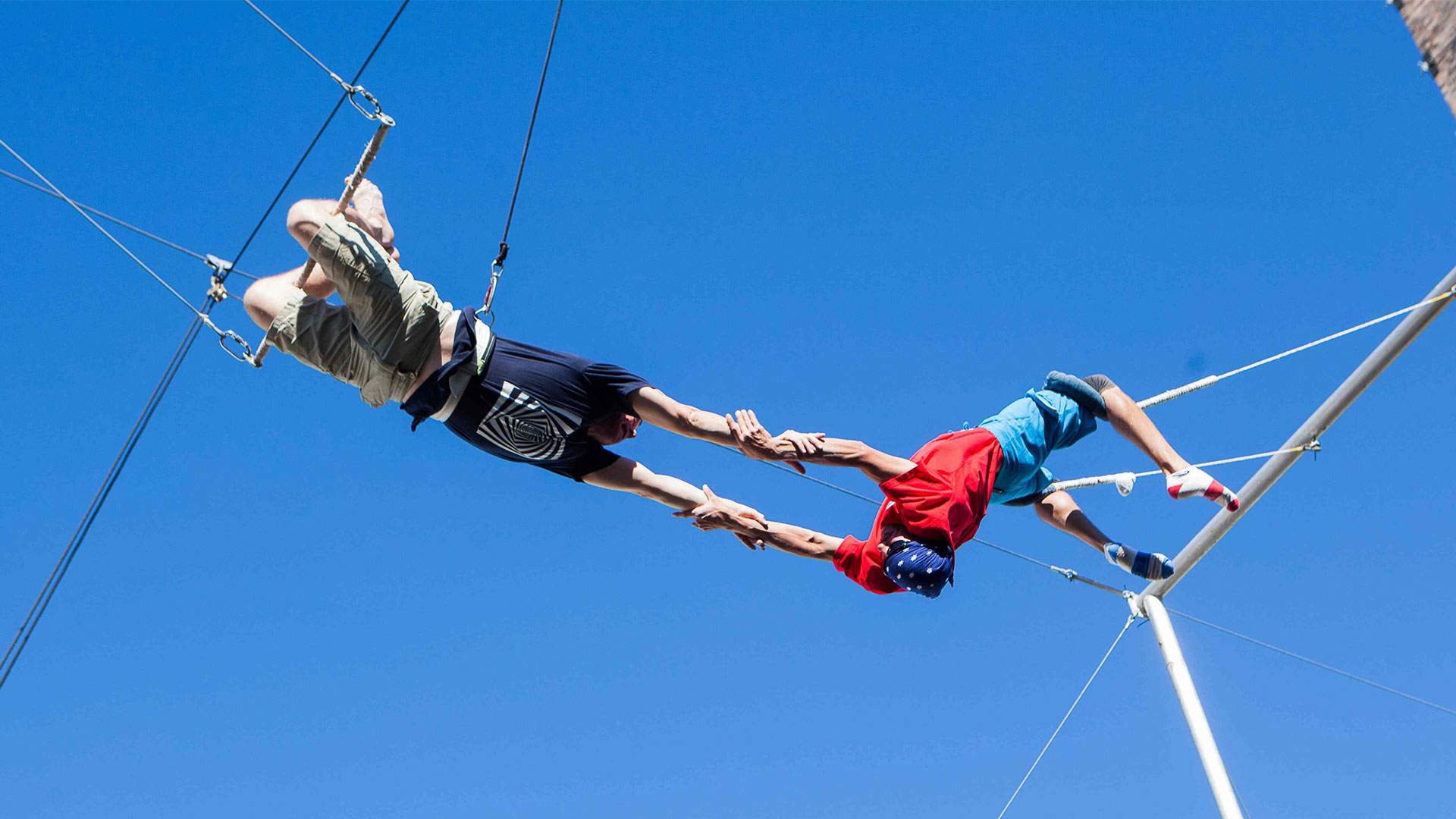 LEARN HOW TO RIDE A FLYING TRAPEZE, JUST LIKE THE FRINGE PERFORMERS
There's every chance that the extravaganza of Sydney Fringe Festival's Aerialize Circus and Aerial Hub is going to inspire you to learn some tricks of your own. Luckily, Sydney has its very own Circus Arts School, where you can have a go at whizzing through the air on a flying trapeze. You're welcome to join a casual class to see how you like it or seriously upskill at an eight-week course. There are flying trapeze party packages, too — all you need is up to ten mates to share the adventure. Circus Arts is at Sydney Olympic Park, a 40-minute train ride from Town Hall Station.

FIRE UP YOUR COMIC SKILLS AT A FREE IMPROV CLASS
Fancy making an onstage appearance at Sydney Fringe Festival 2020? You will after seeing the fun and funny Law & Order Improvised Case Unit or Unplanned Melodies. Get started at Laugh Masters Academy's free improv classes in Redfern. Every second Saturday of the month, you're invited to turn up and try out the art of improvisation. The classes are simple, fun, relaxed and designed for beginners, so don't worry if you're a total newbie, horribly nervous or still traumatised by your high school drama teacher. You'll get to play games, do exercises and learn basic techniques, such as "active listening" and "react, adapt and communicate".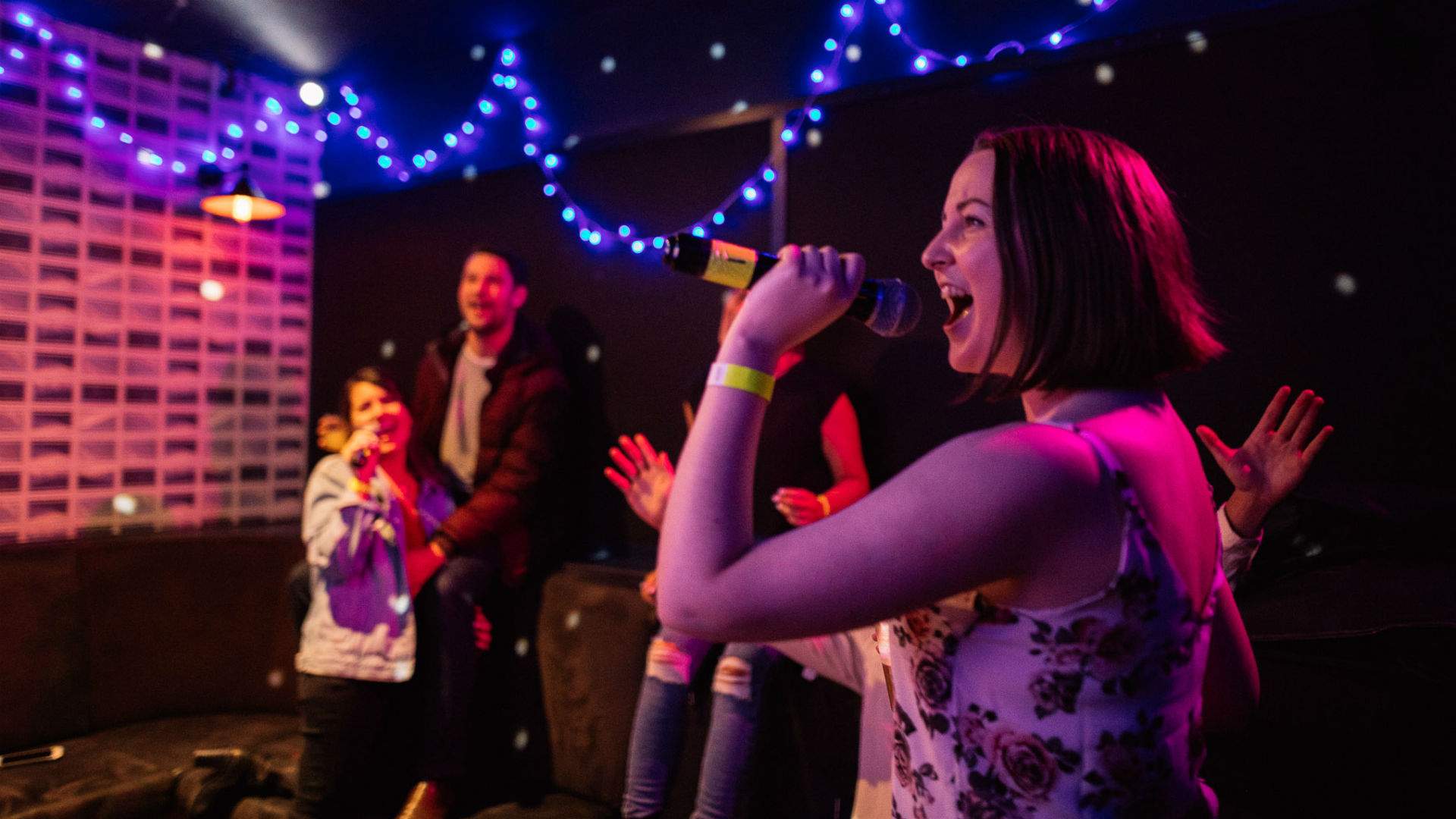 WARM UP YOUR VOCAL CORDS WITH KARAOKE AT GOROS
Sydney Fringe Festival isn't just about watching from the sidelines. Half the fun is getting involved in some way or another — whether you brave the front row of a standup show or put yourself in the firing line at an open mic. So, get in the spirit with a karaoke session at Goros, Surry Hills' late-night ode to Japanese dining, singing and gaming. They have three private rooms available, which means it's only you and your mates who'll hear you belting out the tunes. Once your vocal cords are warmed up, you'll be ready for a Fringe singalong session, happening every Friday night in The Rocks. Join the Shanty Club for seafaring songs at the Observer Hotel from 6-8pm, or, for classic pub tunes, make it the Fortune of War, from 8pm-midnight.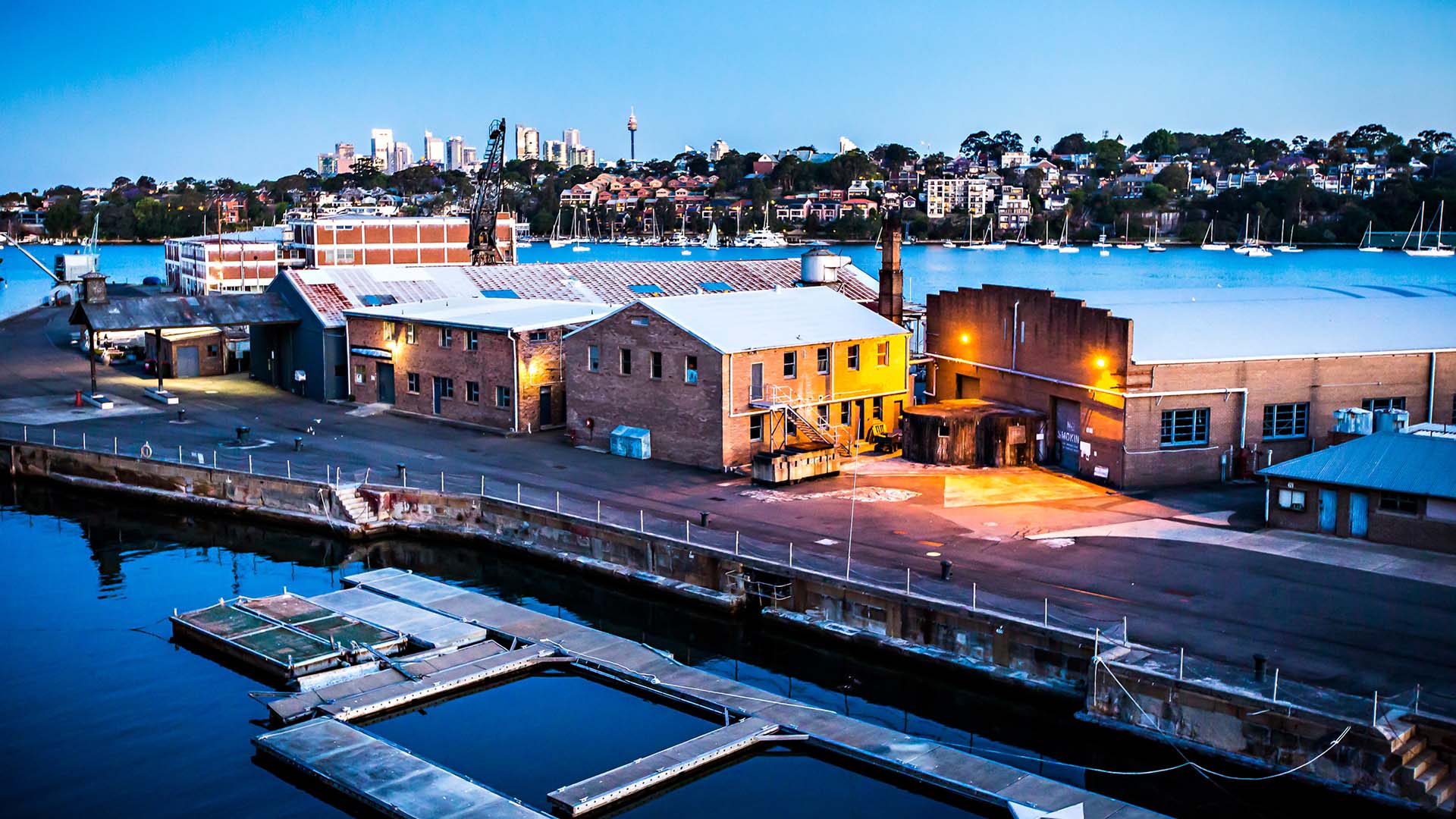 CREEP YOURSELF OUT ON A GHOST TOUR
What's a Fringe Fest without a few thrills and chills? The scariest show on the program is undoubtedly Hillbilly Thriller, an immersive experience that will take over Legs Hub, Lilyfield, from September 1–8. Once your taste for terror is tempted, spook yourself further on a ghost tour. On Cockatoo Island — a short ferry ride from nearby Barangaroo — there's Ghostyard: A Paranormal Tour, which leaves at 9pm every Saturday night. Alternatively, book into the Maritime Museum's Murder Mystery at Sea 2019, an adventure that takes you to the high seas, to solve a murder mystery. It's running for four dates only, from Saturday, September 14.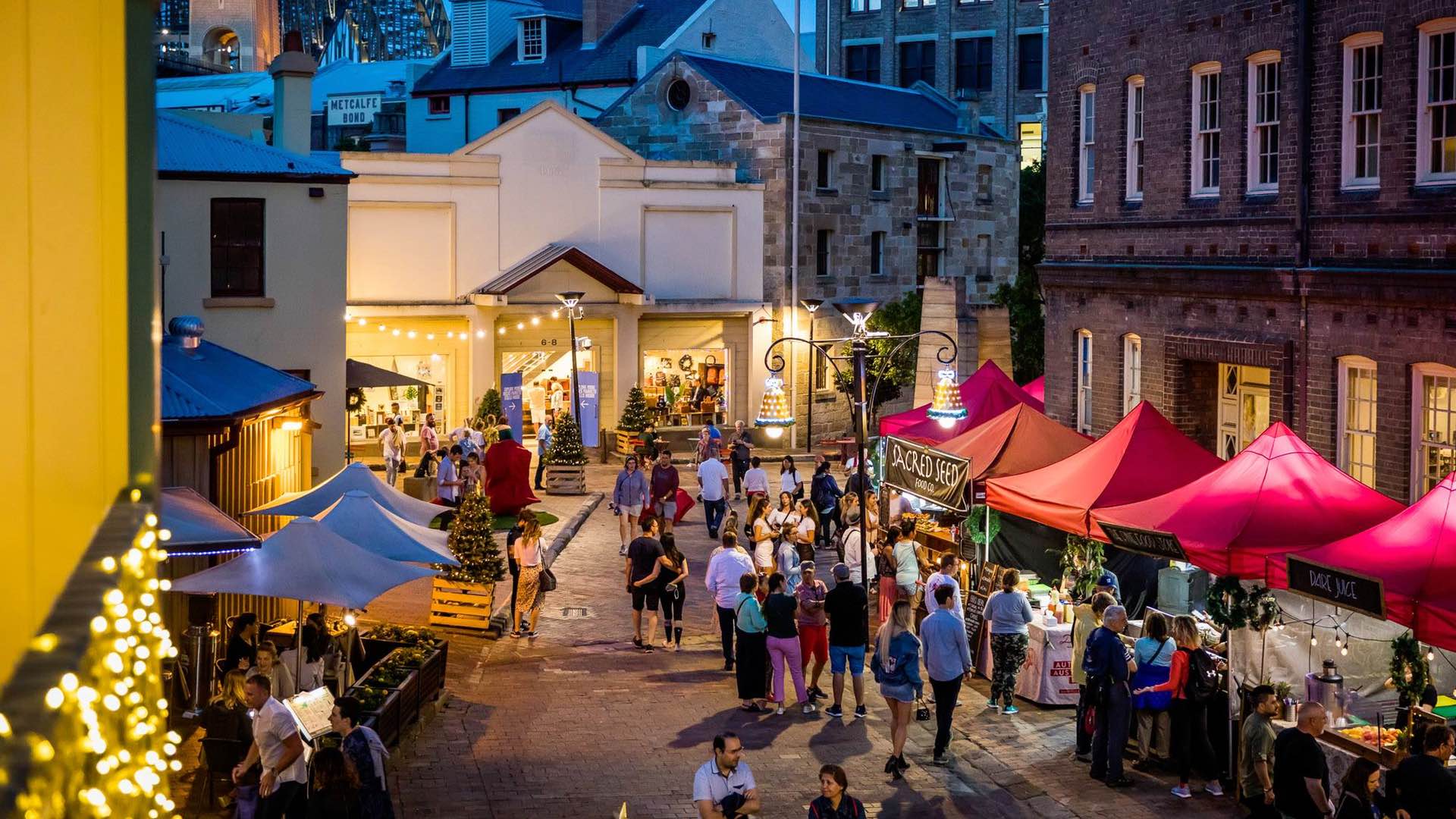 IGNITE YOUR OWN CREATIVITY AT NEARBY MARKETS
Throughout the festival, the long-running The Rocks Markets will adopt a new identity, with a bunch of eclectic, Fringe-inspired stalls. Prepare for left-of-field eats, creations by local makers, imaginative designs and live performances that will take you utterly by surprise. Located just 15 minutes' walk from West Hotel, the markets are open 10am-9pm every Friday and Saturday, and 10am-5pm every Sunday, throughout September. Another spot where you can soak up creative ideas is The Big Design Market, which will bring more than 200 stalls to Barangaroo for three days, from September 20–22.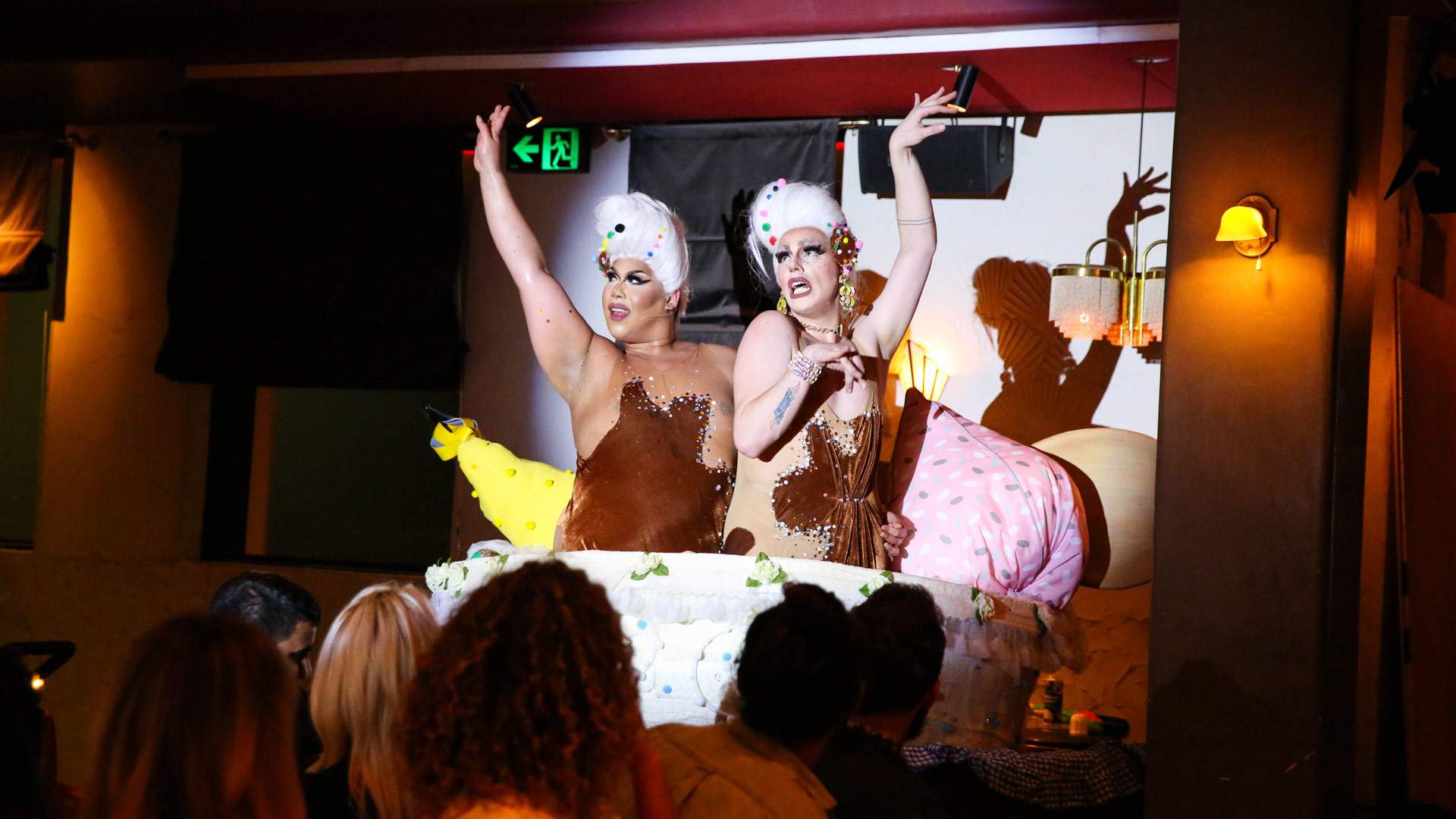 KEEP THE PARTY GOING AT A STELLA DRAG SHOW
The Fringe Festival is definitely addictive. Chances are, you'll find yourself at the end of at least one show ready for more entertainment. The good news is the party doesn't have to finish, thanks to The Imperial Erskineville's dedication to drag. Swing by any evening from Wednesday to Sunday, for a spectacular show in the pub's Priscillas Restaurant; its menu includes plenty of vegetarian and vegan options. Executive Chef Dave Clarke and his team take their culinary influences from California, so expect loads of fresh ingredients and bright colours. There's also an entire bar devoted to ceviche.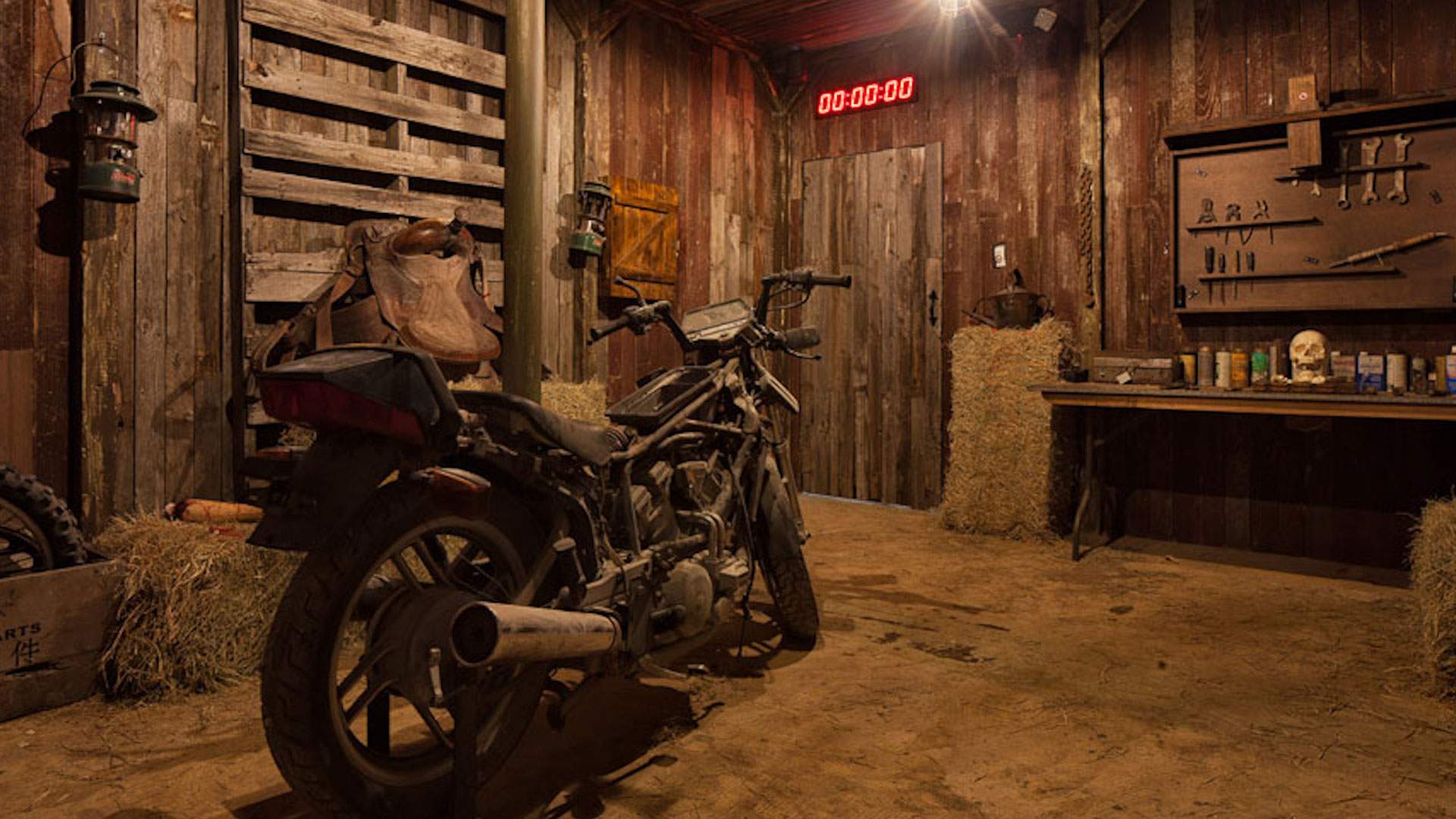 RACE AGAINST THE CLOCK AT PANIQ ROOM
One Fringe show that's bound to get your heart racing is Speed: The Movie, The Play, which invites you to climb aboard a vintage bus for an interactive, comedic experience involving plenty of Keanu Reeves jokes. After conquering that, test your self against the clock in Paniq Room, an escape room that could have you locked inside a military bunker, handcuffed and blindfolded in a smoky cell or trapped in a small space with a very tricky magician — with just 60 minutes to get out. Alternatively, try Fringe Festival's very own theatrical pop-up puzzle room, Lilies and Dust, which challenges you to bring your dead cat back to life. Afterwards, you can celebrate your success (or commiserate your loss) with happy hour drinks at Solander Dining and Bar — between 5–7pm each day, you can get beers and wine for $8, or spritzes for $12.

Sydney Fringe Festival runs from September 1–30. Cruise between the festivals' main hubs from the convenience of West Hotel Sydney, found on Sussex Street.
Published on September 03, 2019 by Jasmine Crittenden