Arms Length
You'll find hand-rolled gnocchi and $6 wines at this Redfern bar.
Redfern welcomed a lovely new wine bar into its fold when Arms Length opened its doors. Set at the busy intersection of Bourke and Cleveland streets, this corner venue serves up Australian drops and Italian-inspired share plates.
Run by Rebecca O'Shea (Rockpool Dining Group), chef Jeffrey Sue (who trained under Alessandro Pavoni of Ormeggio at the Spit) and bartender Rhys Samuel Bailey, Arms Length has garnered a steady following since opening in 2020. The menu focuses on quality local produce — whether that be food or booze — and the small plates are designed to be paired with a tipple. For eats, expect white anchovy crostini with white bean and fresh dill ($6 each), chicken liver pâté served with onion jam and cornichons ($18) and split king prawns with chilli and garlic ($27). Sue is also hand-rolling potato gnocchi daily, which is served in a pork ragu ($26).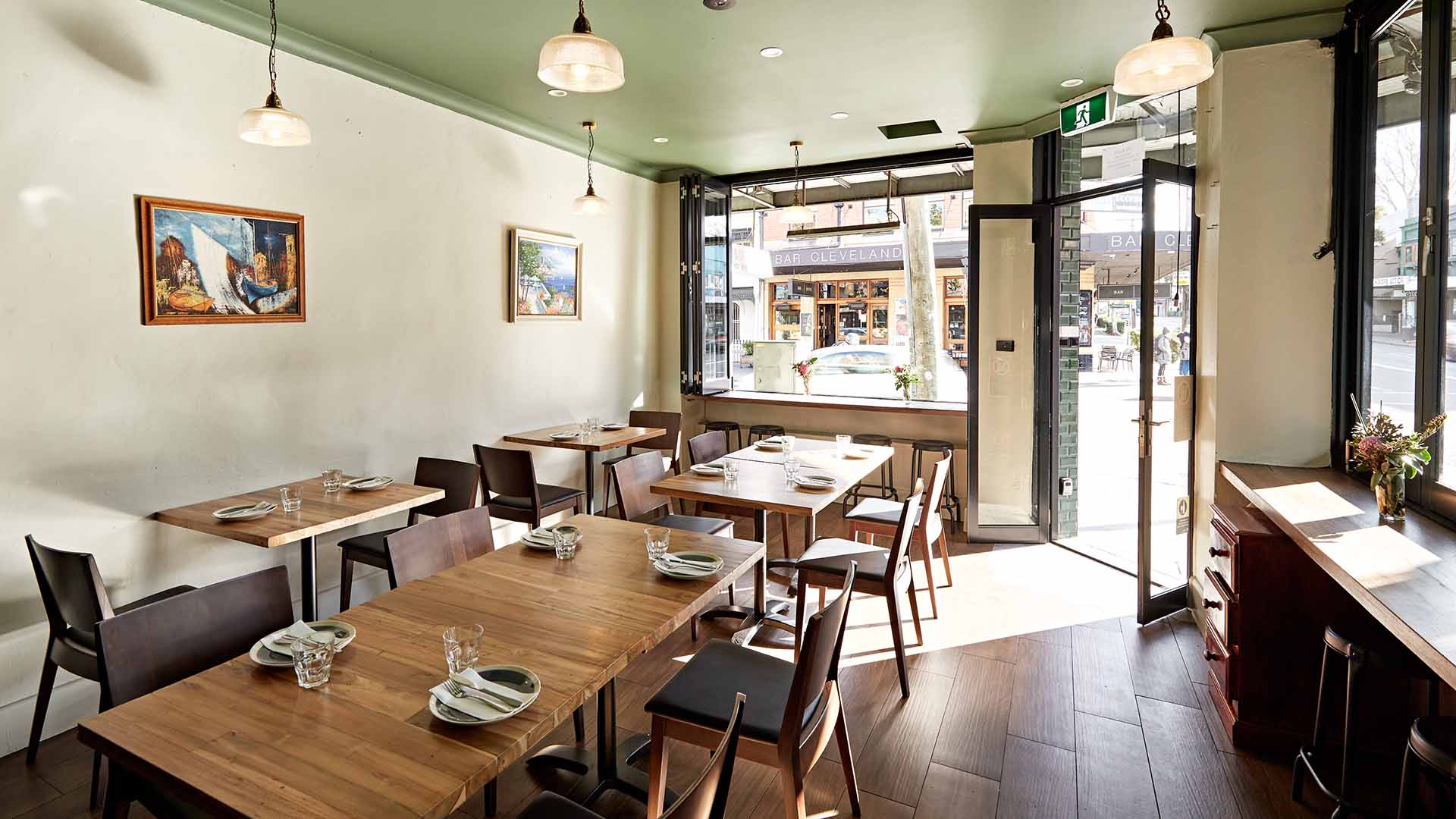 On the drinks side, the wine list focuses on local Australian drops, with Orange's See Saw organic pinot noir, South Australia's Riesling Freak No 4 and the popular Doom Juice rosé all making the cut ($12–14 per glass). Bottles start at a reasonable $35, and organic wine is also on the docket.
Alongside the wine, Bailey is shaking up cocktails that use locally sourced spirits, like the mai tai (Brix Distillers rum, orange curacao, orgeat and lime) and the Poor Toms collins (gin, lemon and sugar). There are also frozen G&Ts, spiked iced teas and elderflower coolers on offer ($15–17).
The bar's exterior is marked by striking green tiles and the polished interior features a shiny golden bar that's topped with marble. Pull up a stool here, or opt for one of the low timber tables in the back room. Meanwhile, courtyard and streetside dining are ideal for the summer months — especially from 4–6pm, when you can grab a house wine for just $6 daily.